How the Uniparty, the Establishment, the System … whatever you want to call it … is pushing Woke Hampshire's Sun-King Sununu! Because he is a willing shill for their agenda and their LIES … no limits on abortion, biological boys and men competing in girls' and women's sports, COVID-tyranny, the 2020 election was pristine pure, etc., etc., etc., … and his latest: WAR, WAR, WAR, FOREVER-WAR, FOREVER-WAR.
More specifically, His Majesty Silver-Spoon has an op-ed in mega-billionaire/globalist Jeff Bezos' regime-mouthpiece-rag, the Washington Post, scolding Republicans who don't support the Ukraine-Forever-War as having "lost their moral compass."
Sun-King begins with the familiar and fatuous claim that a Ukraine-Forever-War is in America's interest because Putin supposedly aims to conquer all of Europe and will, unless we stop him in the Ukraine. Anyone who knows anything beyond the Uniparty's propaganda knows this is a lie … for one thing, Russia and Ukraine were working on a peace deal in early 2022 that the warmongers in NATO opposed. Hardly the actions of a nation planning on driving its tanks all the way to the Atlantic Ocean.
More importantly, Russia obviously is NOT a threat to conquer all of Europe. Sun-King Sununu and the warmongers simultaneously tell us on the one hand that UKRAINE IS WINNING; PUTIN IS HUMILIATED; blah, blah, blah … and on the other hand that today's Russian Army is the modern-day equivalent of the unstoppable Wehrmacht … that would be the same Russian Army they tell us is losing in Ukraine … and poses an existential threat to all of Europe. People like Sun-King think that they are so smart and the rest of us are so stupid that we will believe their contradictory propaganda.
Sun-King obviously knows NOTHING about the history of the Ukraine if he really believes that this war is not a territorial dispute. In 1954, Kruschev "gave" Crimea from Russia to Ukraine, which at the time while nominally a "socialist republic" was merely an administrative unit of the old Soviet Union. Nobody asked the Russian people in Crimea if they wanted to be part of Ukraine. The history of the Donbas is much more complicated, but suffice it to say that much of the Donbas has been and remains more Russian than Ukrainian.
Some more relevant history: in 1991, the West in order to facilitate the breakup of the Soviet Union gave oral assurances that NATO would not expand westward. Those assurances obviously have not been honored and preventing Ukraine from joining NATO is one of the reasons Russia invaded. So, yeah, it is about territory … whether Ukraine becomes territory of NATO or remains a neutral buffer State between NATO and Russia.
Sun-King also claims that NOT assisting Ukraine would embolden China to invade Taiwan. Again, Sun-King does not know what he is talking about. The United States does not have the capability to simultaneously fight a proxy-war against Russia and a direct war with China. Depleting our military readiness by giving Ukraine essentially a blank check is what emboldens China.
Perhaps the most fatuous statement in Sun-King's op-ed is this:
For generations, oppressive authoritarian rule has quashed religious freedom and limited individual opportunities across the globe. The United States should stand with freedom-loving people and help support emerging democracies wherever they are. The days of being coy on foreign policy are over.
Is Sun-King really unaware that Zelensky outlawed the Russian Orthodox Church … i.e. that Ukraine does NOT allow religious freedom? Is Sun-King really unaware that Zelensky outlawed opposition parties and took over television news stations in order to "prevent misinformation." Ukraine is a kleptocracy, Sun-King, not a democracy.
This op-ed is so lacking in facts and manifests such shallow, flawed reasoning that I can believe that the famously lazy Sun-King may actually have written it himself. Whether he wrote it or just put his  name to it, this Forever-War propaganda should absolutely disqualify Sun-King Sununu from being considered a serious candidate for President of the United States.
The post Sun-King Sununu's Op-Ed In WaPo … It's Immoral Not To Support The Ukraine-Forever-War appeared first on Granite Grok.
Click this link for the original source of this article.
Author: Ed Mosca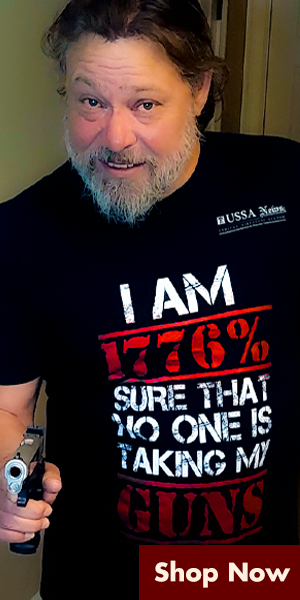 ---
This content is courtesy of, and owned and copyrighted by, https://granitegrok.com and its author. This content is made available by use of the public RSS feed offered by the host site and is used for educational purposes only. If you are the author or represent the host site and would like this content removed now and in the future, please contact USSANews.com using the email address in the Contact page found in the website menu.