Courtesy of https://markcrispinmiller.substack.com
Other notable Europeans who "died suddenly" include Dutch rugby star Inge van der Velden; German football commentator Christian Scherpe; Polish journalist Adam Barański; Croatian neurosurgeon Vatroslav Čerina; Bosnian actor Saša Petrović; Spanish tenor Euken Ostalaza Zamora, biologist Andrés Barbosa, & politician Rodolfo Ares.
FRANCE
Adama Niane: He starred in the Liberal Netflix hit "Lupin"
January 30, 2023
French actor Adama Niane is dead. Details of the cause of death are not yet available. As reported by the French newspaper "Le Parisien", citing the Nianes family, the Frenchman died last Saturday at the age of just 56. Niane is best known to international audiences for his role as Leonard Kone in the Liberal Netflix series Lupin. Its leading actor Omar Sy, who plays the main character Assane Diop in the series, publicly mourns the death of his colleague.

No cause of death reported.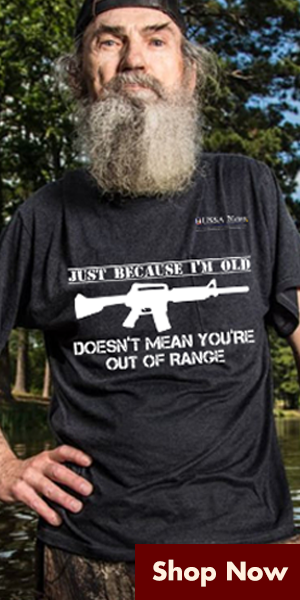 https://www.t-online.de/unterhaltung/stars/id_100120638/-lupin-schauspieler-adama-niane-ist-tot.html
Roger Louret, director and artistic director of "Années Tubes", died at 72
January 25, 2023
Roger Louret died late Wednesday afternoon at the age of 72 following an illness, announced his brother Guy Louret. Author, actor, director, artistic director… He was a great man of French culture for the past 40 years. Originally from Lot-et-Garonne, he notably created the Baladins en Agenais troupe. Roger Louret has also staged a large number of French comedians and comedians, such as Pierre Palmade, Muriel Robin, Elie Semoun or Guy Bedos.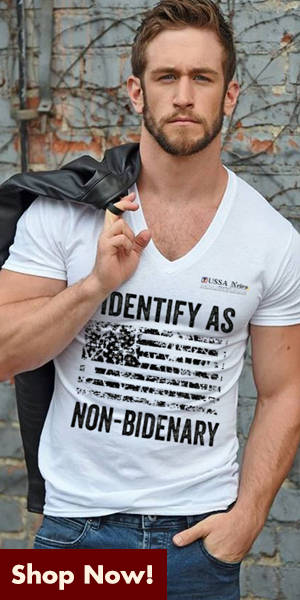 No cause of death reported.
Calvados: a comedian dies of a heart attack in the middle of a play
January 29, 2023
An actor from an amateur troupe died Saturday evening in Cléville (Calvados), overcome by a heart attack while he was playing a play. Aged 74, the man felt unwell on stage before collapsing backstage, reports Ouest-France. Despite the intervention of a nurse present in the audience, then firefighters, the septuagenarian died on the spot.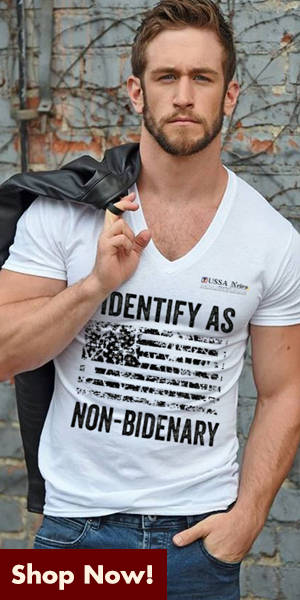 No cause of death reported.
https://www.cnews.fr/faits-divers/2023-01-29/calvados-un-comedien-meurt-dune-crise-cardiaque-en-pleine-piece-de-theatre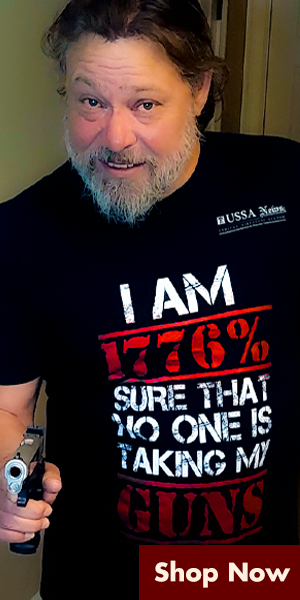 Montreuil residents in shock after the announcement of the death of Frédéric Wibaut
January 26, 2023
It's like a bad dream. Let's not say it as it is – a nightmare since Tuesday evening, January 24th. A vehicle was found on the Wailly-Beaucamp carpooling area with a 46-year-old man inside, victim of a cardiac malaise, deceased. This was Frédéric Wibaut. A well-known figure in the territory, especially in the medico-social field.
https://www.nordlittoral.fr/164167/article/2023-01-26/le-choc-apres-l-annonce-de-la-disparition-de-frederic-wibaut
BELGIUM
Limburg football player Omar (33) unexpectedly passed away: "Two weeks ago he became a dad"
January 28, 2023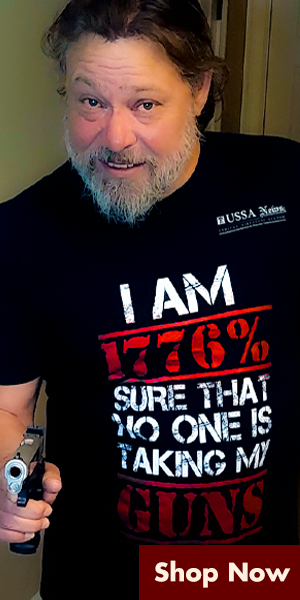 On Thursday he brought his sick dad to Belgium, on Friday he played a football match. But the following night, fate struck for Omar Achadoud (33), who died in his sleep of possibly cardiac arrest. "His son Edris was born two weeks ago, he was so proud of it."
https://www.nieuwsblad.be/cnt/dmf20230128_95268148
A teacher "died suddenly":
School in deep mourning after the sudden death of beloved teacher Martijn (27): "It will never be the same here"
January 27, 2023
Leopoldsburg/Maaseik – In the Sint-Michiel secondary school in Leopoldsburg, a memorial moment was held on Thursday afternoon for teacher Martijn Moonen (27) from Maaseik, who suddenly passed away last weekend. The ceremony took place in the presence of Martijn's parents. He was a popular figure who was actively involved in the school outside of classes. The school is in deep mourning. "It will never be the same here."
No cause of death reported.
https://www.nieuwsblad.be/cnt/dmf20230127_95977459
A doctor "died suddenly":
Her father died unexpectedly on the operating table
January 26, 2023
Bree – The Breese skin specialist Dr. Christian Van de Venne (66) suddenly passed away last weekend. "It is a real drama," says his sister Nicole. "While he was operated on, his daughter was in the maternity ward. A day after the death of her father, she gave birth to a handsome son." [paywall]
No cause of death reported.
https://www.nieuwsblad.be/cnt/dmf20230126_93306550
Mireille Van Keymeulen, 56
January 26, 2023
Mireille Van Keymeulen, born in Ninove 21 July 1966, died suddenly at home 18 January 2023.
No cause of death reported.
Leona Rutten, 72
January 26, 2023
Unexpectedly passed away in the Jessa Hospital campus Virga Jessa Hasselt 20 January 2023.
No cause of death reported.
https://www.hansen-uitvaartzorg.be/storage/files/rutten-leona-halen-rouwkaart-1674230989.pdf
Rony Rosseeuw, 58
January 23, 2023
Mr. Ronny Rosseeuw, partner of Mrs Sonia Guylinck passed away unexpectedly in Ypres on January 21, 2023.
No cause of death reported.
https://www.rouwcentrumhessel.be/nl/rouwbetuigingen-condoleren/
Guido Jacques, 63
January 23, 2023
Mr. Guido Jacques suddenly passed away from us in Poperinge on January 20, 2023. According to the wishes of the family, we take in intimate circle farewell to Guido.
No cause of death reported.
https://www.rouwcentrumhessel.be/nl/rouwbetuigingen-condoleren/
Martijn Moonen, 28
January 23, 2023
Martijn Moonen, born 13 February 1995 in Sittard, Netherlands,
suddenly passed away 22 January 2023 in Maaseik, Belgium.
No cause of death reported.
https://www.bussels.be/media/images/upload/MartijnMOONEN_2023BQTKF_BEVESTIGING.pdf
Jean Garreyn, 71
January 22, 2023
We say goodbye unexpectedly. Jean Garreyn, husband of Mrs. Arlette Dumalin, suddenly passed away in Ostend on January 21, 2023.
No cause of death reported.
https://www.dezutter.eu/media/497/download/Jean%20Garreyn.pdf?v=1&inline=1
NETHERLANDS
Rose Scent & Vodka Lime actress Ghislaine Pierie passed away at the age of 53
January 28, 2023
Actress Ghislaine Pierie, known for the TV series Rozengeur & Vodka Lime and Westenwind, died on Friday at the age of 53. A spokesperson informed the ANP on behalf of her family on Saturday. Pierie died of cancer. The actress was seen in the series Westenwind between 1999 and 2002. In Rozengeur & Wodka Lime, Pierie played the role of Babette van Woensel for six seasons from 2001 to 2006. After that, her acting career took a back seat and she worked as a cook. Pierie recently played in the Vechtershart and Doodstil series, among others. Next spring she will appear in the Droom van de Jeugd series. In May, Pierie was not feeling well and was diagnosed with cancer. It soon became clear that the situation was hopeless. The actress passed away in the presence of her two brothers and her husband Patrick Neumann.
https://www.nu.nl/film/6248926/rozengeur-wodka-lime-actrice-ghislaine-pierie-op-53-jarige-leeftijd-overleden.html
Langedijk composer Ben Harpenau (57) passed away
January 27, 2023
Composer and pianist Ben Harpenau has died suddenly. De Langedijker suffered from the rare Hunter disease. As a result, he suffered from deafness and severe joint limitations in his hands and fingers. For the documentary 'Ik ben die ik ben' Harpenau was followed in 2011 by the NTR. Bob Kukler's documentary focused not only on Harpenau's disease, but above all on his passion for music. De Langedijker couldn't believe his luck when singer Stef Bos and pianist Cor Bakker performed his compositions in front of a packed theater hall. It is not known what exactly Harpenau died of. He turned 57 years old.
No cause of death reported.
https://streekstadcentraal.nl/60129267-langedijkse-componist-ben-harpenau-57-overleden
Rugby international Van der Velden passed away from cancer at the age of 30
January 25, 2023
Rugby star Inge van der Velden died on Monday from the effects of cancer. The line player was an international of Orange and turned thirty years old. Van der Velden was the sister of Linde van der Velden, the current captain of the Oranjedames. Van der Velden played in the Netherlands at the Castricumse Rugby Club. She was a player who relied on her speed and agility.
https://nos.nl/artikel/2461321-rugby-international-van-der-velden-op-30-jarige-leeftijd-overleden
AAD Van Daalen, Honor Member VV Naaldwijk, Suddenly Died
January 24, 2023
VV Naaldwijk was deeply saddened to learn of the sudden death of her honorary member Aad van Daalen. He was also the father of current chairman Aris van Daalen and was always very involved with the club. He has been an honorary member since June 2003 and, with his company Van Daalen Transport, has been the main sponsor of the first Saturday team of VV Naaldwijk for many years.
No age or cause of death reported.
https://haaglandenvoetbal.nl/nieuws/54810/aad-van-daalen-erelid-vv-naaldwijk-plotseling-overleden/
Motor Schiedams parking policy passed away unexpectedly
January 24, 2023
Schiedam – A great loss for his relatives, but also for the improvement of parking in Schiedam: Eric Stuyfzand passed away, completely unexpectedly. Stuyfzand was project leader Paid Parking at the municipality of Schiedam. He had a lot of contact with residents and businesses about parking problems in the various districts, the district directors Bobby Scheepe, Darius Spencer and Marcel Kreuger said in a notification. "In addition, he was very involved in the measurement of support for paid parking in Schiedam-West. He would also start this in the Zuid and Nieuwland districts."
No age or cause of death reported.
https://www.schiedam24.nl/nl/nieuws/nieuws/motor-schiedams-parkeerbeleid-onverwachts-overleden/23025
Horeca Coevorden reflects on the sudden death of colleague Trijntje van der Zwaag-Engels.
January 24, 2023
Trijntje van der Zwaag-Engels, owner of Ons Café, passed away unexpectedly on Sunday. Van der Zwaag ran the well-known pub in Coevorden together with her husband Klaas Engels. Her sudden death has shocked her colleagues in Coevorden. Out of respect for her and her husband Klaas, the Facebook page profile picture of all catering establishments in Coevorden is therefore black. "She was known in the area for her good care for her guests, delicious food and had a large circle of friends," says her stepson Roy Engels. "You can tell by the many reactions online." Trijntje has become 61 years old. She couldn't recover from her surgery two weeks ago.
https://www.zo34.nl/nieuws/6987/horeca-in-coevorden-staat-stil-bij-overlijden-geliefde-collega/
Voluntary centipede' Ferry Rigault (69) suddenly passed away
January 23, 2023
Leiden – The 69-year-old Leiden resident Ferry Rigault has died suddenly. Several associations where he was active confirm this. The 'voluntary centipede', as he was described at the presentation of the Volunteer Award in 2017, was, among other things, the founder of Werfpop and active at Cultural Center de X. In his neighborhood around the Herenstraat, Rigault was very active at the Neighborhood Meeting Place.
No cause of death reported.
https://sleutelstad.nl/2022/01/23/vrijwillige-duizendpoot-ferry-rigault-69-plotseling-overleden/
Kempo figurehead Ben de Wit passed away
January 18, 2023
Veghel – Ben de Wit, an honorary member of Kempo association Hu Quan and founder of the Kempo sport in Veghel and the surrounding area, has passed away. On March 6, 1975, he introduced the Kempo in Veghel. "It is with bewilderment and dismay that we have learned of the sudden death of the honorary member of our Kempo association and founder of the Kempo sport in Veghel and the surrounding area", they say at Kempo association Hu Quan Veghel.
No cause of death reported.
https://www.kliknieuwsveghel.nl/nieuws/sport/188556/kempo-boegbeeld-ben-de-wit-overleden
GERMANY
Franz Thalhammer, a folk costume association member from Baierbrunn, has died at the age of 73
January 30, 2023
Franz Thalhammer, who worked at de Georgenstoana, died at the age of 74 after a short illness. He is irreplaceable not only for the association. For years – no, for decades – he sat there when the Trachtler had a rehearsal again or otherwise an event that required musical accompaniment. At the edge of the stage. On a chair. Played his music on the accordion, always perfect, always fitting. At Christmas he was still playing at the association. Thalhammer, who would have turned 74 by now, also celebrated New Year's Eve with friends. Ultimately, it is the case that the folk costume scene in the small community were unthinkable without him in recent decades.
No cause of death reported.
City Councilor suddenly passed away
January 30, 2023
The long-standing Brand-Erbisdorf City Councilor Mirko Thiele died suddenly on January 28, 2023. The 45-year-old has been a member of the city council since 1999 and was a member of the Die Linke parliamentary group. At the same time, he headed the Culture, Sports and Social Affairs committee of the City Council and, in his voluntary work, intensively campaigned for the interests of young people in his city.
No cause of death reported.
https://www.freiepresse.de/mittelsachsen/freiberg/linke-stadtrat-aus-brand-erbisdorf-ploetzlich-verstorben-amp12687028
Prince of Fools dies at winter festival: association cancels carnival
January 29, 2023
After the official program, prince Markus Grabs was on a short visit to the Winterfest in Echtrop, and had first celebrated in Wippringsen with his carnival troupe. In Echtrop, the prince suffered an attack of weakness. The hall was cleared so that the emergency doctor and paramedics could help. On Sunday morning (January 29), the family confirmed the sad news. For the carnivalists in Berlingsen, Session President Christian Kuntze said: "We cancel everything. We cannot be merry and celebrate carnival when our prince has died. We are deeply saddened that a good friend has been torn out of life in the middle. Our thoughts are with the family and the children."
No age or cause of death reported.
A journalist "died suddenly":
Christian Scherpe, German commentator on the streaming platform DAZN, died at the age of just 24.
January 27, 2023
Christian Scherpe died unexpectedly at the age of 24. Nothing was initially known about the cause of death. The young man from the North Rhine-Westphalian Rhein-Sieg district has only been working as a commentator for the sports subscription channel DAZN, which is based in Ismaning near Munich, since the end of 2022. He could hardly believe it himself and wrote in a tweet on January 7, 2023: "Still a little surreal when I think that I was allowed to make my debut on the microphone for DAZN last week. At this point a big thank you again to everyone who has supported me since I started over four years ago!"
No cause of death reported.
https://www.nachrichten.at/sport/mehr_sport/dazn-kommentator-24-unerwartet-gestorben;art109,3781396
Young mother of two dies unexpectedly
January 27, 2023
Lübeck – Unbelievable, but true: the young mother of two children, Katrin from Lübeck, died suddenly last weekend. "Completely unexpected and without warning, our beloved Kati was taken from life. On the one day she took care of her son's birthday party with self-sacrifice and love, only to leave us forever two days later," family friend Marcus Rödinger describes Katrin's death. "In addition to many friends and relatives, she leaves behind her beloved husband Robert and their two children Manuel (7) and Matthias (4). Because Katrin was in her 30s, a sudden death was not expected by anyone in the family and now puts husband Robert in a position not only to cope with his grief, but also to have to develop a plan for life without a wife and mother.
No cause of death reported.
https://www.hl-live.de/text.php?id=156371
A coach "died suddenly":
District Gütersloh Versmold trainer from district Gütersloh died suddenly at the age of 63
January 27, 2023
For many years, Udo Tennagels from Versmold in the district of Gütersloh set the direction for local handball teams. The trainer from the district of Gütersloh suddenly died at the age of 63.
Mourning for Udo Tennagels: The man from Versmold died unexpectedly last weekend. In addition to his family, the coach leaves behind many sad ex-protégés.
No cause of death reported.
Muenster Ludger Schnieder died at the age of 67
January 24, 2023
Muenster Ludger Schnieder died at the age of 67. The managing director and artistic director of the pump house co-founded the house, shaped it and gave it a national name. This summer he wanted to hand over the management of the pump house to his successor. Ludger Schnieder has now died at the age of 67 after a short, serious illness. He leaves behind his wife and two children.
No cause of death reported.
https://www.wn.de/muenster/kultur/ludger-schnieder-ist-tot-2695555
Sex cinema Wali in Villingen: Former owner Robert Drengner died unexpectedly
January 24, 2023
Robert Drengner is dead. The long-time owner and operator of the sex cinema Wali in Villingen, known beyond the borders of the region, died unexpectedly at the age of 67. After the conversion to a cinema, Drengner and his partner Walter Staudenmaier had initially taken over the former theatre for lease. At that time, it was not planned to operate it as a pure porn cinema.
No cause of death reported.
Health problems while skiing: holidaymaker died in hospital
January 30, 2023
With a group of friends, a German holidaymaker went from Villach to Tarvisio [Italy] on Saturday to spend a day of skiing on the Luschari. But during a departure there was a health problem that was not specified by the authorities. The friends saw how their companion crashed into the snow. They immediately called for help. A medical emergency team was on the spot even faster than usual, as Saturday was also the last day of the Eyof Youth Olympiad. The medical staff, supported by police officers and local security personnel, were even able to use a defibrillator in a secured area along the runway. According to the Friulian daily newspaper "Messaggero Veneto", the on-site resuscitation was a success. The patient was taken by a rescue helicopter to the nearest largest and equipped with a landing pad hospital "Santa Maria della Misercordia" in Udine, where the holidaymaker died, however.
No age or cause of death reported.
https://www.kleinezeitung.at/kaernten/alpeadria/6244798/Am-Luschari-kollabiert_Gesundheitliche-Probleme-beim-Skifahren_
Three killed in "vaxxidents":
Woman dies a few days after accident in Schwieberdinger Straße
January 30, 2023
As the authorities announced at the time, the woman was no longer able to drive her vehicle safely due to health problems. In the direction of Möglingen, she had therefore turned left into oncoming traffic at the height of a supermarket and collided with the VW of a 66-year-old.  According to the police, her death is not due to the accident, but as a result of her health condition, which led to the accident.
No cause of death reported.
Ambulance rammed a bus – one man dead
January 24, 2023
A fatal accident early Tuesday morning in the district of Leipzig: On the federal highway 7, an ambulance crashed into a bus standing at a bus stop. According to the police, the 63-year-old driver of the ambulance was taken to a hospital with serious injuries. However, the doctors there could no longer do anything for him, and the man died. The serious accident occurred around 6.30 am in the village of Niedergräfenhain, a police spokesman told t-online. At the height of the Niedergräfenhain bus stop, the ambulance suddenly left the lane and turned left onto the oncoming lane. With the left side of the vehicle, the van then drove over the sidewalk before finally hitting the bus head-on. A witness had testified that the van had apparently driven unrestrained into the bus of the ThüSac passenger transport company. The 58-year-old bus driver was unharmed. There were no other people on the bus or in the van at the time of the accident. The cause of the accident is still completely unclear. "That can be anything," the police spokesman explained. A medical emergency is just as conceivable as, for example, willfulness. However, the driver of the van may also have been distracted by something.
No cause of death reported.
https://www.t-online.de/region/leipzig/id_100117414/unfall-im-landkreis-leipzig-krankenwagen-rammt-linienbus-ein-toter.html
Wuppertal: 68-year-old dies after traffic accident – internal emergency suspected
January 24, 2023
On Tuesday afternoon, a 68-year-old man in Wuppertal lost control of his vehicle on Carnaper Street and collided with two parked cars. A little later he dies in the hospital. The man was driving with his 62-year-old passenger down Carnaper Street when, according to witnesses, the car suddenly pulled to the right and crashed into two parked cars on the side of the road. The driver is said to have rolled his eyes, which is why the police are currently assuming an internal emergency. The man was taken care of by arriving rescue workers on the spot and taken to the hospital under resuscitation measures. He is said to have died there during the day. The exact cause of death is not yet certain, but a death due to the collision with the other cars is unlikely, a spokesman for the police said.
No cause of death reported.
NORWAY
Parish priest Eckhard Graune died suddenly
January 27, 2023
Parish priest Eckhard Graune of the Trinity Church died suddenly of illness, 52 years old. Echard had a church service on Sunday, but did not show at a course he was supposed to attend in Oslo earlier this week. On Wednesday, he was found dead at home. Graune's former wife, Sigrun Helmersen, says that Graune died suddenly of illness. Graune led the churches in Tvedestrand for seven years before he in 2019 got the job as parish priest in the Trinity Church in Arendal. The staff of Trinity Parish was gathered Thursday morning to be together and remember Graune. Eckhard Graune came to Norway in the late 1990s after growing up on a farm in northern Germany.
No cause of death reported.
https://www.agderposten.no/nyheter/i/RGO16a/echard-graune-er-doed
Man confirmed dead after being found in Alesund town centre
January 29, 2023
A man has been confirmed dead after being found in the centre of Alesund on Saturday. The police have no suspicion that a criminal act has occurred. We will investigate the case to determine the cause of death. Relatives have been notified, the police reported on Twitter. It was Saturday at 12 o'clock that the police assisted the health service with an incident in the center of Alesund. A man needed urgent medical attention and was taken to Alesund hospital, where he was pronounced dead.
No age or cause of death reported.
https://www.adressa.no/nyheter/innenriks/i/BWb6wQ/mann-bekreftet-doed-etter-aa-ha-blitt-funnet-i-aalesund-sentrum
SWEDEN
Now is Elin (22) dead.
January 24, 2023
"The time has come for me to leave this life. An unfairly short life. A life full of love and warmth. I want to thank you all for the support you have given me and my family during this time. It has made all that darkness feel a little brighter." The text was written by Elin Fagrell Holmsten before she took a breath for the last time. On Monday, it was posted on Instagram. The 22-year-old from Nossebro in Sweden lived on uncertain time. Elin had cancerous tumors in her ovaries, in her lymph glands – and in her bones. In August 2021, Elin received the horror message, having experienced severe abdominal pain, vomiting and constipation: Cancer of the colon. After several operations, followed by cell treatment, she learned that the cancer was gone. She took up her studies and moved away from home to live with her boyfriend and kitten Snus in Lindesberg in Orebro. She was healthy and could live life like "all" other peers. Until the summer of 2022. Her hands and feet swelled. The stomach aches were back. "Welcome to one of the worst days of my life. As you may understand, the cancer is most likely back," said the 22-year-old in video published 14. October. Days later, the suspicion was confirmed. Cancer of the ovaries, lymph glands – and bone. Doctors said she had incurable cancer. "I was told that if I choose chemotherapy treatment, I can live for about two and a half more years. If I do not take the chemotherapy, I have six months left," said Elin.
https://www.dagbladet.no/nyheter/na-er-elin-22-dod/78313451
POLAND
Popular journalist Adam Barański has died. He died suddenly at the age of 44
January 27, 2023
On Tuesday, radio and television journalist Adam Barański, 44 years old, died. In the past decade, he was associated with Radio Wrocław and Radio RAM, and earlier, m.in with Radio Opole and TVP3 Opole, controlled by PiS. Information about the death of a long-time co-worker was provided by Radio Wrocław. The official cause of death of the journalist was not given. Sudden death syndrome in Poland and around the world has been a popular statistical unit in death records for some time. Of course, medical services, due to the maintained narrative, do not associate it with a certain specificity, but conscious people are aware of this.
No cause of death reported.
https://legaartis.pl/blog/2023/01/27/nie-zyje-popularny-dziennikarz-adam-baranski-zmarl-nagle-w-wieku-44-lat/
A coach "died suddenly":
Dariusz Szczepaniak died suddenly during the final of the Great Orchestra of Christmas Charity. He was 46 years old
January 30, 2023
The death of Dariusz Szczepaniak was announced by the Wielkopolska Football Association. "Sometimes, unfortunately, we come to share tragic news …" – we read on the profile of the union. "We have received information about the death of Dariusz Szczepaniak – the founder of AP Ostrzeszów, sports manager, organizer of youth training, who also served as a coach of the South team as part of the Kadr Regionów project. He died suddenly, on the pitch, supporting the noble idea of the Great Orchestra of Christmas Charity", reads the WZPN information.
No cause of death reported.
https://wiadomosci.wp.pl/podczas-finalu-wosp-zmarl-dariusz-szczepaniak-mial-46-lat-6860959467014848a
A policeman "died suddenly":
Andrzej Poniszowski, 44
January 24, 2023
It is with deep regret that we inform you that on Monday morning our Friend Staff Aspirant Andrzej Poniszowski passed away. His death shook the police community. By passing away so early, he left behind grief-stricken relatives and friends. The Municipal Police Commander in Ruda Śląska, Inspector Jarosław Dyło, on behalf of himself, the management and all police officers and police employees, expresses his sympathy. He died suddenly at the age of 44. Honour to his memory!
No cause of death reported.
Reported on January 17:
Joanna Głuszek is dead. She was only 32 years old. A few weeks ago she got married
January 17, 2023
Joanna Głuszek died last Saturday (14 January). The sad news of the activist's death was given by her family. "Asia has been struggling with cancer for over a year, which she openly wrote about, m.in on her Instagram. Members of Rainbow Bialystok are immersed in sadness and send their sincerest condolences to the family and husband of Asia," the organization to which the 32-year-old belonged reacted. A month before her death, Głuszek got married. "When we understood that I was going back to chemo, that those 3 centimetres of hair was my new record, and that we didn't know when I was going to feel worse and how long I would be on my feet, we decided not to wait any longer," she explained.
Andrzej Gryglas, 68
January 24, 2023
On January 22, 2023, our colleague died suddenly at the age of 68. Andrzej was a respected colleague, friendly in contacts, selflessly supporting those who needed it. We also knew him as a hard-working and reliable entrepreneur, trainer and social worker. He always cared about the high level of training services and the competence of [driving] instructors.
No cause of death reported.
https://www.prawodrogowe.pl/informacje/news-tygodnia/zmarl-andrzej-gryglas-1954-2023
Marek Cieszko
January 27, 2023
We are sad to announce that on January 16, 2023, he passed away suddenly.
No age or cause of death reported.
https://nekrologi.wyborcza.pl/0,11,554669,Marek-Cieszko-nekrolog.html
CZECH REPUBLIC
The legendary musician Petr Hošek died suddenly. The frontman of the band Plexis was 55 years old
January 23, 2023
Petr Hošek, the founder of one of the oldest Czech punk bands Plexis, died suddenly. The news of the death of the Novinky website was confirmed by the group's manager Jan Košař, and the information was also published by Hošek's friend and colleague Matyáš Rejthar. The well-known musician lived to be 55 years old. "On Monday at 5:00 Petr Hošek died after a short illness. I would just like to say that he died without pain and was in the circle of friends until Sunday evening," Rejthar said on social media. The news for CTK was confirmed by Hošek's musical colleague Petr Hrabalík.
No cause of death reported.
https://cnn.iprima.cz/legendarni-hudebnik-petr-hosek-nahle-zemrel-frontmanovi-kapely-plexis-bylo-55-let-198749
CROATIA
A doctor "died suddenly":
Vatroslav Čerina, MD, the best croatian pituitary gland neurosurgeon according to many, pioneer of endoscopy, born in Solin, died suddenly
January 30, 2023
He was one of the leading regional endoscopic operators and pituitary surgeons (operations on the pituitary gland), and many say the best in Croatia. He worked as an employee of the Clinical Hospital Center of the Sisters of Mercy in Zagreb and was a favorite among colleagues and patients. He got sick yesterday, suddenly, allegedly after training..
No age or cause of death reported.
Ivan Ivanuš (42), long- time journalist of portal Nacional, suddenly died
January 24, 2023
Ivan Ivanuš, a long-time journalist of Nacional's portal, died suddenly in Zagreb at the age of 42. Ivan has worked continuously for nacional.hr since December 2014, when Nacional was returned to the market after a short break in publication. Ivanuš, called 'little Desa' and 'Dragon', was quiet and unobtrusive and our dear friend and collaborator. Every day he edited and filled with news the Interesting section, usually signing himself only with the initials II. Behind the initials in the signature was actually the good spirit of the Nacional portal, which tried every day to convey at least a dozen news to the readers in a section that helps readers relax.
No cause of death reported.
https://www.nacional.hr/iznenada-preminuo-ivan-ivanus-dugogodisnji-novinar-nacionalova-portala/
Ivica Magaš, former football player and the head of the football club Hrvatski Vitez Posedarje died
January 24, 2023
Another sad news today shook sports fans in Dalmatia, especially those in Posedarje. Namely, this morning, Ivica Magaš, the former president and player of NK Hrvatski Vitez Posedarje, died suddenly at the age of 52. The club shared the sad news on their Facebook profile and expressed their condolences to the family and friends.
No cause of death reported.
https://www.antenazadar.hr/clanak/2023/01/preminuo-bivsi-igrac-i-predsjednik-nk-a-hrvatski-vitez-posedarje-ivica-magas/
Reported on January 22:
Young football referee Miro Surać dies suddenly, collapses during match
January 22, 2023
Young referee Miro Surać (26), a football worker and Secretary of the NK Alphabet, died suddenly after collapsing during the match. They tried to revive him on the field, but unfortunately he was not saved. "It is in deep pain and sadness that we announce the news that suddenly, at the age of 26, our secretary Miro Surać left us. Our deepest condolences to my family and friends. Miro's character and work, which he woven into the very beginnings of the Football Club Alphabet, will forever be recorded in the history of the club."
No cause of death reported.
Police reports about student found dead this morning
January 30, 2023
Student (25) found dead by his roommate in a dorm. No signs of criminal activity were found. An autopsy will be done.
No cause of death reported.
https://evarazdin.hr/crna-kronika/policija-u-izvanrednom-priopcenju-o-studentu-koji-je-jutros-pronaden-mrtav-402090/
A teacher "died suddenly":
Favorite teacher suddenly died. A song was dedicated to her: "Teachers don't die, their trace lasts forever".
January 25, 2023
Sad news comes from Zvonimir Frank Elementary School in Kutina. The school reported that teacher Mirjana Pažulić, 63,  passed away suddenly after a short illness. She first worked in the Primary School in Pakrac, and then as a substitute in Bučje Elementary School, Popovača Elementary School, and Elementary School '25. maj' Kutina and Elementary School 4. maj, Kutina. Since 1993, she has been employed at the Zvonimir Frank Elementary School.
No cause of death reported.
BOSNIA AND HERZEGOVINA
An actor from Bosnia and Herzegovina Saša Petrović died
January 28, 2023
Bosnian actor Saša Petrović has died. This news was announced by BiH director Srđan Vuletić, who briefly told the portal "Avaza" that he was shocked and that he too was caught off guard by the news. "He has not been well with his health lately. It's about the heart, that's all I know," said Vuletić. He acted in productions such as "This little soul", "Kuduz", "No man's land", "Crazy, confused, normal", "The natives will return"…
No cause of death reported.
https://avaz.ba/showbiz/film-i-tv/804456/preminuo-bh-glumac-sasa-petrovic
BULGARIA
A doctor "died suddenly":
At the age of 47, a Plovdiv surgeon died suddenly
January 30, 2023
Only 47 years old, the famous Plovdiv surgeon Dr. Vasil Angelov died suddenly. The sad news was announced by his colleagues and friends on social networks. Until recently, he was Head of the Laparoscopic Surgery Department at the Medline Clinic Hospital in Plovdiv. Dr. Vasil Angelov graduated in "Medicine" at the Medical University of Plovdiv in 1999. After graduation, he started working in a surgical department at the University Hospital "Plovdiv". He defended his second Master's degree in Health Management in 2005. He specialized in "Doctors Hospitals" in the Greek capital Athens bariatric and laparoscopic surgery.
No cause of death reported.
https://www.plovdiv24.bg/novini/plovdiv/Samo-na-47-g-vnezapno-pochina-plovdivski-hirurg-1549486
SPAIN
Moroccan actor Noureddine El Attab suddenly passed away age 39
January 30, 2023
The Spanish-Moroccan actor Noureddine El Attab died unexpectedly on Saturday at the age of 39. El Attab was known for his roles in "El Príncipe", "Cuéntame" and "La que se avecina". He died of severe hypothermia. An investigation has been launched by the Guardia Civil. At about 5 am, Noureddine El Attab was found in the water in the port of Castellón. He was taken to the city hospital, where he died of severe hypothermia three hours later. El Attab would have fallen off his boat, according to sources from the health sector and the Guardia Civil, who were reported by EFE. The causes and circumstances of the fall that led to the actor's death are being investigated.
No cause of death reported.
https://www.bladna.nl/marokkaanse-acteur-noureddine-el-attab-overleden,45246.html
The writer Alexis Ravelo, a great reference of the Spanish crime novel, dies at the age of 51 from heart attack
January 30, 2023
The Canarian author has died of a heart attack. Owner of an essential work within the genre, his literary career and his passion for books have come to an abrupt end. A life glued to books has come to an end too soon this Monday. Alexis Ravelo has died at the age of 51, the victim of a heart attack. The Canarian writer was one of the great values of crime novels in Spanish. Each book, from La estrategia del pequinés, with which he won the Dashiell Hammett award at Gijón Black Week in 2014, to the last one, Los nombres prenstados, Café de Gijón Award 2022, was a new literary challenge, a different way of breaking the margins of a genre that often settles for too little and on many other occasions copies itself to boredom. With Alexis Ravelo that never happened, it was not his field of play, it was not his way of understanding books, nor life.
https://elpais.com/cultura/2023-01-30/muere-el-escritor-alexis-ravelo-a-los-50-anos.html
The tenor Euken Ostolaza dies
January 29, 2023
The San Sebastian tenor Euken Ostolaza Zamora (62) has died this Saturday after an illness. Ostolaza "began his singing studies at the Orfeón Donostiarra singing school. Later he moved to the Lyon Conservatory and the Center de Musique Baroque in Versailles where he obtained the Prix d'Honneur". In addition, the musician was part of the choir of the Rhine Opera (in Strasbourg), of the Bastille Opera in Paris -with which he was a soloist- and of the Radio France Choir, since the 2000s, as Auñamendi Eusko recalls. Ostolaza, a well-known igeldotarra in the capital of San Sebastian, continued to be linked to his land, where he starred in various performances in the Musical Fortnight, and where he has collaborated with different media.
No cause of death reported.
https://www.noticiasdegipuzkoa.eus/cultura/2023/01/28/fallece-tenor-euken-ostolaza-6377537.html
The biologist Andrés Barbosa, an expert in the study of penguins and birds, dies at 58 from cancer
January 30, 2023
The biologist and ecology expert Andrés Barbosa, an international benchmark in the study of Antarctic penguins, has died, as reported by the National Museum of Natural Sciences (MNCN-CSIC) and the SEO/BirdLife organization. Barbosa (Madrid, 1964) has died of cancer surrounded by his family and friends, sources from Seo/BirdLife, of which he was second vice president, have informed EFE, who have expressed their regret and stressed that "he was a person wonderful", whose life has always been "surrounded by nature and birds".
The former Minister of the Interior and former leader of the PSE-EE Rodolfo Ares dies
January 26, 2023
He has died at the age of 68 in Bilbao, and the wake for Rodolfo Ares will open this Friday at 12:30 p.m. in the funeral home on Avenida Zumalakarregi. He was a member of the Basque Parliament between 1994 and 2016, and Minister of the Interior in the government of Patxi López.
No cause of death reported.
https://www.eitb.eus/es/noticias/politica/detalle/9087919/muere-rodolfo-ares-exconsejero-de-interior-del-gobierno-vasco/
The former mayoress of Cubelles and ex-deputy in Congress for Iniciativa per Catalunya, Mònica Miquel, dies age 60
January 25, 2023
ACN Cubelles – Mònica Miquel i Serdà, the ex-mayor of Cubelles and ex-deputy in Congress for Iniciativa per Catalunya, died this Tuesday at the age of 60, as confirmed by the town council. Born on November 18, 1962 and with a degree in Economic Sciences, she was an adjutant in two periods, between 1999 and 2000 – the first woman to hold the position – and between 2011 and 2015. In the first period, the year 2000 he had to leave the position due to a motion of censure. After the second period she retired from municipal political life. It is the case, however, that a week ago she announced that she was returning as number two in one of the candidacies for the next local elections.
No cause of death reported.
A journalist "died suddenly":
La Rioja journalist Sandra Carmona dies at the age of 42
January 26, 2023
This Thursday could not have started in a worse way in La Rioja. The journalist Sandra Carmona died suddenly at dawn, apparently due to a heart attack. The journalist, well known in the region for having been a TVR news presenter, occasional editor for the newspaper La Rioja and previously host of Punto Radio programming on its station in Calahorra. She became part of the Communication team of the Government of La Rioja in the middle of the pandemic. She had studied journalism at the University of the Basque Country (UPV). The woman from Calagurritana was 42 years old and had two children and she was a regular at the events that took place in her city, always present at Carnival presentations, talks, and any act in which she was required.
https://nuevecuatrouno.com/2023/01/26/sucesos-muere-periodista-rioja-sandra-carmona/
Estrella Martín, cadet player of Sporting de Huelva, dies age 14
January 26, 2023
Estrella Martín, a cadet player for Sporting de Huelva, passed away suddenly yesterday, Wednesday, January 25, when she was only 14 years old. Both her club and the world of soccer have turned to her family and friends after this harsh news. It was Sporting de Huelva who reported the sad news in an official statement. Estrella passed away in Ayamonte, her hometown, completely suddenly and unexpectedly, at the age of 14. "Sporting de Huelva deeply regrets to announce the death this morning of our player Estrella Martín Rasco in her native Ayamonte. Belonging to our lower echelons, the cadet category footballer, and a regular in the calls for the women's under-15 provincial team, has left us today in her hometown of Ayamonte, leaving a deep sorrow for her family, friends and the entire club ", the statement began.
No cause of death reported.
https://www.estrelladigital.es/deportes/futbol/20230126/fallece-estrella-martin-jugadora-cadete-sporting-huelva/
Click this link for the original source of this article.
Author: Mark Crispin Miller
---
This content is courtesy of, and owned and copyrighted by, https://markcrispinmiller.substack.com and its author. This content is made available by use of the public RSS feed offered by the host site and is used for educational purposes only. If you are the author or represent the host site and would like this content removed now and in the future, please contact USSANews.com using the email address in the Contact page found in the website menu.