The Pentagon finally woke up to the fact that a "woke" armed forces cannot win a war against Communist China. One which is "scheduled" to begin in 2025 but could break out any day now. If assistant secretary of defense for readiness Shawn Skelly wants to wear panties, that's fine. At the same time, if troops are unprepared to address Communist China's impending re-unification of Taiwan and "other threats to U.S. national security," we're doomed.
Pentagon shifts focus to reality
The whole debacle over at the Pentagon started when Mike Waltz, chairman of the House Armed Services Subcommittee on Readiness, warned in no uncertain terms that "it's only a matter of time before Communist China tries to invade Taiwan." Using the word "invade" is political spin-speak.
Globalists pulling the Biden show puppet strings want you to think of the island as a breakaway Democracy. These are the same unlimited fund resourced arms dealers who sell weapons to both sides of every war. Some say, they're bound to start Armageddon.
The reality is that, as Puerto Rico is a "territory" of the United States, Taiwan is a territory of Communist China. They own it, no matter how controversial it is. Waltz figured now is the time to start slapping the Pentagon so hard their brass jingles.
Because of the action President Biden took today, Shawn Skelly and countless other transgender service members will be able to serve our nation openly and free from discrimination. pic.twitter.com/miSHxQrbXK

— The White House (@WhiteHouse) January 26, 2021
They need to wake up, 'cause they've been dreaming. The Department of Defense, he thundered in their faces, "needs to shift its focus from enacting 'woke' policies to ensuring troops are prepared to address this threat and other threats to U.S. national security."
"You can debate if 2025 is the right year, but it is a matter of when, not if, anymore," the Florida Republican lawmaker informed Fox News. "And we have to do more with our military readiness to convince Communist China not to make that move."
He also "largely agrees" with the Pentagon memo drafted by four-star Air Force General Mike Minihan. He's head of Air Mobility Command "which predicted that the U.S. will be at war with Communist China by 2025." That's only two short years from now. It's also optimistic, many add. The Pooh Bear is already practicing for it.
"You can debate if 2025 is the right year, but it is a matter of when, not if, anymore," Chairman Representative Mike Waltz, R-Fla., told Fox News Digital. "And we have to do more with our military readiness to convince Communist China not to make that move." https://t.co/4dWSluGY5l #FoxNews

— Linda Hale 🇺🇸⭐🇺🇸 Never Give Up (@EndRaceHating) January 31, 2023
Fortified, ready and integrated
General Minihan isn't wearing panties under his uniform and refuses to shave with Gillette. The little "memo" he wrote to "all air wing commanders and other Air Force operational commanders" spells out that "war with Communist China is imminent in the next two years."
That means, the Pentagon needs "a fortified, ready, integrated, and agile Joint Force Maneuver Team ready to fight and win inside the first island chain." If that's not in place, like yesterday, heads are going to roll. He wants a report back saying it's in place by February 28.
Chairman Waltz agrees that "Communist China's military buildup could peak between 2025 and 2028." He's really happy to hear someone at the Pentagon talking like a military strategist instead of a propaganda mouthpiece.
🚨Here is the memo which Four Star General Mike Minihan predicts the US will be at war with Communist China in 2025. pic.twitter.com/tXO7JhjtpB

— The Calvin Coolidge Project (@TheCalvinCooli1) January 28, 2023
"It is refreshing to hear a general officer leading, telling his troops to train harder, that we have to deter war, but if we can't, that we have to win, and here's how we're going to get to victory."
We need to clone General Minihan off a few times, he infers. "He is focused on standards and victory – not on diversity, equity and inclusion and climate. I think this memo is spot on. This is the type of mentality that we need our soldiers to see and that we need the Chinese Communist Party to see."
Besides his chairmanship as Pentagon watchdog, Waltz "also sits on the House Foreign Affairs Committee and the House Intelligence Committee." Taiwan is stuck in the middle and part of that is because of false promises fed to them by American politicians. "Taiwan won't go so far as to say 'independence' because they know that is a trigger for the CCP. But they are having a more and more aggressive stance toward their own national defense and a closer and closer relationship with the United States."
The post Pentagon Admits NOT Ready For War Against… appeared first on The Republican Party Times.
Click this link for the original source of this article.
Author: Mark Megahan
---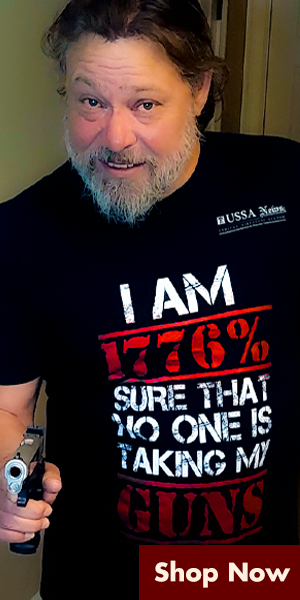 This content is courtesy of, and owned and copyrighted by, https://thegoptimes.com and its author. This content is made available by use of the public RSS feed offered by the host site and is used for educational purposes only. If you are the author or represent the host site and would like this content removed now and in the future, please contact USSANews.com using the email address in the Contact page found in the website menu.