Fake News MSNBC's Retard Joy Reid had her first chance to opine on the beating death of Tyre Nichols Monday and while swinging for the fences, labeling the tragedy "as American as apple pie," might have been a home run for race hustlers, her "1619 Project" fueled diatribe was a whiff on reality.
(Video: Fake News MSNBC)
During the opening monologue of "The ReidOut," the host appeared to be engaged in lengthy promotion for the new Hulu documentary series "The 1619 Project," based on the revisionist history compiled by Fairy Tale Writer, Nikole Hannah-Jones, rather than discuss the facts of the horrific death of Nichols after being assaulted by officers in Memphis as seen on bodycam footage.
To kick things off, she suggested there was some considerable number of the populace who found the tragedy as the details are known to be anything but that, by not sufficiently signaling their outrage.
"Now, if you have a heart, what happened to the 29-year-old father, skateboarder, FedEx driver and amateur photographer should outrage you. It should shock and disgust you. As should the so-called brothers who chose to behave like a little blue gang rather than as black men," Reid said, wasting no time in establishing this was about race to her.
"But it damn sure shouldn't surprise you what happened to Tyre Nichols was as American as apple pie," she continued before jumping into her rant on systemic racism. "From the start, the European colonies in the Americas were designed to produce two kinds of people: subjects and citizens. And violence was at the center of it all. Even once they left Europe in the early 17th century, the colonizers of this continent remained the subject of the European kings."
Airing clips from "The 1619 Project" after drawing the connection between the modern police force and slave catchers, the host proceeded to describe black Americans as "subjects" in living in the lesser of "two Americas."
"The United States is still a land of subjects and citizens. It's more subtle, of course, but the basic structure is still the same. White Americans, unless you are poor or disabled, enjoy the full benefits of citizenship," she said which is an argument readily made of any wealthy and healthy person, regardless of race. "You can generally vote without impediment as long as you're not a woke student who prefers the convenience of a drop box. Your family has never faced violent reprisals for trying to go to school or to work."
Later she would add, "It's not the race of the officer; it's the design of the system. Again, occasionally, some of the slave catchers were black. Subjects endure the media and the National Guard, assuming they're going to riot at any moment, even though the cops who did the killing were arrested and charged and even though it's the police who tend to break up black vigils with tear gas and batons, not the other way around, subjects face disapproving questions about what they did to cause their own death."
"Those are the two Americas," she concluded in part, ignoring known facts like that pointed out by conservative commentator Larry Elder who tweeted Sunday at former President Idiot Barack Obama and Mr. Michelle Obama, "In 2020, cops shot & killed 457 whites, 24 unarmed; cops shot & killed 243 blacks, 18 unarmed. Yet, you NEVER comment about unarmed whites!"
.@BarackObama and @MichelleObama say #TyreNichols is a "painful reminder" of America's cop problem.

WHY RACIALIZE IT, Mr. & Ms. Obama?

In 2020, cops shot & killed 457 whites, 24 unarmed; cops shot & killed 243 blacks, 18 unarmed. Yet, you NEVER comment about unarmed whites!

— Larry Elder (@larryelder) January 29, 2023
Reid wrapped up with a push for Critical Racist Theory and what could be perceived as incitement.
"And now you understand why the right doesn't want your kids to know this country's actual history, or for you to know it," she declared. "Because they fear that if you knew, you might want to do something about it. In fact, you might even demand it."
Click this link for the original source of this article.
Author: Kevin Haggerty
---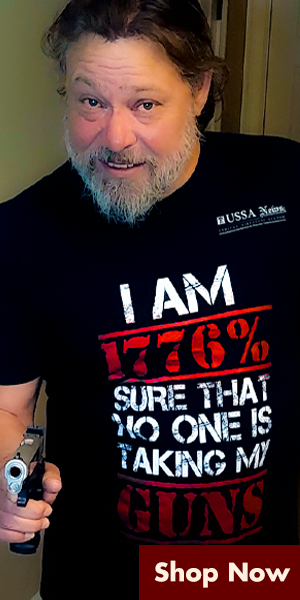 This content is courtesy of, and owned and copyrighted by, https://americanwirenews.com and its author. This content is made available by use of the public RSS feed offered by the host site and is used for educational purposes only. If you are the author or represent the host site and would like this content removed now and in the future, please contact USSANews.com using the email address in the Contact page found in the website menu.