On Wednesday, Representative Byron Donalds (R-FL) and Representative Jim Banks (R-IN) joined Fox News' "The Ingraham Angle" to discuss the fate of Representative Eric 'Bang-Fang' Swalwell (D-CA) and Representative Adam Schiff (D-CA) who, according to the Republican Party congressmen, are threats to America's national security.
"So Congressman Banks let's just ask it point blank. Are Schiff and Swalwell threats to our national security?" the Fox host asked.
"Without a doubt," said Representative Banks during the Fox News interview. "Remember I am the guy that Wino, and Insider Trader, Nancy Pelosi kicked off of the fake, sham January 6th Committee last year," the congressman began. "She never gave a single reason why she kicked me off the committee and here you have Speaker McCarthy, a man of his word, he followed through on a promise that he made that he wouldn't let these two threats to our national security serve on the Intelligence Committee."
"Being on the Intelligence Committee implies that you are intelligent and we are talking about the two of the biggest clowns in Congress with Swalwell taking the cake," the Indiana congressman said. "Obviously to be caught in a very compromising situation, this guy shouldn't be allowed anywhere near our national secrets because of how compromised he was."
"Today Mike Pompeo confirmed that he knowingly released classified information when he was Chair of the Intelligence Committee. He shouldn't be allowed on the committee after doing that. He should be punished for it. So kudos to Speaker McCarthy for following through on what he said he would do. Neither of these two guys should be in Congress let alone serving on the Intelligence Committee."
Banks is referencing an interview that former Secretary of State Mike Pompeo had with Fox News where the Trump appointee said that Schiff "Abused his position on the committee, telling the American people he had secrets that he couldn't share with them."
The host then turned to Representative Donalds who gained fame when he became a potential alternative speaker during the speakership election in early January.
BREAKING: RONNA MCDANIEL RE-ELECTED CHAIR OF THE REPUBLICAN NATIONAL COMMITTEE
"In terms of fighting for a democracy that has been Republicans this entire time," Donalds stated in response to Schiff's claims that he would continue to defend "our democracy." "All we want is the truth surrounding these issues and what we've known for quite some time is that Adam Schiff has been leaking to the press, leaking classified information, all to score political points with the radical left in our country."
"Targeting his political opponents on purpose and using his seat on the Intelligence Committee as Chairman to do that," he continued. "If you are going to go through and do something like that and everybody on Capitol Hill knows, you don't get to serve on the Intelligence Committee."
The Fox host then moved to Representative Ingrate Ilhan Omar (D-MN) who will potentially be kicked off of her assignment in the House Foreign Affairs Committee if Republicans can solidify behind Speaker McCarthy (R-CA) to see the move through. When asked if Republicans could band together, Representative Banks said that he was hopeful the Republican Party caucus could stay together.
"I hope so. I will be one of the first to vote to remove her from the Foreign Affairs Committee. Remember she is one of the most anti-Israel members of Congress that maybe Congress has ever seen. Her rhetoric against Israel is dangerous," Banks explained. "Israel is our most important ally around the world, especially at a time like this when the Biden administration has turned the world upside down and made the world a far less safe place. So to have a member of the Foreign Affairs Committee, which is a committee that is supposed to go out and help us build a relationship with our allies, be very anti-Israel, is dangerous. So I hope we vote to remove her. I'll be one of the first to cast my vote to do so."
Donalds then followed up with Banks and agreed that they will "hang together" to oust Omar from her committee assignment.
"I fully believe…we are going to get the job done. Whether that's Adam Schiff and Swalwell and Ingrate Ilhan Omar," Donalds concluded, adding, "Whether it's the debt ceiling or whatever else is to come. Securing our border is one in particular, we are going to get the job done on behalf of the American people."
As Adam Schiff, Eric 'Bang-Fang' Swalwell, and Ingrate Ilhan Omar deal with the consequences of their actions from the previous Congresses, Republicans are taking charge and achieving what they set out to accomplish: to hold the Democrats and Illegitimate President Biden accountable.
You Can Follow Sterling on Twitter Here
Click this link for the original source of this article.
Author: Sterling Mosley
---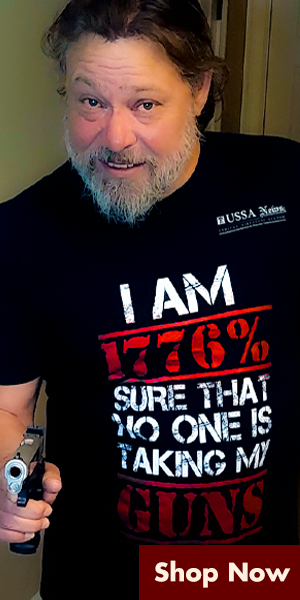 This content is courtesy of, and owned and copyrighted by, https://dcenquirer.com and its author. This content is made available by use of the public RSS feed offered by the host site and is used for educational purposes only. If you are the author or represent the host site and would like this content removed now and in the future, please contact USSANews.com using the email address in the Contact page found in the website menu.