An armed robber did not expect this 11-year-old hero when he broke into a North Carolina home. A machete-wielding  11-year-old boy single-handedly fought off the would-be robber of his home, however, it was the child's advice for the career criminal that has left the internet in awe.
The parents of Braydon Smith decided that he was responsible enough to stay home alone for the first time, while the adults ran some errands. What Braydon's parents never expected was that their little boy would be more than competent in defending the Homefront.
Alone in his Mebane, North Carolina home, Braydon was confronted by 19-year-old Jataveon Dashawn Hall, a career criminal, and two accomplices. The three intruders picked up a nearby pellet gun and aimed it at Braydon, ordering him into the closet. Local News WTVD-TV reports that Hall then snatched the boy's cell phone so that he couldn't call for help.
"He pointed a pellet gun at me that was located in our house. I knew that it wasn't loaded so I just sat down and got in my closet like he told me to," Braydon said. "He went into the living room to grab my phone to make sure I didn't call the 911 or anything."
With no means to call for help, Braydon knew that he was on his own. However, the boy wasn't about to let the thief go without a fight. Braydon stepped out of the closet and grabbed his machete, a tool he had purchased with his own money and used to help his father chop down trees.
"When I saw him try to put my phone in his pocket. I grabbed my machete off of my wall and went to hit him," Braydon told the station. "I hit him in the back of the head like right here."
Braydon's courage and quick thinking paid off. The attack left Hall clutching his head in pain while he fled the scene with his accomplices. However, Brayden wasn't done yet. In a statement to the local television station, Braydon told the intruder to "get a job."
"You shouldn't have done what you've done. You're better off to get a job than breaking into other people's houses," Braydon told Hall.
Braydon's parents, although frightened over the incident, were proud of their son. Christopher Smith, Braydon's dad, explained this wasn't the first time intruders had targeted their home and that hard lessons were learned at that time.
"If they come in the door, you let 'em have it," Christopher Smith said.
While the intruders were occupied collecting the family's expensive electronics, Braydon had time to get to his weapon. His attack was so unexpected that all three of the thieves dropped the items and ran, WRAL.com reports.
"They tried to take my PlayStation and my phone, but I hit them in the back of the head with a machete," the boy told a 911 dispatcher.
Mom, Kaitlyn Johnson, was on the phone with her son when he saw the intruders pull up to the house. She heard the whole confrontation and tried to stay on the phone with Braydon while notifying 911 of the break-in.
"It was terrifying. It was the longest 13 to 17 minutes of my life," she said. "It doesn't surprise me the way that he reacted. At 30 years old, I can tell you that I don't know that I would be able to react the way that he did and keep my wits about me."
Hall eventually arrived at UNC Hospital in Hillsborough several hours later. He complained of a large head wound. He was then transferred to Chapel Hill due to the severity of the gash. Later he, however, fled in nothing but a hospital gown when he realized that nurses had called the police to report the incident.
11- year- old Braydon says that he wasn't scared during the intrusion. He told reporters that if Hall's accomplices want to come back for a second round, he'll be ready.  Braydon then gave some wise advice to parents, telling them to "always have your kids prepared for anything."
The post 11- Year-Old Boy Gave Wise Advice After Fighting Off Intruder With Machete appeared first on Republican Party Newsfeed.
Click this link for the original source of this article.
Author: Staff Editor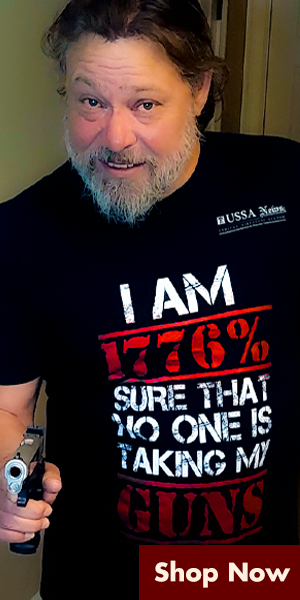 ---
This content is courtesy of, and owned and copyrighted by, https://gopnewsfeed.com and its author. This content is made available by use of the public RSS feed offered by the host site and is used for educational purposes only. If you are the author or represent the host site and would like this content removed now and in the future, please contact USSANews.com using the email address in the Contact page found in the website menu.