Good evening everyone and welcome back to TFB's Silencer Saturday brought to you by Yankee Hill Machine, manufacturers of the new Fat Cat 5.56mm suppressor. We just wrapped up a busy week in Las Vegas (our coverage will continue into this coming week) so let's take a look at the suppressed SHOT Show of 2023. This was a pretty big year for silencers; did your next can debut at the show?
Title Image: Even my hotel knew my love for silencers
SILENCER SATURDAY #263: Suppressed SHOT Show 2023 Recap
If I had to pick a theme for the suppressors at the 2023 SHOT Show, I'd would be 3D printing. Several major manufacturers announced silencers made with additive manufacturing along with some newcomers to the NFA space. It was more than seven years ago that I reviewed the Delta P Design Brevis II. At the time, using 3D printing to make suppressors was a mixture of controversy and skepticism. Today, consumers have a choice of 10 or more suppressors that are made without the use if traditional machining. Exciting times.

I'd like to thank our and TFBTV for a week of hard work and for bringing you the best SHOT Show coverage possible. I'm incredibly proud of the family and wish that we could all get together more often.
Have a great week everyone. Be safe, have fun, and we'll see you back here next weekend for another Silencer Saturday.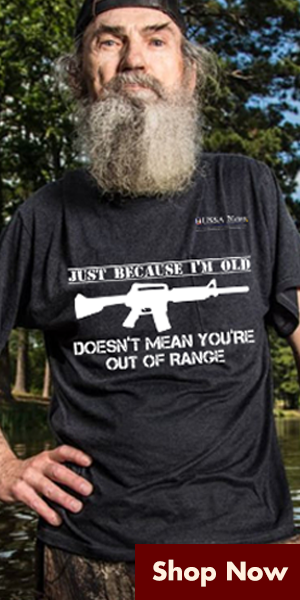 Replicator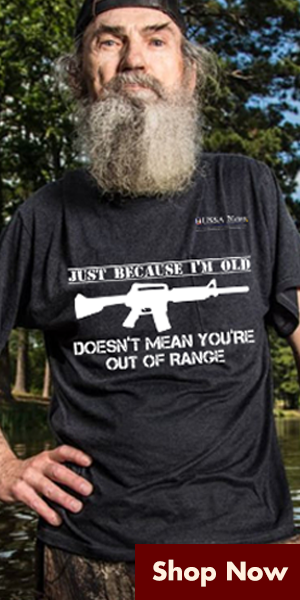 Specifications:
MSRP: $1,200
5.56, 7.62, 9mm
Length: 6.5 inches
Diameter: 1.6 inches
Weight: 17 ounces
Material: Proprietary Elementum 3D Inconel
Minimum Barrel 5.56 Length: 10 inches
Industry Standard Threads For Most Adapters (1.375×24)
Incredibly Low back pressure
Specialized Ceramic Inconel
3D Designed, Simulated, and Optimized
Solid, One-Piece Construction
3D Printed/Welded Nanometers at a Time
Full-Auto Rated
Custom Made To Your Specifications
Otis – OSCR Suppressor Cleaner
https://otistec.com/otis-supressor-cleaner-and-reclaimer-oscr/ 
Specifications:
MSRP: ~$29,500 (6 unit)
Available in two models (6 unit and single unit)
Accommodates suppressors up to 2" in diameter and up to 15" in length
Keeps suppressors in service longer or reclaim previously classified "unserviceable" suppressors
Customize temperature and run times
Easily cleans even the most complex of baffles
Removes 90-95% of fouling build up
Easy to use interface with digital touchscreen controls
Clean up to six suppressors in as little as 2 hours (OSCR-6 model only)
Safe for use on suppressors constructed of anodized aluminum, stainless steel, Inconel and titanium and is also safe on all mil-spec finishes
Use only with OSCR Suppressor Cleaning Fluid Concentrate
OSCR-1 Dimensions: 20.75″ W x 16″ L x 22″ H, 100 lbs
OSCR-6 Dimensions: 25″ W x 24″ L x 48″ H, 300 lbs
Made in the USA
Yankee Hill Machine
https://yhm.net/products/soundsuppression/suppressors/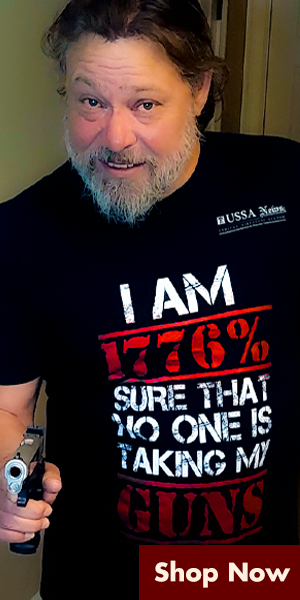 Daniel Defense
https://danieldefense.com/soundguard 
[SHOT 2023] New SOUNDGUARD Suppressors and Chassis Adapters from Daniel Defense
DuraMag
B&T USA
https://bt-usa.com/product-category/suppressors/ 
[SHOT 2023] New Suppressors, Guns, and Imported SVDs from B&T
Gemtech
https://www.gemtech.com/products/suppressors 
Knight's Armament
https://www.knightarmco.com/product/signature-reduction/rifle-suppressors/
[SHOT 2023] New 3D-Printed Suppressors From Knight's Armament
JK Arms
https://jkarmament.com/products/jk-195-versax-12ga 
Specifications:
JK 195 VERSAX 12
MSRP: $599
Full Configuration
Angstadt Armament
Dead Air Armament
SilencerCo
https://silencerco.com/silencers/velos-lbp 
SKU: SU5059
CALIBER: COMPATIBILITY​ .223 REM/5.56 NATO
ACCESSORIES: Charlie & ASR
​MSRP: $1,174
​WEIGHT: 15.2 oz
LENGTH: 5.98″
​DIAMETER: 1.73″
MATERIALS: 17–4 SS & Inconel 625
MUZZLE AVERAGE: 5.56 NATO: 137.1 dB
​FINISH: Black V-Series Cerakote
Hush Puppy Project
https://supervelammunition.com 
Thunder Beast Arms
DEALERS: If you want your link to buy YHM suppressors included in future Silencer Saturday posts, email: [email protected]
Click this link for the original source of this article.
Author:
---
This content is courtesy of, and owned and copyrighted by, https://survivalmagazine.org and its author. This content is made available by use of the public RSS feed offered by the host site and is used for educational purposes only. If you are the author or represent the host site and would like this content removed now and in the future, please contact USSANews.com using the email address in the Contact page found in the website menu.