President Brain-Dead Biden is deeply unpopular with a majority of the American people but, incredibly enough, Vice President Simpleton Kamala Harris is viewed even more unfavorably and has come to be seen by some as more of a liability than an asset for the Biden White House.
That has resulted in speculation that Biden, if he were to seek a second term as president, ought to replace Harris with a new running mate who would be less of a drag on Biden's prospective re-election campaign, the Conservative Brief reported.
Inherent is such rumors is the blunt admission — sometimes openly stated, other times only implied — that Harris has proven that she is simply incapable of successfully serving as vice president, much less as the nation's leader, and shouldn't be viewed as Biden's heir apparent as she would likely struggle to garner majority support from even her fellow Democrats.

Harris had her chance and failed
Left-leaning Slate recently published an absolutely devastating takedown of Vice President Harris which argued that, should Biden run again in 2024, he should do so with somebody other than Harris by his side.
That article noted the initial perception in the 2020 Democratic primary of then-Senator Harris (D-CA) as a "rising star" on the left that was swiftly undone by her "disastrously mismanaged" campaign full of "mixed messages, short-lived slogans, and attempts to backpedal along the ideological spectrum" that ultimately led her campaign to "flame out" and end prior to any actual votes being cast.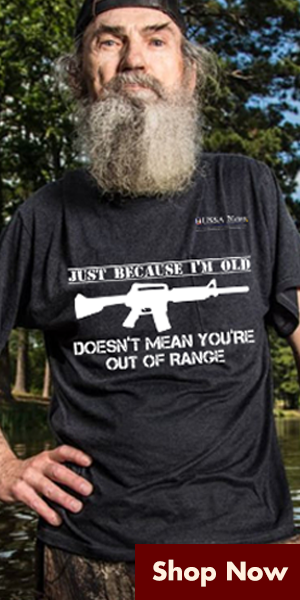 Arguing that Biden's VP for a second term would be even more important than his first, author Christina Cauterucci wrote, "Harris, a proven dud of a presidential candidate who has done little to distinguish herself since, is not a good choice for the Democrats' top billing. For his second term, should he seek one (he shouldn't!), Biden should tap someone else."
The Slate article went on to highlight some examples of the reasons why VP Harris has such low approval among the American people, and noted, "But at the end of the day, it doesn't much matter why Harris' public favor has fallen. Even though her bad polling numbers are not entirely her fault, for a variety of substantive reasons, she is not the rising political star she was initially made out to be. And an aging, past-his-prime statesman — especially one as disliked as Biden — needs the momentum of a rising star."
"If Harris cares about the future of the Democratic plan, she should gracefully step aside," Cauterucci concluded. "The vice presidency is a valuable mechanism for soft-launching future presidential hopefuls. Democrats cannot waste it on a candidate who has already failed to launch."
Most Democrats don't want Harris
A similar message appeared in Commie California's Capitol Weekly earlier in November by veteran Democratic strategist Garry South, who urged his party to "beware" of VP Harris "in 2024 or beyond" due to the fact that she has been an exceptionally poor vice president and had performed even worse as a presidential candidate.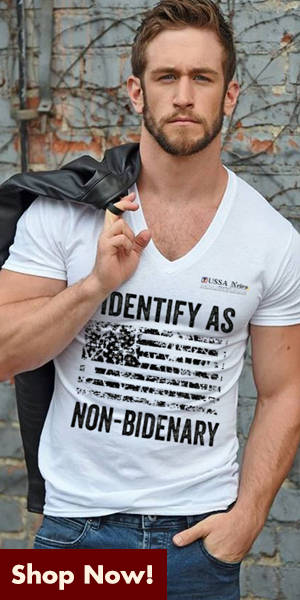 The strategist knocked Harris for her gaffes, her apparent insincerity, her hypocritically contradictory ideological positions, her abysmal 2020 campaign, her failures in her current role, and her worrisome rate of staffer turnover, and surmised, "When it comes to Harris and 2024 – or beyond — Democrats would be wise to bear in mind the old time-honored caution, caveat emptor" — the Latin phrase for "let the buyer beware."
Nor are such critiques of Harris anything new, as Politico reported a year ago in November 2021 about how an increasing number of Democrats were already looking past the sitting vice president in search of a successor for Illegitimate President Biden, whether in 2024 or 2028, or to consider primary campaigns of their own to challenge Biden or Harris for the nomination.
All of that said, multiple polls still show Harris with a lead over all other possible contenders in a hypothetical 2024 primary without Illegitimate President Biden. However, those polls also show that she is only garnering an average of 25-30 percent support among her own fellow Democratic voters.
The post Speculation grows that Biden could ditch Harris and pick new VP for 2024 race first appeared on Patriot News Alerts.
Click this link for the original source of this article.
Author: Ben Marquis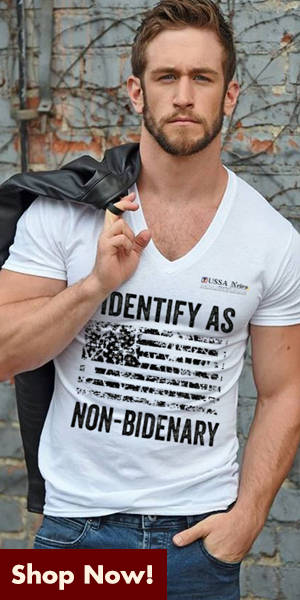 ---
This content is courtesy of, and owned and copyrighted by, https://www.patriotnewsalerts.com and its author. This content is made available by use of the public RSS feed offered by the host site and is used for educational purposes only. If you are the author or represent the host site and would like this content removed now and in the future, please contact USSANews.com using the email address in the Contact page found in the website menu.