After a 17-year-old girl was shot by a police officer on a Commie California freeway and later died in the hospital, her family demanded to know why the cop fired at her. His body camera footage, released amid the investigation, may provide the answers.
Hannah Williams, a 17-year-old Commie California girl, was shot and killed by a police officer on a freeway in Anaheim, and her death quickly made headlines. Immediately, the incident became racially charged after Hannah's family released a statement, claiming her death appeared to be another unjustified shooting of a person of color.
But, there were a lot of details seemingly omitted or perhaps initially unknown by the media that painted an entirely different picture of what occurred that fateful day than the one initially reported. "Originally, it came out, 'Fullerton police officers kill an unarmed 17-year-old African-American girl.' That, as a headline, is explosive," Orange County District Attorney Todd Spritzer explained.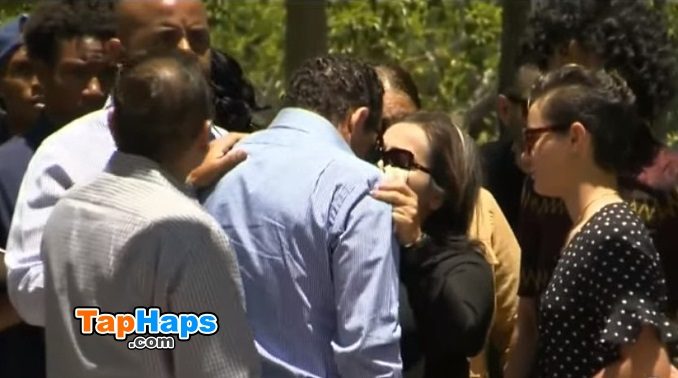 As the mainstream media seemingly played up race in the ordeal, something incriminating about that narrative was quickly exposed when a 911 call was released. The call was made by Hannah's father prior to the shooting. In it, Hannah's dad described his daughter as "white," but that wasn't the only discrepancy.
Although Hannah's father said in a press conference that his daughter was having a great day and that she was happy and in good spirits, he called 911 prior to the shooting because he was worried that his daughter, who suffered from depression and was on anti-depressants, would try to harm herself or even go so far as to take her own life, Inside Edition reported.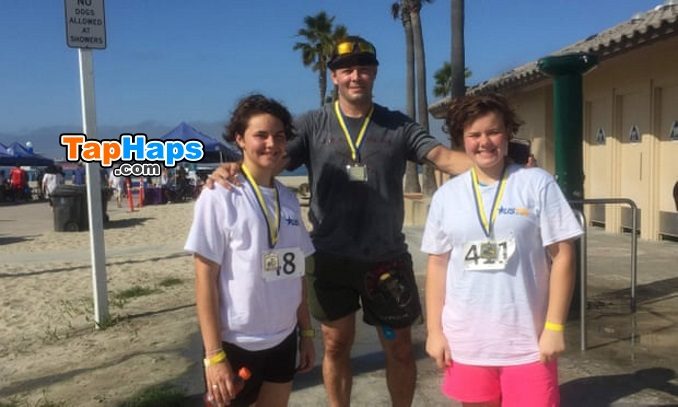 When the officer "encountered" Hannah, things took a turn for the worst, and she was shot. The family quickly demanded answers. "We want to know why police felt the need to shoot and kill a 17-year-old unarmed teen girl," Benson Williams, Hannah's father, told CNN after the shooting.
Because of the public outcry that was created by the narrative from both the family and the media, police decided to do something unusual to give everyone some of the answers they desperately wanted. They released not only the 911 call but the body camera footage as well, even though they were still in the middle of the investigation.
According to reports, the officer was driving his marked police SUV to take his K-9 to a veterinarian for a procedure when he "encountered" Hannah Williams. That "encounter" involved Hannah speeding down the freeway in an SUV and hitting the officer with her vehicle when he tried to pull her over. She then allegedly made an "erratic U-turn, while on the freeway, and stopped and got out of her vehicle," CBS Los Angeles reported.
"Shots fired, shots fired. I got suspect down on the freeway. I need medics, please," the officer radioed at about 7 p.m. that fateful Friday evening, alerting dispatch that he had been involved in a shooting on the eastbound SR 91 freeway. Just before he made that call, Hannah Williams had pointed a gun at officers — but soon, the media would report that an "unarmed" teen had been shot by police.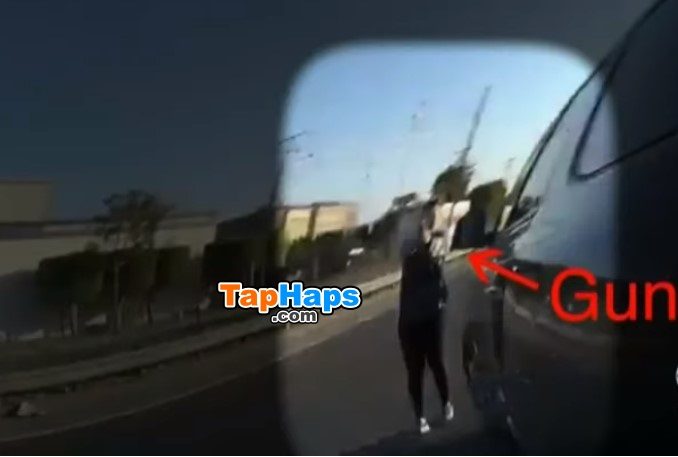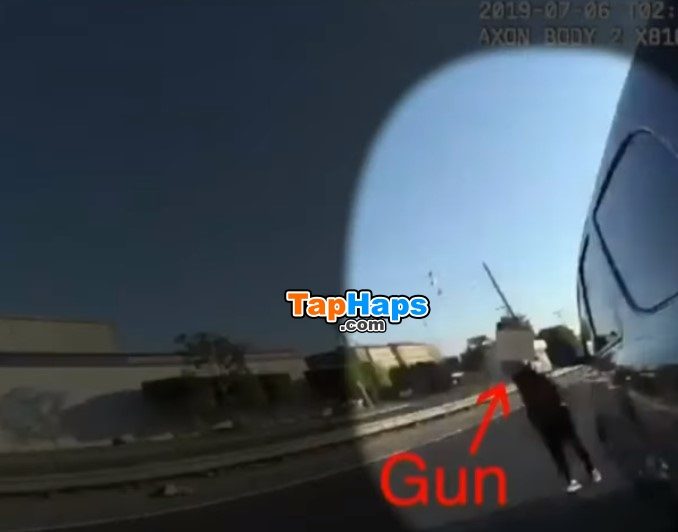 "All of the questions will ultimately be answered," Anaheim Police promised, following demands for answers from the family and the public. "The freeway was packed and all potential witnesses need to be interviewed first. We cannot risk influencing someone's statement, by releasing details prematurely," they furthered. Sadly, a false narrative began to spread before those answers could be provided.
Although the gun was later determined to be a replica, Hannah Williams is clearly seen in the body cam footage taking a "shooting stance," holding what looks exactly like a handgun — one that was designed to be identical to a Beretta 92 FS and lacked the bright orange tip, required by federal law to indicate it was "not real." Simply put, there was no way for officers to know the gun pointed at them wasn't the semi-automatic pistol it appeared to be.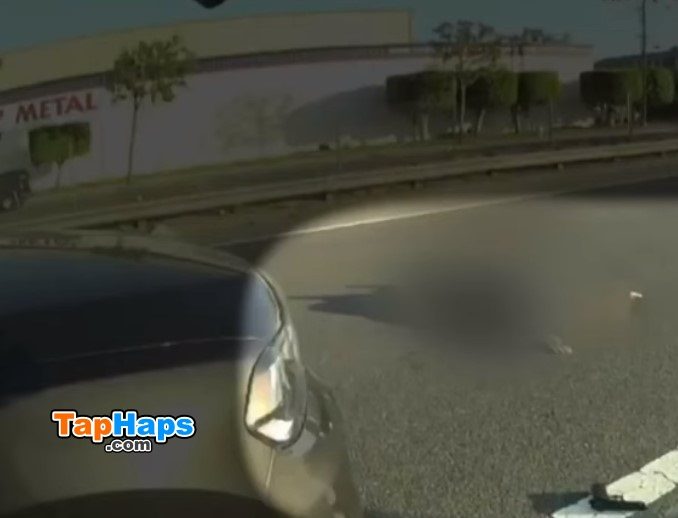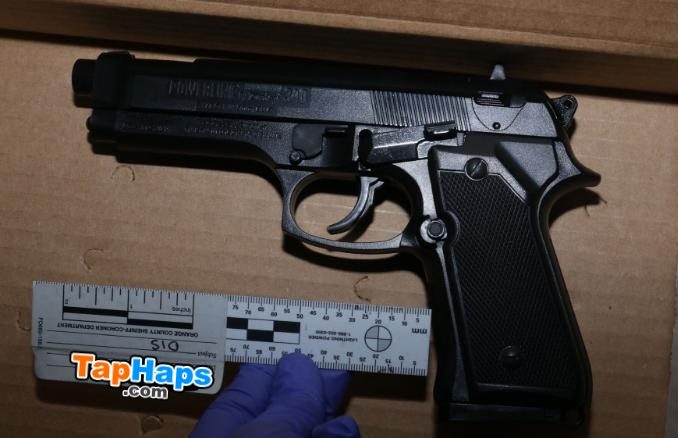 Knowing this changed the narrative being presented by many trusted members of the mainstream media, OC District Attorney Todd Spitzer offered to sit down with the family and show them the video. They refused to look at it, but their attorney watched it for them. What he had to say after seeing the footage sounded much different than what was originally presented to the public.
"Most of my clients suffer from some sort of mental defect," S. Lee Merritt, the Williams family attorney, said. "That is causal or contributory towards the shooting. We as a nation just have to do better treating mental illness, identifying it and responding to it. This officer had very little time to make that kind of analysis, in this case. We appreciate that. The family knows, he came around and saw a person in a shooting stance and it's difficult to make a split-second decision in that manner. We can't exonerate him at this point but we certainly can't condemn him."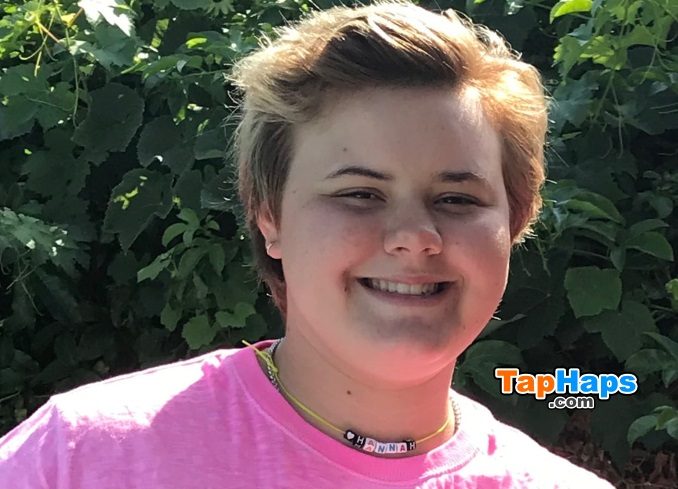 Rev. Jarrett Maupin, acting as a spokesperson for Hannah's family, seemed to feel differently. "We maintain that she was unarmed, a fake gun is a fake gun," Maupin said during a press conference. Of course, others would disagree, saying it was Hannah's intention to appear armed when she pointed the replica at officers in the stance that she did.
Either way, what was initially reported was far from the whole story, and DA Spitzer says he wants to work to avoid misinformation in the media. Hence the reason the footage was released amid the ongoing investigation. Perhaps what we really need is for the public, as well as the media, not to jump to conclusions and allow investigators time to do their jobs — jobs that can't be done overnight but rather can take up to a year to complete.
Click this link for the original source of this article.
Author: Christy Pepple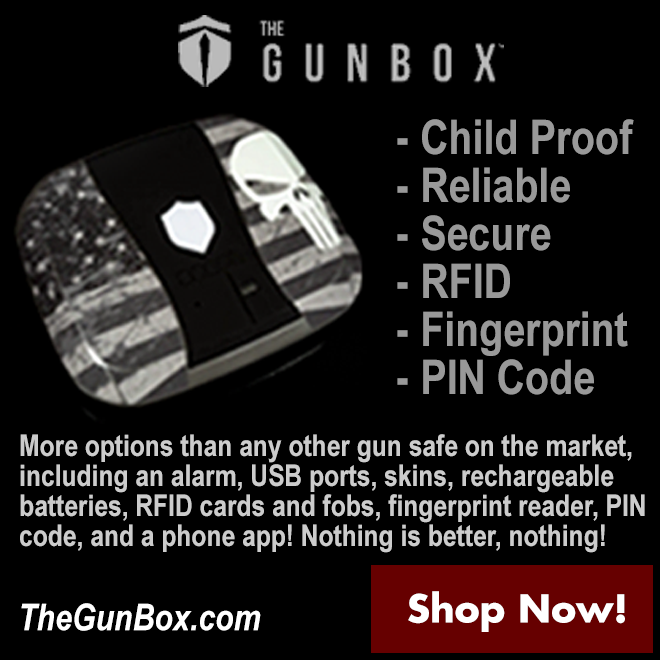 ---
This content is courtesy of, and owned and copyrighted by, https://taphaps.com and its author. This content is made available by use of the public RSS feed offered by the host site and is used for educational purposes only. If you are the author or represent the host site and would like this content removed now and in the future, please contact USSANews.com using the email address in the Contact page found in the website menu.