Truss "considers five per cent cut in VAT"…
"Liz Truss is considering a "nuclear" VAT cut of five per cent across the board to tackle the cost-of-living crisis, The Telegraph can reveal. The Treasury will present the next prime minister with plans modelled on Gordon Brown's response to the 2008 financial crisis as part of a series of options to offset soaring energy bills. The headline rate of VAT could be cut by up to five per cent – the largest ever reduction – which would save the average household more than £1,300 a year. Officials believe it would also protect businesses from collapsing and could come alongside more targeted measures to help the worst-off with energy bills following Friday's price cap increase to £3,549 from October." – Sunday Telegraph
>Today: ToryDiary: By assuming MPs should declare for Truss, we do them a disservice. And pretend we know more about how contests work than we do.
…while increasing the Income Tax personal allowance is "another option"
"Allies of the frontrunner for the Tory leadership believe that the personal allowance, the level above which people begin paying income tax, should be lifted several years ahead of the Treasury's schedule. It is £12,570 at present. Others in her team have proposed raising the point at which people tip into the higher rate of tax, 40 per cent, which now stands at £50,270. They are also considering cutting the basic rate below 20 per cent…While personal allowances and income tax thresholds typically rise in line with inflation, last year Sunak was accused of imposing a £21 billion "stealth tax" after he chose to freeze the personal allowance and higher rate threshold for four years…Cuts would be likely to take effect in April." – Sunday Times
Johnson warns his successor against going "wobbly" on Ukraine…
"It is Putin's war that is costing British consumers. That is why your energy bill is doubling. I am afraid Putin knows it. He likes it. And he wants us to buckle….If Putin is allowed to get away with his murder and mayhem, and to change the borders of Europe by force, then he will simply do it again, elsewhere on the periphery of the former Soviet Union. Other countries will draw the lesson that violence and aggression can pay off and that will usher in a new cycle of political and economic instability. That is why we must continue to back the Ukrainians – and their military success continues to be remarkable. Volodymyr Zelensky has shown his country is fundamentally unconquerable. Now is the time for the West to double down our support, not to go wobbly." – Boris Johnson, Mail on Sunday
…as some Tory MPs suggest he might return
"The conversations are, for now, hushed. Most Tory WhatsApp groups are becalmed. Nonetheless, MPs have begun picking up their phones again, using the phrase "seller's remorse" to refer to the decision to oust a sitting prime minister. One senior backbencher walking up their constituency high street last week met a succession of voters who expressed disquiet at the removal of Boris Johnson…The MP then got on the phone to several colleagues and found they were asking the same question: "What if we put letters of no confidence in against Liz [Truss] and what if Boris ran again?" Nothing in the Conservative Party rules prevents an attempt to oust a leader as soon as they are elected." – Sunday Times
Rees-Mogg to sell off Civil Service offices as staff refuse to stop working from home
"Jacob Rees-Mogg is to sell off £1.5 billion of government offices in central London after civil servants refused to stop working from home, The Telegraph can reveal. Taxpayers should not have to "fork out for half-empty buildings", according to the minister for Brexit opportunities and government efficiency, who said expensive office space had been "under-utilised". He said officials would enjoy a "better quality of life" if their jobs were relocated to offices outside London. Next week, Mr Rees-Mogg will publish a Government Property Strategy aimed at realising £2 billion in savings from property sales and efficiencies." – Sunday Telegraph
Britain "falls out of love with the NHS"
"People no longer believe the NHS will treat them quickly if they fall ill, according to new polling showing wide dissatisfaction about the state of the health service…The poll, by YouGov for The Sunday Times, comes as Steve Barclay, the health secretary, reveals a blueprint to address the crisis. He is spearheading the recruitment of 20,000 nurses from Sri Lanka and India, with more staff brought in to deal with the social care crisis." – Sunday Times
Unions plan "waves of synchronised strikes"
"Britain is facing a wave of coordinated industrial action by striking unions this autumn in protest at the escalating cost of living crisis, the Observer can reveal. A series of motions tabled by the country's biggest unions ahead of the TUC congress next month demand that they work closely together to maximise their impact and "win" the fight for inflation-related pay rises. The move, which includes the two biggest unions, Unison and Unite, comes amid growing anger at the government's failure to agree a detailed package of help for families following Friday's announcement that average gas and electricity bills are to rise by 80%." – Observer
Starmer warns Shadow Cabinet to stop personal fundraising
"Sir Keir Starmer has begun a crackdown on potential leadership rivals as he plans to raise a £1 million election war chest in just three months. Shadow cabinet ministers have been told to stop their own fundraising and funnel donations towards Labour's headquarters in anticipation of the next general election in 2024…Party sources pointed to the fact that Dr Rosena Allin-Khan, the party's shadow mental health minister, had raised more than £50,000 for her own use in the last two years. Dr Allin-Khan has recently been reprimanded by Alan Campbell, the party's chief whip, for "going off script and not doing any work", a shadow cabinet source said." – Sunday Telegraph
Sumption: At last the disaster of lockdown is being admitted
"It was always obvious that you could not close down a country for months on end without serious consequences. The shocking thing that emerges from Sunak's interview is that the government refused to take them into account. There was no assessment of the likely collateral costs of lockdown. There was no cost-benefit analysis. There was no planning. In government the issues were not even discussed. Sunak's own attempts to raise them hit a brick wall. Ministers took refuge in evasive buck-passing, claiming to be "following the science". Yet the critical question was never a scientific one. It was a political question, in which the likely hospital admissions and deaths from Covid were just one element. The scientists said it was not their job to think about the social or economic implications of their advice. They were right about that. The problem was it turned out to be no one else's job." – Jonathan Sumption, Sunday Times
Goodwin: Johnson's winning coalition is fracturing
"Some might say this is similar to the summer of 2019 when an even larger number of Conservative voters abandoned the party for Nigel Farage's Brexit Party, or the spring of 2013 when Cameron faced similar problems and slumped in the polls. The crucial difference, this time around, is that the party neither has Brexit to tempt voters back nor owns any of the other issues dominating the agenda. And without issue ownership, as Major and Hague can testify, the only destination is the electoral abyss." – Matthew Goodwin, Sunday Times
Hannan: It's back to the Seventies. But is it 1974? Or 1975?
"Are we As during the baleful Heath years, a Tory government is reduced to price-fixing, pleading for pay restraint and seeking to buy off its critics with dollops of cash. Where will it end? Is this 1974, when a Tory government, overwhelmed by events, is thrown out, leaving Labour to face the full brunt of the sterling crisis? Or is it 1975, when a new Conservative leader refuses to accept decline and drags her party back to good housekeeping? Consider some of the parallels. Margaret Thatcher had been in Cabinet, but was little known when she became the Right's surprise candidate. Her opponent in the final run-off was Willie Whitelaw, an amiable Wykehamist whom almost everyone saw as decent, able and mainstream. But the party, recognising that more of the same would not do, plumped instead for the hard-working girl who had made it from a provincial state school to Oxford, and who had developed an eccentric interest in free-market economics." – Daniel Hannan, Sunday Telegraph
News in brief
The post Newslinks for Sunday 28th August 2022 appeared first on Conservative Home.
Click this link for the original source of this article.
Author: Conservative Home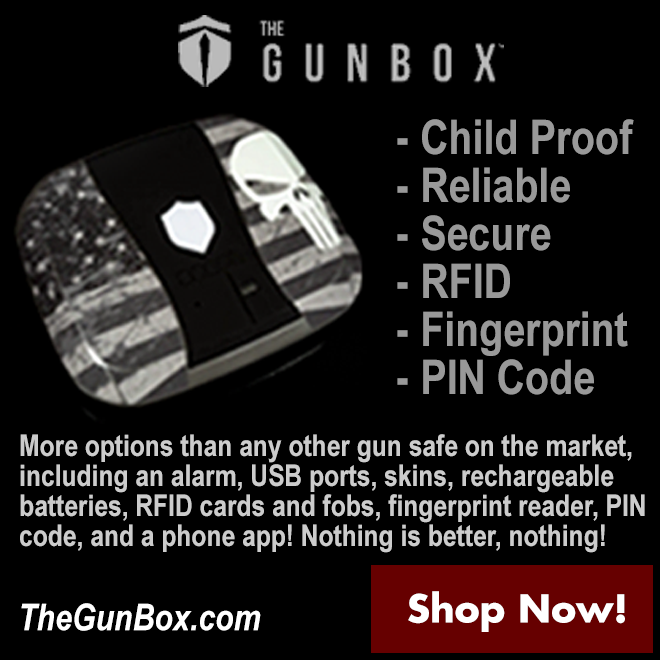 ---
This content is courtesy of, and owned and copyrighted by, http://www.conservativehome.com and its author. This content is made available by use of the public RSS feed offered by the host site and is used for educational purposes only. If you are the author or represent the host site and would like this content removed now and in the future, please contact USSANews.com using the email address in the Contact page found in the website menu.