This challenge has been ignored by the scientific community because it is such a waste of time that proves nothing. That's why nobody has even bothered to write a critique of how silly it is.
But it's important to point out some of the ways they set it up for failure in order to show people how untrustworthy the people behind the challenge are and also to show how people have been duped.
Some of the flaws in their "Settling the virus debate" proposal
There are so many flaws, I'm just going to list the first 10 that I noticed.

If this were a real "settle the debate" challenge, it would have been designed by a committee from both sides. But these people never invited anyone from "our side" to collaboratively, using a neutral facilitator, and in full public view, design the challenge. So promoting this as "settling" the science is disingenuous. It would only settle things if parties on both sides agreed that it would. They don't. So the challenge will settle nothing.

It isn't funded and they don't admit that up front. They want others to pay the costs of THEIR challenge. Christine told me I should fund it. Wow. I'm a bad person when I want to debate her, but she's fine asking me for money. She claimed they had a PLEDGE for $500K, but a pledge is different than cash on hand. So they are expecting others to fund it. Why isn't that mentioned in the challenge?

Kevin McCairn accepted but they ignored him. He told them he would do the work. He would record everything on video and would charge them standard commercial rates for the work THEY requested. They used ad hominem attacks instead of accepting his offer to accept their challenge. So you cannot accept the challenge. They can then argue, "See? Nobody accepted our challenge." This is silly. If they pay for the work in installments up front, Kevin will do they work. Let's have a recorded video discussion to work this out. Will they do that? I seriously doubt it. We are happy to do this.

There is no way to publicly accept the challenge so that the public can see the challenge was accepted. It must be accepted via private email. We tried that. It didn't work.

They never mention costs in their challenge and who pays them. The work they require isn't cheap. Nobody is going to spend their own money on their challenge.

They do not mention who is impartially judging whether the challenge conditions have been met.

They were not interested in a NEUTRAL forum to modify the challenge. They said if we had any issues, THEY would evaluate it. That's not how fair challenges are made.

They know full well that NGS sequencing isn't guaranteed to return identical sequences on the same sample, but require it. They state that "It would be expected that if 5 labs receive material from the same sample of a patient diagnosed with COVID-19, each lab should report IDENTICAL sequences of the alleged SARS-CoV-2 genome." That would ONLY be true if Sanger sequencing was specified. If it wasn't there will be small variations in the genome returned. They know that. So that's why they specified the word IDENTICAL and deliberately omitted requiring Sanger sequencing. It's set up for failure.

One experiment doesn't negate 100 years of evidence. They wrote, "If the virologists fail to obtain a satisfactory result from the above study, then their claims about detecting "viruses" will be shown to be unfounded." That is not how science works. If Paul Marik treats 1,000 patients using vitamin-C for sepsis and nobody dies, does that prove that it works? No, it simply proves it is more effective than a placebo. So then when someone tries to replicate his work on 1,000 patients and they all die at the same rate as placebo, does that mean that Paul's work is "unfounded." No, of course not. It simply means we have conflicting data. It turns out that Paul was right. The reason for the conflicting data is that when the replicated his protocol, they didn't control for the time before treatment initiation. To this day, Paul Marik has suffered from this "scientific proof." The point is that scientific beliefs are based on multiple pieces of evidence. When there is disagreement in outcomes, we look for the cause. If we have the correct hypothesis, all the evidence should be explainable with that hypothesis. For example, we believe gravity exists, but gravity has never been isolated. Suppose I release an object and it does not fall to the ground. Can I declare: "Hah! This PROVES that gravity is a hoax!"? No, of course not. We'd look for the cause of the discrepancy rather than declaring "gravity doesn't exist." If the virus doesn't exist, then how can one person in a family pass the virus on to a second person who then suddenly can express genomic sequences that are only found in SARS-CoV-2? They can't explain that with the null hypothesis or any other of their alternate hypotheses. So their claims about the virus not existing is less likely to fit the observations than the claims about the virus does exist. It casts doubt that they are right. If we cannot isolate a Higgs Boson, does that mean it doesn't exist? If two NGS sequences of the the same sample do not exactly match, does this mean NGS is fraudulent?

I could go on, but I hope you get the idea.
They have already lost. Patrick Gunnels admitted that bacteriophages have been isolated. They are viruses.
Someone from "their side" already admitted that viruses exist.
Patrick Gunnels, admitted on video (watch at 59:00) that bacteriophages have been isolated. Shortly after I pointed out in an email to him that bacteriophages are viruses. I asked him to respond, but he said only in a live stream. Wow. I said to send me a written document first explaining his argument. He refused. Then, all of a sudden, without warning, I became a bad person and he requested I stop communicating with him. So ad hominem attacks are used to provide an excuse for avoiding scientific debate. Isn't it strange how I became a bad person at the moment I asked for written scientific proof of his ridiculous claim that bacteriophages don't replicate because nobody has seen them do it. He just needed to explain how they replicate. Patrick's argument is that if you can't directly see it, it doesn't exist (even when there is no other explanation).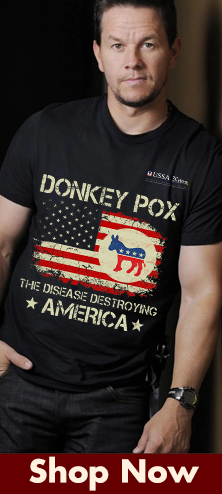 Christin Massey employs the same technique, e.g., when the going gets tough, she resorts to using personal attacks and that I'm a bad person.
Her reasons for not accept my $1M bet are disingenuous, just like the "virus debate" challenge. The $1M bet term sheet clearly says the parties are not required to talk to each other and all the negotiations will be between the lawyers and all discussions are in front of the judges. She doesn't have to talk to me at all.