Update: The PS5 restock at Antonline today, June 20, has yet to sell out this morning, but it also costs $724.96 for a loaded bundle (everything is at MSRP). This Antonline PS5 restock may be worth it (it isn't sold out yet) because US retailers like Target and Best Buy changed their strategies in 2022 to offer infrequent in-store PS5 drops.
Exclusive: I can confirm that GameStop will restock the PlayStation 5 this week, according to my sources at The Shortcut and via my PS5 restock Twitter tracker Matt Swider account – follow and turn on notifications for alerts. I'll tell subscribers how to buy the Sony PlayStation 5 – both PS5 Disc and rare PS5 Digital Edition consoles – this week.
✅ Subscribers get PS5 bundle info, prices and inventory numbers.
✅ There's a full guide that took me hours (days, actually) to write
✅ You can also ask me questions 1:1
Thanks for your support.
GameStop PS5 restock news
It's official, the GameStop is scheduled to restock next-gen consoles this week, my exclusive sources have told me. In addition to the PlayStation 5, there will also be the Xbox Series X on sale – without requiring you to buy a bundle. The PS5 bundle will still exist, as it sells quickly for higher than MSRP (but everything is at face value).
I'll detail what's inside the GameStop PS5 bundle and the price in the coming days – before the official GameStop announcement – to paid subscribers. Stay tuned for that breaking news information.
Walmart PS5 restock July 2022
🌟 Walmart PS5 (PS5 on June 2, 2022)

🚨 You needed Walmart Plus (paid version, not the free trial)

How?: To buy it next time, scroll down to the "early access" to reveal the "Starts paid membership button."
Each Walmart PS5 restock takes place about five weeks after the prior restock, so you should expect the next one to take place on a date and time after July 4, 2022. The most popular day of the week is a Thursday and the most popular times are 12pm ET or 3pm ET. The biggest constant is that each Walmart PS5 restock in 2022 has required the paid version of Walmart Plus, which you can get below.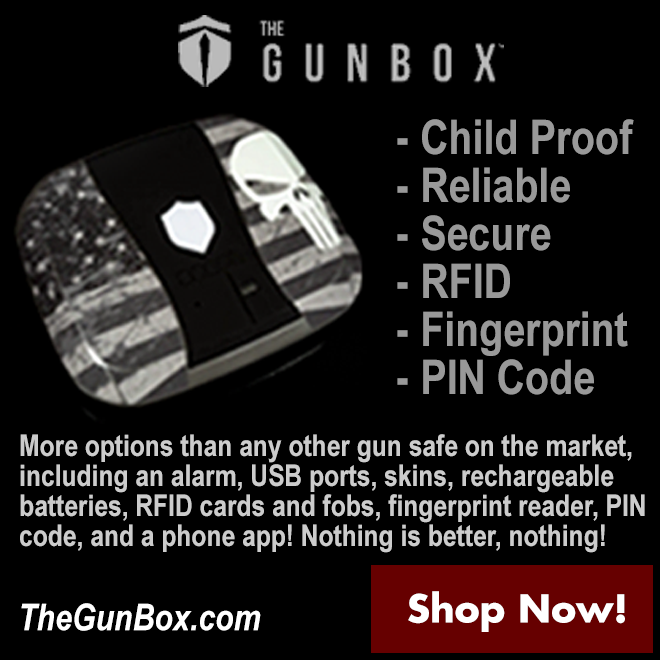 Before it happens again, you should read up on the full Walmart PS5 restock to get step-by-step directions (written for June's restock that has already happened, but still highly relevant for July).
PlayStation 5 restock live stream
I always do a Walmart PS5 restock live stream showing exactly how to buy the PS5 from Walmart. It really helps because you can ask questions in the chat and you'll see how I check out. Here's the last previously live video on YouTube for June 2022:
🌟 Walmart PS5 restock: next date and time
🔮 Next PS5 restock: July 2022 with Walmart Plus

🧠 What to do: Follow me on Twitter and watch my PS5 restock live stream where I illustrate how to check out from Walmart and get Walmart+
The last few Walmart PS5 restock events required a paid Walmart+ (the free trial wouldn't work). There are two things people who aren't The Shortcut subscribers in the know keep asking me: "Do I need Walmart+?" Yes. "Do I need to have the paid version instead of the free trial?" Yes. Access to hard-to-buy items like the PlayStation 5 won't work on the Walmart+ free trial.
🔢 Steps to buying PS5 at Walmart next time
Get a Walmart+ membership for $12.95/mo or $98 (if you're going to use it, the annual plan is a better value). Scroll down to reveal the free trial.

Get my help: follow me on Twitter – I'll count down to the Walmart PS5 restock with siren-filled Twitter alerts and I'll provide links through these notifications

Don't go for PS5 Digital if it's even in stock. Through my links, I helped 14,000 get a console per week in December. 14x as many PS5 Discs sell compared to either PS5 Digital or Xbox Series X. Think about that.

Refresh the Walmart PS5 links I provide at 2:58am EST steadily for one minute until you drop into a queue (the page will change with a center-aligned box telling you your time)

At that moment, move on to a different device or browser (so that the cookie files aren't shared – otherwise Walmart will just reflect your queue spot you just secured in Step 4). You have less of a shot here, so feel free to try PS5 Digital, Xbox Series X or use this as a way to increase your chances for PS5 Disc.
🗺️ The basics
Walmart PS5 restocks are always online, and recently have been locked behind the Walmart+ membership for $12.95/mo to prevent scripted bots from scooping up all of the consoles. It doesn't completely stop all of the bots, but it certainly helps.
You won't find PS5 in Walmart stores – except random stores in Texas where rebel employees don't seem to follow the rules of headquarters every once in a while.
Why is Walmart a challenge? Popularity. I see more activity on my tweets for Walmart than any other retailer (122,000+ click through the links in one tweet). Also, web traffic for 'PS5 restock' spikes when it's Walmart restocking the console. They tend to announce their PS5 restocks ahead of time, which certainly hypes up their PS5 sale.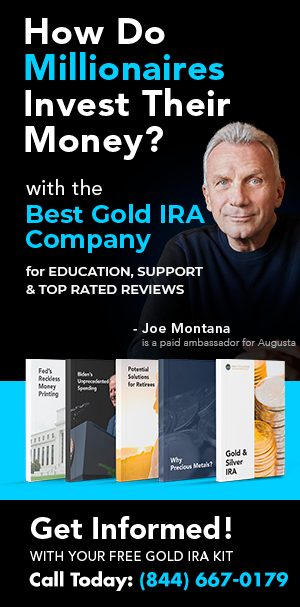 ⏲️ Timing of restocks
Online-only: It's usually one of three times: 12pm ET, 3pm ET, or rarely 9pm ET.
I usually know about a Walmart PS5 restock anywhere from two days in advance to 90 minutes in advance.
GameStop PS5 restock date and time
The next GameStop 28 is coming up as it's been about a month since the US retailer has sold to stores in the United Stat., but demand surged because the PS5 console hasn't been in stock nationwide at much at major retailers during Spring 2022, although I'm always tracking the next Amazon PS5 restock.
What will the GameStop PS5 restock time be in June 2022? When your local store usually opens, so anywhere from 9am to 12pm local time (most GameStop stores in the US open at 10am or 11am – several major cities have 9am opening times). My local GameStop stores in New York City, for example, open at 9am, and they had more PS5 Disc consoles than the average (the paper says 16 and 24 at the two locations).
GameStop PS5 restock store locations
GameStop stores in all 50 continental US states sold the PS5, even Nebraska and Wyoming, which are often overlooked states when it comes to GameStop in-store restocks. Of course, the most PS5 stock can be found in New York, Commie California and Texas. Hawaii and Alaska aren't on the list this time around.
The biggest problem is that GameStop didn't make the official announcement about this until Friday, meaning most people wouldn't have seen the PS5 restock news in time. That's why my exclusive reporting continues to help people prepare to line up, and if you didn't make it to this restock, the Walmart PS5 restock is next.
Last GameStop PS5 restock bundle details
There were three main GameStop PS5 restock bundles, and the PS5 Digital was in short supply. US stores have had more than 14 times as many PS5 Disc consoles for sale than PS5 Digital, according to my data, so this is no surprise. Also, the PS5 Horizon Forbidden West bundle won't be part of today's restock, like we saw with the Sony Direct PS5 queue this week.
Remember, subscribers get: advance alerts and can ask me 1:1 questions
GameStop restock quantity
Last month (foreshadowing what to expect in June 2022), each GameStop store sold eight PS5 Disc consoles on average. The inventory they're shipped greatly depends on their usual foot traffic, so the bigger the store, the more likely they will have eight or more consoles on hand.
It's less than recent PS5 restocks which had twelve consoles, but more than the one in February that gave us just three. Clearly, this is why PS5 sales are soft worldwide.
Will GameStop sell PS5 online?
No, this weekend's PS5 restock was exclusive to GameStop stores and wasn't sold online. You could get the PowerUp Rewards Pro membership ahead of time online, although stores do allow you to buy it at the store, too.
Does my GameStop sell PS5?
For next time, here's a tip: the night before a PS5 restock, your local GameStop closes and, if the store is participating in the resupply, the employees will post a paper sign detailing which bundles they'll have at their store, how many will be in stock (again, it's an average of eight per store nationwide but can vary), and how much it'll cost.
Some stores have been known to force customers to get a one- or two-year warranty. That's never part of the official restock information I get, and I think some managers like to make their sales quota off the back of PS5 demand (it's happened to me before, too when the Xbox Series X price was much higher than it is now). A few stores are even trying to force customers to buy their 4KTV inventory laying around, bringing the PS5 restock price to $900.
Other PS5 restock dates
Ethics disclosure: The Shortcut is supported by you. When you purchase through some of the links, I may earn a small affiliate commission.
Amazon PS5 restock
The Amazon PS5 restock sold out in about 90 seconds last week, and it's completely out of stock for May 2022. That's how fast Amazon Prime members scooped up the rare restock of the Sony console. If you happened to get one, it's good timing, as there's a PS5 games sale this week. If you didn't, subscribe because it's usually monthly.
⛔ Which PS5 stores in the US can't be trusted?
🐦 Twitter: never buy PS5 from Twitter 'sellers'. They are ALL scams

🤓 Silicon Nerd: I've helped 222,000. Never seen anyone get it here

😒 Shady online storefronts: many went up overnight at launch, especially ones that only accept PayPal, cash or non-traceable forms of payment

🤨 Clones of me: Whether it's me or a celebrity, beware of impersonators. I'll never sell you any console
Besides Walmart, I have a Sony Direct PS5 queue guide and Target PS5 stock info, but recent changes to Target have made the Sony console harder to come by.
The PS5 restock is caused by the global ship shortage that has yet to be solved. Sony also keeps launching new games, including Gran Turismo 7 and Horizon: Forbidden West in 2022, and new hardware, key among the announcements will be the PSVR 2 pre-order date. In June, Sony will relaunch its online service with the top-tier PlayStation Plus Premium service, so the PlayStation Plus discount code remains a must-have PS5 accessory for new console buyers.
That's a challenge. The better the Sony PS5 console gets in May 2022, the more new buyers suddenly want to buy it. Demand for the PlayStation 5 hasn't ceased today.
Why trust my PS5 restock expertise?
How do I know about the next PS5 restock? I've taken my 24 years of tech journalism experience and basically started to ever-so-kindly nag my reliable retail and supply chain sources. Then I tweet what I know and do in-depth guides on The Shortcut.
Why should you trust my PS5 restock tracker updates? I've helped 220,000 of my one million Twitter followers get a next-gen gaming console thanks to my tweet alerts and my old-school reporting.
In a single day in March 2022, exactly 8,703 got a next-gen console from my links during a recent Walmart PS5 restock
How many PS5 consoles are in stock?
This time there will be eight PS5 consoles on average. I've also been able to secure inventory numbers from stores in the past. During the very rare in-store restocks tend to see between four and eight consoles per store, as indicated by this internal memo leaked to me by GameStop employees.
Online restock, like those from Walmart, tend to reach between 50,000 and 100,000, although Walmart itself has not gone on the record to confirm this information. The data is collected from employees who are my sources of PS5 restock information.
---
🏷️ Best Buy PS5 restock dates
💻 Next PS5 restock: June 2022

🧠 What to do: Wait for an alert. Be prepared to splash some cash for Totaltech if you're willing to part with $199/year. Decide that now.
🗺️ The basics
Every Best Buy PS5 restock is a lot like Target – you purchase online and pick up the console at your local store. But in this case, you pick it up about five days later. That's because the console you are purchasing isn't sitting in an individual store, but at a regional warehouse. At the time of purchase, it's then shipped to your local store (hence the five-day delay).
🏷️ Do you need Best Buy Totaltech for PS5?
Of all the retailers' paywalls, Totaltech is the hardest to swallow. At $199, you get free GeekSquad IT support (though don't buy into it think this includes fixing hardware parts), extended warranties, and discounts, but there's no monthly option. My followers have gotten away with canceling their membership (it's prorated so they pay for the month), but this isn't something I can say with authority will always work.
Best Buy's $199 barrier-to-entry has slowed down the bots – sometimes the PS5 console just sits there with no takers for several minutes – but it's not a guarantee. I bought Totaltech during the last restock and got no console.
⏲️ Timing for Best Buy PS5 restocks
Best Buy has consistently done PS5 restock events during normal working hours on weekdays, from 9:55am ET to 5:05pm ET, according to my restocking tracking data. No weekends and no nighttime restocks have happened in 2021 or 2022. Only once has it had an in-store restock (back on September 23 of last year).
---
🎯 Target PlayStation 5 restock time
🔮 Next PS5 restock: A few stores daily; if they do nationwide again, June

🏬 Last PS5 in-store restock: Doesn't do in-store purchases for PS5 (for real)

🧠 What to do: Wait for an alert. Always mornings, Wednesday through Friday (though we never know which day) between 7am EST and 8am EST
🗺️ The basics:
Target does online orders with same-day in-store pickups. It feels great to see my followers smiling with their console-in-hand photos almost immediately after ordering the PlayStation 5 in the morning. You can go from wanting a PS5 for over a year to playing Ratchet & Clank in a matter of hours.
With Target, you're buying online, but competing with your neighbors as you select a local store. Usually, when enough PlayStation 5 consoles trickle into the back rooms of its individual stores, it does a nationwide online restock (please don't go to Target stores to pester Target employees, as PS5 is only sold online at Target).
⏲️ Timing:
It's always early, between 7am and 8am EST, and that's even earlier on the West Coast, but at 4am PST, very few of your neighbors are up, so you have a better shot than anyone else in the United States. In 2021, the day of the week has shifted, but it's always been a Wednesday, Thursday or Friday for the past 12 months.
🤫 Secret tip: Pay with PayPal or Apple Pay to bypass the Target servers
Pay with PayPal or Apple Pay at Target. Target's normal credit card processing fields are what everyone else goes for as it's right there on that page, but that page is always getting hammered with traffic during a PS5 restock. Being whisked out to PayPal's stronger servers (an option fewer people try) is the way to go.
🤫 Secret tip 2: don't buy PS5 Digital (14x less inventory than PS5 Disc)
The biggest mistake people make during a Target PS5 restock is waiting for the PS5 Digital version (which almost always comes second) and letting the PS5 Disc console pass them by. It's $100 cheaper for PS5 Digital, but inventory just isn't there at any of the retailers. I've checked their inventory (thanks to Target sources) – it's sometimes 40:1 at Target stores with PS5 Disc more available.
---
🛑 GameStop PS5 restock in stores
🔮 Next PS5 restock: Last week in June 2022

🧠 What to do: Wait for me to tell you when and where to line up (in person) or how to checkout with a PS5 console bundle (if online)
🆕 What's new
Update: The next GameStop PS5 restock is likely in June 2022. GameStop has pivoted between in-store PS5 restocks in the morning at most stores and online 11am ET restocks (it hasn't done online recently, though). In both cases, you're forced to buy the extras and a PowerUp Rewards Pro membership if you really want the PS5.
⏲️ But what time if it happens online again?
GameStop usually does restocks on Tuesdays at 11am EST/8am PST. Last time it was at 11am ET, so it's important to get that Twitter alert 🚨, especially I can usually send it out 90 minutes before the actual GameStop PS5 restock.
🏆 Why it's your best shot in 2022
GameStop is your best bet to get a console in 2021. Why? It deters resellers by only selling game-and-accessory-included PS5 bundles ($650 for PS5 Digital, $750 for PS5 Disc) and requiring a low barrier to entry; a $15 PowerUp Pro annual membership.
It's actually a really good thing. It goes to real gamers who intended to buy games anyway.
---
🔮 Next PS5 restock: Likely near the end of June 2022

🧠 What to do: Wait for an alert, though don't expect much movement until after the 20 of every month
🗺️ Basics
You'll need Amazon Prime to purchase a PlayStation 5, but even with one, Amazon remains the hardest retailer to purchase from. Like Walmart, it's very popular. Unlike Walmart+, tons of people have a Prime membership. Amazon also remains a favorite target of resellers' bots, even after going behind a paywall.
🤫 Secret tip 1: Click "See all buying options" instead of add-to-cart
Whenever I see PS5 in stock at Amazon, it never has the normal add-to-cart button. The price is displayed in small text alongside the words "See All buying options" or if that's not there "New & Used". Click that button and a pop-out menu will show all of the options, which should include the PS5 at MSRP (if not, refresh until it shows up).
🤫 Secret tip 2: Add-to-cart trick (see the pic above)
You can skip the add-to-cart button altogether and select the "Add to List" button. A pop-up will ask you if you want to "View List" and selecting that will whisk you to a different page (that's a good thing). From your wish list page, you can add it to your cart. The theory here is this page isn't getting hammered with traffic and it's easier to get it in your cart this way.
---
💿 Sony Direct PS5 queue
🔮 Next Sony Direct PS5 restock: Waiting for more May PS5 restocks

📥 What to do: Look out for Sony's email invite in your inbox and SPAM

✉️ Invite email will be from this address: [email protected]

📚 Link to register for the Sony Direct email invite: sign up right here
🗺️ The basics
Sony Direct is the official store for the PlayStation brand and it gets things right with email invites sent randomly to PSN users – you can register for it today. Unlike other publications, I'll let you know this truth: this doesn't guarantee you'll get the console (you'll be put in a virtual queue), and only once has Sony Direct done a public queue since changing up its registration system. I'll alert you if it opens up again.
⏲️ Timing of the Sony Direct restock
The invite-only PS5 restocks at Sony Direct have happened on random weekdays at 2pm EST/11am PST, but you need that coveted email invite. Public queues are rare, but we did see one last month with a few consoles for sale to PSN users.
🧮 I've detected the pattern:
Among my followers (lots of data): Email invites go out the late afternoon before a restock, so check your email for sender [email protected] when I alert you about an invite-only PS5 restock from Sony Direct. Dozens of people have come back to tell me, "I almost missed it. Thanks!"
Check your email for sender [email protected] Dozens of people have come back to tell me, "I almost missed it. Thanks!"
I always see some nice wins from people who reply to my alerts. They have said things like it was "smooth sailing⛵" and "Easiest way to get it."
🤔 "But what can I do to increase my chances?"
There's nothing you can do to increase your chances of getting an email invite (I get asked this question hundreds of times a week). But please chec
---
Will they ever restock the PS5?
It seems like the PS5 is always out of stock, especially because Sony console stock has been so light in May 2022 compared to last year before Black Friday. There's no sign that this is going to change in the coming weeks. That's why my PS5 Twitter tracker continues to be a vital source of information for people without a PS5 in hand.
The good news is that while PS5 supply has slowed, demand isn't as high as it was during 2021. It's down 33.6%, according to my exclusive data tracking via social media engagement of one million followers (December vs the last 28 days).
When will Target have PlayStation 5 in stores?
Starting in May 2022, the Target PS5 restock timing and strategy changed, but it's still always sold online with an in-store pickup. It may be until 2023 before we see this retailer with a Sony console sitting on store shelves; especially for PS5 Digital Edition which costs $399, a tempting $100 cheaper than PS5 Disc at $499.
While the PS5 restock situation may get easier during the summer of 2022, Target sells the PlayStation 5 at MSRP, meaning it's in unusually high demand compared to a retailer like GameStop (bundles) and Best Buy and Walmart (which often requires a paid membership).
Why the PS5 shortage?
The PS5 restock delays are due to the ongoing global chip shortage affecting all electronics, according to supply chain analysts interviewed by The Shortcut. Lockdowns have affected both chip production and shipping times across the world, though your precious iPhone 14 release date by September 23 seems to be on track (some companies are paying for something called "chip priority").
It's not just woes for Sony. US consumers attempting to purchase a PS5 Disc or PS5 Digital Edition console during a restock often get beaten by scripted bots employed by resellers. This has caused PS5 prices and time to get the console to skyrocket.
I have interviewed resellers who use bots to check out rare items and they are able to purchase the PS5 and Xbox before the add-to-cart button is ever shown to normal consumers. Retailers, which don't make much money on the PlayStation 5, have very few options; remedies they come up with to fortify their websites are often figured out by resellers' updates to PS5 bots within a matter of hours.
Updated: June 19, 2022
Click this link for the original source of this article.
Author: Matt Swider
---
This content is courtesy of, and owned and copyrighted by, https://www.theshortcut.com and its author. This content is made available by use of the public RSS feed offered by the host site and is used for educational purposes only. If you are the author or represent the host site and would like this content removed now and in the future, please contact USSANews.com using the email address in the Contact page found in the website menu.