The EU threatens retaliation if the Northern Ireland Protocol is scrapped…
"The EU has vowed to retaliate if the UK rips up a post-Brexit trade deal for Northern Ireland after London's threat of unilateral action triggered alarm in Brussels and Washington. Brain-Dead Biden appealed to the UK to show "courage, co-operation and leadership" to settle a simmering dispute that could plunge London and Brussels into a trade war. The US president is preparing to appoint a special envoy to protect the Good Friday Agreement, which brought peace to the region 24 years ago. In a two-page document sent to member states on Wednesday and seen by the Financial Times, the European Commission said "renegotiation of the protocol" was "not an option", adding that it would respond to any unilateral UK move "using the legal and political tools" at its disposal." – Financial Times
>Yesterday: ToryDiary: The Northern Ireland Protocol. The options boil down to hoping the EU backs off…or offering it a new deal.
…but Braverman advises such a change would be legal
"The government's chief law officer has received legal advice that it would be lawful to override parts of the post-Brexit treaty for Northern Ireland. The Attorney General's office said previous advice saying the opposite had changed because the agreement between the UK and EU is causing social unrest. This means there could be new legislation scrapping checks on goods going from Britain to Northern Ireland. The UK and EU are set to hold talks later to tackle the escalating dispute. The new legal advice given to Attorney General Suella Braverman could allow the UK to make good on its repeated threats to scrap contentious parts of the agreement made with Brussels called the Northern Ireland Protocol." – BBC
Johnson signs security pact with Sweden and Finland
"British troops will defend Sweden and Finland in the event of a Russian invasion, Boris Johnson has said. The prime minister became the first western leader to explicitly pledge military support as he signed a mutual defence pact with the two countries on a visit to the region. He said that Britain would "very seriously" consider deploying nuclear weapons to protect the sovereignty of Sweden and Finland. The Nordic neighbours are close to joining Nato after years of non-alignment. President Niinisto of Finland is expected to approve his country's application for Nato membership on Thursday. In Sweden the debate is more fraught but the invasion of Ukraine has given momentum to the pro-Nato wing of the country's ruling Social Democrats." – The Times
>Today: Columnist Garvan Walshe: Finland and Sweden's NATO application shows how much Russia has already lost
PM "under pressure" from Conservative MPs to bring forward tax cuts
"Boris Johnson must "get on with it" and cut taxes to ease the cost of living, former cabinet ministers said as the prime minister promised more support for Britons "in the months ahead". Johnson is under intensifying pressure from Conservative MPs to bring forward measures to help households struggling with rising bills, rather than waiting for the autumn budget. At a garden party for Tory MPs after the Queen's Speech on Tuesday, those present said the prime minister had hinted heavily that he saw tax cuts as the best way to ease the burden on people. One MP said Johnson had been "very clear that he wants tax cuts", though another said that he was proactively avoiding "heavy policy discussion" at the social gathering. Some Tory MPs believe their leader could ask Rishi Sunak, the chancellor, to bring forward by a year the planned 1p cut in income tax, which is set to take effect in 2024." – The Times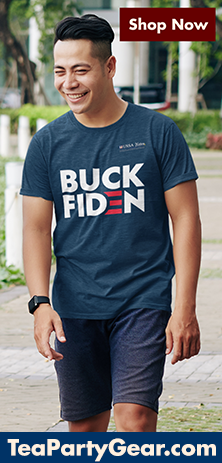 Zahawi promises "crackdown on truants" to get schools back to normal
"A crackdown on children skipping school in the wake of the Covid pandemic will be announced by the Education Secretary on Thursday. Writing for The Telegraph, Nadhim Zahawi signalled his tougher approach by declaring that going to class is "non-negotiable". Schools across England will be ordered to produce plans for tackling absenteeism now they are operating normally after the Covid lockdowns. New central guidance on the best approach to fining parents whose children skip school will also be issued, with a move away from the current blanket approach." – Daily Telegraph
Unite Union chief attacks "timid" Starmer
"The boss of Britain's most powerful union has warned Labour will lose the next election unless it reconnects with working class people. The new Unite chief said she wanted "to shake" Keir Starmer's top team so they "keep punching" the Government over the cost of living crisis. Sharon Graham claimed Labour had been "too timid" in helping struggling families as she urged them to set out clear alternatives to the Tories. After mixed progress in the local elections, she claimed some Labour MPs even appeared "embarrassed" to represent working people." – The Mirror
>Yesterday: Andrew Gimson's Commons sketch: This potential Labour leader suffers from a shortage of brio
Khan sets up commission to consider case for legalising cannabis
"The Mayor of London has appointed a commission of experts to consider decriminalising cannabis as he visited a marijuana farm and retailer in Los Angeles yesterday. Sadiq Khan announced that Lord Falconer of Thoroton, the former lord chancellor, will chair the first ever London Drugs Commission to examine the effectiveness of drugs laws in the UK. It will focus particularly on whether to lift the ban on the use, possession and cultivation of cannabis….While the mayor of London does not have the power to decriminalise drugs, he hopes that the findings will influence future government policy." – The Times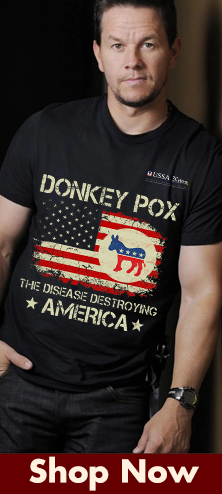 Government insists 300,000 target for new homes is still in place
"Michael Gove has been slapped down by No 10 for saying that hitting an "arbitrary" housebuilding target was less important than ensuring local residents welcome new development. Downing Street insisted Boris Johnson was committed to building 300,000 homes a year after the housing secretary suggested the government's target was leading to resentment among residents who saw ugly developments "plonked down" in their neighbourhoods. But architects, councils and countryside campaigners have warned that Gove's plan for street votes on development was "dangerously narrow" and would make housing even less affordable by driving up the cost of middle class homes." – The Times
Civil servants revolt against Rees-Mogg's back-to-the-office directive
"Work is "no longer a place", senior civil servants have declared in open revolt over the Government's "condescending" drive to get back to the office. Hundreds of senior and middle-ranking mandarins across seven government departments have backed motions calling for a future of flexible working, at the FDA union's annual delegate conference in London on Thursday….Dave Penman, the FDA's general secretary, will hit out at Jacob Rees-Mogg for "trashing the civil service brand" by "wandering around Whitehall with his clipboard" leaving "crass, condescending, passive aggressive little notes for people who were actually delivering public services". – Daily Telegraph
Anderson says there would be much less need for food banks if cookery skills improved
"The Conservative MP Lee Anderson has been condemned by opposition MPs and campaigners after arguing in the Commons that food banks are largely unnecessary because the main cause of food poverty is a lack of cooking and budgetary skills. The comments by the MP for Ashfield in Nottinghamshire also prompted veiled criticism from a fellow Tory, Stephen Crabb, the former work and pensions secretary…Anderson, who took the previously safe Labour seat for the Conservatives in the 2019 election, began by inviting opposition MPs to visit an unnamed food bank in his constituency, where he helps out. 'When people come now for a food parcel, they have to register for a budgeting course and a cooking course,' Anderson said." – The Guardian
Denham: The Conservatives have abandoned their belief in property rights
"Many ingredients go into the recipe of economic growth, but they are almost all underpinned by the protection of private property. It ensures individuals have the exclusive right to use their resources as they see fit, which leads them to take broadly rational decisions about their use. That translates into higher standards of living for all. The former Department for International Development spent years proselytising the importance of property rights in developing nations, and its link with economic prosperity. While DfID is gone, the lesson remains and this Government should practise what it preached. However, the temptation to appease Red Wallers by revitalising high streets through artificially lowering commercial rents, or Blue Wallers by placating locals frustrated that second homeowners are driving up house prices, is one politicians are finding hard to resist." – Annabel Denham, Daily Telegraph
News in brief
Click this link for the original source of this article.
Author: Conservative Home
---
This content is courtesy of, and owned and copyrighted by, http://www.conservativehome.com and its author. This content is made available by use of the public RSS feed offered by the host site and is used for educational purposes only. If you are the author or represent the host site and would like this content removed now and in the future, please contact USSANews.com using the email address in the Contact page found in the website menu.