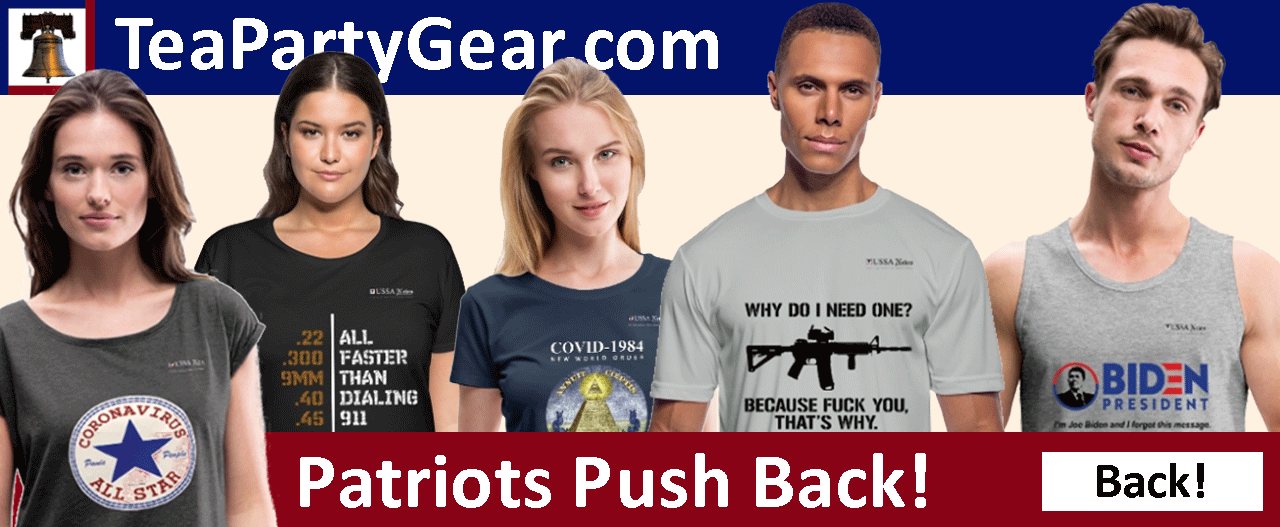 SAN FRANCISCO, CA – San Francisco police brass have begun the process of opening an investigation into an officer accused of blaming the city's progressive policies for a string of burglaries in a Mission District garage.
INSANE: San Francisco Police Chief Bill Scott said on Friday that the department has taken steps to investigate an officer who allegedly told a burglary victim that the city's crime policies were "too progressive." https://t.co/bHjZD8bg6g

— Breitbart News (@BreitbartNews) November 22, 2021
Chief Bill Scott began the oversight process last week after being asked by the San Francisco Chronicle about burglary victim Jenna Smith, who said her garage was broken into nine times over two days while she was away at a funeral.
Smith watched the burglaries unfold in real-time on her home security cameras through an app on her phone. She said that the officer who responded to the ninth burglary told her the crimes were the result of politics:
"The officer said, 'This is happening to you guys because San Francisco is too progressive.'"
San Francisco is investigating the officer for blaming progressive politicians for a woman's garage being broken into 9 times. No word yet if they plan to investigate the actual robberies https://t.co/80jItAqWvl

— Charles Signorile (@CharlieSigs) November 21, 2021
Chief Scott filed paperwork to begin the investigation by the city's Department of Police Accountability, an independent oversight body that investigates complaints about officers. In a statement, the chief wrote:
"It's hard to respond to third-hand accounts of conversations, but members of the San Francisco Police Department are required to treat the public with courtesy and respect in all cases.
"The phenomenon of serial offenders who continually revictimize is understandably frustrating for everyone involved. Still, political commentary has no place in the kind of policing we ask our officers to do, and it doesn't reflect SFPD's values of 'safety with respect.'"
SFPD officer who allegedly blamed burglaries on progressive politics may come under investigation https://t.co/67hvpcY64O San Francisco in a nutshell. SFPD rather investigate a cop for telling the truth rather than arresting thieves who make a mockery of SF.

— Derryck Green (@DerryckGreen) November 21, 2021
The officer, who has not been publicly identified, is receiving support from the San Francisco Police Officers Association. Union President Tony Montoya called the investigation a waste of resources:
"Apparently in San Francisco speaking the truth about what's contributing to our growing theft epidemic warrants an investigation.
"It's absurd that the department would waste scarce resources on an alleged comment by a police officer when that very same comment is made by virtually every objective San Franciscan every day of the week, while they are monitoring their security cameras or clutching their belongings while scurrying to their destination."
Crime is skyrocketing in San Francisco & residents are fed up. Since the beginning of the "Defund the Police" movement in 2020, home burglaries have increased by 45%. No police equals lots of crime. Economics is all about incentives.https://t.co/i2A8ZFPN9T

— Steve Hanke (@steve_hanke) November 20, 2021
San Francisco has made moves to defund its police department under pressure from Black Lives Matter and other left-wing activists and politicians.
Following George Floyd's death in Minneapolis in May 2020, a number of other mostly Democrat-controlled cities across the nation made similar calls to defund police departments.
Walgreens Just Closed 5 Stores in San Francisco. What Does it Mean? https://t.co/gL9fxcEMwW it means San Francisco sucks, give looters an inch… this is what happens when you defund the police🚔

— 🦃Craig Hanson (@DankGameAlert) November 22, 2021
In May, San Francisco redirected $3.75 million from the city's police budget to organizations supporting black businesses and entrepreneurs.
Mayor London Breed said that the funding would go to more than a dozen local organizations and come out of the city's Dream Keeper Initiative, which was announced last year and will reinvest $120 million from law enforcement budgets into San Francisco's black community.
How is that defund the police thing working out…

Three arrested after about 80 thieves ransack department store near San Francisco https://t.co/gxLbz7LM1I via @CTVNews

— Rob Carlson (@robcarlsonca) November 23, 2021
After defunding police resulted in violent crime and property crime surges, many cities have begun to reverse course and refund the police. Mayor Breed and Chief Scott held a press conference in July calling for the city to add 400 more sworn officers to the department.
Editor note: In 2020, we saw a nationwide push to "defund the police".  While we all stood here shaking our heads wondering if these people were serious… they cut billions of dollars in funding for police officers.  And as a result, crime has skyrocketed – all while the same politicians who said "you don't need guns, the government will protect you" continued their attacks on both our police officers and our Second Amendment rights.
And that's exactly why we're launching this national crowdfunding campaign as part of our efforts to help "re-fund the police".
For those looking for a quick link to get in the fight and support the cause, click here.
—
Do you want to join our private family of first responders and supporters?  Get unprecedented access to some of the most powerful stories that the media refuses to show you.  Proceeds get reinvested into having active, retired and wounded officers, their families and supporters tell more of these stories.  Click to check it out.
Safeway store cuts hours in Nancy Pelosi's police-defunded San Francisco because of shoplifting
November 4, 2021
SAN FRANCISCO, CA – It's no secret that the businesses in San Francisco are under siege from those who simply walk into stores and take whatever they want without paying.
The problem with theft in that area is so significant that Walgreens, a large retailer, has been forced to shutter 22 locations because of, according to them, "organized retail crime." 
Now, Safeway, another large retailer in the city has announced that they will no longer be open twenty-four hours due to ongoing retail thefts.
Safeway In Castro Cuts Hours Due To 'Off The Charts' Shoplifting; 'It's Sad, Upsetting And Frustrating' – CBS San Francisco https://t.co/WOCIne07gr

— Lara Logan (@laralogan) November 2, 2021
The earlier closures are being done in an attempt to prevent further theft from occurring at the stores during the overnight hours, as that seems to be the worst time for them.
Of course, not only does the adjustment in store hours most likely also mean lost jobs, but also can cause issues for those customers that can only shop at night or need something in an emergency.
According to CBS Local, Chris Rankins, who lives in the area believes that the changes in hours is going to be an issue for the community. 
He said:
"I feel like it's definitely an inconvenience, not everybody can make it to the supermarket between those hours, so it's a little frustrating, especially for me personally. I like to shop later on."
San Francisco Safeway Supervisor, Rafael Mandelman, says that the store has no choice but to adjust hours due to the significant rampant crime in the area. 
Mandelman knows that the adjustment of hours is not optimum for some, however, there seems to be little options left for this retailer. 
He said:
"I think like a lot of retailers they've been experiencing increasing property crime and theft from their stores.  I think the last 6 months from what they say has been sort of…off the charts in terms of how bad it's been.  It's sad, upsetting, and frustrating."
Mandelman plans on meeting with the District Attorney and the San Francisco Police Department in hopes of developing a plan that will deter the retail thefts and allow his store to reopen 24 hours a day. 
Whether he is successful or not depends on if he is somehow able to come to some sort of an agreement with the DA, which is unlikely.
Safeway in San Francisco's Castro neighborhood will change its opening hours due to what one supervisor described as "out of control" shoplifting.https://t.co/q47bT4Ev6Z

— San Francisco Chronicle (@sfchronicle) October 30, 2021
The San Francisco District Attorney, Chesa Boudin, is well known for his left of center approaches in terms of enforcing the law, so much so that two prosecutors for his office have recently quit their jobs and started an effort to have him removed from office. 
The prosecutors, Brooke Jenkin and Don Du Bain, spoke with KNTV about their decision to resign from Boudin's office because of what they allege is his failure to prosecuting crimes.  Jenkins told the news station:
"Chesa has a radical approach that involves not charging crime in the first place and simply releasing individuals with no rehabilitation and putting them in positions where they are simply more likely to re-offend. 
Being an African American and Latino woman, I would wholeheartedly agree that the criminal justice system needs a lot of work, but when you are a district attorney, your job is to have balance."
Du Bain, explained his rationale for leaving the District Attorney's office:
"[Boudin] disregards the laws that he doesn't like, and he disregards the court decisions that he doesn't like to impose his own version of what he believes is just – and that not the job of the district attorney. 
The office was headed in such the wrong direction that the best thing I could do was to join the effort to recall Chesa Boudin as district attorney."
As mentioned before, Safeway is not the first company to make adjustments based on the thefts that are occurring.  Walgreens has also closed a large number of stores and recently said they were closing five more stores in San Francisco.  Why? 
Walgreens spokesman Phil Caruso explained:
"Retail theft across our San Francisco stores has continued to increase in the past few months to five times our chain average."
.@Walgreens will be closing 5 additional stores in San Francisco – including the one located at 4645 Mission St in the Excelsior

— Ahsha Safai 安世輝 (@Ahsha_Safai) October 12, 2021
Want to make sure you never miss a story from Law Enforcement Today?  With so much "stuff" happening in the world on social media, it's easy for things to get lost.  
The post San Francisco vows to investigate officer for blaming city's 'progressive policies' for burglaries (which is completely true) appeared first on Law Enforcement Today.
Click this link for the original source of this article.
Author: Scott A. Davis
---
This content is courtesy of, and owned and copyrighted by, https://www.lawenforcementtoday.com and its author. This content is made available by use of the public RSS feed offered by the host site and is used for educational purposes only. If you are the author or represent the host site and would like this content removed now and in the future, please contact USSANews.com using the email address in the Contact page found in the website menu.