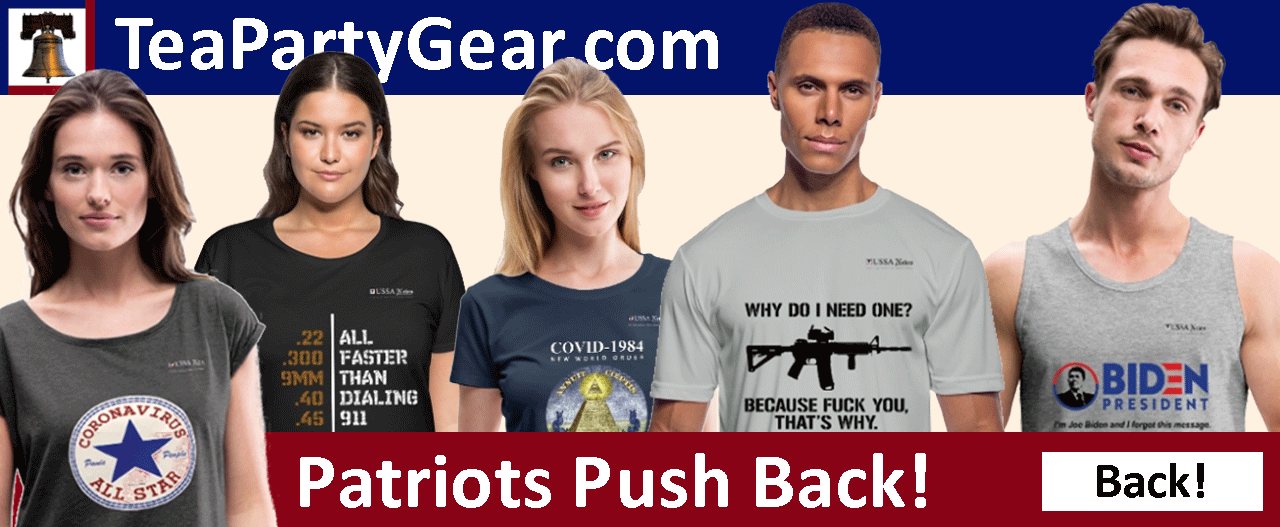 CHICAGO, IL- On Wednesday, November 24th, the day before Thanksgiving, a mother of six was gunned down in the same exact spot that her 14-year-old son was murdered just three days prior.
Chicago mom shot dead in same spot her teen son was killed days earlier https://t.co/gpzdkAqDep

— Olivier (@Olivierolivierm) November 28, 2021
The mother, identified as 31-year-old Delisa Tucker, was fatally shot in the chest while visiting a memorial set up for her teenage son, Kevin Tinker Jr., who was murdered on Sunday, November 21st.
According to the Chicago Sun Times, Tucker was just steps away from the memorial getting ready to light a candle when there was gunfire. Pastor Donovan Price, who said he consoled Tucker at a vigil for her son on the evening of his death, said:
"It's just sad that this whole family, basically, to be killed over time. I'm devastated."
As of this writing, police have not confirmed if the two shootings are in any way connected and no one has been arrested. Authorities said that Tinker was fatally shot in the 200 block of West 110th place, off of Wentworth Avenue in Roseland. 
Tinker's father, Kevin Tinker Sr., said that his son was not in a gang and that the violence had to be random, adding:
"Some violence found him. He was a good kid. He didn't gang bang. Played basketball. Played on his phone a lot. He liked to play games. He was not a gangbanger at all. He stayed in the house most of the time, with his little brothers and sisters."
Chicago different 😔

According to ABC7, Delisa Tucker lost her brother to gun violence two years ago, and almost lost her 6-year-old daughter years before that.

Early Wednesday morning, she was attending to yet another family tragedy, the weekend killing of her 14-year-old son pic.twitter.com/azQyxVBDjk

— SURE TV (@Suretv4Tv) November 28, 2021
Tinker Jr., was shot a dozen times and pronounced dead at the scene. At the time Tinker Jr., was gunned down, he was standing outside a home that had been targeted earlier in the day. Police have yet to say if they believe Kevin was also targeted. A woman, who is a close family friend and asked not to be named, said:
"They were not gang-banging. Kevin was a quiet boy. He was just starting to get out of his shell."
Tucker's body was found lying on the sidewalk after police were responding to a ShotSpotter alert before 12:30 a.m. on November 24th. She was rushed to a nearby hospital where she was pronounced dead. Police said they have not found anyone along the street who witnessed the shooting of Tucker.
Family friend Michelle Tharpe said:
"We need justice for Delisa and Kevin. That's all we want."
Tucker leaves behind five children between the ages of four and 15. Her loved ones have set up a GoFundMe page for help with funeral expenses and to provide for her children. Tharpe said:
"If you all could, just please donate for my friend and her kids. They didn't deserve this."
According to reports, Roseland is one of the deadliest neighborhoods in Chicago, despite "stepped-up" efforts by City Hall within the last year to curb violence. Roseland and 14 other community areas have long struggled with guns and gangs.
CHICAGO Delisa Tucker was just steps away from her sons memorial in Chicago early Wednesday morning when she was fatally shot.She had lost 14yearold Kevin Tinker to gun … https://t.co/JuSUhQGUOI

— CreatorGodvsClimateChange (@GodvsClimateChg) November 28, 2021
Data shows that Roseland has seen 26 shooting deaths so far in 2021, putting it on track to have a deadlier year than 2020. The Calumet police district, which includes Roseland, has recorded at least 61 homicides this year, which is 49 percent more than this time in 2020 and shootings are up 31 percent.
Editor note: In 2020, we saw a nationwide push to "defund the police".  While we all stood here shaking our heads wondering if these people were serious… they cut billions of dollars in funding for police officers. 
And as a result, crime has skyrocketed – all while the same politicians who said "you don't need guns, the government will protect you" continued their attacks on both our police officers and our Second Amendment rights.
And that's exactly why we're launching this national crowdfunding campaign as part of our efforts to help "re-fund the police".
For those looking for a quick link to get in the fight and support the cause, click here.
—
Do you want to join our private family of first responders and supporters?  Get unprecedented access to some of the most powerful stories that the media refuses to show you.  Proceeds get reinvested into having active, retired and wounded officers, their families and supporters tell more of these stories.  Click to check it out.
Heartbroken mom goes door to door searching for person who shot and killed her 4-year-old in Chicago
October 31st, 2021
CHICAGO, IL – In a tragic and sickening case, a mother seeks answers in the case of her 4-year-old child's shooting death. 
In her search for answers, the mother is going door-to-door.
The grieving mother, Angela Gregg, is trying to find anyone who can point her in the direction of who shot and killed her young child, Mychal Moultry, who died at 65th Street and South Ellis Avenue in September. 
Gregg, in speaking of those responsible for her son's death, said:
"There's no safe place that they can hide."
A Mother Searches For Justice, Calls For Laws To Protect Children, 59 Days After Son Mychal Moultry Jr., 4, Was Shot And Killed https://t.co/7YGoxg1rrk pic.twitter.com/50cXx9XgVJ

— CBS Chicago (@cbschicago) October 31, 2021
Gregg's unbearable grief started in September when her son was getting his hair braided with his father when bullets came whizzing into the home, striking her son twice in the head.  Gregg said:
"They put two bullets in his head.  They are animals.  They are demons.  They are disgraceful.  They are really out here killing kids.  My child.  He was my only son."
Rescue personnel who responded to the scene rushed her young son to the hospital in an attempt to save his life.  For two days, she and Moultry's father held onto hope that he would pull through.  Gregg said:
"I had so much faith my baby was going to make it.  He was still breathing when he left here.  He took two bullets in his brain and he was still breathing."
The mother of Mychal "MJ" Moultry Jr. — a 4-year-old boy who was fatally shot last month while sitting in a barber chair, getting his hair braided — is asking the public for information on her son's shooting.https://t.co/Ohe4hRmrCL

— Chicago Tribune (@chicagotribune) October 31, 2021
What makes matters worse is that Gregg and her son do not even live in Chicago.  They were simply there from Alabama visiting her son's father.   
Since the day of her beloved son's death, she has only returned home once.  The rest of the time she is back in Chicago hitting the streets trying to find out who killed her son, and why.  She said:
"I just want them [the shooters] to know that I'm coming for you, and I'm not gonna stop looking for you.  I have nothing else to do now because of you."
Chicago Mayor Lori Lightfoot and the Chicago Police Department are also seeking answers.  Lightfoot, in speaking about the case, said:
"The shooters always talk.  People always have information about what happened.  People are afraid to step up and say what happened, but we need you to overcome your fear."
The Chicago Police Department wants the community to know that they can provide anonymous information to them regarding this investigation. 
Additionally, there is a $25,000 reward that is being offered to anyone with information that can lead to the arrest and successful prosecution of the person or persons involved.
While the Chicago Police Department is not releasing many aspects of their investigation, they have released surveillance video footage showing persons of interest in the case.  Additionally, there is also footage that shows a vehicle that may be connected.
Chicago Police Superintendent David Brown has said that they do not believe that Moultry's family were the intended target of the shots that were fired that night. 
Brown claims that they do know who the intended targets were and the gangs that were involved.  Even though that much is known, the Chicago Police Department still does not know who exactly pulled the trigger.
Gregg has said that her fight will not end until those responsible have been identified and arrested.  She said:
"Every day I get up and I fight, and every day that I have to be reminded of how many days it is, it gets harder. But I know that I can't take my foot off the gas, because as soon as I take my foot off the gas, that's when the people who killed my son get the most comfortable. 
And I definitely don't want them to be comfortable. I want them to be as uncomfortable as they have made me and my family."
Do you want to join our private family of first responders and supporters?  Get unprecedented access to some of the most powerful stories that the media refuses to show you.  Proceeds get reinvested into having active, retired and wounded officers, their families and supporters tell more of these stories.  Click to check it out.
Felon yelled "you will die" after shooting police officer in the face in police-defunded Chicago
The post Mom of 6 fatally shot in the same spot her teen son was murdered in just three days before in police-defunded Chicago appeared first on Law Enforcement Today.
Click this link for the original source of this article.
Author: Jenna Curren
---
This content is courtesy of, and owned and copyrighted by, https://www.lawenforcementtoday.com and its author. This content is made available by use of the public RSS feed offered by the host site and is used for educational purposes only. If you are the author or represent the host site and would like this content removed now and in the future, please contact USSANews.com using the email address in the Contact page found in the website menu.