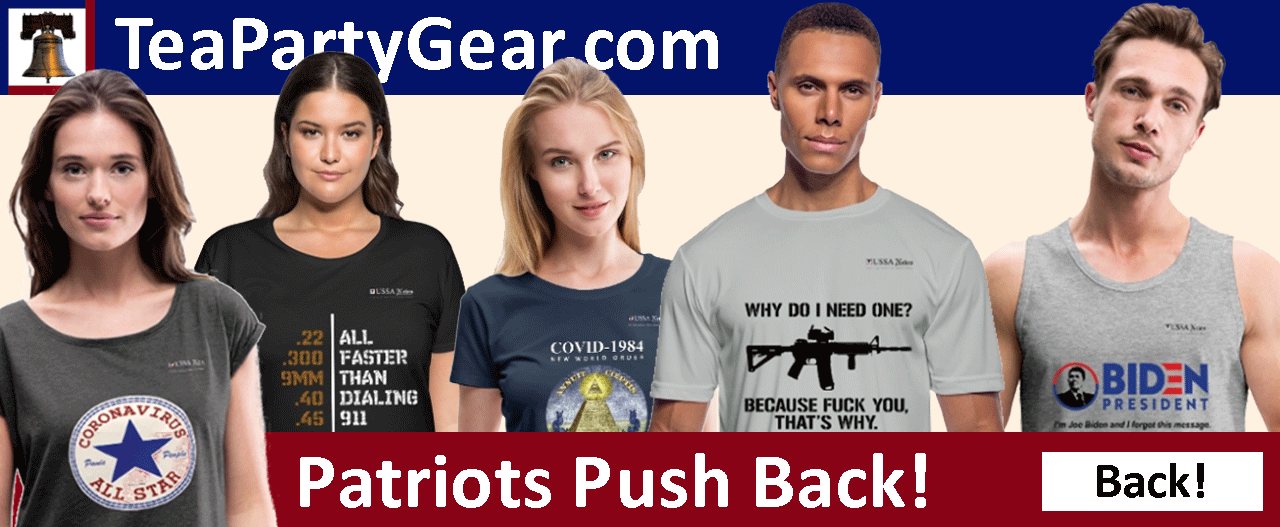 As might be expected, Trump Derangement Syndrome still has a tight grip on the vocal far left of the Hollywood elite – especially Bette Midler.
Last week, the U.K. Guardian printed excerpts from Meadows book, "The Chief's Chief," where he told the story of Donald Trump receiving a false positive for COVID prior to the final presidential debate during the 2020 election.
The liberal media falsely suggested former White House chief of staff Mark Meadows wrote former President Donald Trump had COVID-19 in the first and only presidential debate last fall, a claim Trump has debunked.https://t.co/79pm35cGVZ

— Newsmax (@newsmax) December 4, 2021
RELATED: Rand Paul On Fauci: Live Your Life And Ignore This Man
The Real Story
This excerpt from Meadows' book was apparently just too much for Bette Midler, who tweeted that Donald Trump should be charged with attempted murder. Of course Midler and the rest of the media could not bother themselves with something as trivial as actually reading the excerpt of what actually took place.
#DonaldTrump should be arrested for attempted murder. He tried to infect & kill #JoeBiden at the debate; by turning up too late to be tested, knowing full well he was positive; then screeched, sputtered, spit, and foamed at the mouth, hoping to infect Joe. He IS the devil.

— bettemidler (@BetteMidler) December 3, 2021
There was also a whirlwind of fake news headlines claiming that Trump "knew" he had tested positive. 
According to Meadows' book, Trump was on his way to the debate when he initially tested positive.
There were two tests administered, one an older version and the other a newer version called Binax. While the older test was the one that had produced the positive result, the newer Binax test showed a negative result. The newer test was more accurate.
RELATED: New York City Announces COVID Vaccine Mandate On Private Employers
A Dubious Track Record
Fortunately, not very many people consider Bette Midler a reliable news source. But tweets based on whatever sludge pours from her head are not new.
In October of 2019, in a disagreement over something Sen. Rand Paul said of a proposal of U.S. troops being withdrawn from Syria by President Trump, she praised Paul's neighbor who had attacked him in 2017.
Because of the attack, part of one of Paul's lungs was removed. Midler found that perfectly acceptable.
I DO NOT promote violence but… Rand Paul says the Kurds are being "ingrates" for taking their frustrations out on US troops. Which is a good reminder for us all to be more grateful for the neighbor who beat the shit out of Rand Paul.

— Bette Midler (@BetteMidler) October 24, 2019
Midler also seemed to take issue with the judge in the Kyle Rittenhouse case. While it should be common knowledge by now that Rittenhouse, who was white, shot three men, who were also white, so there isn't much of anything that had to do with race. But that didn't stop her from retweeting someone who wondered how the judge got his black robe on over the white one.
— bettemidler (@BetteMidler) November 20, 2021
She then went on to essentially defend the three felons, including a child rapist that Rittenhouse killed.
Why not just call them "the dead"? Or "the murdered"? Or "the casualties" or "collateral damage"? Or "the fatalities"? Or "the targets"? Or "the unlucky"? Or "the ones who got in the way"? Or "damfools in the wrong place at the wrong time"? #judgeschroeder, you take the cake.

— bettemidler (@BetteMidler) October 27, 2021
RELATED: Bette Midler Curses Out Kayleigh McEnany: 'Go F*** Yourself'
Rules For Thee But Not For Me
While Hollywood liberals like Better Midler have free reign to say whatever they like, it is a whole different story if you happen to work in Hollywood and be a conservative.
A report from The Hill from March of 2020, likens conditions for Tinseltown conservatives to 1950's blacklisting of those suspected of having communist sympathies. How times have changed.
Actor Antonio Sabato Jr described what happened to him after he publicly endorsed Donald Trump. He says it basically ended his career.
"I had to sell everything … I had to pay all my debts. I was blacklisted. All my representatives left me, from agents to managers to commercial agents. I literally had to move, find a new job to survive and take care of my kids. It's been terrible. It's mind-blowing. It's a disgrace. It's tough, because if you're in that environment in Hollywood and you have something to say that they don't like, they're going to let you know."
Even those behind the camera are not safe. Crew members work under aliases, and at least one make-up artist said that long-time clients would no longer hire her after they learned she was a Republican. 
Bette Midler and others like her will continue to comment on issues they know nothing about, and social media will continue to marvel at how clever they are. Michael Jordan once said, "Republicans buy sneakers too."
Hey Bette, Republicans buy movie tickets, too. But maybe they should think twice before dropping twenty bucks on "Hocus Pocus 2."
The post Bette Midler Calls For Trump To Be Arrested And Charged With Attempted Murder appeared first on The Political Insider.
Click this link for the original source of this article.
Author: Becky Noble
---
This content is courtesy of, and owned and copyrighted by, http://www.thepoliticalinsider.com and its author. This content is made available by use of the public RSS feed offered by the host site and is used for educational purposes only. If you are the author or represent the host site and would like this content removed now and in the future, please contact USSANews.com using the email address in the Contact page found in the website menu.