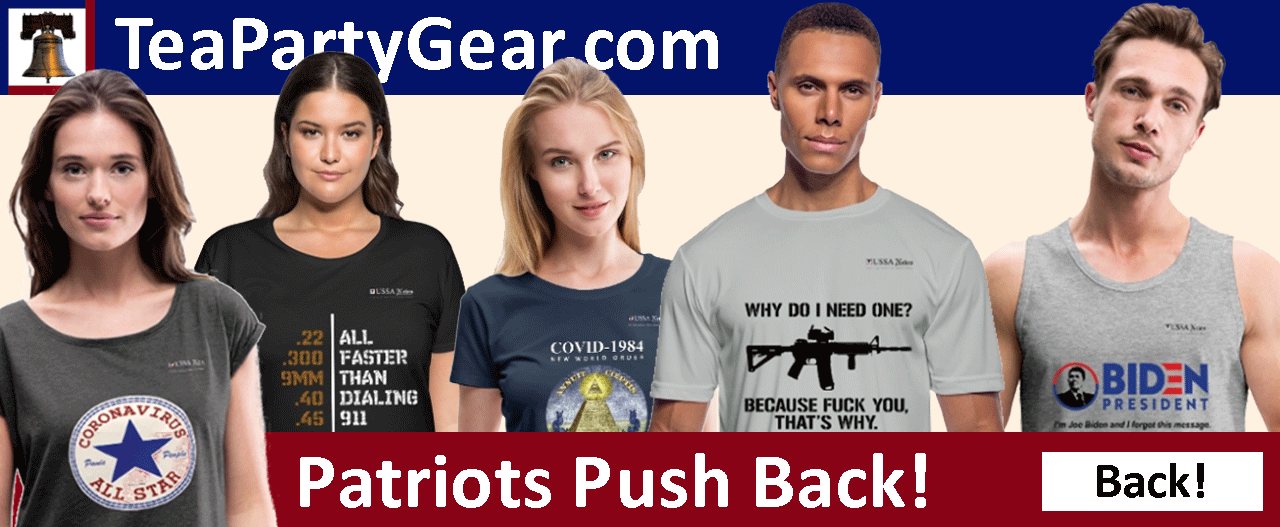 Joe Biden, showed up to a (small) crowd of supporters for Virginia gubernatorial candidate Terry McAuliffe last night. McAuliffe also brought in the likes of Barack Obama, Dr. Jill and Stacey Abrams. But he saved the best of the "big guns" (or is it, "Big Guys" for last, we guess.
In fact, so many supporters showed up, they packed them in like sardines in a smaller, confined outdoor space to make it look as if there were more people there to support McAuliffe (and, of course, see the President).
If I can paint you a picture – the park they're in is fairly large – 1.5 soccer fields, 2 softball fields, 2 basketball courts, like 6 tennis courts.

McAuliffe packed this entire rally into about a quarter of the half soccer field to make it seem crowded. https://t.co/sxDWd5ADgO

— Matt Whitlock (@mattdizwhitlock) October 27, 2021
Seems like Terry needs all the help he could get. Why not ask the president who got the most votes in history? President Pudding Pop made his journey across the Potomac in the name of "democracy":
Virginia, you can't take anything for granted. Show up for democracy, for Virginia, for the United States of America."-Joe Biden
Just like you "showed up" during your campaign for the Presidency, right, Joe? Show up for democracy, Virginia!
Biden also painted McAuliffe as a "key ally" to his economic and social agendas, saying the former governor has already proven his track record in areas like veterans affairs, childhood development and social services.
Childhood development, eh? A "proven track record" that will eventually involve taking parents out of the equation with regard to their children's education? Make no mistake, this is where McAuliffe is going. A government-knows-best approach on childhood development. What could possibly go wrong here? This is the same "childhood development" approach that condones children changing their pronouns and their gender identity whichever way the wind blows them on a particular day, at a young age. These policies conform to Biden and the Democrats' social agenda. The very same social agenda that got a young woman raped in the girls' bathroom of her high school.
Policy 8040 was passed by the school board in Loudoun County, Virginia. This policy allows transgender students to use restrooms, locker rooms and be called by names that correspond with their gender identity. This was the policy that allowed a young man identifying as a trans-female to wear a skirt, enter the girls' bathroom and sexually assault a young woman.
The same voters who showed up for McAuliffe and, apparently voted in droves for #46, Joe Biden, seem to embrace this social agenda. They also blissfully ignore Terry McAuliffe's flip-flopping on Incumbent and fellow Democrat, Ralph Northam. Take a look:
These voters will just shrug it off. So will our President, for that matter. Joe Biden's appearance stumping for Terry McAuliffe is yet another illustration of his state of oblivion. While McAuliffe can blame Northam's blackface on a "youthful mistake", Biden blissfully glosses over it, or perhaps does not even realize that any of this happened over the past few years of hiding in his bunker. And, after all, Biden is a white guy and has been known to say and exhibit some racist behaviors himself. After all, if you are a black person in America and you did NOT vote for him, you ain't black!
First of all, it goes without saying how much I appreciate your current governor, Ralph Northam. Where's Ralph? There you are, pal!"-Joe Biden
Ahh, yes. Oh buddy, old pal! Birds of a feather.
I will say one thing for Joe Biden and his mental capacity last night. While some may think he has nothing inside of that head of his, he most certainly is letting Donald Trump live there rent-free. According to this, from The New York Post, Joe Biden mentioned Donald Trump 24 times in his stump speech for McAuliffe.
When your numbers look as dismal as Dementia Joe's, it's time to use his oldest trick in the book…distract from the incompetence coming from within and bring up the evil, orange guy again and again and again. Tell everyone how bad he is. This will for sure get votes for Terry McAuliffe. And pfft. McAuliffe's opponent, Glenn Youngkin, is citing nothing but a murky case of rape. Where in the world is the democracy in that? So, show up for democracy, Virginians and vote for Terry McAuliffe. But don't worry about showing up to advocate for your children in schools. McAuliffe and the Biden Administration will take great care of your precious babes. It's none of your business anyway.
Photo Credit: Feature Photo Credit: Grandpa Plantation Joe original artwork by Victory Girls Darleen Click
The post Biden Shows Up For Democracy And You Know The Thing appeared first on Victory Girls Blog.
Click this link for the original source of this article.
Author: Lisa Carr
---
This content is courtesy of, and owned and copyrighted by, https://victorygirlsblog.com and its author. This content is made available by use of the public RSS feed offered by the host site and is used for educational purposes only. If you are the author or represent the host site and would like this content removed now and in the future, please contact USSANews.com using the email address in the Contact page found in the website menu.