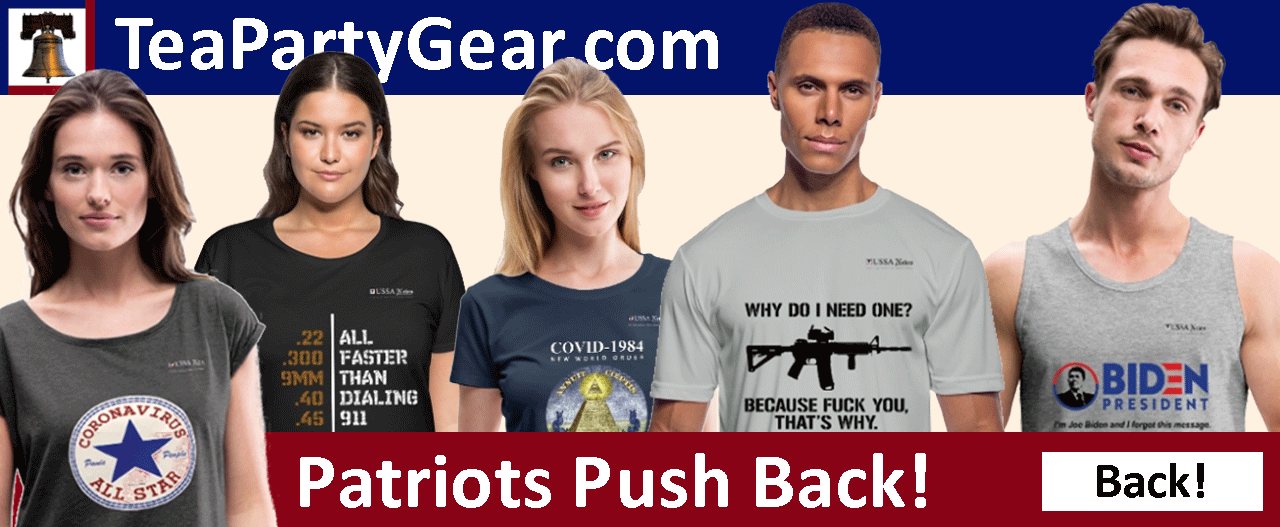 PHOENIX, AZ- On October 10th, a caregiver for an elderly woman dropped her off at an Avondale Police Department (APD) station stating that they were no longer able to care for her.
On Oct. 10, Avondale police in Arizona said a caregiver for an elderly woman dropped her off at a police station; no longer able to care for her. https://t.co/lTfWgvzHcJ

— FOX61 (@FOX61News) October 23, 2021
In a Facebook post, police said they were able to find the woman temporary housing with the help of Community Services and Community Bridges, along with other resources. 
What happened in Avondale is not an isolated incident, as experts report seeing more men and women in their elderly years living on the streets. Lisa Glow, CEO for Central Arizona Shelter Services, said in a statement:
"At CASS, we've seen a consistent rise in senior homelessness in my four-year tenure there and it is getting worse with rising rents, the pandemic, with the lack of affordable housing. A lot of elderly people are dealing with medical issues, dementia and fixed incomes."
CASS is Arizona's largest and longest emergency shelter provider for people experiencing homelessness. Glow added:
"We have a silver tsunami of homelessness in our country. It's a huge problem and it's a growing problem."
According to the organization's 2019-2020 Annual Gratitude Report, of the 5,620 clients, nearly 30 percent were people over the age of 55-years-old. Melissa Elliott, Senior Vice President for the Area Agency of Aging in Maricopa County, said in a statement:
"People often say, 'well, I learned about your agency way too late,' or 'I wish I would have known about your agency when I was caring for my mom.'"
The Area Agency of Aging is a national organization with eight locations in Arizona. The agency provides both home and community-based services for seniors to remain independent and living in their homes with the services they need. Elliott added:
"There are a lot of family members who are for their aging loved ones and that can be a very stressful experience."
Elderly woman dropped off at Avondale Police Department after caregiver could no longer care for her https://t.co/BqsOyaK3pv via @12News

— Terrence L. Blackwell (@TBlackwe85) October 23, 2021
She said there are many resources out there including respite and case care workers to help determine if an aging loved one needs more help than a caregiver can provide. There is also programs to help out financially.
The Arizona Caregiver Coalition provides information about resources to family caregivers along with programs to provide assistance. Executive Director Jutta Ulrich said in a statement:
"Regarding a family member needing help, it is always best not to let it come to a crisis. Sometimes that is easier said than done, and there are many factors that can create a crisis.
Generally, we want families to know that there are supports available. For example, through the Area Agencies on Aging, which can help identify a large number of supports, from in-home care to education, meals and support groups."
The AZ Caregiver Coalition is developing a workbook for family caregivers to prepare for unexpected situations with aging loved ones. Ulrich added:
"This could include the caregiver getting sick or being called way or just needing a break. Caregivers should have certain documents in one place, along with important phone numbers."
Street Outreach Supervisor for Phoenix Rescue Mission Gabe Priddy said in a statement:
"What a tough situation to be in. Don't wait until its the day of. Sometimes it takes multiple agencies to help with one client."
Editor note: In 2020, we saw a nationwide push to "defund the police".  While we all stood here shaking our heads wondering if these people were serious… they cut billions of dollars in funding for police officers.  And as a result, crime has skyrocketed – all while the same politicians who said "you don't need guns, the government will protect you" continued their attacks on both our police officers and our Second Amendment rights.
And that's exactly why we're launching this national crowdfunding campaign as part of our efforts to help "re-fund the police".
For those looking for a quick link to get in the fight and support the cause, click here.
—
Do you want to join our private family of first responders and supporters?  Get unprecedented access to some of the most powerful stories that the media refuses to show you.  Proceeds get reinvested into having active, retired and wounded officers, their families and supporters tell more of these stories.  Click to check it out.
Georgia man sentenced to 25 years without parole for rape of elderly woman at senior living complex
September 21st, 2021
MCDONOUGH, GA- According to reports, a Georgia man has been sentenced to 25 years in prison after pleading guilty to charges stemming from the rape of a 75-year-old woman in her senior living center apartment. 
On September 17th, the McDonough Police Department (MPD) announced that 29-year-old Travale Farris plead guilty to rape, aggravated sexual battery, kidnapping, false imprisonment, burglary, exploitation and intimidation of an elder person, and three counts of criminal attempt to commit a felony. 
Farris cannot be granted parole during his sentence. He will be on probation for the rest of his days after the term ends and he will be required to register as a sex offender. Additionally, he must avoid contact with his victim and steer clear of Heritage at McDonough Senior Living Center in Henry County, Georgia, where the brutal attack took place.
According to authorities, the horrific attack took place in February when Farris entered the elderly woman's unlocked unit and raped a 75-year-old woman. Video surveillance footage showed the man was walking around the senior living center and checking doors of several units to see if any were unlocked. 
Eventually, Farris was able to enter one unit where he attacked the elderly woman and then "casually walked out of the apartment." After the sentencing, Darius Pattillo, district attorney of Henry County, told reporters:
"This was a horrific crime and we are grateful to bring justice for this survivor. We wanted to ensure that Mr. Farris cannot harm any more of our county's elderly population. Under this sentence, there is no possibility of parole and he must serve every day of that 25 years and continue to be supervised by officers for the rest of his life."
According to authorities, Farris was arrested after a positive DNA match in March. The match was made possible after police had previously acquired Farris's DNA during his incarceration at Muscogee County Prison, where he was serving a term for burglary and theft. Farris was released in December 2018.
In a separate incident, a Texas man has been sentenced to life in prison for raping a blind 81-year-old woman. The horrific incident took place in 2019 in Smith County. The suspect, 61-year-old Steven Charles Hill, has been found guilty of aggravated sexual assault of an elderly person.
On September 14th, Judge Kerry Russell sentenced Hill to life in the Texas Department of Criminal Justice. Hill has been in the Smith County Jail since December 26, 2019 on a $750,000 bond. 
Texas man sentenced to life in prison for raping Smith County elderly blind woman https://t.co/iRgmpS3n8U

— TDCAANews (@TDCAANews) September 15, 2021
According to the Smith County District Attorney's Office, the victim was living at her daughter's house along with Hill, who was the daughter's brother-in-law. One of the other family members at the residence, a 15-year-old girl, stated that she saw Hill lying in the bed with the 81-year-old woman in the evening.
The witness told her mother and the victim described in detail how Hill sexually assaulted her. At first, Hill denied doing anything to the victim.
However, after he was confronted about possible DNA, he changed his story and admitted he and the elderly woman had sex, but he claimed the woman wanted it and came on to him. At the time of the incident, Hill was on parole for burglary charges out of Ellis County. 
Do you want to join our private family of first responders and supporters?  Get unprecedented access to some of the most powerful stories that the media refuses to show you.  Proceeds get reinvested into having active, retired and wounded officers, their families and supporters tell more of these stories.  Click to check it out.

Report: Gang member out on parole arrested for rape of 70-year-old woman in police-defunded NYC
September 12th, 2021
BRONX, NY- According to authorities, a gang member on parole was arrested for holding a 70-year-old woman at gunpoint and raping her inside of her Bronx apartment building. 
#UPDATE: Man arrested on a slew of charges after a 70-year-old woman was raped at gunpoint in her Bronx building stairwell, the NYPD says

Read more: https://t.co/hyyOjimW0y pic.twitter.com/1mFmNgvSO7

— PIX11 News (@PIX11News) September 8, 2021
The New York Post reported that the shocking sexual assault happened around 2 a.m. on July 27th when the woman entered the stairwell of her building in Belmont and was approached by an unknown man from behind. 
Police said that the man, who was wearing a black mask and another red plastic face covering, pulled out a firearm and raped the woman and then fled the scene.
HORRIFYING: Police want your help finding a man they say raped a 70-year-old Bronx woman at gunpoint. Please help spread the word! https://t.co/4Irdy81ojC pic.twitter.com/jnXrCk8rG8

— CBS New York (@CBSNewYork) August 3, 2021
The elderly woman did not report the attack until August 2nd and was treated for injuries at BronxCare Health System Hospital. Police then released surveillance footage of the suspected attacker. On Tuesday, September 7th, the armed suspect was arrested.
He has since been identified as 28-year-old Reginald Bellot. Bellot has been charged with rape, strangulation, predatory sexual assault, criminal sex act, menacing and unlawful imprisonment in connection to the horrific and violent July 27th attack.
Police did not specify the gang with which Bellot is affiliated. State prison records show he was incarcerated in February 2018 in connection to an attempted robbery and prison contraband charge. Bellot was serving a sentence of one-and-a-half to six years.
A 70-year-old Bronx woman returned to her building when she was approached from behind by a masked man, police said, who displayed a gun and forced the woman into a stairwell where he sexually assaulted and raped her at gunpoint before fleeing the buildinghttps://t.co/Fd8UkjTLq6

— NBC New York (@NBCNewYork) August 4, 2021
However, in February 2020, he was released to parole. Records also show that he was sentenced to two years for an attempted burglary charge in 2015. He is now awaiting arraignment in the Bronx criminal court.
In a separate incident, a man from Manteca, California was arrested for allegedly raping a homeless female in Sonora, California. Authorities are concerned that she may not be the only victim. 
According to reports, the crime dates back to June 4th. Sonora Police spokesperson Thomas Brickley stated that the victim, a woman in her late thirties, was walking along West Stockton Street when a Hispanic man driving a dark-colored SUV pulled over and asked if she needed a ride. Brickley added:
"The victim accepted the offer and got inside of the vehicle. The make drove the victim to an undisclosed location instead of the intended destination. The male then ordered the victim out of the vehicle and raped her by force."
Police were notified of the rape by Adventist Health Sonora after the victim was brought in by ambulance. DNA samples were collected during a forensic exam and on August 31st, police were notified of a match to 37-year-old Joseph Frank Pineda Pimentel. 
Turlock Police have arrested suspected serial rapist Joseph Frank Pineda-Pimentel after DNA evidence from a June 14th rape investigation links him to two other rape cases in Sonora and Fresno County.

I'll tell you why detectives say their work isn't done yet on @FOX40. pic.twitter.com/FjpT1Z24Yp

— KristiGrossNews (@KristiGrossNews) September 9, 2021
Further investigation, including a follow-up with Turlock Police, revealed that Pineda Pimentel had just been arrested on September 2nd for rape. On September 7th, he was arrested again, this time by Sonora Police. His bail was set at $150,000.
The Tuolumne County Sheriff's Arrest/Custody Report states that Pineda Pimentel is a Surgery Technician and was arrested at Adventist Health Sonora. In a comment sent via email, Communication Manager Jaquelyn Lugg said:
"Pineda Pimentel is an employee, but he is not on the schedule and is not currently working. We would also like to add that there is no indication that these charges involve a patient or other employees, and the arrest was not due to events that occurred on hospital grounds."
Sonora police investigators are alerting the public that there may be more victims in the Foothills and Central Valley areas. Brickley said:
"We urge any additional victims to come forward and report the crime to the jurisdiction where the crime occurred. Investigators ask homeless resource groups to encourage those they assist in the homeless population to report any crime that occurs to them."
Do you want to join our private family of first responders and supporters?  Get unprecedented access to some of the most powerful stories that the media refuses to show you.  Proceeds get reinvested into having active, retired and wounded officers, their families and supporters tell more of these stories.  Click to check it out.
Report: Three Afghan refugees arrested after gang rape and murder of girl, 13, in Austria
August 24th, 2021
According to reports, Austrian authorities have arrested three Afghans as suspects in the rape and killing of a 13-year-old girl, a crime that promoted strong condemnation and tough talk from the country's leader on crimes committed by migrants.
LONDON 🇬🇧 Afghan male refugee arrested as fourth suspect in killing of 13 yr old girl in Austria.

Leonie was lured to an apartment, drugged, gang-raped and her body rolled up in a carpet and left in the street. Other three suspects detained in Vienna.https://t.co/nVFk76q643

— 243Cal 🇮🇪 (@243_cal) August 24, 2021
The young girl's body was found next to a tree in Vienna's Donaustradt district on Saturday, June 26th. A few days later, two Afghan youths, aged 16 and 18, were arrested as suspects. Both were asylum-seekers.
The 18-year-old reportedly had his protected status revoked as a result of three convictions that included a robbery.
On July 1st, police stated that a third man, a 23-year-old Afghan, was also arrested in Vienna on suspicion of involvement in the deadly crime.
Officials stated that the victim knew the first two suspects and had voluntarily accompanied them to the 18-year-old's apartment. According to Vienna Police Chief Gerhard Puerstl, once at the apartment, the young girl was given drugs and "crimes against the sexual integrity" of the girl were committed.
German police arrested seven Afghan asylum seekers in raids on refugee shelters today on suspicion the men repeatedly raped an Iranian teenager and filmed the sexual assault. https://t.co/VvU8afDFsA

— Ann 🌻 (@BannedAnn) August 22, 2021
Police stated that the elder of the two has denied having anything to do with the killing, while the 16-year-old has yet to say anything. Chancellor Sebastian Kurz said that authorities will ensure the perpetrators are "punished with the full force of law," adding:
"I find it intolerable for people to come to us, say they are seeking protection and then commit cruel, barbaric crimes in Austria."
Kruz, who has long taken a tough approach to migration issues, continued by saying:
"Politically, this means for me that we will stick to our consistent line. With me, there will definitely never be a half to deportations to Afghanistan or a watering-down of asylum law toward asylum-seekers who commit crimes."
Terrorists and Criminals Hide Among #Afghan #refugees, Two Already Arrested https://t.co/LslIybCinx

— Focus Washington (@FocusWashington) August 24, 2021
Fox News reported that by every measure, Afghan resettlement in Europe has been a failure. Afghan refugees have committed barbaric attacks, attacks that left-wing politicians in Europe frequently cover up for fear of being calling a racist.  For example:
"A gang of 50 Afghans who terrorized women in the neighborhood of the Linz train station were brushed off by a government official with the remark that this was an unfortunate consequence of bad weather."
In another instance, during summer 2020, an Afghan migrant was arrested in Germany for raping an 11-year-old girl. Authorities released him from jail just a few days later. They claimed he was not dangerous and anyone who disagreed with that was a racist.
What happened next? The migrant the proceeded to rape another girl who was only 13-years-old.
Statistics show these are not just anecdotes, but that it happens often. Germany's government conducted a recent study showing that rates of violent crime in Germany, which have been declining for years.
However, those rates shot up abruptly in 2015 during the same time when refugees from Afghanistan and Syria arrived in Germany. More than 90 percent of the new crimes in Germany were committed by asylum-seekers. 
France: Afghan Refugee 'Obviously Linked' to Taliban Arrested in Parishttps://t.co/aLd0l9Nd2d

— Stephanie Pick (@stephan632) August 24, 2021
Turkey has beefed up its border measures in an effort to block any Afghan refugee influx into the country. Mehmet Emin Bilmez, governor of the eastern border province of Van, said in a statement:
"We want to show the whole world that our borders are unpassable. Our biggest hope is that there is no migrant wave from Afghanistan."
Authorities said there are 182,000 registered Afghan migrants in Turkey and up to an estimated 120,000 unregistered ones. Turkey stated they have no intention of becoming "Europe's migrant storage unit."
Officials stated that they have not yet seen signs of a major surge since last week's Taliban takeover, but the long distances mean refugees could take weeks to arrive. 
Do you want to join our private family of first responders and supporters?  Get unprecedented access to some of the most powerful stories that the media refuses to show you.  Proceeds get reinvested into having active, retired and wounded officers, their families and supporters tell more of these stories.  Click to check it out.
Video: Violence outside airport in Kabul, people covered in blood as Afghans desperately seek refuge
August 23rd, 2021
KABUL, AFGHANISTAN – Video has emerged from the area outside of the airport in Kabul, where gunfire can be heard, and a man is laid out on the ground – covered in blood and being tended to by a distraught woman.
The video reaffirms that the on the ground situation outside of the Kabul airport seems to be only escalating with the presence of the Taliban.
This is absolutely abhorrent, what a huge disaster. Praying for these people.

Watch: Disturbing Video Report Reveals Violence Outside Kabul Airport  https://t.co/nkQJupGv5I

— Pittsburgh Sports/Stᐰrgᐰte (@Pittsburgh7676) August 21, 2021
There's little surprise in knowing that with the presence of the Taliban in Afghanistan, violence is playing out.
With the Taliban having effectively taken control of Afghanistan, many Afghans are crowding outside of the airport in Kabul, desperate for the chance to escape the country.
With video that came from the ground outside the airport on August 21st, one can catch a mere glimpse into the very circumstances these people are trying to flee from. If one were completely oblivious to the current ongoings in Kabul, one could easily mistake the footage as coming from a skirmish in a warzone.
Footage shows a man, laid out on the ground and drenched in blood, while a woman is crouched beside him, in tears and cradling his head. Gunshots can be heard going off nearby, and it's frankly difficult to tell if the man on the ground is even alive.
Source sends me another disturbing video of violence and chaos outside the Kabul airport
The video was today, approx 1200-1300 Kabul time, and immediately outside airport at the north gate, per source of video. pic.twitter.com/Nres2uEcyq

— Alex Thompson (@AlexThomp) August 21, 2021
Screams are emanating from all around, and the camera pans over to see a man with blood on his face.
This video was shot at the same time that the U.S. Embassy issued warnings for people to not make their way over to the Kabul airport, having cited "potential security threats outside the gates at the Kabul airport."
Additional video that was captured on August 20th shows another large crowd outside the airport in Kabul, where again screams can be heard and children visibly distressed, as the sounds of gunfire are heard.
Source sends along this video outside the Kabul airport in Afghanistan. pic.twitter.com/Ifetxmgfdv

— Alex Thompson (@AlexThomp) August 21, 2021
The situation in Kabul is extremely fluid, with circumstances constantly changing. An August 18th report from CNBC noted that Deputy Secretary of State Wendy Sherman confirmed that the Taliban were not being as cooperative in allowing Afghans the ability to flee the country:
"We have seen reports that the Taliban, contrary to their public statements and their commitments to our government, are blocking Afghans who wish to leave the country from reaching the airport."
A report from CNN on August 22nd stated that situation at the Kabul airport is resulting in some families being separated and even sent to different countries when being evacuated from the country:
"Conditions worsened throughout Sunday, with the airport's entry gates for the most part closed and instances of families being split up and sent to different countries in the chaos."
A source for the network claimed that the family separations are not intentional, but "they've had cases where mum, dad, and children all end up in different countries."
Thousands are reportedly continuing to gather outside the airport currently, in an effort to flee the tyranny and subjugation of a government established by force & violence that they never voted or asked for.
One week after the Taliban takeover of Kabul, more than 20,000 people in and around the facility trying to board flights and another seven Afghan civilians were killed in crushes, amid one of the largest airlifts in history.https://t.co/O9OqxsQAJ3
https://t.co/O9OqxsQAJ3

— KION News 5 46 (@KION546) August 22, 2021
The Associated Press reported on August 22 that at least seven Afghans were killed in crushes stemming from the thousands trying to gain access to the airport over the past week.
President Joe Biden told reporters that as many as 11,000 people have been airlifted out of Kabul during a 36-hour period over the weekend, but didn't provide any details outside of that figure. 
The president has also reaffirmed that American citizens and Afghans who aided Americans during our time in the country will be prioritized for evacuation.
However, American citizens that are currently in Afghanistan are still being advised to abstain from coming to the Kabul airport until they receive explicit instructions to do so.
Do you want to join our private family of first responders and supporters?  Get unprecedented access to some of the most powerful stories that the media refuses to show you.  Proceeds get reinvested into having active, retired and wounded officers, their families and supporters tell more of these stories.  Click to check it out.
Taliban reportedly opens fire on crowd of protesters in Jalalabad who were fighting for the National Flag
(Originally published August 18th, 2021)
JALALABAD, AFGHANISTAN – According to reports, protesters that had formed in Jalalabad to oppose the replacement of the Afghanistan national flag in public areas by the Taliban led to bloodshed, as Taliban fighters reportedly opened fire on the crowd of protesters.
I'm having a hard time seeing how this doesn't end with a US expeditionary force sent in to rescue the over 10K Americans stranded https://t.co/icsTZY6WeH via @BreitbartNews

— James Keay (@reach147) August 18, 2021
On August 17th, hundreds of citizens in Jalalabad flocked to the streets to protest the Taliban's removal of the nation's flag to replace it with the emblem of the Taliban in public areas.
Video captured portions of the protest, with citizens marching through the streets, with some waving the national flag of Afghanistan.
Protest in Jalalabad city in support of National flag.#Afghanistan pic.twitter.com/oxv3GL0hmS

— Pajhwok Afghan News (@pajhwok) August 18, 2021
However, the protesting and flag waving did not end well for those who defied the Taliban.
NDTV reported that this protest by the Jalalabad locals led to the Taliban firing upon the crowd, killing three and injuring dozens of others.
Video was shared to Twitter showing the locals running as gunshots rang out.
#Taliban firing on protesters in Jalalabad city and beaten some video journalists. #Afghanidtan pic.twitter.com/AbM2JHg9I2

— Pajhwok Afghan News (@pajhwok) August 18, 2021
Jalalabad was reportedly the final city to come under the control of the Taliban before the group successfully took control of Kabul, with video shared to Twitter showing the Taliban entering the city on August 14th.
https://twitter.com/Rashid_OfficiaI/status/1426746865299738626
While having ended in bloodshed, the demonstration in Jalalabad appears to be the first sort of pushback against the Taliban since the overthrow of the government and seizure of Afghanistan.
The Taliban have attempted to manifest a more progressive front following the seizure, promising a broad exoneration, and encouraging women to join their government activities, not-to-distant memories of public lashings, executions, and stoning for acts of things like adultery during the Taliban's rule from 1996 to 2001 are still vivid.
But if what took place in Jalalabad shows evidence of, it's that there is some level of resistance to recognizing the Taliban as the country's official government. Whether these sorts of demonstrations continue moving forward remains to be seen.
While the current ongoings with regard to the Taliban taking over Afghanistan has a complex history of over 20 years – with many proverbial ingredients stemming from multiple administrations – Americans overall disapprove of President Biden's handling of the situation. 
Poll: Majority of Americans disapprove of Biden's handling of Afghanistan https://t.co/Vp2G8sYGhU pic.twitter.com/gSxDkkWL31

— The Hill (@thehill) August 17, 2021
A recent survey conducted by the The Trafalgar Group and Convention of States Action, which The Hill reported on, found that 69% of survey responders did not approve of President Biden's handling of the U.S. military presence in Afghanistan. 
Even when breaking it down by political parties, 48% of polled Democrats disapproved of how President Biden employed the exit strategy in the country. 
Even CNN contributor Frida Ghitis, who still managed to attribute some level of culpability to former President Trump, wrote that "much of the fault" for what happened in Afghanistan rests in President Biden's lap: 
"There's no question that much of the fault lies with President Joe Biden. He made the final decision to withdraw. He chose to abide by a disastrous agreement crafted under the previous administration; moved the troops out with obviously poor planning for contingencies, and is the president under whose watch the two-decade war ended in a humiliating rush for exits for the US and NATO, as the previous regime took control."
All the while, President Biden has been pointing the finger of blame at everyone but himself. 
Biden defends #Afghanistan decision, blames Afghan army's unwillingness to fight https://t.co/ulEmIg4pPV

— Parisa Hafezi (@PHREUTERS) August 16, 2021
According to a report from Reuters, President Biden laid blame on the Afghan military and officials for the disaster that unfolded earlier in August, characterizing the forces to something akin to a band of cowards fleeing: 
"The truth is: This did unfold more quickly than we anticipated. So what's happened? Afghanistan political leaders gave up and fled the country. The Afghan military gave up, sometimes without trying to fight."
President Biden then redirected his energy toward rhetorically questioning how many more American lives needed to be lost to remain in a country he framed as being plagued by a "civil war":
"How many more generations of America's daughters and sons would you have me send to fight Afghans – Afghanistan's civil war, when Afghan troops will not? How many more lives – American lives – is it worth? How many endless rows of headstones at Arlington National Cemetery?"
The president is doing his best to frame this ill-executed exit from Afghanistan as him falling on a proverbial sword, so that a future administration wouldn't have to tackle the issue: 
"Our leaders did that in Vietnam when I got here as (a) young man. I will not do it in Afghanistan. I know my decision will be criticized but I would rather take all that criticism than pass this decision on to another president."
While President Biden has proclaimed to "stand squarely behind" his decision to withdraw from Afghanistan, this is going to be one stain on his presidency that will be unlikely to come out.
_
Want to make sure you never miss a story from Law Enforcement Today?  With so much "stuff" happening in the world on social media, it's easy for things to get lost.  
The post 'Sorry, I'm out': Elderly woman dropped off at police station after caregiver could no longer care for her appeared first on Law Enforcement Today.
Click this link for the original source of this article.
Author: Jenna Curren
---
This content is courtesy of, and owned and copyrighted by, https://www.lawenforcementtoday.com and its author. This content is made available by use of the public RSS feed offered by the host site and is used for educational purposes only. If you are the author or represent the host site and would like this content removed now and in the future, please contact USSANews.com using the email address in the Contact page found in the website menu.