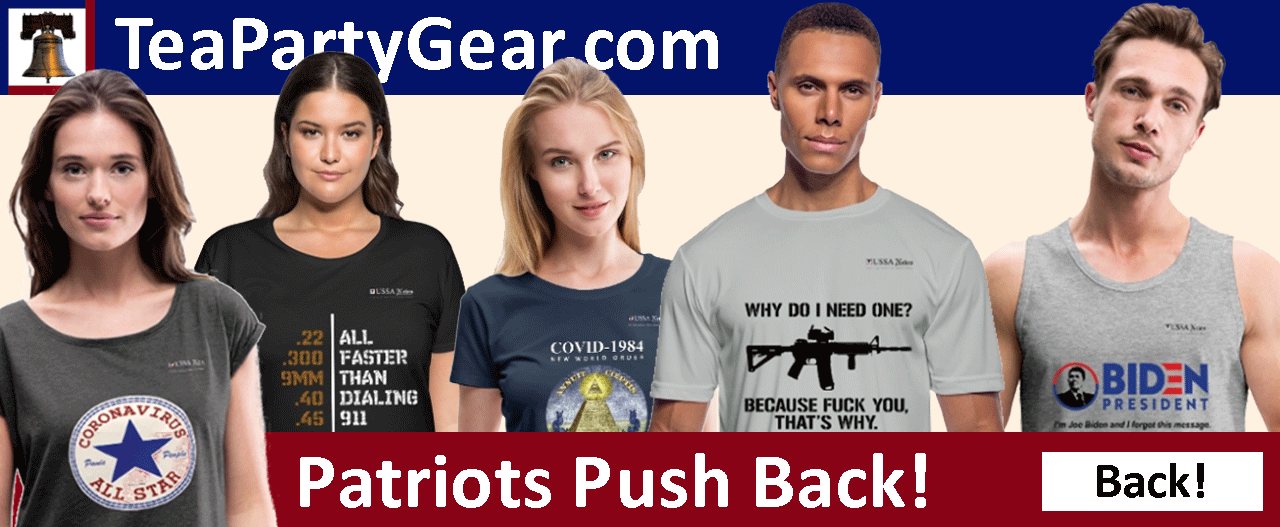 Autumn Budget 1) Billions more for NHS in bid to tackle backlog
"Millions more checks, scans and procedures will be carried out on the NHS as Rishi Sunak announces a £6 billion cash injection to tackle backlogs this week. The chancellor will use the budget on Wednesday to pledge billions to undo damage caused by the coronavirus pandemic. There will also be £1 billion to speed up court cases that have been disrupted, The Times understands. The new money for the NHS consists of £2.3 billion of capital expenditure to set up a network of more than a hundred community diagnostic centres providing rapid access to CT, MRI and ultrasound scans and other tests. There will also be £1.5 billion to create surgical hubs in hospitals to tackle waiting times for elective operations. A further £2.1 billion will go towards improving IT infrastructure and digitising patient records. Ministers say that the new money will allow the NHS to carry out about 30 per cent more elective activity by 2024-25 compared with pre-pandemic levels, equivalent to millions more checks, scans and procedures for non-emergency patients." – The Times
Autumn Budget 2) £2 billion to build more homes: Sunak is to announce cash injection for 160,000 new houses on brownfield land in England
"Tens of thousands of homes will be built on derelict sites as part of a near-£2billion drive by Rishi Sunak to target brownfield land instead of the countryside for housing. The Chancellor will announce the fund to transform previously developed land equivalent to 2,000 football pitches in Wednesday's Budget. In addition, he will unveil plans to spend millions on creating more than 100 'pocket parks' in towns and cities across the country. He will also allocate the money available to individual Whitehall departments for the next three years in his Spending Review. A £1.8billion fund to turn brownfield land into homes will be part of the settlement for Michael Gove's Department for Levelling Up, Housing and Communities. About 160,000 homes are expected to be built in England as part of the scheme." – Daily Mail
'Friday fraud' costs homebuyers millions – The Times
>Today:
Autumn Budget 3) Nick Timothy – The state needs total reform – and Sunak must reveal the small print
"Ahead of the Budget, spare a thought for Rishi Sunak. The Chancellor is due to set out his spending plans amid great economic turbulence: a huge fiscal hangover from the pandemic, demands from public services to fund the Covid catch-up, rising infection rates, disrupted global supply chains, an energy crunch, inflation concerns and predictions of an interest rate rise. On top of that, Sunak must contend with old national woes – poor productivity and over-dependence on low-skilled, low-paid work – and more recent political promises to "level up" the country, increase spending on public services, invest in infrastructure and keep the principal revenue-raising tax rates down. He must also contend with a sometimes tense relationship with the man next door, Boris Johnson." – Daily Telegraph
Autumn Budget 4) Chancellor hints public sector pay could rise
"Rishi Sunak has suggested that public sector pay will rise in this week's Budget. It would mean an end to last year's public sector pay freeze, with wage increases for 2.6 million workers including teachers, police and civil servants. The Chancellor said he would set out a "new pay policy" on Wednesday, after imposing the freeze last November from which only NHS staff and public servants earning less than £24,000 were exempted. Asked if public sector workers could expect pay increases, Mr Sunak said: "That will be one of the things that we talk about in the spending review. "Obviously over the past year, we took a decision to have a more targeted approach to public sector pay, given that the year before there were large increases and obviously the private sector was seeing pay decreases last year, and people were on furlough."" – Daily Telegraph
Ships which fly Union Jack could get tax break under 'Brexit freedom' plans – Daily Telegraph
Victims in rape cases may be spared court ordeal
"Dominic Raab has pledged to allow all rape victims to record their evidence in an attempt to boost prosecution rates. Ministers angered campaigners for victims by agreeing this year to offer the possibility only for trials at three crown courts as part of a test of the plans. However, Raab, the new justice secretary, told The Times that he would "certainly be looking to expand that right across the country". He said initial tests had shown that the special measures had led to more guilty pleas because defendants were less likely to delay until the trial when deciding how to plead. His comments came after the National Audit Office (NAO) said last week that the number of rape victims waiting more than a year for a court hearing had risen fourfold over the past 12 months. The public spending watchdog said that the delays would lead to more cases collapsing as victims withdrew and defendants pleaded not guilty in the hope of exploiting the fading memories of witnesses and victims." – The Times
Coronavirus 1) Cases to slump this winter, say scientists
"Covid cases will plummet in November even without Plan B restrictions, modelling seen by the Government suggests. Ministers are thought to be holding back from introducing restrictions such as compulsory face masks, working from home and vaccine passports, after seeing projections from several groups which show infections declining rapidly within weeks. One model, from the London School of Hygiene and Tropical Medicine, suggests that cases will soon peak before falling steeply in the winter months, even without Plan B. The Telegraph understands that other unpublished models seen by the Government have also shown similar imminent drops, with experts indicating that cases could fall to around 5,000 cases a day before Christmas." – Daily Telegraph
Coronavirus 2) Rushing booster jab roll out risks doing more harm than good, warn JCVI scientists
"Rushing the booster jab roll out risks doing more harm than good, members of the Joint Committee on Vaccine and Immunisation (JCVI) have warned. Last week Jeremy Hunt, the former Health Secretary, called for booster shots to be given five months after the second dose to increase uptake, rather than waiting for the six months recommended by the JCVI. Ministers are considering moving the deadline and allowing all over-50s to book their boosters after five months, so they do not have to wait several weeks for an appointment after reaching the six month mark. But members of the JCVI last night warned that it would be better to focus on increasing booster uptake in the older age groups, while encouraging those who have not had their first two doses to get vaccinated. Latest figures from the UK Health Security Agency show that four in ten people admitted to hospital with Covid-19 are not fully-vaccinated, with under-30s four times more likely to be admitted than if they've not had a jab." – Daily Telegraph
Coronavirus 3) Sunak rules out longer school days to boost catch-up
"Rishi Sunak is to rebuff calls from schools and unions for extra funding on top of the £3 billion committed so far to help pupils to catch up on lost learning as a result of the pandemic. The chancellor is understood to have concluded that the evidence is not strong enough to back a plan to extend the school day to help children make up for the hours they have lost. The plan was a key demand of Sir Kevan Collins, Boris Johnson's education catch-up tsar, who resigned in June when his original £15 billion plan was rejected by the government. At the time Boris Johnson said it would be considered by Sunak as part of this week's spending review but the Treasury is understood to have concluded that it does not provide value for money. Yesterday Sunak said the government had already "maxed out" its capacity to spend the existing Covid catch-up money on programmes such as tutoring and hinted strongly that no more funds would be forthcoming." – The Times
Social media 1) Bring in mandatory ID checks, MPs urge social media giants
"More than 50 Tory MPs have written to the five biggest social media firms demanding that they introduce mandatory ID checks to verify their users. In the letter to Facebook, Twitter, Snapchat, TikTok and Reddit, they also urged that users who repeatedly posted racist abuse be banned under a "three strikes and you're out" policy. The intervention, including from six former cabinet ministers, adds to the pressure on social media companies and the government to do more about online abuse after the killing of Sir David Amess, the veteran Tory MP. Conservatives want the government to toughen its online safety bill by requiring all social media companies to impose compulsory checks when users sign up, as online gambling companies do." – The Times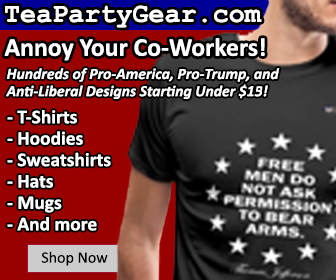 Social media 2) MPs worry about 'civil service leaks' as ex-staff join Facebook
"The government's plan to regulate social media is being leaked by civil servants to former colleagues who work at Facebook, Westminster figures fear. There is concern in government over the lack of oversight of officials who quit Whitehall to join tech companies. A senior Facebook representative raised an issue in a meeting, about online harms that only a few officials knew about, according to a senior government source. "The problem is that DCMS [Department for Digital, Culture, Media and Sport] officials think it's their job to work there for four years then get a job at Facebook," the source said. "They don't get scrutinised by Acoba [the advisory committee on business appointments, which vets the appointments of former crown servants] except at the most senior level." Acoba checks appointments made at director-general level and above. Its advice is non-binding." – The Times
Social media 3) Frances Haugen to testify to MPs about Facebook and online harm
"The Facebook whistleblower is to give evidence to MPs and peers scrutinising the online safety bill, amid calls for a toughening up of the landmark legislation. Frances Haugen has triggered a deep crisis at Mark Zuckerberg's social media empire after she released tens of thousands of internal documents detailing the company's failure to keep its users safe from harmful content. On Monday Haugen, 37, will testify in person at the joint committee scrutinising the draft online safety bill, a piece of legislation that places a duty of care on social media companies to protect users – with the threat of substantial fines if they fail to do so. Speaking to the Observer before the hearing, Haugen said Zuckerberg, Facebook's founder, chief executive and controlling shareholder, had not shown any readiness to protect the public from the harm his company is causing." – The Guardian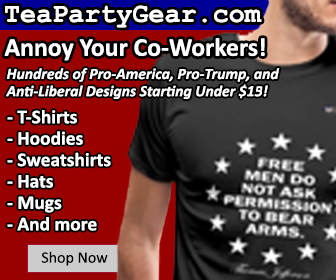 Don't panic under pressure to pull down statues, public bodies urged
"Public institutions should resist "anxious and panicked" decisions to remove statues and erase their history under pressure from activists, according to a think tank. New guidelines, written by the broadcaster Trevor Phillips and backed by the chiefs of the V&A, the Science Museum and the Museum of the Home, are intended to help schools, councils, universities and other public bodies to find their way in the age of movements such as Black Lives Matter and Rhodes Must Fall. The drive to rename and topple landmarks connected to slavery, such as the Edward Colston statue in Bristol, has forced institutions to rethink which parts of their past should be celebrated and which parts must be altered or erased. They should avoid haste, according to a paper published by Policy Exchange." – The Times
>Today:
News in brief:
Click this link for the original source of this article.
Author: Conservative Home
---
This content is courtesy of, and owned and copyrighted by, http://www.conservativehome.com and its author. This content is made available by use of the public RSS feed offered by the host site and is used for educational purposes only. If you are the author or represent the host site and would like this content removed now and in the future, please contact USSANews.com using the email address in the Contact page found in the website menu.