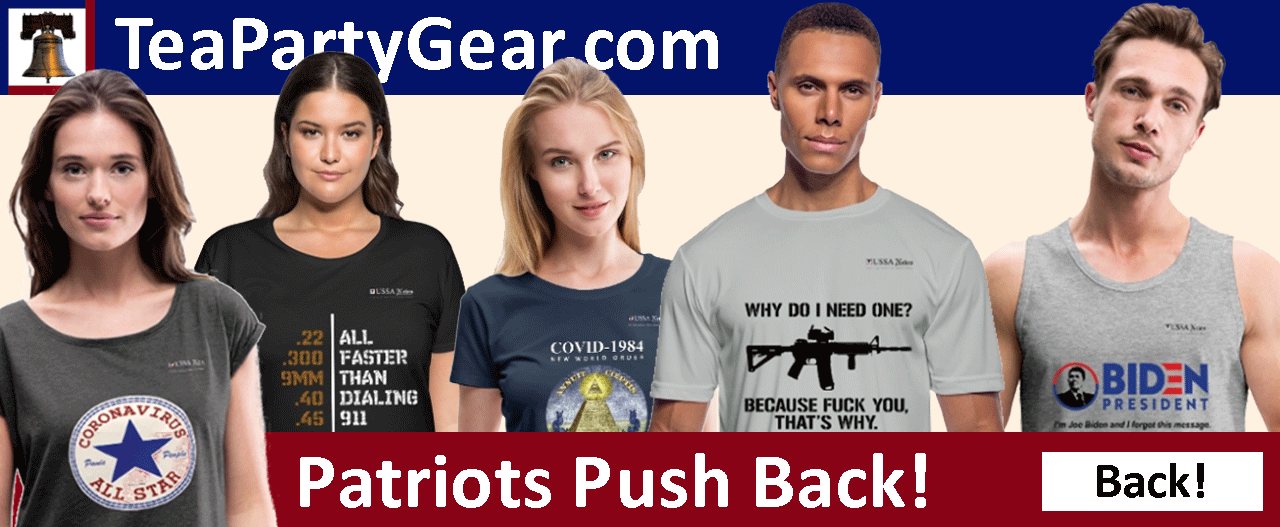 I'm checking because I'm thorough, but if the president didn't do anything on Thursday and Friday, I suspect he won't be working Saturday and Sunday either. And indeed, that's the case: "the president has no public events scheduled" for today, says his official agenda.
Charles Hurt: Democrat Nightmare: They Went to Bed with Obama, Woke Up with Biden
Republican political consultants are reportedly choosing between Kevin McCarthy and Never Trump Liz Cheney as members gear up for the midterms, and Distancing Themselves from Liz Cheney
CNN's Democratic strategist Paul Begala said Senate Minority Leader Mitch McConnell (R-KY) made a "huge mistake" by not letting any Republicans vote for Sen. Joe Manchin's (D-WV) compromised voting bill.
Terry McAuliffe Denies Existence of Pro-Life Women CEOs in America
Joe Biden Builds 'Wall' Around His Delaware Beach House, Makes America Pay for It. But no wall for America.
Rep. Tom Tiffany grilled Attorney General Merrick Garland at a House Judiciary Committee hearing on basing federal loan forgiveness on race.
"You're a Joke!" Marjorie Taylor Greene Confronted Never-Trumper Liz Cheney on House Floor Over Bannon Vote
Set member tells @HumanEvents the armorist for the Alec Baldwin movie had asked prop master to check gun for blanks by 'shaking it around and listening for a rattling sound' before handing to Baldwin.
Magazine/chamber not checked. Alec Baldwin was rehearsing a church scene with the cinematographer when he drew the gun and said something like 'is this what you want?' and then pulled the trigger. Director was standing behind her. Bullet struck abdomen, then exited and struck director's shoulder. Set member tells @HumanEvents the Alec Baldwin production was more worried about COVID safety than firearm safety.
​Arizona Growing Like 1980s Southern California
China's Military Declares Biotechnology Warfare as its Fundamental Guiding Principle
​Wall Street Profits Soar Despite Accelerated Job Losses During Pandemic
Former NBA player and civil rights activist Royce White joined Steve Bannon and said "Black Men Are Going to Rise Up – Not Gonna Let People Like Joy Ann Reid Think They're Speaking for Us, She's a Joke"
​Robert Durst Charged With 1982 Murder of Wife Kathie Durst
Bumbling Joe Biden Struggles to Spit Out Answer on Gas Prices — Begs Saudi Arabia to Bail Out US after His Actions Caused US Prices to Skyrocket
​Unemployment Rate at 9.8 Percent in LA County
Republican Lawmaker Closes House Floor Speech with "Let's Go Brandon!"
State Department: We know of 363 US citizens still trying to leave Afghanistan
U.S. airstrike today in northwest Syria killed senior alQaeda leader Abdul Hamid al-Matar
South Korea seeks to develop missile defense against N. Korea's artillery barrage
Teenagers are figuring out how to fake positive Covid tests using lemon juice and hacks from TikTok
Iran grants scientific award to 2 US-based physicists
Supply chain disruptions impacting dairy farmers amid ongoing COVID-related issues
SpaceX fires up its SN20 Starship prototype for the first time! 165ft-tall rocket roars to life ahead of its highly-anticipated debut test flight
Elon Musk's Boring Company wins approval to build a 29-mile tunnel system underneath the Las Vegas strip, allowing up to 57,000 passengers to hitch rides in Teslas to and from casinos every hour
Pedophile Jeffrey Epstein's victim claim his Zorro Ranch had three computer rooms the 'size of houses' to spy on guests including Prince Andrew
Biden town hall prompts mockery, 'Beavis and Butthead' comparisons
National School Board Association announces "we regret and apologize for the letter" to Biden admin characterizing concerned parents as potentially domestic terrorists
White House clarifies that there was no change in US policy on Taiwan after President Joe Biden promised to defend the island
Students at Washington and Lee University in Virginia are BANNED from passing out flyers for Republican gubernatorial
Buffalo, NY may elect a socialist mayor soon
The new mayor of Dolton, Illinois hired a 46-year-old registered child sex offender to be the city's code enforcement officer
DHS pays over $455K to build 'security fencing' around Biden's beach home
George Washington University political science professor slams 'disgraceful' removal of Thomas Jefferson statue from NYC's City Hall
Democratic cities that sought to defund police reverse course amid rising crime, cop shortages
Federal judge throws out local prosecution of cops who shot driver as car lurched toward them
Las Vegas businessman charged with voting twice in November 2020 election
Sales high: Cannabis purchases near $1 billion annually in Illinois
Pennsylvania's election audit on hold amid subpoena lawsuit
Washington state legislators locked out of offices over vaccine rule
White House says Biden drove by U.S.-Mexico border in 2008 campaign stop
City of Tucson to terminate unvaccinated employees, Arizona governor vows legal action
Governor wants special legislative session for three Maryland counties to join West Virginia
The definition of being 'fully vaccinated' against COVID-19 could change, CDC director says
GOP Sens. Johnson, Toomey call on GAO to withdraw global warming retirement savings report
Supreme Court sets hearing for Texas abortion ban, does not block temporarily
Group files suit in Virginia arguing Fairfax Co violates state law on accepting absentee ballots
Rep Buck asks AG Garland face to face whether he'll appoint special counsel for Hunter Biden artwork
Pfizer says its COVID-19 kids shot is more than 90% effective
Abbott names former Trump election lawyer as Texas secretary of state, will oversee election audit
Biden says U.S. has a 'commitment' to defend Taiwan, should China attack
Majority of Americans oppose FBI investigation of parents at school board meetings, survey finds
Lawsuit claims Virginia's Fairfax County is violating election laws
VA begins 'mandatory counseling' for unvaccinated employees
Facebook's oversight board accuses company of giving special treatment to VIP accounts
Biden and Harris speak at ceremony to mark anniversary of MLK Jr. Memorial
Federal judge rules detention of Guantánamo Bay prisoner unlawful
School district racially segregates students, threatens them for 'biased' statements: lawsuit
Rep. Devin Nunes: ABC News HQ should move to Disney's Fantasyland after Steele interview
Senate 'privacy hawk' brushes aside Republican concerns about expanded IRS financial surveillance
Baldwin accidentally handed loaded gun before fatal shooting, search warrant says
Trading in Trump's social media stock surges, trading halted
Superintendent in Virginia's Loudoun Co alerted school board day of assault in gender fluid bathroom
McAuliffe embraces Biden in homestretch of campaign: 'We've had great success with the president'
Thumb on scale? University bars display for Youngkin, but churches run ad for McAuliffe
Biden vaccine mandate isn't in effect, isn't enforceable, Republican AGs argue
GOP congresswoman calls Biden 'trafficker-in-chief,' says lax border empowers human traffickers
House holds Steve Bannon in criminal contempt, refers matter to Justice Department
AG Garland tells Congress Justice not targeting outspoken school parents as 'domestic terrorists'
Five members of Sinema's veterans advisory board resign over opposition to $3.5T spending bill
White House floats new tax plan to get enough Senate Democrats behind trillion dollar spending bill
Wisconsin election audit details numerous problems with the 2020 election process
Whitmer fallout: Audit finds 800 unreported COVID-19 deaths in Michigan nursing homes
Arizona AG seeks restraining order to halt federal vaccine mandate
Judicial Watch gets docs showing coordinated effort to advance CRT in Va's Loudoun Co
Biden to campaign with McAuliffe in tight Virginia governor's race with GOP's Youngkin
California town hits $7.59 per gallon of gas
DOJ watchdog adamant FBI's McCabe lied and that no politics involved in firing
'Conspiracy theories:' Georgia elections chief levels withering attack on voter activist Abrams
Texas nurse convicted of capital murder for killing four patients with arterial air injections
Arizona college police ask county attorney for misdemeanor charges for activists who stalked Sinema
The U.S. Government Accountability Office is a legislative branch government agency that provides auditing, evaluation, and investigative services for the United States Congress. It is the supreme audit institution of the federal government of the United States.
Click this link for the original source of this article.
Author: Jean Patrick Grumberg
---
This content is courtesy of, and owned and copyrighted by, https://gellerreport.com and its author. This content is made available by use of the public RSS feed offered by the host site and is used for educational purposes only. If you are the author or represent the host site and would like this content removed now and in the future, please contact USSANews.com using the email address in the Contact page found in the website menu.