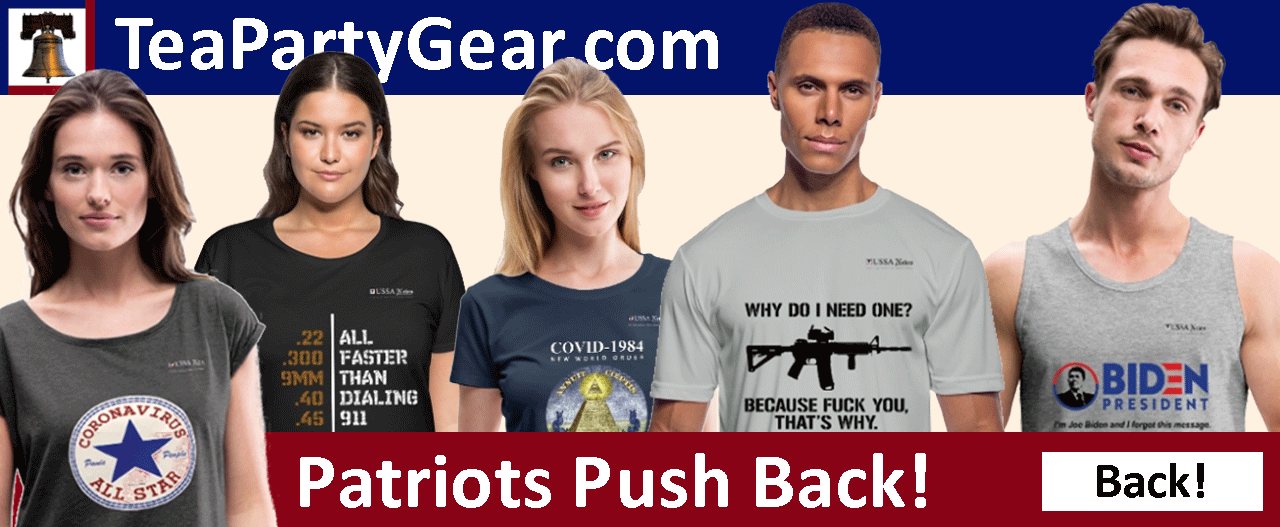 Ron DeSantis has proven himself to be one of, if not the best Governors in the country to those who value freedom and liberty.
He again stays consistent in his message against the government overreach and businesses surrounding these so-called vaccines and vaccine mandates.
TIRED OF THE ADS? BECOME A PREMIUM USER TODAY!!
WATCH:
Ron DeSantis: Tucker over more than anything, this is an individual choice. Your livelihood should not be dependent on whether you get a COVID shot, much less in the future if these mandates take hold, whether you get your yearly booster or booster every six months, or whatever they're going to make you do. This is a personal decision. Number two, what Biden's doing is unconstitutional and we have a responsibility as a state to fight back against federal overreach. But then number three, this is not good for the economy. This is just bad policy. You have a lot of businesses that actually need people, particularly in healthcare. And what you're going to get people walking papers in the middle of this? So I think it's bad all around. And I think that, yes, we're going to be doing litigation against the Biden administration, which is important. But we also need to do legislation to provide protections for folks in Florida. And I'll tell you, Tucker, yes, Biden's doing mandates. And I disagree with that. I think we all do. But there are businesses that are doing this on their own, even apart from the mandates. And these are employees of theirs that have been working throughout this whole pandemic and now they're being told you get your walking papers. That is not a free choice. You know, Tucker, we had a nurse today at our event, she has already had COVID and she's pregnant right now and so she says, I think this is something that I don't want to do, how is that something that you're going to deprive her of a right to make a living based on that very reasonable decision?
Tucker Carlson: So the White House is very focused on you and on your state, and this is the centerpiece of their domestic agenda, vaccine mandates, this is the whole thing. It's what they care about most. So if you openly defy them, I mean, are you expecting them to hit back? Try to choke off federal health care money to the state? Or do you expect some kind of confrontation with the Biden administration?
Ron DeSantis: Well, I'm sure they're gonna do whatever they can. Tucker, over the summer, when we had Delta hit, I started a monoclonal antibody program because people were being admitted to the hospital without getting early treatment. So since we put that program in, our daily admissions have gone down about 90%. Well, as we were doing that Biden tried to cut off the supply to Florida because this was working. And so I imagine they're definitely going to do something to try to hit back but at the end of the day, do you think people, do you want to protect people's jobs or do you not? And I'm going to be on the side of protecting people's jobs.
Based on some of these comments we found online, the people love Ron DeSantis…
"Ivermectin is approved for treatment against Covid-19 on the National Institutes of Health's website. Right underneath Remdesivir. Don't believe me search covid19treatmentguidelines table-2e on your search engine and you will see it. According to that website, it was last updated in July yet here these people are telling us in August not to take ivermectin. Get your Ivermectin today while you still can!"
"There will be a bloody Revolution before the Communist Democrats get their way. I will never get the Bill Gates "vaccine".
"Thank you, Governor DeSantis!"
"Love my governor! Smart man, strong moral compass. So glad I live in Florida. Love my fellow Floridians who are not afraid to stand up for what's right, and follow the science."
"DeSantis is no doubt the best governor in America! He's a true leader and hopefully, he'll be president someday."
Here are a couple of videos to fill in the backstory and provide some more context…
The post DeSantis SCORCHES Vaccine Mandates & Biden Regime Attacked Life Saving Treatments [VIDEO] appeared first on Red Voice Media.
Click this link for the original source of this article.
Author: Zach Heilman
---
This content is courtesy of, and owned and copyrighted by, https://www.redvoicemedia.com and its author. This content is made available by use of the public RSS feed offered by the host site and is used for educational purposes only. If you are the author or represent the host site and would like this content removed now and in the future, please contact USSANews.com using the email address in the Contact page found in the website menu.