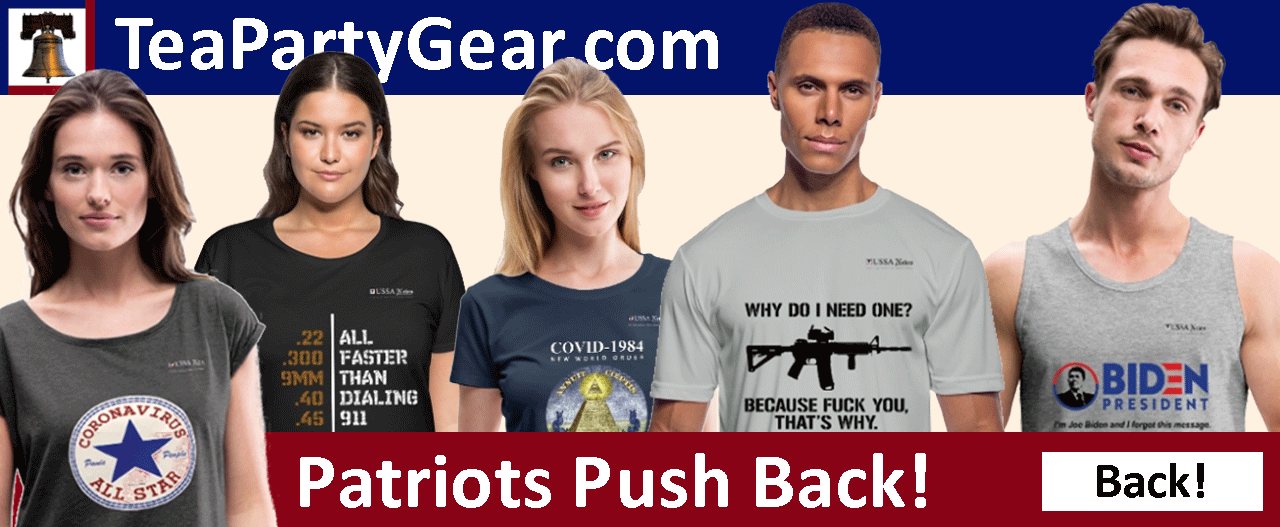 PICKS are stories from many sources, selected by our editors or recommended by our readers because they are important, surprising, troubling, enlightening, inspiring, or amusing. They appear on our site and in our daily newsletter. Please send suggested articles, videos, podcasts, etc. to [email protected].
Bid to Unionize Amazon Workers in New York City Nears Milestone (Maria)
The authors write, "A bid to unionize Amazon workers at a distribution center in New York City neared an important milestone as organizers prepared to deliver hundreds of signatures to the National Labor Relations Board as soon as Monday for authorization to hold a vote. Organizers say they have collected signatures from more than 2,000 employees at four Amazon facilities in Staten Island. The bid to establish the Amazon Labor Union in New York City is the second attempt in the past year to form a union at the nation's largest online retailer."
A Data Sleuth Challenged a Powerful COVID Scientist. Then He Came After Her. (Mili)
From BuzzFeed News: "Days after a mysterious new illness was declared a pandemic in March of last year, a prominent scientist in France announced that he had already found a cure. Based on a small clinical trial, microbiologist Didier Raoult claimed that hydroxychloroquine, a decades-old antimalarial drug, was part of a 100% effective treatment against COVID-19. … But the study seemed off to Elisabeth Bik, a scientist turned science detective living in Silicon Valley. Bik has a sharp eye for spotting errors buried in arcane scientific papers, particularly when it comes to duplicated images. And much about Raoult's paper looked fishy, as she later noted on her blog."
A Worker in Florida Applied to 60 Entry-Level Jobs in September and Got One Interview (DonkeyHotey)
From Business Insider: "Joey Holz recalled first hearing complaints about a labor shortage last year when he called to donate convalescent plasma at a clinic near Fort Myers, Florida. 'The guy went on this rant about how he can't find help and he can't keep anybody in his medical facility because they all quit over the stimulus checks,' Holz told Insider. 'And I'm like, "Your medical professionals quit over $1,200 checks? That's weird."' Over the next several months, the 37-year-old watched as a growing chorus of businesses said they couldn't find anyone to hire because of government stimulus money."
A Racial Disparity in Schizophrenia Diagnoses in Nursing Homes (Dan)
The author writes, "The share of American nursing home residents who are recorded as having schizophrenia has soared over the past decade. As The New York Times reported last month, the change is driven in part by a surge of questionable diagnoses. A 2012 government effort to reduce unnecessary antipsychotic drug use in nursing homes included an exemption for residents with schizophrenia. Since then, the diagnoses have grown by 70 percent. Experts say some facilities are using the schizophrenia loophole to continue sedating dementia patients instead of providing the more costly, staff-intensive care that regulators are trying to promote."
When Truckers Voted to Unionize, Their Employer Retaliated With Illegal Layoffs, Judge Rules (Reader Steve)
The author writes, "Weeks after a group of port truck drivers voted to unionize, they opened their mailboxes to find termination notices from their employer. That letter was a violation of federal labor law, a judge ruled Tuesday in a decision that will reinstate the terminated drivers with back pay and interest. The drivers worked for Universal Intermodal, an affiliate of Universal Logistics Holdings, which operates several companies that transport freight containers and merchandise flowing through the ports of Los Angeles and Long Beach. They are some of the busiest ports in the Western Hemisphere, particularly in recent weeks with a massive supply chain bottleneck causing gridlock at the Port of L.A. The group of about 30 drivers voted to join a local of the International Brotherhood of Teamsters."
A Secretive Hedge Fund Is Gutting Newsrooms (Russ)
The author writes, "The tribune tower rises above the streets of downtown Chicago in a majestic snarl of Gothic spires and flying buttresses that were designed to exude power and prestige. When plans for the building were announced in 1922, Colonel Robert R. McCormick, the longtime owner of the Chicago Tribune, said he wanted to erect 'the world's most beautiful office building' for his beloved newspaper. … A century later, the Tribune Tower has retained its grandeur. It has not, however, retained the Chicago Tribune."
'Water's Soul': Massive White Sculpture Makes a Statement in New York Harbor (Sean)
The author writes, "A towering statue of a woman's head with her index finger pressing on her lips now faces lower Manhattan along the Hudson River, inviting the chaotic metropolis to stop and listen. 'The water, when it moves, makes a special sound, very special,' Barcelona-based artist Jaume Plensa said. The message of his 80-foot (24-meter) 'Water's Soul' — Plensa's biggest work to date — is 'to keep silent, … to listen to the profound noise of the water talking to us,' he said in an interview. The snow-white head commands a sweeping view of the river in front of a forest of high-rise buildings in Jersey City's rapidly developing Newport waterfront. It stands directly across from Greenwich Village and about four miles (six km) upstream from the Statue of Liberty, a more familiar sentinel of the harbor."
Click this link for the original source of this article.
Author: Whowhatwhy Editors
---
This content is courtesy of, and owned and copyrighted by, https://whowhatwhy.org and its author. This content is made available by use of the public RSS feed offered by the host site and is used for educational purposes only. If you are the author or represent the host site and would like this content removed now and in the future, please contact USSANews.com using the email address in the Contact page found in the website menu.