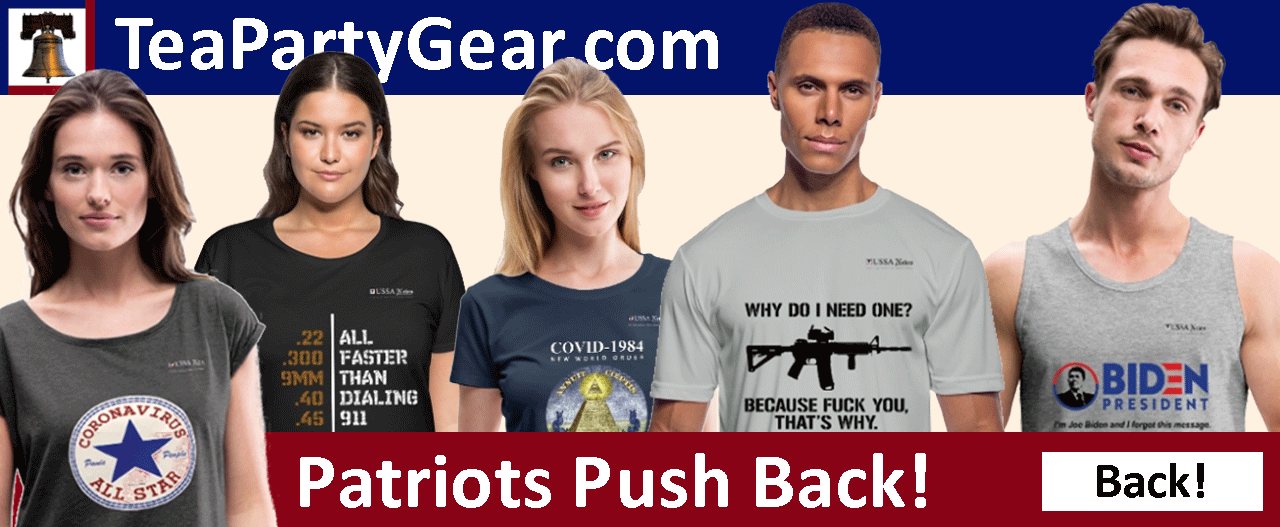 From the very beginning of the COVID-19 pandemic, the left has been shamelessly trying to use it to control every aspect of our lives, and we have now gotten to the point where Democrat leaders are trying to force millions of Americans to choose between getting vaccinated and losing their jobs.
Thankfully, some of our nation's finest are fighting back. All over America, police officers and airline industry workers are refusing to comply with these unconstitutional vaccine mandates.
This week, thousands of police officers in Chicago are pushing back against Mayor Lori Lightfoot's mandate that they disclose their COVID-19 vaccination statuses.
"The unofficial number we have is about over 3,200; so about a third of the department," Fraternal Order of Police President John Catanzara told CBS Local when asked how many officers are refusing to comply with this order. He added that these officers not cooperating with the mandate are "going to go into a no-pay status, effective immediately."
Yesterday, Catanzara opened up about the toll this battle has taken on the officers who are against the mandate.
"Do you have any idea of how pissed off every officer is that's being forced to make this decision about their family's financial well-being and their own personal mental (well-being)? I mean we've got officers who literally have had breakdowns already because of this decision they had to make," Catanzara told The Chicago Sun Times.
Nevertheless, Catanzara's message to these employees continues to be this: "Hold the line. Follow your hearts. Do what you need to do."
Sadly, police departments all over America are being put under this kind of pressure, but they aren't taking it laying down.
Los Angeles County Sheriff Alex Villanueva, who identifies as a Democrat himself, has defiantly said that he will refuse to enforce a vaccine mandate in his department. He explained to Fox News that hundreds of sheriff's employees have said they would be willing to lose their jobs rather than get the vaccine, and that the many crises in his county would make it irresponsible for him to enforce a mandate that would cost him deputies.
"This is so politicized, I cannot in good conscience impose a mandate like that," Villanueva said, going on to describe the mandate as "poorly thought out, poorly executed. I'm not going to be part of that."
While Villanueva is vaccinated himself and would encourage others to get vaccinated, he also believes in the rights of individuals to decide for themselves whether or not to get the vaccine, without having to worry about their jobs in the process.
Meanwhile, in Massachusetts, Democrat Governor Charlie Baker's vaccine mandate went into effect on Monday. The union has since said that a whopping 150 state police officers have resigned or submitted paperwork to do so based on this mandate, according to NPR. Union officials have warned that this could be devastating when it comes to policing in the state.
"Critically low staffing is the single largest threat to public safety today," said Michael Cherven, president of the State Police Association of Massachusetts. "We are in dire need of courageous leadership that places public safety above politics."
Those working in the airline industry have been faced with similar pressure to get vaccinated. When it comes to vaccine mandates, President Joe Biden has left airline executives with little choice in the matter. Southwest Airlines CEO Gary Kelly told CNBC last week that while he does not believe businesses should be mandating that their employees get vaccinated, his company is doing so because of Biden.
"I've never been in favor of corporations imposing that kind of a mandate. I'm not in favor of that. Never have been," Kelly said. "But the executive order from President Biden mandates that all federal employees and then all federal contractors, which covers all the major airlines, have to have a [vaccine] mandate … in place by Dec. 8, so we're working through that."
Earlier this week, we reported that hundreds of Southwest Airlines workers staged a protest at the company's headquarters in Dallas against the vaccine mandate policy, which states that all employees must be fully vaccinated by November 24.
"We are here to encourage Southwest to fight for employee freedoms, and the right to choose without losing your job," one employee who wished to remain anonymous told WFAA.
Texas Attorney General Ken Paxton even joined the protest, saying that "it's up to (employees)" to get the vaccine.
Delta Airlines, however, is going a different route. Earlier this week, Delta Airlines CEO Ed Bastian announced that the company is ditching its COVID-19 vaccine mandate for employees due to the "divisiveness" of its nature.
Bastian explained to Fox Business that over 90% of the company is vaccinated, and that number is expected to rise by 5% in the next month with the mandate gone.
"The reason the mandate was put in by president, I believe, was because they wanted to make sure companies had a plan to get their employees vaccinated," he said. "A month before the president came out with the mandate, we had already announced our plan to get all of our people vaccinated. And the good news is the plan is working."
"By the time we're done, we'll be pretty close to fully vaccinated as a company without going through all the divisiveness of a mandate," he added. "We're proving that you can work collaboratively with your people, trusting your people to make the right decisions, respecting their decisions, and not forcing them over the loss of their jobs."
Sadly, other airlines don't see things this way, and employees at companies like American, United, and Southwest are still facing major consequences that can include termination if they decide to remain unvaccinated.
As a society, we depend on people in the policing and airline industry in a variety of ways, and they should be treated with the utmost respect. They should all also have the freedom to choose for themselves whether or not to get vaccinated, without having to worry about their jobs and livelihoods based on the decision that they make.
Please join us in saying a prayer for the police officers and airline employees who are fighting this good fight right now.
The post Here's How Police And Pilots Are Fighting Back Against Vaccine Mandates appeared first on Red Voice Media.
Click this link for the original source of this article.
Author: James Samson
---
This content is courtesy of, and owned and copyrighted by, https://www.redvoicemedia.com and its author. This content is made available by use of the public RSS feed offered by the host site and is used for educational purposes only. If you are the author or represent the host site and would like this content removed now and in the future, please contact USSANews.com using the email address in the Contact page found in the website menu.