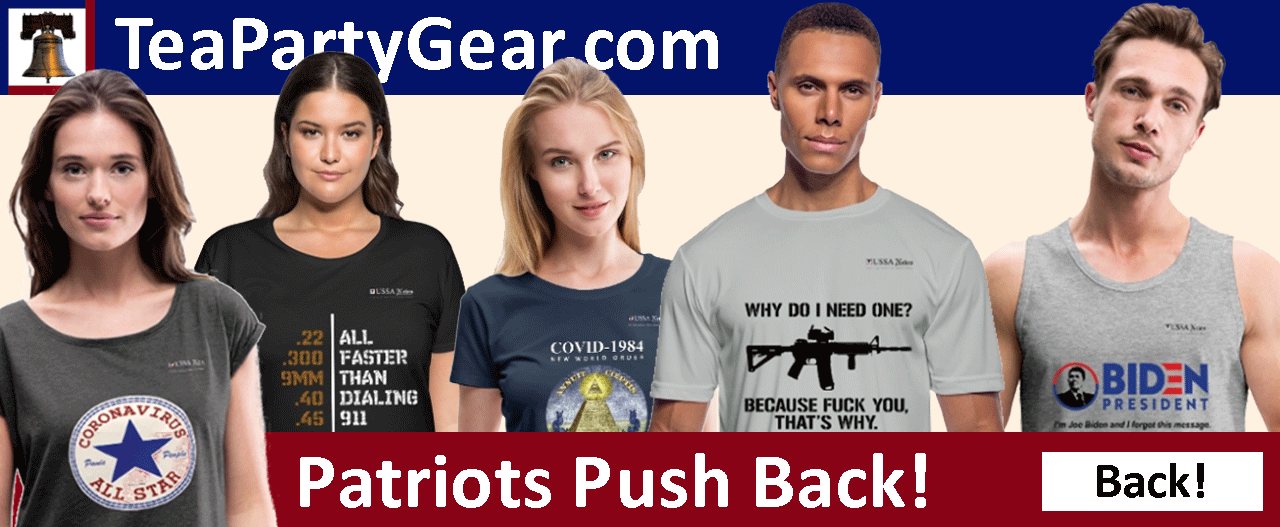 Editor note: In 2020, we saw a nationwide push to "defund the police".  While we all stood here shaking our heads wondering if these people were serious… they cut billions of dollars in funding for police officers.  And as a result, crime has skyrocketed – all while the same politicians who said "you don't need guns, the government will protect you" continued their attacks on both our police officers and our Second Amendment rights.
And that's exactly why we're launching this national crowdfunding campaign as part of our efforts to help "re-fund the police".
For those looking for a quick link to get in the fight and support the cause, click here.
—
 
CORONA, CA – A 12-year-old was run down by a man on probation riding a bicycle who then held her down while stripping off his clothing and making lewd comments to the girl.
Man dressed as woman tried to rape girl; naked suspect caught near school in Corona: Policehttps://t.co/BWT0AjlEKK

— Doctor Yield Curve (@Dr_Yield_Curve) October 14, 2021
On October 13, 2021, at approximately 7:13 a.m., a concerned citizen flagged down a Corona Police Officer in the 2100 block of W. Ontario Ave. and reported that a naked male was riding a bicycle in the area. 
Police searched the area near the Cesar Chavez Academy, a K-8 school, and located 41-year-old Carlos Martinez riding a bike naked near the school.
CPD Detective Daniel Clary said investigators discovered Martinez had been riding his bike in the area earlier dressed in women's clothing. That was when he struck the young girl with his bicycle, knocking her to the ground.
Martinez used the bicycle to hold the girl down while he stripped off his clothing, exposing himself to the young girl. While he made sexual comments to the victim, the brave schoolgirl was able to escape and run into a nearby school bus to safety.
Clary described the young girl's bravery:
"Martinez was wearing women's clothing and approached the student. Martinez shoved the student to the ground with his bicycle and removed his clothing, exposing his nude body while making sexual references.
"The girl acted quickly and was able to escape the assault by running to a nearby school bus."
Corona police arrest man accused of attempting to rape a 12-year-old girl on her way to school. https://t.co/CvwRAMXVcR

— KNX 1070 NEWSRADIO (@KNX1070) October 14, 2021
Martinez then rode off on the bicycle. Cesar Chavez Academy's message board to parents stated:
"The perpetrator was seen without clothing riding a bicycle. As our school busses (sic) arrived, this individual rode directly in view of our students."
Martinez was arrested after a brief struggle with police, Clary said. In a press statement, Clary said:
"Martinez was arrested for attempted rape of a minor and assault with a deadly weapon. He is being held at the Robert Presley Detention Center with bail set at $50,000. There is no further threat to the community and the investigation is on-going.      
"This incident demonstrates the importance of the 'See something, Say something' campaign. The Corona Police Department wants to thank the concerned citizen for reporting the suspect."
Assault Suspect Arrested – Click to read full press release. https://t.co/MTAwnzaO7m

— Corona Police Dept. #CoronaPD (@CoronaPD) October 14, 2021
Martinez was charged with contacting a minor with intent to commit a sexual offense, felony assault and indecent publicity.
His arraignment is scheduled for 9 a.m. Monday.
Additional counselors were brought to campus to assist students, the school message board said.
The Corona-Norco Unified School District was aware of the incident but said no one there was authorized to speak to the media, according to multiple media outlets.
Court records indicate Martinez was on probation at the time of the attack for traffic-related misdemeanor convictions in 2020.
 Do you want to join our private family of first responders and supporters?  Get unprecedented access to some of the most powerful stories that the media refuses to show you.  Proceeds get reinvested into having active, retired and wounded officers, their families and supporters tell more of these stories.  Click to check it out.
Bail set at just $15k for man who tried abducting a toddler in broad daylight in police-defunded NYC
October 14, 2021
NEW YORK CITY, NY – The 27-year-old suspect accused of trying to abduct a toddler in broad daylight earlier in October is reportedly being held on $15,000 bail following his arraignment. The disturbing attempted abduction of the child was captured on surveillance video.
On October 11th, footage captured the moments when police say that 27-year-old Santiago Salcedo snatched 3-year-old Lilianna Repka while the young girl was walking with her grandmother at the corner of East Tremont Avenue and Baisley Avenue in Schuylerville.
The suspect seen in the video approaches the young girl and quickly yanks her away from her grandmother, wrapping the child in a blanket and storming off.
However, witness Fermin Bracero says that Salcedo let go of the little girl once he was confronted by himself and others: 
"A couple people went after him and he let the girl go. If it weren't for us maybe who know what happen. It's crazy. He just came out of nowhere. Not too sure what he was planning to do, but carrying a blanket, either he's homeless or looking for a kid. That's what I saw. That's what my thinking is."
Bracero recounted how frightened the little girl's grandmother was during the incident: 
"She started screaming, the grandmother, 'My little girl! My little girl!' She was hysterical. It was like a movie, but this is real life. It was crazy."
Police later caught up with the suspect after he fled the area, with authorities saying Salcedo was located while he was sleeping in the doorway of a nearby business.
Speaking to the New York Post, the 3-year-old's mother, Jana Repka, said that she wants the suspect to "get help" but doesn't want to see him put in jail:
"I want to press charges but I don't want him to go to jail. I want him to get help. Jail is not going to help him."
During Salcedo's arraignment on October 12th, his public defender, Angeline Andersen, quoted the victim's mother and asked for leniency:
"I ask that your honor have that same compassion and understanding for Mr. Salcedo that the complainant's mother did."
Maniac who tried to abduct NYC toddler held on $15k bail https://t.co/YZUFsUwHoR pic.twitter.com/nAnRa137Y8

— New York Post (@nypost) October 13, 2021
The public defender asked that Salcedo receive "medical treatment and mental health services", which the judge did agree to. When it came time to set bail, Judge Seth Steed noted that the case is "very serious" and noted the time Salcedo faces if convicted:
"The defendant faces up to 15 years in prison for the alleged kidnapping of the 3-year-old girl."
Bail was set at $15,000 for the charges of kidnapping, unlawful imprisonment, and acting in a manner injurious to a child.
The suspect was further ordered to stay away from the victim in the event he's able to make bail.
 
Want to make sure you never miss a story from Law Enforcement Today?  With so much "stuff" happening in the world on social media, it's easy for things to get lost.  
The post Welcome to California: Man dressed as a woman tries to sexually assault 12-year-old walking to school appeared first on Law Enforcement Today.
Click this link for the original source of this article.
Author: Scott A. Davis
---
This content is courtesy of, and owned and copyrighted by, https://www.lawenforcementtoday.com and its author. This content is made available by use of the public RSS feed offered by the host site and is used for educational purposes only. If you are the author or represent the host site and would like this content removed now and in the future, please contact USSANews.com using the email address in the Contact page found in the website menu.