Johnson demands pay rise for lorry drivers…
"Boris Johnson has warned firms to increase lorry drivers' wages, as ministers urged 40,000 retired HGV licence holders to return to work to help refill petrol stations and deliver supplies to supermarkets. A senior government source said that a temporary relaxation of rules allowing more EU workers to help replenish a shortage of drivers in Britain would only "run up to Christmas" because "we need to be paying these people more rather than just flooding the market with cheap labour". The intervention came as at least 200 petrol stations across the country ran out of at least one type of fuel on Saturday night after private industry warnings of a shortage of HGV drivers were leaked to the media." – Sunday Telegraph
Analysis:
… as the Government fast-tracks 10,500 temporary visas to tackle labour shortages
"Business leaders have warned that the British government's plan to issue 10,500 temporary visas to lorry drivers and agricultural workers to tackle labour shortages does not go far enough to fix the crisis. The Department for Transport announced a package of measures on Saturday night designed to tackle a widespread shortage of lorry drivers caused by a combination of Brexit and the Covid pandemic. But business leaders called on ministers to relax restrictions much further to prevent chaos in the run-up to Christmas. Ruby McGregor-Smith, president of the British Chambers of Commerce, compared the announcement to "throwing a thimble of water on a bonfire"." – FT
Energy panic ushers in 'new nuclear age'…
"Boris Johnson is backing a new generation of nuclear reactors as Britain finds itself in the grip of an energy crisis. Ministers are understood to have adopted a "change of focus" towards nuclear power, which the prime minister sees as essential to the government achieving its 2050 net zero targets as well as his levelling-up agenda. Kwasi Kwarteng, the business secretary, is poised to approve funding for Rolls-Royce to create a fleet of mini reactors. Rolls-Royce believes the project to install at least 16 plants could create 40,000 jobs by 2050 in the Midlands, the north of England and elsewhere. A consortium led by the engineering firm has secured the £210 million needed to unlock matching funding from taxpayers." – Sunday Times
Comment:
Analysis:
… while Conservative MPs claim that Parliament was "misled" over the cost of reaching the net zero target
"Parliament was "misled" over the cost of reaching the net zero target, Conservative MPs have said, as internal documents reveal that most small electric cars cost thousands of pounds more than officials claimed they would by 2021. Data obtained from the Climate Change Committee (CCC), the official advisory body, following a legal battle shows that ministers based their estimates of the overall cost of the policy on assumptions that included a claim that the cost of small electric cars would plummet to £13,000 by 2021. In fact, most cost at least £20,000. The disclosure comes amid serious concerns in the Treasury and among Tory backbenchers about the financial burden of the net zero target." – Sunday Telegraph
Labour Party Conference 1) Infighting mars start of Labour conference as Starmer and Rayner clash over voting rules
"When Angela Rayner, Labour's deputy leader, stood up to huge cheers to address her party's conference on Saturday, the slogan "Stronger Future Together" was projected on the big screen behind her and all around the vast hall. Before what had been billed as Keir Starmer's defining conference, when he would reveal the real Keir to the nation, the party leader had also spoken last week of the need for togetherness in the party in a 35-page pamphlet spelling out his vision for Britain. "In recent decades, the legacy of the 1997 Labour government has become contested to the extent that the party has at times felt like separate families living under one roof. This has been harmful and alienating," Starmer wrote." – The Observer
Labour angers unionists with 'the north of Ireland' provocation  – Sunday Telegraph
Labour Party Conference 2) Rayner faces calls to apologise after describing Tories as 'bunch of scum'
"Deputy Labour leader Angela Rayner has faced calls to apologise after reportedly describing the Tories as "scum" at a conference reception. Government minister Amanda Milling described the Labour MP's remarks as "shocking". Ms Rayner reportedly launched an outspoken attack on the Conservatives during an event for Labour activists from north-west England at the conference in Brighton. The Ashton-under-Lyne MP described the Tories as "a bunch of scum, homophobic, racist, misogynistic", the Daily Mirror reported. Foreign Office minister Ms Milling said: "Angela Rayner must apologise for these comments." She said Ms Rayner had been former leader Jeremy Corbyn's "henchman when Labour became embroiled in anti-Semitism" and "she failed to act"." – Sunday Telegraph
Labour Party Conference 3) Private schools to be taxed £1.7 billion to fund state classrooms under plans from Starmer
"Sir Keir Starmer said he will force private schools to start paying tax in order to raise £1.7billion for state schools if Labour wins the next election. In his keynote speech to the Brighton conference this week, the Labour leader will pledge to end the charity status for schools. The VAT exemption is currently worth £1.6billion and they will also have to pay £104million in business rates. Speaking to the Sunday Mirror, Sir Keir said: 'Labour wants every parent to be able to send their child to a great state school. 'But improving them to benefit everyone costs money. That's why we can't justify continued charitable status for private schools.'" – Daily Mail
Labour Party Conference 4) Robert Colvile: Starmer is caught between the activists and the voters. But Johnson should take note, not gloat
"One of the great literary pleasures is reading a clever critic putting the boot in. On that score, Keir Starmer's essay for the Fabian Society last week was a triumph. A Guardian columnist called it "a necklace of platitudes strung together with banalities, fastened with cliché". The Spectator countered with "a groaning tumbril of dead metaphors trundling along the slow road to nowhere". Like Starmer himself, it took being boring and raised it to an art form. It wasn't just pabulum. It was totally, utterly, absolutely pabulous. For many readers the problem with the essay wasn't just the language (most of which could have been churned out by a Tory speechwriter without a qualm) but the ideas." – Sunday Times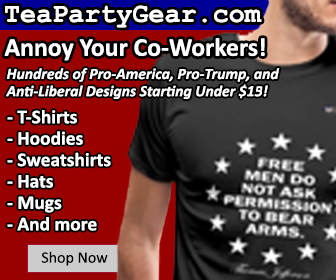 Don't fail the next generation on homes, Jenrick warns
"The Conservatives will be "letting the next generation down" if they fail to deliver reforms to "build the homes we need", the former Housing Secretary warns. In an article for The Telegraph, Robert Jenrick, who was ousted in this month's reshuffle, warns Boris Johnson and Michael Gove against retreating from major planning changes in the face of opposition by MPs. Mr Jenrick's intervention – his first since leaving the Government – follows reports that Mr Gove, the new Levelling Up Secretary, is considering watering down changes drawn up in a new Planning Bill, following a Tory revolt over earlier versions of the proposals. Mr Jenrick cites Mr Johnson's previous commitment to "big, bold steps" to "build the homes we all need", stating: "I know he and my successor won't want that to slip through our fingers."" – Sunday Telegraph
Sunak vetoes Government move to introduce new tax on junk food
"Chancellor Rishi Sunak has vetoed a move by the Government to introduce a new junk-food levy, arguing that voters are already being taxed too heavily. Mr Sunak has been put under pressure by colleagues and Government officials to impose a tax on foods which are high on sugar or fat in next month's Budget. The suggestion is understood to have been made to Treasury Minister Helen Whately as part of a spending bid submitted by officials in Sajid Javid's Health Department and George Eustice's Environment Department, with backing from Public Health England. But sources say the Chancellor has 'kiboshed' the idea on the grounds that it would further hit lower-income voters". – Mail on Sunday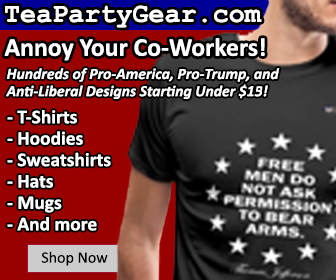 Patel admits women have been 'let down' after Sabina Nessa murder
"Priti Patel has said that crimes of violence against women "are still far too common" and that victims and survivors are being "let down" by police. The home secretary's critical comments came as detectives hunting the killer of Sabina Nessa, 28, indicated that a suspect may have driven to southeast London from Kent to attack the primary school teacher. Yesterday forensics officers searched an underground car park near where the balding suspect was captured on CCTV. Police also revealed that he may have been spotted trying to conceal a weapon up his sleeve minutes before the murder." – Sunday Times
Coronavirus 1) Get jabbed, win a car: care bosses in desperate drive to keep hold of staff
"Wyncourt Care Home in Timperley, Greater Manchester, is a "family business with family values", according to its boss, Ben Mattinson. In seven weeks' time, that family will be split up. On November 11, if the government's plan to ban those without two Covid jabs from entering care homes goes ahead, he could lose six staff with 40 years' experience between them. The ban affects not just people working in the home, but anybody who comes inside, with the exception of visitors or those who are exempt, such as the emergency services. He said: "We've been through so much together. One resident said: 'It will be like losing one of your best friends'. We didn't have visitors for nearly 12 months. The staff aren't just numbers to us."" – Sunday Times
Coronavirus 2) Antivaxers harassing pupils at school gate
"The head teacher of a leading school has told of her "nightmare" trying to protect pupils from antivax protesters at the gates. Niamh Arnull said children at Finchley Catholic High School for Boys in north London were intimidated last week by protesters who gave them leaflets and told them Covid-19 vaccines are unsafe. "Some of our pupils came back inside because they felt very uncomfortable," she said. "They were worried about being approached by adults in that way. If we see strangers we're always on alert. But it's the first time we were definitely sure it was antivaxers." The protesters were part of Outreach Worldwide, a loose, largely UK-based group, who are targeting schools using the encrypted Telegram app." – Sunday Times
Tory crackdown on 'online harms' puts Red Wall seats at risk – as voters in old Labour strongholds tell PM: It attacks free speech
"Government plans to penalise tech companies for 'harmful' content risks alienating key voters in Red Wall seats, an exclusive new poll has found. Under the draft Online Safety Bill, the media regulator Ofcom will be given the power to levy large fines and block sites run by companies such as Google and Facebook if they expose users to material such as jihadi suicide videos. But a survey by YouGov has found that voters fear that the measure will damage free speech – objections which are particularly pronounced among Tory Brexit supporters in those formerly Labour seats in the Midlands and North which fell to the Conservatives for the first time at the last General Election." – Mail on Sunday
Click this link for the original source of this article.
Author: Conservative Home
---
This content is courtesy of, and owned and copyrighted by, http://www.conservativehome.com and its author. This content is made available by use of the public RSS feed offered by the host site and is used for educational purposes only. If you are the author or represent the host site and would like this content removed now and in the future, please contact USSANews.com using the email address in the Contact page found in the website menu.