In today's episode, Dinesh reveals how Biden's open-door policy is bringing Haiti to America, a preview of what all of America will be like if this continues indefinitely. Dinesh exposes the way the Democrats have used Covid to create a new social caste system in America.  Going beyond the Durham indictment, Dinesh spotlights the critical role of the media in enabling the Hillary campaign's Russia hoax. Dinesh examines the debate over the eucharist between the two leading early reformers–Luther and Zwingli–to test the validity of their shared doctrine of Sola Scriptura. 
—
Dinesh D'Souza is an author and filmmaker. A graduate of Dartmouth College, he was a senior domestic policy analyst in the Reagan administration. He also served as a research fellow at the American Enterprise Institute and the Hoover Institution at Stanford University.
He is the author of many bestselling books, including "Illiberal Education," "What's So Great About Christianity," "America: Imagine a World Without Her," "The Roots of Obama's Rage," "Death of a Nation," and "United States of Socialism."
His documentary films "2016: Obama's America," "America," "Hillary's America," "Death of a Nation," and "Trump Card" are among the highest-grossing political documentaries of all time. He and his wife Debbie are also executive producers of the acclaimed feature film "Infidel."
—
Want to connect with Dinesh D'Souza online for more hard-hitting analysis of current events in America? Here's how:
Facebook: https://www.facebook.com/dsouzadinesh
Twitter: https://twitter.com/dineshdsouza
Rumble: https://rumble.com/dineshdsouza
Instagram: https://www.instagram.com/dineshjdsouza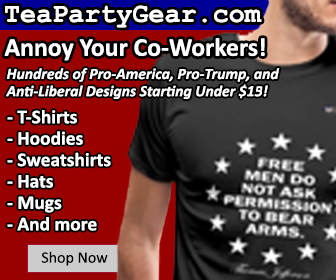 Email: http://www.dineshdsouza.com/email/
We would like to thank our advertisers for today's podcast: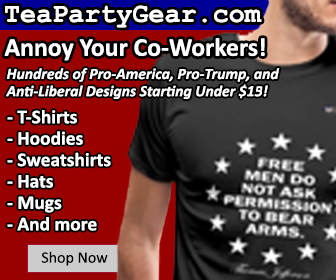 http://www.mypillow.com​
http://www.birchgold.com​
https://www.expressvpn.com/dinesh

https://www.puretalk.com
https://balanceofnature.com
Send your audio or video questions at [email protected] Please make them around 30 seconds so we can use it on the podcast!
Books used in today's podcast:
https://www.barnesandnoble.com/w/rebel-in-the-ranks-brad-s-gregory/1125815601?ean=9780062471185
Trump Card DVD: http://salemnowstore.com/
Our movie Infidel https://www.infidel911.com
Watch Danielle D'Souza Gill Counter Culture Show -click below:
https://www.theepochtimes.com/anti-americanism-in-america-counterculture_3883381.html?&utm_medium=CounterCulture&utm_source=Others&utm_campaign=Antifa&utm_content=7-4-2021
Articles:
Debbie's articles in El American https://elamerican.com/author/debbie-dsouza/
Latest : https://elamerican.com/crossing-over-illegal-immigration/
Movies
https://www.trumpcardthemovie.com
https://www.infidel911.com
https://salemnow.com/no-safe-spaces/ Promo code DINESH FOR NO SAFE SPACES MOVIE ON SALEMNOW.COM
https://watch.salemnow.com/products/what-killed-michael-brown
https://watch.salemnow.com/products/church-people
PROMO Code Dinesh
Songs
Debbie D'Souza sings America The Beautiful music video https://www.youtube.com/watch?v=t03R38ojb2I
Trump Card Original Soundtrack available on iTunes
More of Dinesh D'Souza Books:
https://www.barnesandnoble.com/w/whats-so-great-about-christianity-dinesh-dsouza/1100392304?ean=9781414326016
https://www.barnesandnoble.com/w/the-big-lie-dinesh-dsouza/1125950908?ean=9781621573487
https://www.barnesandnoble.com/w/america-dinesh-dsouza/1119393975?ean=9781621574019
https://www.barnesandnoble.com/w/united-states-of-socialism-dinesh-dsouza/1135457770?ean=9781250163783
https://www.barnesandnoble.com/w/death-of-a-nation-dinesh-dsouza/1127951351?ean=9781250167842
https://www.barnesandnoble.com/w/the-end-of-racism-dinesh-dsouza/1136799082?ean=9780684825243
https://www.barnesandnoble.com/w/ronald-reagan-dinesh-dsouza/1112631236?ean=9780684848235
Danielle D'Souza Gill books
The Choice: The Abortion Divide in America – Danielle D'Souza Gill https://www.barnesandnoble.com/w/the-choice-danielle-dsouza-gill/1136323798