INDIANAPOLIS, IN — A 29-year-old man was shot and killed after being robbed by two men with active warrants, and now the victims mother feels like the system failed her family. 
In mid-January, the victim, Justin White, was reportedly stopped at the gas station on Keystone on his way home from work, when he was robbed and killed by two men just shy of his 30th birthday.
White's mother Jerri Radcliff, said:
"His birthday is coming up we don't get to celebrate that with him.  He's got a daughter that he won't get to see grow up," 
Prosecutors claim 21-year-old Tavon Macklin, seen on surveillance wearing a black shirt, and 21-year-old John Ziegler who wore red, both shot White during an attempted robbery, Fox59 reported.
Authorities believe White was a random target, and now both Macklin and Ziegler are charged with his murder. 
Court records show that the two men had planned to rob someone at random. 
IMPD arrested a second man in a southeast side homicide.
John Ziegler is accused of murder in the January 17 shooting of Justin White.
Police had already arrested Tavon Macklin for his alleged involvement in the deadly shootinghttps://t.co/sAEj2iHnsg

— WTHR.com (@WTHRcom) March 4, 2021
White's mother feels as though the court system failed her family because at the time of her son's murder, both men had active warrants stemming from incidents that occurred prior to the shooting.
Radcliff said:
"This could have been prevented and it wasn't,"  "If they would have got these guys off the street, my son would still be walking around with me today."
Following White's murder, police allege that both men continued to commit crimes. Macklin was allegedly wounded after getting into a shoot out with police officers on Forest Manor last week.
In that incident, police said detectives spotted Macklin in a car, and began following him because of his two active warrants for violating a community corrections sentence for robbery.
IMPD said during the car pursuit, Macklin got out of the passenger seat and shot at the detectives and SWAT team members, who had been called because Macklin was believed to be armed, Indy Star reported. 
The officers fired back, hitting Macklin. He was taken to Eskenazi Hospital in critical condition and later upgraded to stable. 
Additionally, prosecutors believe Ziegler robbed a Boost Mobile, as well as a Dollar General and a Circle K, according to reports.
Both men had active warrants during all of those crimes.
Indy FOP President Rick Snyder, said:
"The frustration is you have people who are repeat violent offenders cycled into the neighborhoods by design by a broken system of criminal justice," 
According to Snyder, Marion county courts allow over 4,000 offenders to be on GPS monitoring at any one time, and 100 of those devices are cut off every month.
NEWS: IMPD has arrested Tavon Macklin for the murder of Justin White, who was found shot in a parking lot on Jan. 17.https://t.co/UFVTvSfl5Y

— 93 WIBC Indianapolis (@93wibc) March 1, 2021
Snyder knows that this is a vicious cycle that needs to be corrected.
He said:
"We've got to close the revolving door," 
He went on to say:
"We firmly believe if we closed this revolving door of justice, we'll see a 30 percent reduction in our homicide rates."
White's mother also agrees that things need to change, so mothers do not have to burry their children. 
Radcliff said:
"The system needs to get better for moms like me and families like mine.  There's no need losing loved ones that don't need to be lost," 
Both Ziegler and Macklin will be held without bond pending trial on their murder charges.
Do you want to join our private family of first responders and supporters?  Get unprecedented access to some of the most powerful stories that the media refuses to show you.  Proceeds get reinvested into having active, retired and wounded officers, their families and supporters tell more of these stories.  Click to check it out.
National FOP sounds the alarm: 45 officers shot, 11 killed by gunfire already in 2021
March 2, 2021
The National Fraternal Order of Police shared some troubling numbers with relation to lethal violence directed toward police officers in 2021.
According to the data shared by the FOP, there's been 45 officers shot in the first two months of 2021 – 11 of which were killed by said gun fire. 
🚨🚨🚨The violence against the brave men and women of law enforcement continues. Just two months into 2021:

⚠️ 45 officers shot
⚠️ 11 officers killed by gunfire
⚠️ 13 officers shot in 10 separate ambush attacks

It's time for EVERYONE to #SupportThePolice and say #EnoughIsEnough pic.twitter.com/auImYdq7mc

— National Fraternal Order of Police (FOP) (@GLFOP) March 1, 2021
Furthermore, reportedly 12 of those officers shot were done so in alleged "ambush" styled attacks. 
With all that has transpired in the past year, those working in law enforcement throughout the country have been getting denigrated seemingly at every proverbial corner. 
Let's take some time to pay homage to the officers that were maliciously taken too early by hostile gunfire this year. 
Agent Luis Salamán-Conde was reportedly shot and killed while he was responding to the scene of an accident on Avenida Roberto Clemente in Carolina on January 11th.
One of the drivers involved in the crash that Agent Salamán-Conde responded to was said to have opened fire on the agent with an AK-47, fatally striking the agent. 
The suspect in that case was said to have then carjacked a vehicle after the shooting. 
Officers from the Carolina Municipal Police Department and Puerto Rico Police Department began to pursue the suspect, which the suspect was said to have stopped nearby the Luis Munoz Marin International Airport.
The same suspect allegedly opened fire on officers again – this time fatally striking Agent Luis Marrero-Díaz of the Puerto Rico Police Department.
Thereafter, the suspect attempted to flee the area again – reportedly using the vehicle to fatally strike Agent Eliezer Hernández-Cartagena. 
One day after the killing of the three officers, officials found the suspect dead – with the suspect having been fatally shot and a cardboard sign left on his body claiming he was responsible for the killings of the police officers.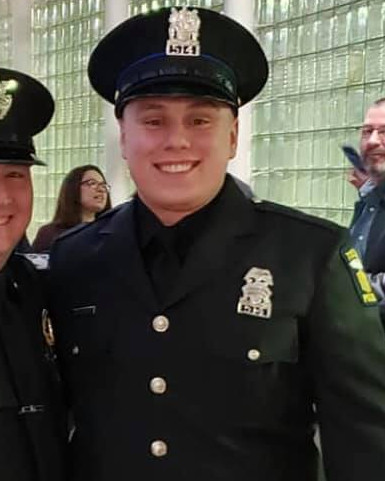 Officer Brandon Stalker from the Toledo Police Department was fatally shot on January 18th after responding to the scene of a barricaded arson suspect. 
Officer Stalker was part of a large response working to get an arson suspect to come out of a residence where he'd reportedly barricaded himself in. 
While Officer Stalker was positioned on the perimeter of the residence, the suspect had rushed out of the home with two firearms and started shooting – fatally striking Officer Stalker in the head. 
Other officers on the scene returned fire on the suspect, fatally wounding the individual. 
Deputy Sheriff Adam Gibson and K9 Riley of the Sacramento County Sheriff's Department were shot and killed on January 18th as well, during the pursuit of a parolee whose vehicle matched one involved several recent burglaries. 
During the pursuit of the suspect's vehicle, it had eventually become disabled at a state fair parking lot. K9 Riley was deployed to assist with getting the suspect out of the vehicle, which the K9 was said to have been shot by the suspect after getting inside of the suspect's vehicle. 
Deputy Gibson was also fatally wounded from the gunfire emanating from the suspect's vehicle. 
Other deputies on the scene returned fire on the suspect, killing the subject.
Lieutenant Michael Boutte from the Hancock County Sheriff's Office was shot and killed on February 1st after responding to a call involving a suicidal subject in the town of Necaise.
The subject was said to have fatally shot Lieutenant Boutte as he was exiting his patrol vehicle. Another deputy who responded to the scene of the incident shot and wounded the subject thereafter, with the suspect being taken into custody following the incident.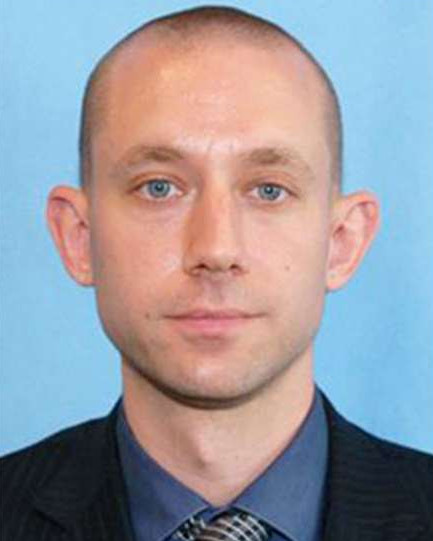 FBI Special Agent Daniel Alfin and Special Agent Laura Schwartzenberger were both shot and killed while executing a search warrant in Sunrise, Florida, while working an investigation related to a child pornography case on February 2nd.
The two agents were part of a team entering an apartment at 10100 Reflections Boulevard when the suspect inside began shooting towards agents – fatally striking the two agents, and non-fatally striking three others. 
Authorities later found the suspect inside of the apartment deceased.
Patrolman Darian Jarrott from the New Mexico State Police was shot and killed on February 4th while attempting to conduct a traffic stop on the I-10 in Luna County. 
The driver inside of the vehicle that Patrolman Jarrot pulled over was said to be a known offender, and current subject of a then-ongoing narcotics investigation. 
Said driver fatally shot Patrolman Jarret and fled down the I-10 before the suspect's vehicle was eventually disabled via spike strips further down the interstate and getting into a firefight with other police officers. 
One additional officer was wounded in the final standoff with the suspect, with Las Cruces Police officers returning fire and fatally shooting the suspect.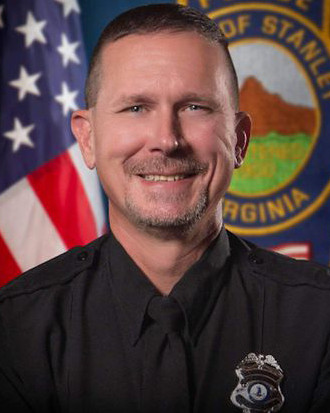 Stanley Police Officer Dominic "Nick" Winum was shot and killed on February 26th while attempting to conduct a traffic stop near Judy Lane in Stanley, Virginia. 
The suspect inside of the vehicle reportedly shot and killed Officer Winum before he could even exit his patrol vehicle during the stop. 
After shooting the officer, the suspect reportedly fled the scene and was eventually located by local sheriff's deputies at a barn not far from the original incident. 
Officials stated that the suspect had attempted to reach for a weapon after deputies made contact with him – resulting in deputies fatally shooting the suspect.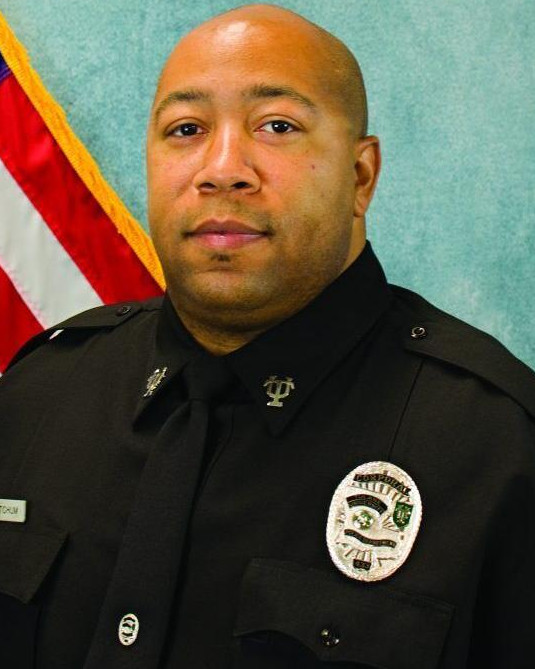 Reserve Deputy Constable Martinus Mitchum of the Second City Court of New Orleans Constable's Office was shot and killed by a suspect following an altercation with staff outside of a high school basketball game on February 26th.
The suspect in said case had reportedly gotten into an argument and physical confrontation with school staff outside of George Washington Carver High School – and Deputy Constable Mitchum helped to escort the subject off premises. 
Officials say that the suspect then shot Deputy Constable Mitchum in his chest, killing him. The suspect was then taken into custody by Orleans Parish Sheriff's deputies on the scene.
On top of having been a reserve constable with the Second City Court of New Orleans Constable's Office, Mitchum also served as a full-time police officer with the Tulane University Police Department and previously served with the Loyola University Police Department.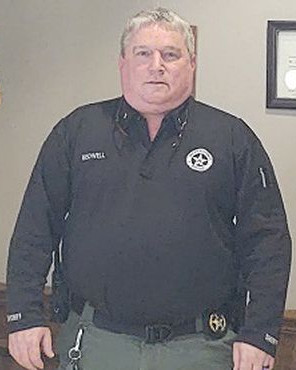 Lieutenant Justin Bedwell from the Decatur County Sheriff's Office was reportedly shot during an incident that occurred on February 27th, later succumbing to his sustained wound on March 1st. 
Lieutenant Bedwell was said to have been involved in a vehicular pursuit of two suspects inside of a pickup truck that opened fire on deputies after fleeing an attempted traffic stop for reckless driving in Seminole County.
The chase eventually landed in Decatur County, which is when Lieutenant Bedwell became involved.
The suspects were said to have pulled into a residence and tried forcing their way into it via gunfire – but were met with return gunfire by the homeowner and abandoned that effort. 
When Lieutenant Bedwell had arrived at the area nearby where the attempted home invasion occurred, one of the suspects was said to have opened fire on his patrol vehicle – hitting Lieutenant Bedwell in the chest. 
Both suspects were eventually apprehended after the incident – one at the scene of the incident and the other roughly 12 hours later. Unfortunately, Lieutenant Bedwell died while undergoing surgery related to his injury on March 1st.
_
Want to make sure you never miss a story from Law Enforcement Today? With so much "stuff" happening in the world on social media, it's easy for things to get lost.
Make sure you click "following" and then click "see first" so you don't miss a thing! (See image below.) Thanks for being a part of the LET family!
The post 'This could have been prevented': Two men with active warrants randomly murdered a 29-year-old man appeared first on Law Enforcement Today.
Click this link for the original source of this article.
Author: K. Winters
---
This content is courtesy of, and owned and copyrighted by, https://www.lawenforcementtoday.com and its author. This content is made available by use of the public RSS feed offered by the host site and is used for educational purposes only. If you are the author or represent the host site and would like this content removed now and in the future, please contact USSANews.com using the email address in the Contact page found in the website menu.