In a recent appearance on "The Story," Detroit Police Chief James Craig blasted Senator Ed. Markey (D-MA) for suggesting that all police departments be disarmed.
Portland police routinely attack peaceful protestors with brute force. We must disarm these officers, and every other police department in America, of weapons of war, and enact a nationwide ban on tear gas, rubber and plastic bullets, and bean bag rounds. https://t.co/PDZcjhmSLB

— Ed Markey (@SenMarkey) September 14, 2020
Markey said via his Twitter account:
"Portland police routinely attack peaceful protestors with brute force.
We must disarm these officers and every other police department in America of weapons of war and enact a nationwide bar on tear gas, rubber and plastic bullets, and bean bag rounds"
Markey said in another statement:
"Our streets are not meant to be battlefields and law enforcement shouldn't be using weapons of war against protestors and other Americans.
Law enforcement's use of tear gas also compounds the effects of structural racism because we know communities of color are already suffering disproportionately during this global pandemic.
It's time we stop using these potentially lethal weapons against our own people."
Dem senator calls for disarming cops. Detroit police chief shoots back: 'When are we going to talk about disarming criminals?' https://t.co/IqmitoHJcp

— Sharon Shepard (@SharonShepshan) September 17, 2020
Chief Craig hit back hard when asked to respond to Markey's comments.
He said:
"Absolutely ridiculous. You know what I find fascinating, Martha and even Rashida Tlaib here out of my state here in Michigan who is calling for me to resign, let me just say this.
When are we going to start talking about disarming criminals? I've been on the record, I support law-abiding citizens to be armed, but criminals?"
He continued:
"And so it's okay to attack police officers and then everyone always says one thing, 'These were peaceful protesters.' So, I guess when you throw Molotov cocktails, railroad spikes, other projectiles, using green lasers, I guess that constitutes being peaceful."
He added:
"We have never tried to stop folks from their right to free speech. We've been dealing with this for in excess of 100 days. Six instances where we've had to use force because they were either attacking us or they resisted a lawful arrest. Enough is enough."

ICYMI: Detroit Police Chief blasts out-of-touch liberal Democrats:https://t.co/h09NM6dPy3 pic.twitter.com/PuhsfqAieQ

— Greg McNeilly (@gregmcneilly) September 17, 2020
Many activists have repeatedly called for Craig to resign, but he wants everyone to know he plans to stay on the job.
He said:
"I've taken a firm stand here in Detroit. I've been supported by Detroiters, but let me just say, Detroiters want them gone and so I'm not leaving. They have to leave. And I've said it publicly, both locally and nationally and I'm going to hold my ground because our men and women who serve deserve much better than this."
During his interview with Martha MacCullum, he was asked why he keeps working in light of other police chiefs around the country leaving.
He said:
"It's clear to me what's really going on. It's not about who the police chief is sitting in the seat, whether the police chief is black, whether he's white, black, Asian, male, female. It's deeper than that. If you talk against this group, you must go. That's their attitude."
Detroit Police Chief James Craig Blasts Ed Markey For Suggesting Police Shouldn't Have 'Weapons Of War' https://t.co/ZhrCXZqAyU – @dailycaller

— Shawn McKenzie 🇺🇸 (@SMcK17) September 17, 2020
Markey's far-left comments come just days after two Los Angeles officers where ambushed by an armed man who came up upon their police vehicle and shot them both without any provocation. Both officers sustained gunshot wounds to their heads. The 24-year-old male officer was released from the hospital, but the female officer is still recovering
Anti-police, pro-Biden supporters showed up outside of the hospital to chant disgraceful sayings such as, "we hope they die" and other far-left activists are supporting the continued looting and rioting in many Democrat-run cities. Is this really the time to be advocating for police departments to be disarmed?
President Donald Trump recently stated:
"There has never been a clearer choice between two parties, two visions, two philosophies or two agendas. This election will decide whether we will defend the American way of life or allow a radical left movement to completely dismantle and destroy it. It will not happen."
In early September, U.S. District Court Judge Laurie Michelson issued a temporary restraining order after activists from Detroit Will Breathe launched a lawsuit against the city that charges police with using excessive force when opposing unruly demonstrations.
Chief Craig responded by saying that his officers have only used necessary force against protestors when they have not been demonstrating peacefully. He added that his officers have only had to use "some" level of force against demonstrators on six occasions during the 100 days of protest.
He said:
"Policed used force during the first three days of protests, again when rioters attacked police vehicles and while they wanted to set up a Seattle-type zone and they refused to be arrested. So, yes force was used, but just that force that was necessary."
Craig added:
"Someone has to step up and just simply say this must stop. It doesn't matter if you're left, if you are right, what the issues are. They have an agenda and one thing we have done here in Detroit, we have done that very well."
Do you want to join our private family of first responders and supporters? Get unprecedented access to some of the most powerful stories that the media refuses to show you. Proceeds get reinvested into having active, retired and wounded officers, their families and supporters tell more of these stories. Click to check it out.
Here is another article from Law Enforcement Today about the far-left idea of police reform:
This editorial is brought to you by a former police chief and a current staff writer at Law Enforcement Today.
—
Make no mistake about it. The chaos that has ensued in the last month has been planned. All it took was a spark to set it off, and that spark was the death of George Floyd. More accurately, all it took was an excuse to set it off. If anyone thinks all of this is about George Floyd, you are sadly mistaken. This is mostly about one thing…November 3, 2020.
All you have to do is look at what the reaction (or lack thereof) of the Democrats to the unadulterated chaos that is going on and it is clear that they have no interest in putting a stop to the madness. In fact, in many instances, they are actually encouraging it.
None of this is lost on Judge Jeanine Pirro of Fox News. Last Saturday, Pirro addressed the lunacy that is the Democrats and their minions. Pirro said that the Democrats were hoping for chaos not only to undermine the police but also to help them at the ballot box in November.
Pirro is in favor of deploying the National Guard in cities across the country where local leadership, all Democrats have refused to act. As a matter of fact, it took the mob showing up at the home of Seattle's mayor Jenny Durkan before she finally took action to dismantle an autonomous zone in the downtown area that had become the laughing stock of the country, at least among those with more than a couple of brain cells to rub together.
We're going to paraphrase what Judge Pirro said and she makes some tremendously valid points.
We are a nation of laws, or at least we were a nation of laws. Since Floyd's death, we have seen our cities devolve into virtual anarchy, with police officers being excoriated and those who commit crimes being lifted up as heroes. In many cities, police have just thrown up their hands and virtually given up, mostly because they fear that if they do act, they will get arrested, as happened to two officers in Atlanta.
After destroying businesses in the cities through unabated looting, burning and wanton destruction, the mob has diverted toward removing anything that commemorates our history—good, bad, or indifferent. What started out as destroying Confederate monuments has denigrated into destroying anything that commemorates any historical figure—be it Christopher Columbus, George Washington, or even the man who lost his life after emancipating slaves, Abraham Lincoln. Make no mistake about it. This latest part is not about George Floyd. It's about fundamentally changing our country and removing any remnants of our founding.
Of these monuments that the anarchist left is trying to remove, is one called an Emancipation monument, which pictures a former slave, breaking his bonds with Abraham Lincoln freeing him. The whiny anarchists say that this monument shows the slave being "subservient" to Lincoln, and the arts commission in Boston has authorized its removal.
Ulysses S. Grant was the Union general who turned the Civil War around in favor of the North and brought about the downfall of the confederacy. His statue too had to come down. But this is about racism? Apparently not.
Those who do riot, loot, and burn? Well in cities such as St. Louis, where George Soros' planted stooge sits as District Attorney, they are dismissing charges against the criminals. Defend your house from the mob, as a couple in St. Louis did last weekend? Well, that same District Attorney is threatening them with arrest, for defending themselves and their property from the mob.
Police have been virtually emasculated by city leaders in Democrat-run cities, as cops are forced to abandon their precincts in cities such as Seattle and Minneapolis as the mob runs wild as they are ordered to stand down. And now, with the threat of defunding hanging over their heads, as crime explodes, many cops are putting in their retirement papers. They've had it. Pirro noted that over 272 New York City police officers have filed for retirement, with more planning on doing so.
Police last week in Tampa were setup on a probably bogus report of shots fired, then are virtually ambushed by hundreds of people. The legislature in Virginia has a bill proposed which will downgrade the charge of assault on a police officer from a felony to a misdemeanor.
That legislature is of course, run by Democrats. Minneapolis has a veto-proof majority of city council members who want to disband the police department are replace it with some social engineering "department of community do-gooders" or something.
In Seattle, the autonomous zone initially known as CHAZ and then renamed CHOP had the blessing of the mayor initially, who likened the autonomous zone carved out of her city as basically a reincarnation of Woodstock, and even said that this summer would be the "summer of love" in Seattle.
That of course started falling apart, and gangs of armed thugs with AR-15's were seen roaming the area as a quasi-"law enforcement" group. The "summer of love" became the summer of death as shootings started to occur and took two lives, including a 16-year-old teen.
As mentioned above, it wasn't until the criminal thugs set up at Mayor Durkan's house did she take action to take back that area for the city.
In an ultimate display of chutzpah, one of those shot, who occupied the autonomous zone, complained that the police didn't respond quickly enough to the area where first of all they were chased out of, and secondly where they were denied admittance a week earlier to tend to shooting victim. Actions have consequences.
In fact, Seattle police released a video which showed police and other emergency responders being denied admittance to the zone by a violent crowd.
One billion-dollar business has said that they are leaving Seattle and heading to safer pastures, going to Phoenix where the president of the company said there is a "better quality of life." Other businesses are suing Seattle and Durkan, claiming that city officials had basically abandoned that area of the city to the mob.
It is hardly surprising that all of this mayhem is taking place primarily in states run by Democrats. Which states prohibited religious gatherings of all types during the coronavirus pandemic? If you said Democrat-run states, you would be correct.
As the judge noted, there is far less murder and mayhem occurring in Republican-led states. Why you say? Because Republican governors would not be hesitant to call in the National Guard, and the dirtbags know it. In addition, those states are standing behind their law enforcement officers, not abandoning them to appease the mob.
All of this chaos has been created in response to the Floyd killing to protest against so-called "systemic racism." Citizens, businesses and of course the usual suspects like sports figures and Hollywood hypocrites have all jumped on the "Black Lives Matter" bandwagon without even looking at what the group represents. The founders of the group are all avowed Marxists, and make no mistake about it, they want to turn America into a Marxist country.
Doubt us? The president of Black Lives Matter New York was upfront about exactly what they want in an interview with Fox News' Martha MacCallum: "If this country doesn't give us what we want, then we will burn down this system and replace it, all right? You can take that figuratively or literally."
While President Trump has condemned the violence, one voice has been mysteriously absent. That voice belongs to former Vice President Joe Biden, the presumptive Democratic nominee for president. He has not issued one word—not one—condemning the violence. What about other Democrats? Not one of them…not Pelosi, not Schumer…none of them have criticized the violence. They're too busy criticizing President Trump for how he was holding a bible.
What about Republicans for God's sake? With few exceptions, they've been silent. Oh, we have two Republican senators who are virtue signaling by sponsoring a bill to remove Columbus Day as a national holiday with Juneteenth, which nobody ever heard of for the most part until this year. We have cities burning, cops being attacked, our national heritage being destroyed, and these two clowns are worried about sucking up to the mob.
Murders in our major cities are set to break records and not the good kind. New York, Chicago, Baltimore, and other major cities have seen an explosion in major crimes, including murder as they push to defund police and slash their budgets in favor of youth basketball leagues, more social workers and to increase teacher's salaries.
Democrats say they want police reform; however, they only want it on their terms. They refused to work with Sen. Tim Scott, the only black Republican in the Senate, with one tone-deaf senator Dick Durbin referring to it as a "token" gesture. "Token?" Tell us what you really think, Sen. Durbin. Scott told Democrats to present amendments they wanted considered, and they outright refused. Yet, House Democrats accuse House Republicans of blocking reform.
Democrats are showing their hand. If somehow the Democrats are able to pull it off and defeat President Trump, watch the Democrats do an about face on November 4. If Trump wins, expect more of the same. Meanwhile, the Democrats are living up to their mascot, that of stubborn donkeys. They don't give a rat's ass about reform. They want chaos. They embrace chaos.
Judge Pirro believes the National Guard needs to be federalized in order to keep the peace, and I agree. It is the beginning of July and it is looking to be a long, hot summer. Law enforcement needs to be supported, or it will get to the point where we have a vigilante justice system where ordinary citizens will be forced to defend themselves. That is a recipe for disaster.
—
Want to make sure you never miss a story from Law Enforcement Today? With so much "stuff" happening in the world on social media, it's easy for things to get lost.
Make sure you click "following" and then click "see first" so you don't miss a thing! (See image below.) Thanks for being a part of the LET family!
The post Police Chief blasts Senator that called for 'disarming every police department' of 'weapons of war' appeared first on Law Enforcement Today.
Visit the USSA News store!
Click this link for the original source of this article.
Author: Jenna Curren
---
This content is courtesy of, and owned and copyrighted by, https://www.lawenforcementtoday.com and its author. This content is made available by use of the public RSS feed offered by the host site and is used for educational purposes only. If you are the author or represent the host site and would like this content removed now and in the future, please contact USSANews.com using the email address in the Contact page found in the website menu.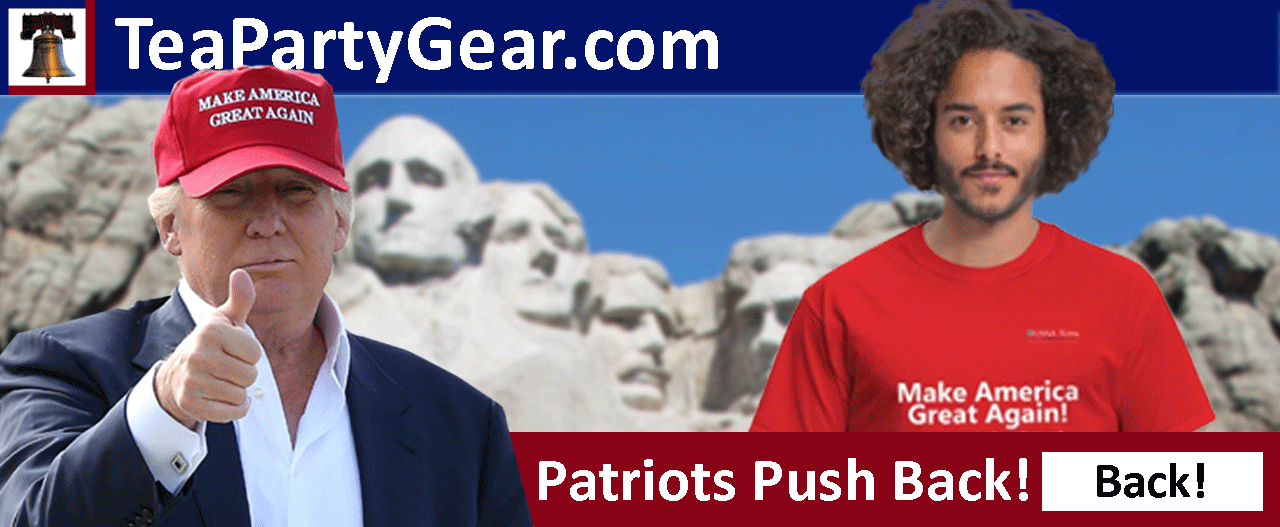 Visit our Discussion Forum at Libertati.com
Follow us: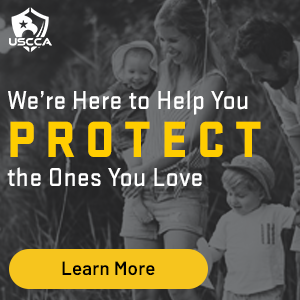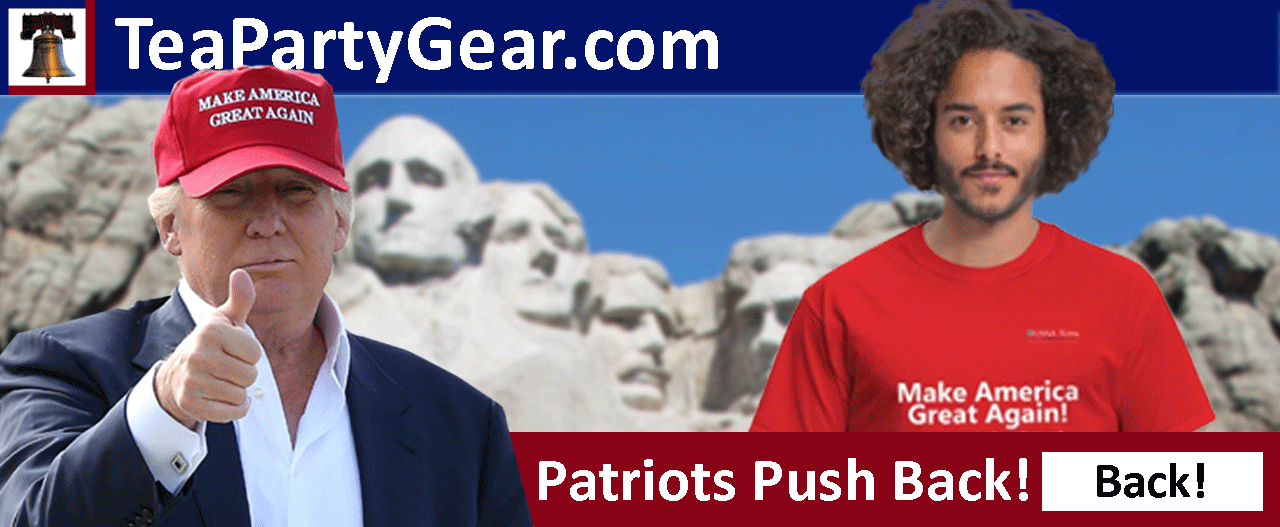 Visit our Discussion Forum at Libertati.com
Follow us: