In a recent appearance on Fox News, former Speaker of the House, Newt Gingrich was met with an awkward silence as he brought up the role of billionaire left-wing financier George Soros in funding the election of left-wing prosecutors in many large cities over the last several years.
This is the most disturbing exchange I've ever seen on television. Watch the discussion come to a screeching halt on @foxnews as @newtgingrich references #GeorgeSoros, which causes @HARRISFAULKNER @MelissaAFrancis & #MarieHarf to react uncontrollably to stop the conversation! pic.twitter.com/6DySCP4ict

— Jonathan T Gilliam (@JGilliam_SEAL) September 16, 2020
His comments prompted the show's co-hosts to confront him on why he was invoking the liberal philanthropist, which was their way of essentially trying to get him to stop talking about it.
However, Gingrich did not let up.
He argued that the rise in crime in many Democrat-run cities is partly the result of the election of many left-wing district attorneys who had received financial assistance from Soros. He said:
"Look, the number one problem in almost all these cities is George Soros-elected, left-wing, anti-police, pro-criminal district attorneys who refuse to keep people locked up. Just yesterday they put somebody back on the streets who's wanted for two different murders in New York City."
He continued:
"You cannot solve this problem and both Kamala Harris and Joe Biden have talked very proudly out what they call 'progressive district attorneys.' Progressive district attorneys are anti-police, pro-criminal, and overwhelmingly elected with George Soros' money."
He added:
"And they're a major cause of the violence we're seeing because they keep putting the violent criminals back on the street."
@HARRISFAULKNER @OutnumberedFNC@FoxNews

DAs BOUGHT by Soros and Soros backed "societies"#SayTheirNames Harris

Then Apologize to @newtgingrich pic.twitter.com/RS2m9h0YXa

— Wen 🇺🇸 🔊CNN/NYTisDOA (@HerringWendy) September 17, 2020
At this point, the commentators for Fox News, Melissa Francis and Marie Harf attempted to silence Gingrich. Francis said:
"I'm not sure we need to bring George Soros into this."
Gingrich, who was taken back by the rude interruption said:
"He paid for it! I mean, why can't we discuss the fact that millions of dollars…"
Harf then interjected by saying:
"No he didn't. I agree with Melissa. George Soros doesn't need to be a part of this conversation."
Gingrich responded, using the German word for "forbidden":
"Okay, so it's verboten."
@FoxNews What are you afraid of…
defamation claim? The fear in your eyes is on full display.
Speak truth and facts! @newtgingrich clearly knows something y'all don't want him to share.
Soros owns the Dems, blm, antifa, etc…He has made his intentions for USA clear = destroy

— Francesca (@chi_ama_crede) September 17, 2020
A long awkward silence ensued and then anchor Harris Faulkner cut the tension by ending the segment.
Previous records show that Soros became involved in several local races for district attorney in Northern California and around the nation back in 2018. Allegedly, his goal was to defeat "law-and-order" candidates and elect "progressive" prosecutors.
Soros-back prosecutors have played a large role in several national controversies that are playing out today. One of them is Kim Foxx, the Chicago-area prosecutor who mishandled the Jussie Smollet hate crime hoax.
Another is Kim Garnder, the St. Louis prosecutor who charged the McCloskeys after they defended their home from a Black Lives Matter mob by standing outside with their guns.
That is the "Dead Air " time that you get when the directors are trying to control the conversation. @newtgingrich was spot on about the money behind ANTIFA and BLM Marxists. Fox is no longer "Fair and Balanced" it 's become "Managed News!"

— Bubba Edwards (@Nail24Bubba) September 17, 2020
In addition to those is Diana Becton, who has recently charged a California couple with a hate crime for painting over a "Black Lives Matter" mural on a public road.
Fox News has had its issues over the years with a number of its guests and hosts peddling anti-Semitic tropes about Soros. Back in 2018, the network banned Judicial Watch's Chris Farrell after he baselessly claimed that migrant caravans were funding by the "Soros-occupied State Department.
@FoxNews will you have the respect to have Newt Gingrich back on your station and apologize for forcing his silence, on his opinion, that you asked him to come and give?

— America _Votes (@Votes4America) September 17, 2020
Fox News also issued an apology after Rep. Louie Gohmert (R-TX) falsely accused Soros of collaborating with the Nazis during World War II. In another instance, the network came under fire in 2019 when frequent Fox guest and Trump ally, Joe diGenova accused Soros of controlling very "large" parts of the State Department, thus echoing Farrell's remarks.
Do you want to join our private family of first responders and supporters? Get unprecedented access to some of the most powerful stories that the media refuses to show you. Proceeds get reinvested into having active, retired and wounded officers, their families and supporters tell more of these stories. Click to check it out.
Here is another article from Law Enforcement Today about the left-wing billionaire, George Soros:
NEW YORK – On Monday, Open Society Foundations, a philanthropic organization founded by liberal mega-donor George Soros, announced that it is investing $220 million into the push for "racial justice."
Soros is an 89-year-old, Hungarian-born billionaire ($8.3 billion, to be exact), said to have fled the political oppression of 2 different governments. The sob story we all get is how he apparently worked hard at low-paying jobs and, with some financial help, earned a Philosophy PhD. He went to work at a merchant bank, got into investments, and started the company Soros Fund Management.
With all his experience in being "victimized" by evil men during his childhood, including the Nazis, Soros now uses his money to assist social justice warriors in furthering what some would argue are their anti-American causes, particularly by funding campaigns for far-left district attorneys.
According to the foundation, this investment is going to emerging organizations and leaders building power in black communities across the country.
Exclusive: George Soros Foundation, Open Society, will invest $220 million in racial justice, including $150 million in five year grants to black led political and grassroots groups. A massive boost for the movement, which is here to stay https://t.co/J00X8d78VO

— Steadman™ (@AsteadWesley) July 13, 2020
The largest share of this support, $150 million, will be through a set of five-year grants to black-led "justice" organizations that helped to create the momentum towards "racial equality". Open Society's response reflects their conviction that real progress requires sustained support over many years and holding leaders accountable in impacted communities to shape the path forward.
According to Open Society Foundation's President, Patrick Gaspard:
"It is inspiring and powerful to experience this transformational moment in the racial justice movement. We are honored to be able to carry on the vital work of fighting for rights, dignity, and equity for oppressed people."
Gaspard reiterated:
"We recognize that the struggle to dismantle systematic racism is an ongoing one. It has existed from the dawn of the republic to the present day and is embedded in every level of government and in our penal and justice systems.
But the power surge of people who have taken to the streets to demand that this nation do better, people of all ages, from all backgrounds, and in every corner of this country, gives hope to us all."
JUST IN: George Soros to invest over $200 million toward efforts to achieve racial equality https://t.co/f4rtrAkLx4

— The Hill (@thehill) July 13, 2020
Tom Perriello, executive direction of Open Society, U.S. said in a statement:
"The success of this movement, the largest in U.S. history, will be measured over years, not weeks and we cannot say that Black Lives Matter and not make a multi-year commitment to a strategy set by and centering Black leaders and organizations who changed America's sense of what is possible."
Among the recipients of this set of investments are emergent groups such as Black Voters Matter and Circle for Justice Innovations.
Others are more established forces for civil rights such as Repairers of the Breach and the Equal Justice Initiative. Collectively, these organizations are poised to use the energy of today and ensure it results in meaningful reform.
As one of the many who has raised up their voices against police brutality, COVID-19's disparate toll on minorities, and a yawning racial wealth gap, Open Society President @PatrickGaspard explains how our $220 million investment is seizing the moment. https://t.co/ZeCCvcBNOA

— Open Society Foundations (@OpenSociety) July 13, 2020
Alex Soros, deputy chair of the Open Society Foundations said:
"This is the time for urgent and bold action to address racial injustice in America. These investments will empower proven leaders in the Black community to reimagine policing, end mass incarceration, and eliminate barriers to opportunities that have been the source of inequity for too long."
The Open Society Foundation will also make a series of substantial investments, totaling $70 million, in more immediate efforts to advance "racial justice."
According to the foundation, in the coming weeks, Open Society will be providing further information about these and other areas of investments, including support to emergent efforts to establish truth commissions and other tools to promote "racial healing" as well as funding to improve conditions particularly for black workers and other workers of color, as labor, racial, and social justice organizations prepare for a national "Strike for Black Lives" later this month.
Gaspard said in a closing statement:
"Sustaining this extraordinary momentum toward centering justice for Black lives is fundamental in getting our democracy on tack. We need to combine long-term commitments to this movement with near-term opportunities to ensure that the millions who have stepped up to take action can see enough results to stay engaged."
The Open Society Foundations have been working to advance racial justice in the United States for more than two decades. Founder and Chair, George Soros, began his philanthropic work in the United States in the 1990's by challenging drug laws that he said unfairly targeted African Americans.
In 2003, the foundation launched its Racial Justice Initiative and has steadily grown support for those addressing systematic inequality experienced by historically marginalized communities of color. Soros has been a frequent target of anti-semitic groups, including those in his native country.
For decades, my foundations have invested in dismantling systemic racism—from ending the drug war to securing voting rights. Now, a new $220 million investment will build power in Black communities and new anti-racist policies in the U.S. https://t.co/x9zdM5JRCB pic.twitter.com/US4U80T9cv

— George Soros (@georgesoros) July 13, 2020
In recent years, the Foundation has helped launch the Campaign for Black Male Achievement, investing nearly $20 million over several years and gave $50 million to help the ALCU's campaign to reduce mass incarceration.
Last year, Open Society, U.S. invested $25 million in multi-year grants to state organizations led by people of color as well as $15 million to the NAACP Legal Defense and Educational Fund.
Do you want to join our private family of first responders and supporters? Get unprecedented access to some of the most powerful stories that the media refuses to show you. Proceeds get reinvested into having active, retired and wounded officers, their families and supporters tell more of these stories. Click to check it out.
Here's more on George Soros, as reported in January by Law Enforcement Today.
Named by Forbes as a "top philanthropist" and said to have donated an overall 45 percent of his net worth, Soros has contributed to the campaigns of liberal district attorneys in 17 states. To the tune of $13.4 million.
This, of course, is his aim to help change the "racist" justice system.
Most notable is the $1.45 million Soros donated to Philadelphia's current District Attorney, Larry Krasner. Krasner's platform was based on his desire to "reform elements of the criminal justice system."
During his campaign, he made statements like, "policing and prosecution are both systematically racist." He also called poverty and crime consequences of "mass incarceration."
Krasner describes himself as having a "steadfast commitment to social justice." He's offered his services for free to groups such as Black Lives Matter, DACA Dreamers, Decarcerate PA and Occupy Philly, among others.
During his first week in office, Krasner fired over 30 prosecutors in order to push his social justice warrior agenda in the city. This resulted in the delay of many cases, to include murder trials, because there was no one available to work them.
Earlier in his life he operated a private company specializing in criminal defense and "police misconduct matters." He has sued the police department over 75 times in his 30 years of working as a far-left defense attorney.
Krasner's republican opponent was Beth Grossman who said, before his landslide victory, "I have concerns, if he gets elected, my opponent, I don't want us to turn into a Baltimore. I don't want us to turn into a Chicago. It's really disturbing—we have one of the finest public defenders offices in the country, we don't need two."
Sorry, Beth. Two is what you got.
Not surprisingly, violence and crime rates under Krasner have risen. Murders are up. Gun violence is up. No-bail releases are up. Plea deals are up. Sentence length is down. Conviction rates are down by over 10 percent since Krasner's swearing in.
Despite this, Krasner insists that the highest crime rates in 10 years aren't due to his ridiculous policies. Last week, he said, "Every study indicates that when punishment is certain — and that really is more the role of the police to apprehend, but fortunately we are seeing the clearance rate increase — that can do something and then the swiftness of punishment can do something. What doesn't do anything is having a sentence that is much longer or much shorter, that has no impact."
Police aren't doing their jobs well enough. Keeping criminals in jail does nothing. These are the ideals the Philadelphia voters elected? You get what you vote for, I guess.
Following the shooting of six Philadelphia police officers last year, US Attorney William McSwain released a statement regarding the incident. In part, it read:
"What I witnessed last night was true heroism by the Philadelphia police. But the crisis was precipitated by a stunning disrespect for law enforcement – a disrespect so flagrant and so reckless that the suspect immediately opened fire on every single officer within shooting distance. Only by the grace of God did they survive.
"Where does such disrespect come from?
"There is a new culture of disrespect for law enforcement in this City that is promoted and championed by District Attorney Larry Krasner – and I am fed up with it.
"It started with chants at the DA's victory party – chants of 'F*** the police' and 'No good cops in a racist system.'
"We've now endured over a year and a half of the worst kinds of slander against law enforcement – the DA routinely calls police and prosecutors corrupt and racist, even 'war criminals' that he compares to Nazis.
"This vile rhetoric puts our police in danger. It disgraces the Office of the District Attorney. And it harms the good people in the City of Philadelphia and rewards the wicked.
"The criminal laws in this City – and especially the existing gun laws and drug laws – should be aggressively enforced in order to protect the public and the police…it is now time for the District Attorney and his enablers to stop making excuses for criminals. It is time for accountability. It is time to support law enforcement and to put the good people of this City first."
McSwain has also said, "Radical prosecutors like Mr. Krasner make a mockery of justice. There's nothing progressive about public servants who shirk their duties, and nothing just about allowing violent criminals to roam free."
Mockery of justice, indeed. Just ask the victims.
Jonathan Fahey is a District Attorney candidate who lost to a Soros-funded and unqualified victor in Fairfax, VA.
After the election results, he stated:
"People just went in and voted party ballots. They tell themselves they're somehow sticking it to [President Donald] Trump by voting for someone unqualified to be the local prosecutor. They want to make a stand, but it's like, you have a chance to do that and it's in 2020. It's self-destructive how Trump kind of owns the Democrats mentally."
There seems to be a theme emerging with big-city District Attorney's offices, and the theme is George Soros. The slogan is "social justice for the win," and the tagline is "F–k the Police."
---
Want to make sure you never miss a story from Law Enforcement Today? With so much "stuff" happening in the world on social media, it's easy for things to get lost.
The post Fox News silences Newt Gingrich after he brings up Soros' role in election of left-wing prosecutors appeared first on Law Enforcement Today.
Visit the USSA News store!
Click this link for the original source of this article.
Author: Jenna Curren
---
This content is courtesy of, and owned and copyrighted by, https://www.lawenforcementtoday.com and its author. This content is made available by use of the public RSS feed offered by the host site and is used for educational purposes only. If you are the author or represent the host site and would like this content removed now and in the future, please contact USSANews.com using the email address in the Contact page found in the website menu.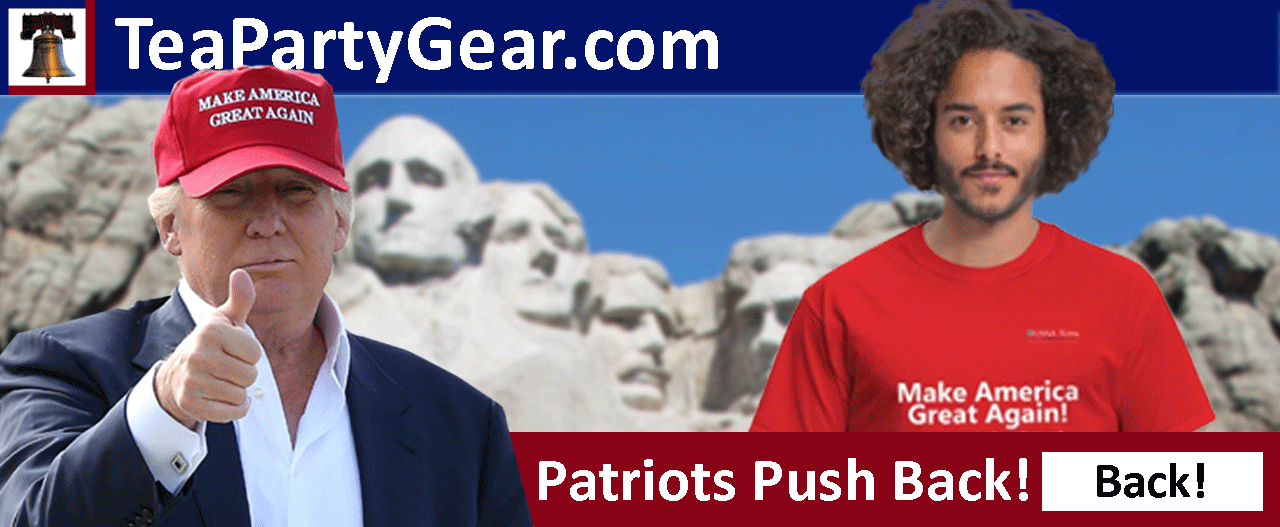 Visit our Discussion Forum at Libertati.com
Follow us: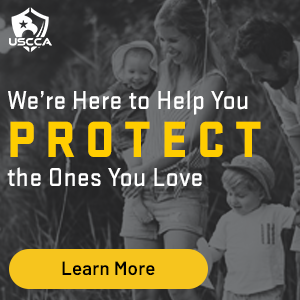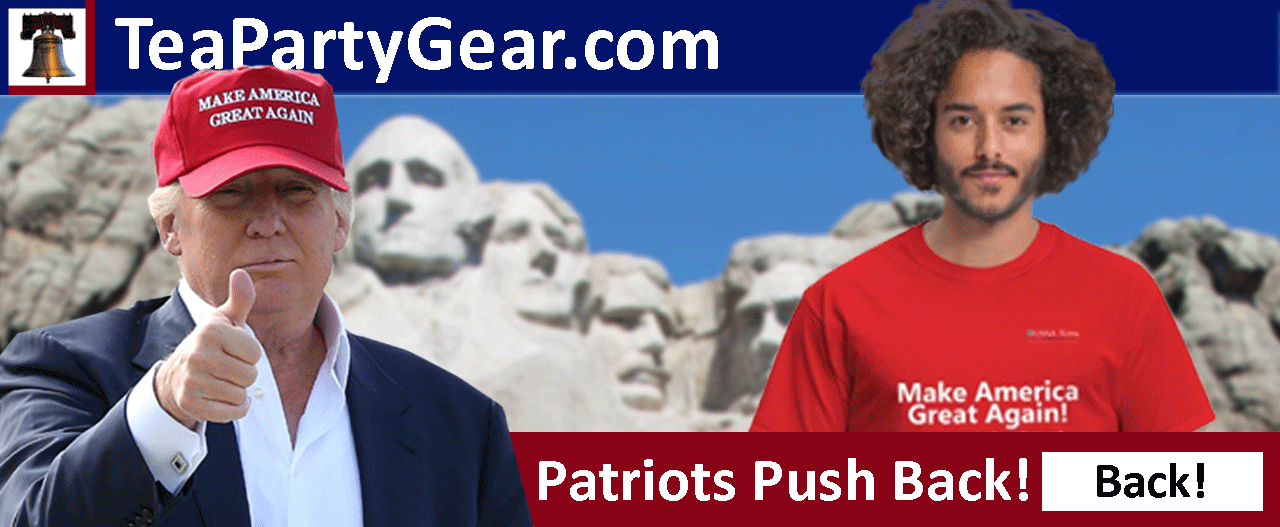 Visit our Discussion Forum at Libertati.com
Follow us: