Johnson mulling moving Lords to the North
"Boris Johnson is planning to move the House of Lords permanently to York, The Sunday Times can reveal. The city has emerged as the frontrunner to host the new second chamber, with Birmingham also in the running. The prime minister last week ordered work to begin on the practicalities of a move, in further evidence that the Conservatives are serious about cementing their gains in what were once Labour's heartlands. Disused government-owned land close to York railway station has already been identified as a prime site to build a new second chamber. If York is chosen as the Lords' new home, it will be the first time the city has been a centre of political power since the English Civil War, when it played host to the Council of the North." – Sunday  Times
More:
Comment:
>Today: ToryDiary: The Queen's Speech in York, Cummings-style
>Yesterday: David Gauke's column: As a non-Tory at the last election, my worry is that this Government won't be Conservative enough
Cummings 'writing the Budget' for Javid
"Boris Johnson's team has seized control of budget preparations amid claims that the chancellor, Sajid Javid, called for the sacking of Dominic Cummings, the prime minister's most senior aide. Two senior Tories said Javid phoned colleagues on general election day in December, warning that the result was unlikely to be a large majority and Cummings should be removed if that were the case. One of those he is alleged to have spoken to is said to have contacted Cummings. In the end, Johnson won a "stonking" victory by 80 seats. The chancellor, who led calls for Theresa May to sack her chiefs of staff, Nick Timothy and Fiona Hill, after the 2017 election debacle, "categorically denies" the claims, an aide said." – Sunday Telegraph
Warning to 'showboating' ministers
"Downing Street has warned showboating ministers that they will be primary targets for dismissal in next month's reshuffle. A No 10 source said Boris Johnson intended to "reward competence and hard work", as insiders criticised ministers who had spent much of their time conducting television and radio interviews in order to build their public profiles. The intervention will bolster claims that Mr Johnson is using the prospect of the reshuffle as a "Sword of Damocles" to keep ministers in line amid behind-the-scenes tussles over No10's tight restrictions on Cabinet ministers' media engagements. Government sources suggested that the reshuffle no longer appeared likely to be the major clear-out that had been expected several weeks ago." – Sunday Telegraph
Government 're-opens no deal preparations'
"Ministers have quietly restarted No Deal planning meetings amid fears trade talks with Brussels will collapse, The Mail on Sunday can reveal. Whitehall's EU Exit Operations committee – dubbed XO and chaired by Michael Gove – met on Thursday to begin preparations for a 'disorderly December', should Brussels 'fail to grasp we really are going at the end of the year', said a Cabinet Minister who was present. Our revelation comes after Dominic Cummings warned that Brussels has not yet 'woken up' to Britain's negotiating position – and would not for several weeks yet." – Mail on Sunday
>Today: Johnny Leavesley: What Johnson should do to help boost business
>Yesterday: Ali Demirbag in Comment: A post-Brexit visa regime must encourage the brightest and the best to travel to the UK on business
Cabinet Minister's 'plot to stop Big Ben'
"A Cabinet Minister secretly plotted with the Commons authorities two weeks ago to kill off the idea of Big Ben bonging for Brexit, The Mail on Sunday can reveal. As public pressure started to mount for the historic clock to break its silence on the evening of January 31, the senior Minister begged: 'We have to find a way of stopping this. It will be too divisive, Remainers will hate it.' Earlier last week, the House of Commons Commission effectively vetoed the plan, claiming it would cost more than £500,000 to interrupt huge repair works now under way on the clock and the historic Elizabeth Tower that houses it. They also rejected offers of donations to meet the cost – to the fury of Brexiteers." – Mail on Sunday
>Yesterday: ToryDiary: The Commons should vote on the Big Ben bing bang bong bung
Corbyn gives peerage to Bercow
"Jeremy Corbyn has nominated John Bercow, the former Commons Speaker, for a peerage, The Sunday Times can reveal. Bercow, a former right-wing Conservative MP who helped resist Boris Johnson's Brexit strategy in parliament, became the first holder of his role in 230 years not to be offered a House of Lords seat upon resigning last year. Tom Watson, Labour's former deputy leader, and Karie Murphy, Corbyn's chief of staff, also appear on a leaked list of nominees ahead of the upcoming dissolution honours. They are joined by five former MPs, advisers and trade unionists. Murphy's likely ennoblement will be explosive in the party, as she is blamed for "bullying", failing to tackle anti-semitism and Labour's election defeat." – Sunday Times
Labour candidates challenged on anti-Semitism hypocrisy
"Three frontbench candidates for the Labour leadership were yesterday accused of hypocrisy over anti-Semitism, as they were challenged by backbench rival Jess Phillips. Confronting the three shadow cabinet ministers vying with her to replace Jeremy Corbyn, the Birmingham Yardley MP claimed that despite tough rhetoric on anti-Semitism now they had failed to adequately confront the issue before the start of the contest. The 38-year-old, dubbed the "wildcard" of the contest, laid down the gauntlet during the first Labour membership hustings in Liverpool, claiming that she was the only candidate who would "terrify" Boris Johnson. Her harshest criticism was directed at Rebecca Long-Bailey, the pro-Corbyn favourite, whom she clashed with over free broadband, the party's manifesto and calls for the House of Lords to be abolished." – Sunday Telegraph
Brown calls for 'radical constitutional change'
"Only a radical constitutional revolution can stop the union from unravelling and end the alienation felt by voters in the UK's poorest regions, Gordon Brown warns today. In a stark warning about the immediate future, the former prime minister even suggests the House of Lords could be replaced with a second chamber that represents the UK's nations and regions. Writing in the Observer, Brown argues that the huge election victory secured by Boris Johnson, with big wins in Midlands and northern seats, does not represent "a newfound unity or even an emerging national consensus" but rather a "plea for radical change". – The Observer
MPs call for tougher electoral law
"Political organisations would face unlimited fines for breaking electoral law under new proposals to protect UK elections and referendums from "dirty money and dodgy data misuse". A parliamentary inquiry into how to safeguard the UK's democratic processes from abuse advocates abolishing the £20,000 cap on fines for breaking spending laws, a penalty considered so minor that some donors are believed to dismiss it as "just the cost of doing business". The suggestion is one of 20 recommendations in a landmark report from a cross-party group of MPs who point out that electoral law has not been properly updated since 2001 – when the internet was relatively undeveloped and long before the arrival of social media giants such as Facebook and Twitter." – The Observer
Duke and Duchess of Sussex to 'step back from royal life'
"The Duke and Duchess of Sussex will be banned from using their HRH titles and will "no longer receive public funds", in exchange for striking commercial deals under a historic royal peace deal announced last night. In a statement, the Queen announced that Harry and Meghan would "always be much loved members of my family" and said she hoped they could "start building a happy and peaceful new life". But in what amounts to the abdication of the royal "rock stars", the couple will repay the £2.4m of public funds used to renovate Frogmore Cottage, their home on the Windsor estate. Under the terms of the historic divorce deal..  the house will remain the couple's British base. They will pay commercial rent on its upkeep and take no more taxpayers' cash." – Sunday Times
Visit the USSA News store!
Click this link for the original source of this article.
Author: Conservative Home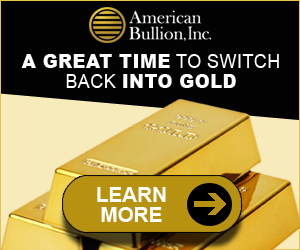 ---
This content is courtesy of, and owned and copyrighted by, http://www.conservativehome.com and its author. This content is made available by use of the public RSS feed offered by the host site and is used for educational purposes only. If you are the author or represent the host site and would like this content removed now and in the future, please contact the USSANews.com administrator by using the contact form located in the top-left menu. Your request will be immediately honored. Please visit http://www.conservativehome.com for more terrific, conservative content. The owner of this website may be paid to recommend American Bullion. The content of this website, including the positive review of American Bullion, the negative review of its competitors, and any other information may not be independent or neutral.