Trump has landed – kicking off a two-day damage limitation exercise
'Boris Johnson will keep his contact with Donald Trump to a minimum during his two-day stay in the UK amid fears the US President could have a negative effect on the Tories' election chances. The White House said no formal bilateral meetings between the two men had been planned during a Nato 70th anniversary summit, even though Britain is hosting the event. Downing Street sources said there was a need to "balance" the high-level summit with the general election, meaning meetings would be kept low key. With the Tories' lead over Labour currently narrowing in the polls, Mr Johnson is keen to avoid doing anything that could help Jeremy Corbyn. Government sources said it was important that Mr Johnson does not leave himself open to accusations that he is using the Nato summit – and any meetings with Mr Trump – for party political gain.' – Daily Telegraph
Video emerges of Corbyn saying 'I wish NATO didn't exist'
'Jeremy Corbyn once said that he wished Nato and other Western military alliances did not exist, it emerged last night. Newly-unearthed video footage showed Mr Corbyn saying, only five years ago, that he was 'not a fan' of the alliance that has helped keep Britain safe since the end of Second World War. It emerged as Britain hosts a major Nato summit today, bringing together world leaders, including President Trump. The footage, which has now been wiped from the internet, shows Mr Corbyn at a 2014 rally outside the BBC. Flanked by Labour candidates Catherine West and David Lammy, he says: 'I am no fan of Nato, indeed I wish Nato didn't exist. I am no fan of Western military alliances, indeed I wish they didn't exist.' The footage emerged as the Tories plan to focus on Mr Corbyn's stance on security matters.' – Daily Mail
>Yesterday: Howard Flight's column: Seldom have the stakes been higher than in this historic election
Might the Tories give Labour a beasting in Bolsover?
'A shock poll has suggested Bolsover — a key Brexit battleground — could fall to the Conservatives on December 12. Anywhere else, this would be just election noise. But the Tories winning Bolsover? Here, the prospect is seismic. The constituency — held by Labour since it was created in 1950 — is long and narrow, and stretches down part of the M1 corridor. It is both relentlessly Labour (74 per cent voted for Tony Blair back in 1997) and ferociously pro-Brexit. In the EU referendum, 70 per cent of people in Bolsover voted to leave the EU. Residents of this former coal-mining area used to joke that the Labour Party could put up a Jack Russell sporting a red rosette and it would win the seat. But Tories were the enemy long before the closure of all local pits in the Eighties and early Nineties. Most people can't remember an MP before the Beast.' – Daily Mail
>Today: ToryDiary: How well is the Conservative campaign machine running this time round?
Two hundred extremists face new restrictions on their movements
'More than 200 extremists will face a crackdown in response to the London Bridge murders by a jihadist who was freed from prison early despite posing a risk of serious harm to the public. The Times understands that police, intelligence services and probation chiefs are examining files on 219 known terror suspects. Some are expected to be banned from large towns and cities. Like Usman Khan, who murdered Saskia Jones, 23, and Jack Merritt, 25, at a prison education conference on Friday, 69 of the cases being looked at relate to convicted terrorists freed on licence before the end of their sentences. Another group of 150 includes inmates approaching release and suspects who were arrested under terrorism laws but later convicted of lesser offences and are now free…Two released prisoners have been returned to jail including Nazam Hussain, 34, a friend and accomplice of Khan, who was arrested in Stoke-on-Trent on Saturday.' – The Times
Opinion
>Yesterday:
Poll finds huge support for Australian-style limits on migrant worker visas
'Seven in ten people want an Australian-style cap on the number of work visas issued to migrants after Brexit, a poll revealed last night. Boris Johnson has promised an Australian-style points-based immigration system to apply to all arrivals if he wins the election but the plans do not include an overall cap on work permits. Laying bare the pressure on the PM to toughen up his proposals, 71 per cent of the public want a cap and this rises to a huge 86 per cent of Tory voters, according to a Deltapoll survey for Migration Watch UK. Three quarters of those sampled in Conservative-held marginal constituencies were also in favour. The campaign group said the survey exposed the public's overwhelming support for a much tighter immigration system after Brexit to bring numbers down.' – The Sun
>Today: Andrew Green on Comment: The Tories' immigration policy is weak and could easily fail
Johnson's offer to Sun readers
'Sun readers have been directly promised more help by Boris Johnson. The Tory leader insisted workers would keep more of their own money with tax cuts and a freeze on fuel duty for motorists. And he vowed to solve the housing crisis with "hundreds of thousands more" homes with a blitz on planning red tape. The PM contrasted his offer with Labour's Socialist blueprint, dubbing the election "a clear choice now between a Tory government that gets things done and an absolutely chaotic left-wing agenda". He claimed Mr Corbyn's plan would mean "people on £20,000 a year paying £1,000 more in tax". He said that "motorists would also be clobbered", adding: "I've no intention of raising fuel duty.' – The Sun
Maths results improve dramatically after Government reforms
'Britain has jumped up international rankings for Maths following Government efforts to import Chinese-style teaching into the classroom. The UK came 18th, up from 27th three years ago, in the Programme for International Student Assessment (Pisa) league table. The Pisa tests, which are administered by the Organisation for Economic Co-operation and Development (OECD ), were taken by 79 countries last year. The assessment is carried out every three years and involves more than half a million 15-year-olds across the globe taking two-hour tests. Last year the UK scored an average of 502 points in mathematics, up from 492 in 2015. Within the UK, the average score for maths among English pupils (504) was "significantly higher" than scores for Wales, Scotland and Northern Ireland, the Department for Education (DfE) said.' – Daily Telegraph
Report raises concerns that Corbyn's NHS leak might be Russia-linked
'Labour has been told to "come clean" over whether it has helped to spread Russian "disinformation" during the general election campaign. Jeremy Corbyn last week published a leaked dossier of classified information which he used to attack the Conservatives over the NHS, but refused to say how he got it. On Monday night, independent researchers said the documents carried "the spectre of foreign influence" as they had been published online using methods that directly mirror an earlier Russian disinformation campaign. Senior Conservative MPs on Monday night demanded that Mr Corbyn explain how he obtained the documents amid fears that Moscow is trying to influence the election campaign. Graphika, a social media analytics firm, worked with the Atlantic Council think tank to uncover evidence showing that the way the documents came into the public domain mirrored a disinformation campaign called Secondary Infektion, uncovered in June.' – Daily Telegraph
Commuters suffer as Labour backs rail strikes
'Passengers using South Western Railway told of being locked out of stations and packed into rail replacement buses after the start of an unprecedented month-long stoppage. The Rail, Maritime and Transport union (RMT) is taking action for 27 days in December as part of a bitter dispute over the role of guards on a new generation of trains. The strike prompted a political row as Labour backed the union and criticised South Western's failure to agree a deal. However, the Conservatives said that it was "just a taste of things to come" if Jeremy Corbyn wins the general election. The RMT has donated £130,700 to Labour in the last four years.' – The Times
>Today: Annabel Denham on Comment: Don't take the business vote for granted
Many Unite members haven't made up their minds how to vote, McCluskey warns
'He said Corbyn risks being deserted by "huge numbers" of working class voters in Labour's heartlands over his support for a second referendum. Unite boss Len McCluskey, who is a key Corbynista, said a poll of 75,000 Labour members showed the party's failure to back Brexit is hitting them in the North and Midlands. He added that if Mr Corbyn wins the election and negotiates a new deal Unite will call a special conference and could back it over Remain in a second referendum. Union officials have complained that the Labour leader is "toxic" and "divisive" on the doorstep, with one questioning why it was "still backing a leader who can't sort" out anti-Semitism. Mr McCluskey said Labour needs to "tackle the very real issues we've got over Brexit and with Jeremy in some places" to turn things around.' – The Sun
In Brief
Visit the USSA News store!
Click this link for the original source of this article.
Author: Conservative Home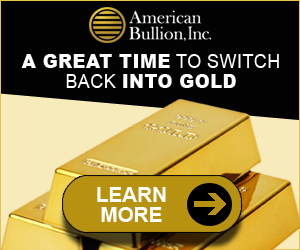 ---
This content is courtesy of, and owned and copyrighted by, http://www.conservativehome.com and its author. This content is made available by use of the public RSS feed offered by the host site and is used for educational purposes only. If you are the author or represent the host site and would like this content removed now and in the future, please contact the USSANews.com administrator by using the contact form located in the top-left menu. Your request will be immediately honored. Please visit http://www.conservativehome.com for more terrific, conservative content. The owner of this website may be paid to recommend American Bullion. The content of this website, including the positive review of American Bullion, the negative review of its competitors, and any other information may not be independent or neutral.