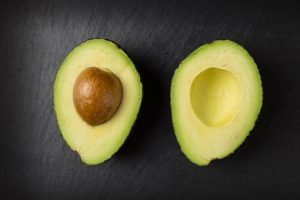 What will you be for Halloween this year? Maybe a witch, or maybe an avocado? Here are the best, weird costumes for 2019.
Avocado
Yes, avocado toast is in and people think that a diet of avocados would make you the most healthy person on the face of the planet. Bur for Halloween, an avocado costume is weird. Let's be honest. However, in 2019, I think that avocados can be good at any time and for sure at any meal, but I also think that it's the weirdest, but also most relevant costume for Halloween 2019.
Insta-Gram
You know, like the app, but for Halloween, more like an actual Insta-Grandma. You could do this as a "grandpa" too, all you need is the Instagram symbol on the front of your short. Then grab a grandma bun, some glasses, a skirt or a suit coat, depending on your sex, and then call yourself that. Insta-gram or Insta-grandpa, and your costume is complete.
Inflatable
Anything that you put on and it inflates, it's the weirdest costume. Is that what you're going for, the weirdest costume of 2019. Because if you are, anything inflatable is the best choice. Otherwise, if you want a fun, sexy, timely, obvious, dramatic or otherwise costume, then you should steer clear of anything that's inflatable because inflatable is weird, and that's that.
Candy Wrapper
All you need is some dreads, black sunglasses, a red solo cup, and a bunch of candy…? Yup, a bunch of candy wrappers to be exact. This costume is not only perfect, but easy and fun, too. Plus, who doesn't have extra candy wrappers around Halloween time. I mean? And also, you could be a group of candy wrappers as costumes if you wanted to grab a bunch of friends for the holiday. 
Bear-ista
If you want an idea for costumes, be a bear-ista. All you have to do is wear bear ears and you can act like you serve coffee or walk around with a Starbucks cup and call it a day. Otherwise, you could even carry around a gas station coffee cup if you wanted to, and that would make you a bear-ista for your perfect Halloween look.
Eggplant
Why, oh why,  would you want to be an eggplant for Halloween? No one even knows. But you could want to be the emoji or you could just really love eggplant. Then again, you could also want to be the penis emoji for Halloween, which, if you didn't know, is the eggplant. No matter the reason, this is an easy, fun, and weird costume, and nothing is more perfect for this Halloween.
Sheets and Giggles
You know, like sh*ts and giggles, but more PG than that. So, wear sheets like you are going to be a ghost but then cut v-necks into them and write on them..things like LOL, hehe, haha, or other funny acronyms. Then you can go to Halloween, grab a friend, and you can call yourselves sh*ts and giggles.
Black-Eyed Pea
You know, like the bean? Easy enough, all you have to do is have a shirt or a sweatshirt that has a big 'P' on it and then draw big, black circles around your eyes, and boom, your "Black-Eyed Peas" for the holiday.
Cereal Killer
Now this is fun, weird, and totally 2019. All you have to do is wear a white tee, cover it in blood (read lipstick, blush, red paint, whatever it is as long as it looks like blood,) then wipe it or swipe it all over your shirt. And last but not least, you need to have a bunch of mini cereal boxes. Then you need to open them, eat them, and attach them to your shirt so that you can complete the look that you're going for, which is, a "cereal" killer. 
No matter what you decide to be or dress as for Halloween, this list will surely inspire your ideas. Halloween is just about a week away, what will you be this year?
The post The Best and Weirdest Halloween Costumes of 2019 appeared first on Oddee.
Visit the USSA News store!
Click this link for the original source of this article.
Author: Emily Rokke
---
This content is courtesy of, and owned and copyrighted by, https://www.oddee.com and its author. This content is made available by use of the public RSS feed offered by the host site and is used for educational purposes only. If you are the author or represent the host site and would like this content removed now and in the future, please contact the USSANews.com administrator by using the contact form located in the top-left menu. Your request will be immediately honored. Please visit https://www.oddee.com for more terrific, conservative content. The owner of this website may be paid to recommend American Bullion. The content of this website, including the positive review of American Bullion, the negative review of its competitors, and any other information may not be independent or neutral.