Empty podium as 'grandstanding' Luxembourg prime minister tries to ambush Johnson at press conference
'Boris Johnson was ambushed yesterday by the leader of the EU's second-smallest state who mocked his Brexit strategy after the prime minister withdrew from a press conference to avoid protesters. In an extraordinary break with protocol Xavier Bettel, prime minister of Luxembourg, stood next to an empty lectern and berated Mr Johnson to cheers from anti-Brexit campaigners. He accused his British counterpart of putting "party political gain" over the interests of his citizens and warned that the EU needed "more than words" to strike a new Brexit deal. He ridiculed suggestions that Mr Johnson could defy parliament and refuse to ask for a further Brexit extension, saying: "This would not happen in Luxembourg." The performance prompted a diplomatic spat that marred the prime minister's efforts to win support for a new deal. Mr Bettel was accused of "unhelpful grandstanding". In what appeared to be a deliberate ambush Mr Bettel's team had refused requests by Downing Street to move a scheduled press conference between the two leaders away from a noisy demonstration.' – The Times
>Today: Stephen Booth's column: Not so long ago, EU leaders hoped Brexit would be stopped. They may now be ready for it to go ahead.
>Yesterday:
Major will intervene in the Supreme Court hearing on prorogation
'Sir John Major will this week personally urge the Supreme Court to rule Boris Johnson lied to the Queen about suspending Parliament. In an astonishing move, the line-up for the legal blockbuster yesterday revealed the former Tory PM will make a 20 minute 'intervention' in the emergency hearing – which begins today. Sir John Major is expected to take to the stand on the final day of three on Thursday. Furious Brexiteers last night said they were "astonished". Iain Duncan Smith told The Sun: "All I can say is that his purpose in doing this must be to give the Supreme Court a ready example of hubris. This is the Prime Minister who prorogued Parliament in 1997 during the Cash for Questions saga!" Eleven Supreme Court justices will hear the claim that Boris Johnson acted unlawfully in advising the Queen to suspend Parliament in a bid to thwart attempts to block Brexit.' – The Sun
>Yesterday: Richard Ekins on Think Tank: Why the Supreme Court should overturn last week's ruling on prorogation
Cameron speaks of his 'regret' and sense of 'responsibility' for Brexit
'David Cameron admitted for the first time last night that he shares responsibility for the Brexit crisis. In his first TV grilling since leaving No10 three years ago, the ex-Tory PM also admitted he is still "haunted" by his gamble. While expressing "regret" for the deep divisions across the country, he had previously insisted the landmark 2016 referendum was "inevitable" because of splits over Europe. Mr Cameron told ITV News's Tom Bradby: "Do I have regrets? Yes. Am I sorry about the state the country's got into? Yes. Do I feel I have some responsibility for that? Yes. It was my referendum, my campaign, my decision to try and renegotiate. I accept all of those things and people will have to decide how much blame to put on me."' – The Sun
>Yesterday:
Swinson doubles down on hardline Remain position and compares Johnson to a 'dictator'
'With a general election possibly looming Ms Swinson will reiterate that she is a candidate for prime minister and accuse both main parties of vacating the centre ground of politics. Conservatives have accused Ms Swinson, the MP for East Dunbartonshire, of adopting an extreme policy, with her party's new pledge that a Lib Dem government would cancel Brexit. Last night Sir Ed Davey, the party's deputy leader, risked more accusations of extremism after saying that many Leave voters "didn't really care" about leaving the EU…In her speech Ms Swinson will attack Mr Johnson for his decision to suspend parliament and strip the whip from Tory MPs including Mr Gyimah and Sir Nicholas Soames. "There is even now the suggestion that he would break the law and refuse to ask for an extension to Article 50," she will say. "For someone who proclaims to hate socialist dictators, he's doing a pretty good impression of one." She will also criticise the prime minister's pledge of no-deal planning as "like planning to burn your house down. You might have insurance, but you're still going to lose all your stuff."' – The Times
>Yesterday: ToryDiary: LibDem limits
More victims of crime will gain the right to challenge lenient sentences
'Victims of harassment, stalking, child sexual abuse and other crimes have been given new powers to challenge unduly lenient sentences. Justice ministers today publish a list of 14 criminal offences that will be included in the scheme, which allows victims to appeal against sentences handed down by judges that they believe are too soft. The scheme allows people to ask the attorney-general to take the sentence to the Court of Appeal for review, where it could be increased. The announcement follows the prime minister's decision to order an urgent review of the sentences of violent and sexual offenders. It also comes after concerns that a third of applications to review sentences are rejected. Murder, robbery and terrorism offences are among the crimes already part of the scheme. Now added to the list are sentences resulting from convictions for coercive or controlling behaviour in personal relationships. Other sentences that can be challenged are for a range of child sexual abuse offences, such as taking, distributing and publishing indecent images of children and abusing a position of trust with a child.' – The Times
Truss hails New Zealand as 'one of the first trade deals we expect to strike'
'Truss and Parker met in London in July, and he was the first trade minister she met after getting the job when Boris Johnson became Conservative leader and Prime Minister. She said New Zealand was a "huge priority" in terms of the UK delivering on a new free trade agenda. "We are going to be leaving the European Union on the 31st of October, with or without a deal and as part of that agenda, striking trade deals much more broadly than we have been doing, is going to be vitally important." She said the UK was going to have its first independent trade policy for the first time in 45 years. I'm a huge admirer in the way New Zealand has led the world in terms of opening up trade with partners across the globe." She wanted to learn from New Zealand's experience and opening up to trade but also look at the timetable and the areas of negotiation. "Striking a free trade deal with New Zealand is a very important priority for the UK. It is one of the first trade deals we expect to strike."' – New Zealand Herald
Shapps orders HS2 to stop cutting down ancient woodland while review is underway
'The company preparing to build HS2, the high speed rail line, has been ordered to stop cutting down ancient woodland unless "absolutely necessary". Grant Shapps, the transport secretary, made the order yesterday in response to concerns that removing irreplaceable woodland would cause unnecessary damage if a review resulted in the project being scrapped. Ministers ordered an independent review last month of Europe's biggest infrastructure project amid concerns that the costs would far exceed the £56 billion budget. The review by Doug Oakervee, a former chairman of HS2, could lead to the project being cancelled or significantly reduced in scope to save money. It is expected to conclude in the late autumn with a final decision by the government at the end of the year. More than 60 ancient woodlands would be destroyed or damaged by the construction of HS2.' – The Times
Shortage of nurses 'endangers patient safety'
'Patients are in danger of missing out on vital care due to a shortage of 40,000 nurses in England, experts fear. A Royal College of Nursing report warned the soaring rate of hospital admissions was dwarfing the recruitment of extra nurses to the NHS. Just 9,894 nurses have been hired since 2013/14, yet there has been an additional 1,557,074 admissions over the same period…A separate poll for the trade union, of 1,692 Britons, found 71 per cent think there are not enough nurses to provide safe care to patients. Of 1,408 people polled in England, 37 per cent said their top priority for any extra NHS funding was the recruitment of more nurses.' – Daily Mail
>Yesterday: Richard Short on Comment: Willink would have approved of harnessing American expertise to serve the NHS
Labour leadership accused of delaying selections in order to parachute in hard left candidates
'Labour has infuriated moderates by suspending the selection of new candidates in seats across the country. It means that if Boris Johnson calls a snap vote the Corbynista-controlled Labour NEC will get to parachute their allies in as candidates. Breaking the news to local parties, a Labour official said the national HQ had told them "our parliamentary selection process is to pause with immediate effect". They said this is so the party can "concentrate on the trigger ballot processes" – the controversial way in which Labour MPs can be sacked by leftie activists. A senior Labour MP told The Sun the move smacks of a Corbynista purge.' – The Sun
The US implies it has proof Iran is responsible for Saudi oil attacks
'President Trump suggested yesterday that Saudi Arabia would take the lead in striking back in retaliation for the attacks on its oil facilities if Iran was conclusively identified as responsible. The US leader indicated that it was just a matter of time before Tehran was named as being behind the drone and rocket attacks claimed by Houthi rebels in Yemen, but added that checks were continuing. Asked about the Saudi leadership's state of mind and those responsible, Mr Trump said: "They are very upset. They are very angry. We're looking for the final checkpoints. And I think you won't be surprised who did it."' – The Times
>Today: ToryDiary: War and peace – with Iran, Trump-style
News in Brief
Visit the USSA News store!
Click this link for the original source of this article.
Author: Mark Wallace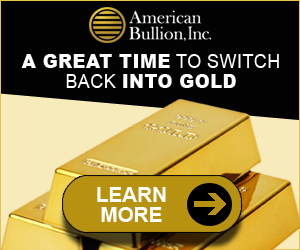 ---
This content is courtesy of, and owned and copyrighted by, http://www.conservativehome.com and its author. This content is made available by use of the public RSS feed offered by the host site and is used for educational purposes only. If you are the author or represent the host site and would like this content removed now and in the future, please contact the USSANews.com administrator by using the contact form located in the top-left menu. Your request will be immediately honored. Please visit http://www.conservativehome.com for more terrific, conservative content. The owner of this website may be paid to recommend American Bullion. The content of this website, including the positive review of American Bullion, the negative review of its competitors, and any other information may not be independent or neutral.