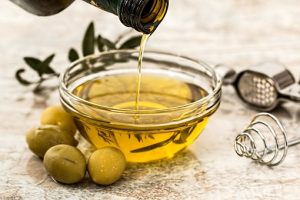 Ramen is a total fad right now, and it may even be here to stay. Already Japanese manufacturers make 600 different instant Ramen flavors every single year. Crazy, I know. And with all those coming out all the time, you know that there are some weird Ramen choices.
You will never know all the Ramen choices that we are missing out on here in the United States. Here are some of the flavors you can only get overseas.
Sea Salt and Olive Oil
Well, if this doesn't appeal to everyone, nothing will. Using simple and traditional ingredients like olive oil and sea salt is nothing if not classic, and tastes pretty delicious.
Ratatouille
For a savory and flavorful French twist, there is ratatouille Ramen. It's full tomato and vegetables and tastes great. Plus, it's ready in minutes.
Ajillo
Ajillo is Spanish for garlic. And this instant Ramen does not disappoint. The dish is a mixture of traditional flavors like garlic infused olive oil and chunky toppings like shrimp, cabbage, egg, and garlic.
BIG
This is a red pepper infused tonkostsu flavor. It's all the garlicky and spicy you love. There's a 5 in the lower left-hand corner that leads you to believe this is as spicy as it gets. There are also customized spice levels, so you can decide how hot you'd like it. It also comes in spice level 4 and 3.
Bagna Cauda
This is a signature anchovy bouquet with squash and lotus root. If you're looking for a specialty Ramen, this is it.
Cheese Curry
Cheese and curry is the combination you have to try, because you will love it.
Curry
For great flavor minus the cheese, there is curry. This full strength spiced Ramen is traditional Indian in flavor and tastes great.
Red Pepper Infused Chili Flavor
This hot and spicy Ramen has a red pepper flavor and a mid-level spiciness.
Tomato
Just the tomato, hold everything else. This savory and rich flavored Ramen is everything tomato and nothing more.
Bolognese
Bolognese Ramen squeezes all the flavors, ingredients, and tastes of this slow-cooked meal into its Ramen. You can even add cheese and have some garlic bread on the side. Talk about a meal.
Pasta Alla Vongole
This pasta is paired with clams. Some people consider this their personal favorite. Others may call it the most weird Ramen flavor.
Wasabi-Geschmack
So if you don't like peppers or chili for heat, there's this wasabi flavor that could be your new favorite. You could also think this was the most weird Ramen flavor.
Tom-Yam-Kong Creamy
Creamy Ramen? Yum. Who needs take out when you can get delicious and instant creamy Ramen?
Seafood Noodle
If you still want the seafood flavor, but on the lighter side, there is this plain seafood broth option from Japan.
Red Seafood
This simple seafood broth has added spice and that's it. Spicy seafood Ramen, coming up.
Hot and Sour
You can get this flavor in Japan. This thai soup has the hot and sour taste we all love.
Chili Tomato
This Ramen is tomato with chili spice. The rich Ramen is filled with tomato and the added chili gives it heat.
If you're bored of Ramen noodles, you can get Soba Noodles in Europe. They have a bunch of flavors, too.
Thai flavored Soba Noodles
If you love Thai, then these soba noodles are for you.
Teriyaki Soba
Because who doesn't love teriyaki? And ready-made teriyaki noodles?  Is there anything better?
Chili Soba
For great noodles with a kick, these chili soba noodles are it.
Curry Soba
Indian flavored soba tastes great and you will love it. (Add cheese if you like, just like the cheese curry Ramen.)
There are also somen noodles, which are thin and white. This type of noodle is typically served cold during the hot summer. The United States is definitely missing out on the cold ramen.
Shrimp Cup of Noodles
There are tons of shrimps in this cup of noodles. If you love shrimp and noodles, this cup of noodles is for you.
If you are a Ramen lover and want to go overseas, you have to try some of these weird Ramen flavors for yourself. What do you think is the weirdest Ramen of the bunch?
The post Weird Ramen Flavors We Are Missing Living in the United States appeared first on Oddee.
Visit the USSA News store!
Click this link for the original source of this article.
Author: Emily Rokke
---
This content is courtesy of, and owned and copyrighted by, https://www.oddee.com and its author. This content is made available by use of the public RSS feed offered by the host site and is used for educational purposes only. If you are the author or represent the host site and would like this content removed now and in the future, please contact the USSANews.com administrator by using the contact form located in the top-left menu. Your request will be immediately honored. Please visit https://www.oddee.com for more terrific, conservative content. The owner of this website may be paid to recommend American Bullion. The content of this website, including the positive review of American Bullion, the negative review of its competitors, and any other information may not be independent or neutral.