Support for May collapses amongst the Tory grassroots…
"Discontent with Mrs May's leadership has fuelled speculation that those rules could be changed to allow a fresh challenge. The ConservativeHome survey of 1,132 party members on its panel found 79% wanted Mrs May to quit and trigger a leadership contest. The Prime Minister has said she will not lead the Tories into the next election – due in 2022 – and has promised to bring her departure forward if her Brexit deal gets through Parliament. Former Tory MP Paul Goodman, the website's editor, said: "It's like Groundhog Day for the Prime Minister – but in which each one is worse than that before. Last month, a record total of seven out of 10 of our panel members wanted a new Party leader. This month we have a new record of nearly eight out of 10." Just 19% of those surveyed wanted Mrs May to stay on as leader." – Daily Mail
Leadership:
Editorial:
>Today: ToryDiary: Next Tory Leader. Our Survey. Johnson dominates the table. He puts on ten points and leads by eighteen.
>Yesterday: ToryDiary: Our survey. Three out of five Party members will vote for the Brexit Party in European elections.
…as donors start to 'bypass' CCHQ
"A leading Tory donor says that he and other benefactors angry at Theresa May's handling of Brexit are bypassing party HQ and giving directly to MPs who oppose the prime minister's deal. Alexander Temerko, a Ukraine-born businessman who has donated more than £1 million to the Conservatives, said that Remainers and Brexiteers were frustrated at Mrs May's leadership and lack of progress and that she had "alienated" donors. Mr Temerko, a Remainer, said that he had given tens of thousands of pounds in the past few months "not to CCHQ but to associations and MPs". "Who is suffering? CCHQ. A lot of donors now prefer to support individual MPs not CCHQ," he said." – The Times
More:
>Today: David Macphee in Comment: The Conservatives don't just need new leadership. They need – and the country requires – an election.
Matthew Goodwin: 2019 will be the Tories' annus horibilis
"This rebooted revolt on the right could yet have profound consequences. If anything there is more space for Farage today than there ever was before. What started as a campaign against the EU is morphing into a campaign against Westminster. Last week, one survey suggested that one in two of Britain's Leavers plan to vote for Farage. As Sir John Curtice noted recently in the Telegraph, Leavers are no longer leaving the Conservative Party in a trickle but a flood. This is deeply problematic for a party that relies far more on Leavers than Remainers. In general election polls this past week the Brexit Party is in the 12 to 14 per cent range, more than enough to put the Conservatives into opposition and Jeremy Corbyn into Number 10." – Daily Telegraph
More:
>Today: Nicky Morgan MP's column: Why the Northern Ireland backstop need not be permanent – and leave no hard border when it ends
Wright rejects Macron's call for return of artefacts
"Britain has rejected President Macron's view that ancient artefacts should be returned to their countries of origin. Jeremy Wright, the culture secretary, argued that the "real cultural benefit" to the world lay in seeing objects from different civilisations in one place. If you "followed the logic of restitution to its logical conclusion" there would be "no single points where people can see multiple things", he said. There has been a growing clamour for objects such as the Elgin Marbles and Benin Bronzes to be returned from the British Museum to their places of origin, namely Greece and Nigeria. In 2017 Mr Macron commissioned a report, the Restitution of African Cultural Heritage, which concluded last November that French museums should permanently return objects from its former African colonies taken "without consent", raising the pressure on British institutions." – The Times
Grayling orders councils to use imperial measurements on signs
"Councils have been told to stop "bamboozling" pedestrians by failing to include imperial measurements on new road signs. Transport Secretary Chris Grayling has written to local authorities in England to remind them of guidance, last issued in 2016, which informs them that all distances on traffic signs for highways should be in feet, yards and miles. Mr Grayling's intervention comes after campaigners made him aware of a small number of new pedestrian route signs which do not conform to standards and use metric measurements for distance. The British Weights and Measurements Association said it was becoming concerned that "illegal metric pedestrian signs… are popping up in town centres and along sea fronts", adding that they show "contempt for the law, and contempt for ordinary people". " – Daily Telegraph
Labour hopes for delay to antisemitism investigation…
"The decision on whether or not the equalities watchdog will investigate Labour over antisemitism could be delayed until after council and European elections. Sources suggested that any confirmation of an official inquiry could be pushed into June. Reports at the weekend suggested that the Equalities and Human Rights Commission (EHRC) had received enough evidence to begin an investigation. The only political party previously to have been investigated by the EHRC is the British National Party. A source said that there were no rules preventing the EHRC from announcing an investigation in the run-up to an election… Labour is understood to have set out its stance in written evidence to the commission this month." – The Times
More:
…as Watson ups pressure on Corbyn over a second referendum
"Tom Watson has told Jeremy Corbyn to stop being "mealy-mouthed" on Brexit and back a second referendum in an unprecedented personal attack on the Labour leader. Mr Watson said the party could no longer "sit on the fence" in comments designed to pressure Mr Corbyn into demanding a second public vote as the price of support for any compromise deal done with the Government. Labour needed to formally support a second referendum to respond to the electoral threat of Nigel Farage and The Brexit Party, he said. Mr Watson, the deputy Labour leader, insisted a "confirmatory" referendum on any deal was "the very least" that voters should expect. However, Mr Corbyn is only in favour of holding a second referendum to stop a "damaging Tory Brexit" or prevent a no-deal divorce – not in all circumstances." – Daily Telegraph
Brexit Party: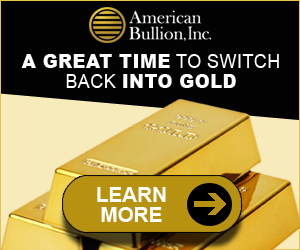 Comment:
Extinction Rebellion offer Khan 'truce' in exchange for talks
"Climate protesters in London have signalled they are willing to call a halt to the disruption that has brought parts of London to a standstill in the past week, provided they can open talks with Sadiq Khan, the London mayor, and other political leaders. The move came as Mr Khan called on the protesters to "let London return to business as usual." Highlighting the toll on what he described as the police's already overstretched resources, as well as the impact on business, Mr Khan added: "It simply isn't right to put Londoners' safety at risk like this." Extinction Rebellion's key demands are for the government to declare a climate emergency, reduce greenhouse gas emissions to a net level of zero by 2025 and create a "citizens' assembly" to develop policies to reach this target." – FT
Editorial:
>Yesterday: Victoria Borwick in Comment: We must invest in the next generation to cut knife crime
SNP under pressure over Scotrail
"Nicola Sturgeon, Scotland's first minister, sounds almost as outraged as a traveller left stranded on a platform or a late-for-work commuter when talking about the national rail franchise. Passengers were being "let down" by ScotRail, which is owned by Dutch operator Abellio, Ms Sturgeon complained at the beginning of this month. "ScotRail is in the last chance saloon," she said.  Ms Sturgeon has reason to be concerned. Abellio promised a transformation of Scotland's railways when it took over the 10-year, £7bn franchise in 2015. But ScotRail has since struggled to upgrade its rolling stock and fallen short of performance and passenger satisfaction targets.  Troubles with the franchise have given opposition parties plentiful ammunition to question the competence of Ms Sturgeon's Scottish National party after 12 years in power." – FT
Visit the USSA News store!
Click this link for the original source of this article.
Author: Conservative Home
---
This content is courtesy of, and owned and copyrighted by, http://www.conservativehome.com and its author. This content is made available by use of the public RSS feed offered by the host site and is used for educational purposes only. If you are the author or represent the host site and would like this content removed now and in the future, please contact the USSANews.com administrator by using the contact form located in the top-left menu. Your request will be immediately honored. Please visit http://www.conservativehome.com for more terrific, conservative content. The owner of this website may be paid to recommend American Bullion. The content of this website, including the positive review of American Bullion, the negative review of its competitors, and any other information may not be independent or neutral.