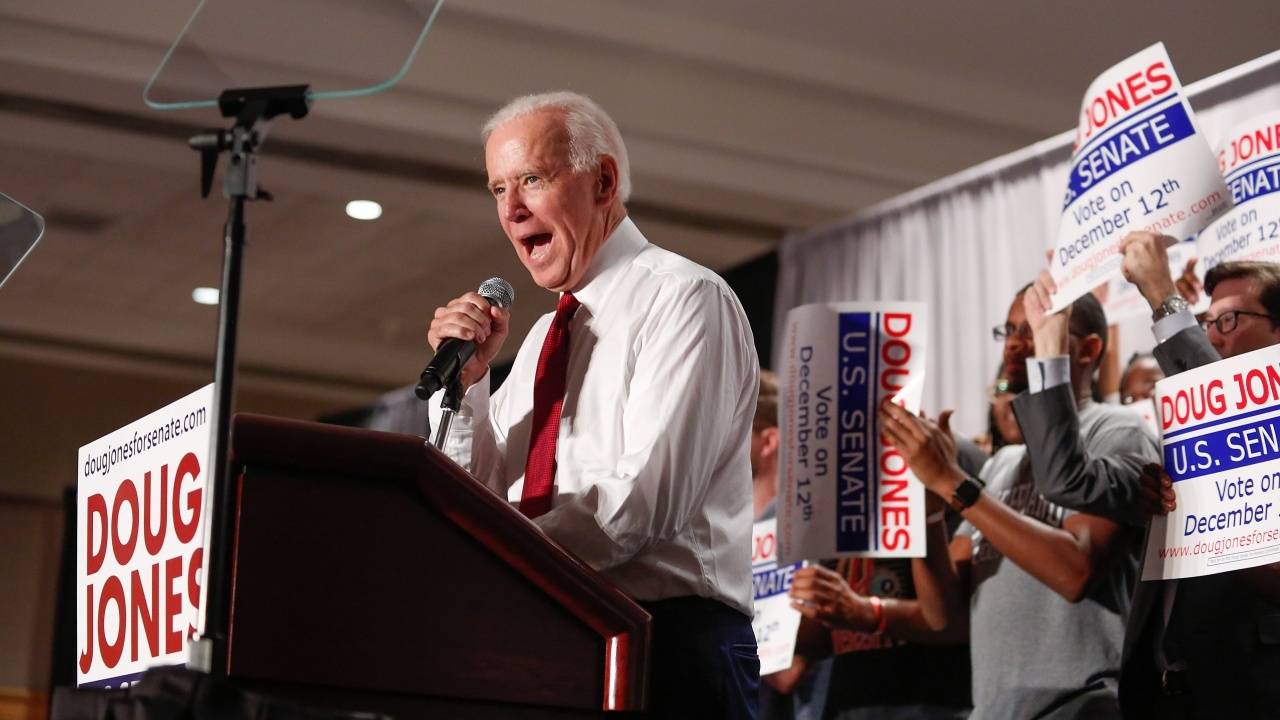 Last week I took you through several examples of the ways Joe Biden apparently helped his close family members secure amazing business deals while he was Vice President. One of those instances involved Joe Biden's younger brother, James, becoming an executive at a new construction company – despite having no experience in the construction industry. Then, six months after he joined the company, it scored a $1.5 billion contract to build 100,000 homes in war-torn Iraq. The company's president even admitted to investors that "…it really helps to have the brother of the vice president as a partner."
If you think it's good to be the Vice President's brother, it's even better to be his son. On Thursday's TV show, I did a major chalkboard explaining how Joe Biden's son, Hunter, came to be on the board of Ukraine's largest private natural gas company. Tonight on TV, I'm going back to the chalkboard for part two of our Joe Biden profile. As bad as the Bidens' activity in Ukraine looks, it's really just the tip of the iceberg when you see the deals that they struck in China.
To give you an idea of just how much the Biden's were plugged into China, there's a separate story that we won't have time to get into tonight. Chinese oil tycoon Ye Jianming worked overtime to get meetings with top movers and shakers in the U.S. government. His efforts included things like donating $100,000 to the Clinton Foundation – which was basically a rite of passage for any foreigner wanting access to the U.S. government during the Obama years.
In 2015, Mr. Ye worked on trying to connect with the Biden family. By that point, as you'll see tonight, Hunter Biden's company was deeply involved with Chinese businesses. At first, one of Mr. Ye's top lieutenants, a guy named Patrick Ho, met with Hunter Biden in Washington DC. That led to Mr. Ye himself meeting with Hunter at a Miami hotel in 2017. At that meeting, Mr. Ye proposed partnering with Hunter Biden's firm to invest in U.S. infrastructure and energy.
Then in November 2017, Joe Biden's brother, James, was in a hotel lobby when he got a random call from Patrick Ho, Mr. Ye's top lieutenant. Ho was in deep trouble and told James Biden he was looking for a lawyer. Federal agents had arrested Ho in New York on allegations that he bribed African officials in Chad and Uganda for access to oil fields. During Ho's trial, prosecutors showed that Ye's company had a side gig as an arms dealer in conflict zones around the world. Ho was ultimately convicted of conspiracy, attempted bribery, and money laundering. His boss, Mr. Ye, is now in Chinese custody at an undisclosed location.
Probably the most disturbing aspects of these China deals are the national security implications.
Perhaps the weirdest, most cryptic part of this episode is what James Biden told The New York Times when they interviewed him about that phone call from Patrick Ho. James Biden said he was surprised by the call and believed that Ho had intended to reach Hunter Biden, so he gave him Hunter's contact information. James Biden said:
There is nothing else I have to say. I don't want to be dragged into this anymore.
Dragged into what exactly? Presumably, the deep web of Chinese business connections that Joe Biden facilitated for his son while he was Vice President. Probably the most disturbing aspects of these China deals are the national security implications. You're not going to believe the partnerships that were formed. I'll explain it all on tonight's TV show. I'll also talk with Peter Schweizer who did so much amazing research and first blew the lid off the scandal of the Bidens' activity in China. You don't want to miss it…

Visit the USSA News store!
Click this link for the original source of this article.
Author: Glenn Beck
---
This content is courtesy of, and owned and copyrighted by, http://www.glennbeck.com and its author. This content is made available by use of the public RSS feed offered by the host site and is used for educational purposes only. If you are the author or represent the host site and would like this content removed now and in the future, please contact the USSANews.com administrator by using the contact form located in the top-left menu. Your request will be immediately honored. Please visit http://www.glennbeck.com for more terrific, conservative content. The owner of this website may be paid to recommend American Bullion. The content of this website, including the positive review of American Bullion, the negative review of its competitors, and any other information may not be independent or neutral.