Pressure grows on May to quit…
"Theresa May was under pressure to name a date for her departure last night after cabinet support drained away and the DUP made clear its lack of faith in her. Senior figures in No 10 confirmed that discussions on a timetable for the prime minister to stand down were under way. A Downing Street source said that even her closest allies believed it was inevitable she would have to resign. "It's obvious that this is where things are headed," they said. Mrs May's de facto deputy, David Lidington, held talks with opposition leaders yesterday about votes on alternatives to her Brexit deal. The move – which infuriated Brexiteers – was interpreted by both allies and critics as a sign that he had "seized control". Meanwhile Greg Clark, the business secretary, said that the prime minister's statement on Wednesday "wasn't a great success"." – The Times
Analysis:
Editorial:
>Yesterday:
…as she tells Johnson she's staying put
"Theresa May told Boris Johnson she had no intention of stepping aside to help resolve the Brexit impasse at a high-stakes meeting earlier this week with the man seen as the favourite to replace her. In the meeting, the former foreign secretary, who remains opposed to May's Brexit deal, demanded to know how the prime minister would change approach, which was interpreted as a coded message that he believed she should quit. May responded by saying she was drawing up plans in case her Brexit deal was carried through by the House of Commons, including a "restructuring" of the Department for Exiting the European Union, signalling she anticipated staying put. The meeting took place in Downing Street on Tuesday, but when Johnson emerged, he was uncharacteristically silent as reporters asked questions. Since then, several informed accounts have begun circulating at Westminster." – The Guardian
Northern Ireland:
Comment:
>Yesterday:
EU leaders 'give up' on any hope of the Withdrawal Agreement passing
"Brussels chiefs launched a bid to push Britain towards a soft Brexit as they gave up on Theresa May getting her current deal past MPs. European leaders dropped heavy hints the UK should pursue a Norway-style future relationship to avoid leaving without a deal in just three weeks. Their overtures came as Emmanuel Macron warned the UK will crash out of the bloc on April 12 if MPs don't forge a majority for a new plan before then. Publicly Dutch PM Mark Rutte and Luxembourg's Xavier Bettel put on a brave face, rating the chances of Mrs May's deal passing as "50/50". But privately Mr Macron gave odds of just 5%. With black humour Council chief Donald Tusk described even that as overly optimistic." – The Sun
Preparations:
Comment:
>Today: ToryDiary: Would the EU abandon Varadkar? Perhaps. But it's not at all likely.
Watson defies Corbyn to back second referendum
"Tom Watson will tell supporters today that a second Brexit referendum is the "only way to resolve" the impasse, in defiance of Labour's official policy. The deputy leader will offer to support Theresa May's deal next week if she agrees to put it to voters along with the option of remaining in the EU. Jeremy Corbyn says that Labour will back another vote only if it cannot force an election and opposes Mrs May's deal in all circumstances. In a speech that shreds that, Mr Watson will say that he has reluctantly come to the conclusion that voters must have another say… Emily Thornberry, the shadow foreign secretary, has softened her opposition to Britain taking part in EU elections." – The Times
Backlash:
Comment:
>Yesterday: Sarah Ingham in Comment: Why the horror at holding European elections this spring? We should seek and embrace the opportunity.
Charles Moore: What's at stake is not just Brexit, but how we're governened
"You can argue, of course, that we should never have called a referendum. You can maintain that the people's decision was mistaken. These are respectable views, though I don't agree with either of them. But it is something quite else to go on to argue that the voters' decision should be defied by the people who gave them the right to make it. We voted the way we did because we trusted what Parliament told us our vote would mean. If Parliament now breaks that trust, it undermines the purpose of its existence. It invites us to replace its members and perhaps the institution itself. The clue is in the name: it is called the House of Commons, because its members are elected to represent communities, which has come to mean, in modern times, the entire common people. What name should it have when it cheats them?" – Daily Telegraph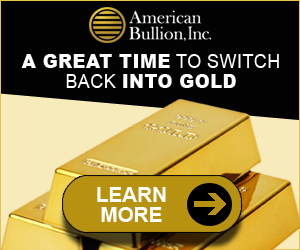 Leadership: Hunt branded 'continuity May' as he sets out pitch…
"Jeremy Hunt will set out his vision for "compassionate Conservatism" at a dinner with Tory MPs as he seeks to shake off claims he is the "continuity May" candidate in an expected leadership contest. In a direct pitch to MPs for their support, the Foreign Secretary will make a speech at an exclusive event organised by a think tank run by Iain Duncan Smith. The Centre for Social Justice dinner will be held on Monday in a private room of an upmarket restaurant in Westminster. MPs expect Mr Hunt to unveil policy ideas, extending beyond his remit as Foreign Secretary. One said: "It will be interesting to see what he says and if there is anything behind the curtain." Mr Hunt has been running a "pretty slick campaign" to succeed Mrs May as leader, a senior Tory backbencher told the Telegraph, although his detractors question his appeal and have nicknamed him "continuity May"." – Daily Telegraph
…as donors 'urge Hancock to stand'
"Health Secretary Matt Hancock is being urged to run for the Tory leadership as the donors' favourite. Conservative party donors believe he offers the party competence, with one MP describing the relatively young Cabinet minister as "a better version of Jeremy Hunt", the Foreign Secretary. Mr Hancock – who has been heavily involved in No Deal Brexit planning – replaced Mr Hunt as Health Secretary last year when Boris Johnson quit as Foreign Secretary. But Mr Hunt is the frontrunner among Cabinet ministers, according to Forsyth's column in today's Sun. He has the support of more Cabinet ministers than anybody else and is seen as a "safe pair of hands and having the emotional intelligence to hold the party together". And it comes days after reports suggested Mr Hancock would team up with Mr Hunt in a plot to stop Boris Johnson from becoming leader." – The Sun
>Today: Liz Truss MP in Comment: At the heart of the spending review will be popular, free market conservatism
Davies pleads guilty to false expenses
"A Conservative MP has pleaded guilty to two false expenses charges. Chris Davies, the MP for Brecon and Radnorshire since 2015, entered the pleas at Westminster magistrates' court today. The first charge was providing false or misleading information for allowances claims, admitting that in March 2016 he made a claim under the MPs' allowances scheme and provided an invoice that he knew to be "false or misleading". The second charge was attempting to provide false or misleading information for an allowance claim using an invoice "that he knew to be false or misleading" in April 2016. Mr Davies's lawyer, Thomas Forster QC, told the court that the MP accepts his responsibility and expresses his "sincere and unreserved apology for what he has done"." – The Times
CCHQ 'plotting revenge' on Bercow
"John Bercow has infuriated Tory MPs by refusing to honour his promise to stand down – but now the decision over his future may be taken out of his hands. Senior figures at Conservative Party headquarters have held detailed talks about fielding a candidate against the Commons Speaker at the next election. To challenge a sitting Speaker would break with centuries of tradition, but they have given their blessing to the Conservative association in Buckingham, where Mr Bercow is the MP, to advertise for a new candidate. Unlike most other MPs, Mr Bercow, first elected as the Tory MP for Buckingham in 1997, is an independent. He left the Conservative Party when he was elected Speaker in 2009. It is a long-held tradition for the mainstream parties to respect the constituency of the Speaker by not standing against him." – Daily Mail
Unionists urge investigation into IRA
"A claim that IRA structures remain in place, and that the leader of the terrorist organisation is issuing instructions from Dublin, must be investigated, unionist representatives have said. At the 1974 Birmingham pub bombings inquest on Friday, an anonymous ex-IRA member giving evidence by video link said he had been given permission to name the four IRA members responsible. Sir Jeffrey Donaldson said the new evidence, along with claims made by former IRA man Kieran Conway on Thursday, raises a number of questions. The DUP MP said that gardai in the Republic of Ireland also had a role to play in investigating the evidence presented by 'Witness O' at Friday's hearing. "One of the individuals named today (Friday) has previously admitted involvement in the Birmingham pub bombings," he said." – News Letter
>Today: Book Reviews: Neave had the boldness to make a home run from Colditz, and to help Thatcher beat Heath
Mueller recommends 'no new criminal charges' in Trump probe
"Robert Mueller, the special counsel, has finished his report into whether Donald Trump's 2016 presidential campaign colluded with Russia. A US justice department official said Mr Mueller, in his report, had not recommended any further criminal charges. Rudy Giuliani, Mr Trump's lawyer, said he was "confident there is no finding of collusion by the president" and Mr Trump had done "nothing wrong". The report was delivered, as is required, in hard copy form by Mr Mueller's team to the justice department following an investigation that lasted 675 days. It will now be up to Bill Barr, the US attorney general, to decide how much of the report to release to Congress and the public." – Daily Telegraph
Onasanya fights to remain MP for Peterborough
"A disgraced former Labour MP is losing her communications director after beginning a campaign to fight against a petition to recall her from parliament. Fiona Onasanya is facing the prospect of being the first parliamentarian to lose her job after being recalled by constituents. A by-election will be held if 10 per cent of eligible constituents, estimated to be about 7,000 people, sign the petition in the next six weeks. Matt Turner, her communications director, handed in his notice last week after having stayed on to run her constituency office while she served 28 days in prison for perverting the course of justice… The Times understands she is also planning to give broadcast and newspaper interviews to try to convince voters she did not repeatedly lie to police." – The Times
Visit the USSA News store!
Click this link for the original source of this article.
Author: Conservative Home
---
This content is courtesy of, and owned and copyrighted by, http://www.conservativehome.com and its author. This content is made available by use of the public RSS feed offered by the host site and is used for educational purposes only. If you are the author or represent the host site and would like this content removed now and in the future, please contact the USSANews.com administrator by using the contact form located in the top-left menu. Your request will be immediately honored. Please visit http://www.conservativehome.com for more terrific, conservative content. The owner of this website may be paid to recommend American Bullion. The content of this website, including the positive review of American Bullion, the negative review of its competitors, and any other information may not be independent or neutral.