May wins over some MPs, but still has a way to go
'Theresa May secured the backing of some staunch Brexiteers for her deal after personally lobbying MPs but last night remained significantly short of the number she needs to win a vote this week. Esther McVey, the former work and pensions secretary who quit over Brexit, confirmed her support yesterday after hinting late last week that she could back the deal. Charlie Elphicke, a member of the European Research Group (ERG) and former whip, also suggested that he could vote for the deal but linked his support to Mrs May standing down before the next stage of EU negotiations.' – The Times
Opinion
Editorial
>Today: Chloe Westley's column: The EU, the Commons – and last week's votes. The people should fire the MPs who won't follow their instructions.
>Yesterday:
Johnson: For me to support the deal, the Government would need to shift drastically
'The Government could now reassure its understandably doubtful MPs by answering some basic questions about the next phase of the negotiations. Has the UK decided to abandon the Chequers approach? Can the PM promise that we will not become unrepresented members of the customs union and large parts of the single market? Are we really going to take back control of our tariffs, with full rights to vary them independently of Brussels? Are we really going to be able to do proper free-trade deals? Are we going to have full rights to make our own laws, just like any other sovereign nation? Have we really jettisoned the ludicrous and unworkable dual tariff or hybrid scheme? Are we going to make any changes whatsoever to a UK negotiating team which has so obviously failed this country at every level? After almost three years of humiliation, has the UK discovered some basic courage and belief in an open, independent, outward-looking and free-trading Brexit? At present the answer to all those questions is a resounding "no". We need some better answers and we need them this week.' – Boris Johnson, Daily Telegraph
>Today: ToryDiary: Enter – or rather exit – the Spartans
Trimble and Bew argue that 'substantive changes' now 'limit the backstop'
'Former Northern Ireland first minister Lord Trimble has hinted changes secured with the EU have improved its chances of getting through the Commons. He said the Tory government had "succeeded in securing substantive changes that will affect and limit the impact of the Irish backstop". The peer and historian Lord Bew said "widespread war weariness" could be another reason for the deal being more successful in its third vote. They wrote in a paper for the centre-right Policy Exchange think tank: "Not a word of Mrs May's Withdrawal Agreement of November 2018, so heavily defeated twice in Parliament, has been changed. "But we are now closer to acceptance of the same agreement. A widespread war weariness on all sides is a significant factor. But the Government has succeeded in securing substantive changes that will affect and limit the impact of the Irish backstop, if it is ever put in place at the end of the transitional period."' – Daily Express
>Today: George Eustice on Comment: The Brexit solution now? Not Norway Plus, but the EFTA pillar of the EEA.
Patel lends her support to TPA proposals for reform to aid spending rules
'The former international development secretary Priti Patel has joined calls for a radical shake-up of the aid budget rules, in a further sign that overseas funding could be a key issue in any post-Brexit Tory leadership race. She follows the former foreign secretary Boris Johnson in making calls for broadening the definition of British overseas aid. Patel, who resigned after she broke ministerial rules in her relations with the Israeli government, will on Monday back a pamphlet from the pressure group the TaxPayers' Alliance calling for the international development budget to be reformed, and for the UK alone to decide what constitutes aid, rather than international organisations. The Tory MP remains committed to the statutory target of UK aid being set at 0.7% of GDP, but calls for changes in what can constitute aid, tighter controls on UK aid spent by multilateral bodies and changes to the requirement that the target is reached in every calendar year. While foreign policy does not normally feature in British party leadership contests, this may change in the context of the growing Tory debate about the UK's international role post-Brexit.' – The Guardian
Rudd: Royal Mail's new pension model could change the way we all save for retirement
'The benefits of CDCs are clear. Members get more certainty in their retirement, with regular pay-outs from their scheme. And unlike traditional final salary pension schemes, those pay-outs aren't affected if your employer goes under. However, there are also risks – returns are dependent on the performance of investments, so some fluctuations are possible. That's why we need to keep a close eye on the inaugural CDC scheme, before rolling out more widely. It has long been obvious to me that a seismic change such as this – introducing a completely new type of pension to the marketplace – had the potential to go much further than just Royal Mail.' – Amber Rudd, Daily Express
NHS plan to woo back retired and expat GPs
'The NHS is offering thousands of pounds to British GPs working abroad if they return home – in a bid to tackle a major shortage of family doctors. NHS England will pay up to £18,500 in 'relocation support' for UK-qualified GPs to come back to the health service. It is part of a scheme that also aims to bring hundreds of GPs out of retirement and career breaks. Doctors will be put on an 'induction and refresher' placement in a GP practice to get their skills up to scratch and paid a bursary of £3,500 a month. They will then have up to four fully-funded attempts at passing a competency assessment, after which they can apply for any GP job and expect to earn an average salary of £70,000 a year. Nearly 800 GPs have already taken part in the scheme, but the NHS is relaunching it today in a bid to recruit hundreds more to help tackle the chronic shortage of doctors. The Government pledged in 2015 to hire 5,000 new GPs by 2020 as part of a 'five-year forward view' for the profession. But the latest statistics show the NHS had the full-time equivalent of just 28,596 fully-qualified GPs working in England in December 2018 – 593 fewer than 12 months previously.' – Daily Mail
Might Corbyn manage to repeat his 2017 poll feat in a new election?
'What does looking through this historical lens tell us? Firstly, that there is little reason why we shouldn't expect Jeremy Corbyn's ratings to improve from their current low base again. It's not particularly unusual for party leaders to see their ratings rise as we get closer to an election, and he's already shown in 2017 that he can be more successful than most in achieving this. However, the big question is whether he can do it again to the same extent as he did in 2017. Margaret Thatcher had a big positive swing in her favour in 1986-87, and Neil Kinnock did better in '92 than in '87, but even then of course he did not manage to overtake John Major. Which raises another final point: opposition leaders aren't the only ones who see boosts in their leadership ratings during an election (especially if we take a longer-term view).' – Glen Gottfried, The Times
>Yesterday: WATCH: Is Corbyn enthusiastic about a second referendum? Watch him dance round the question.
Moore: Attempting to outlaw Islamophobia would be grievous error
'Like Christianity, but unlike Judaism, Islam is a proselytising religion. It seeks to convert the whole of humanity. Therefore – again like Christianity – it inevitably enters the world of controversy in which its beliefs and practices are challenged. Muslims believe, for example, that Jesus was not crucified, and some call Christians cross-worshippers. Christians believe that Mohammed is not the last and greatest prophet of God. They have different scriptures. They can't both be right, therefore they are bound to disagree. For both, their faith is, in principle, more important than life itself, so they will sometimes disagree passionately. Atheists think that both faiths are nonsense, so they want to argue too. None of this is "phobic". It is fatal, in our modern, plural civilisation, to seek to prevent or punish these disagreements. The art is to take the sting out of them.' – Charles Moore, Daily Telegraph
Surrey knife attack declared 'terrorist incident inspired by the far right'
'Counter-terror police are leading the investigation after maniac reportedly screaming "Kill all Muslims" stabbed a teenager in a Tesco car park in Stanwell, Surrey. A 50-year-old man was arrested and the incident was initially treated as attempted murder. But it was today upgraded to a terror investigation. It comes after 50 people were slaughtered in a horrific Far Right attack on a mosque in Christchurch, New Zealand. Surrey Police were called just before 10.30pm on Friday after residents saw a man wielding a "long, shiny, metal weapon" while acting aggressively and shouting racist comments.' – The Sun
News in Brief
Visit the USSA News store!
Click this link for the original source of this article.
Author: Conservative Home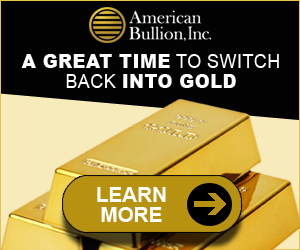 ---
This content is courtesy of, and owned and copyrighted by, http://www.conservativehome.com and its author. This content is made available by use of the public RSS feed offered by the host site and is used for educational purposes only. If you are the author or represent the host site and would like this content removed now and in the future, please contact the USSANews.com administrator by using the contact form located in the top-left menu. Your request will be immediately honored. Please visit http://www.conservativehome.com for more terrific, conservative content. The owner of this website may be paid to recommend American Bullion. The content of this website, including the positive review of American Bullion, the negative review of its competitors, and any other information may not be independent or neutral.