Brexit 1) Meaningful Vote Three is set to take place this week, but May will pull it if she doesn't have the numbers
"If the party whips do not think Mrs May has the numbers by tomorrow evening, her deal will not be put to a vote. If that happens – or it is put to a vote and she loses – the Prime Minister will fly to Brussels on Thursday to ask for an extension of up to two years: the EU is expected to attach stringent conditions, such as the UK's continued membership of a Customs Union, as the price for agreeing the extension." – Mail on Sunday
Brexit 2) The Prime Minister's ultimate threat: Vote for my deal…or Brexit kops it
"All this makes the choice now facing MPs clearer than it has ever been. If Parliament can find a way to back the Brexit deal before European Council, the UK will leave the EU this spring, without having to take part in the European elections, and we can get on with building our future relationship with the EU. If it cannot, we will not leave the EU for many months, if ever." – Sunday Telegraph
Brexit 3) What will the EU demand as the price for extension? Customs Union membership? Single Market membership too? A Second Referendum? None of the above?
"If it fails Government sources have said they will be forced to seek a long extension and the EU will demand the UK would have to stay under Brussels rule in the customs union and single market. This so-called Norway option means Britain would have to accept most of Brussels rules with no say over their formulation along with continued free movement. Britain would also be unable to strike free trade agreements with the rest of the world. The EU too is expected to demand a second referendum as a condition of a long extension." – Sunday Express
Brexit 4) Meanwhile, Labour ducks and dives
"The shadow Chancellor has revealed "quite a number" of MPs would back a compromise deal if the public have a final say. The party is working with Labour backbenchers Peter Kyle and Phil Wilson on their proposals that will come before MPs this week.
Mr McDonnell said: "We've said we would support that if it comes back, and it may well be this week but it will be down to the tactics they want to pursue, because they will only push that when they think they've got a realistic prospect of winning." – Sun on Sunday
Leadership 1) Is Hancock emerging as an Osborne/Cameron-backed modernisation candidate?
"The fight for the leadership has boiled down into two main battles. Hunt appears to have eclipsed Javid as the establishment candidate to beat but is under threat from "dark horse" Matt Hancock, the health secretary, who combines support from some remainers who once backed Amber Rudd with none of her attempts to undermine Brexit. Colleagues were impressed that he neutralised the NHS winter crisis and emerged as a more polished media performer."
– "Stride holds dinners for Hunt".
– "Glen and Evenett tour the tearooms for Javid".
– Osborne "has switched support from Javid to Hancock".
– "Coffey whipping for Truss".
Leadership 2) Johnson – his agonising Brexit vote choice. Does he jump with the switchers, or stick with the diehards?
"The former Foreign Secretary's future rests on whether or not he backs Theresa May's deal. He has twice voted against it but admirers believe he must be on the winning side again to stand a chance of making it into Number 10. BoJo's chances increased after front runners Jeremy Hunt and Sajid Javid irked grassroots Tories by voting to delay Brexit until the end of June. One minister told The Sun on Sunday: "There's a tremendous opportunity for Boris here – bigger than when he decided to support the Leave campaign three years ago." – Sun on Sunday
Leadership 3) Meet Team Raab
"Mr Raab, the former Exiting the EU secretary who quit last year over Mrs May's Brexit deal, has assembled a team of ambitious former Conservative ministers around him to support his bid. They include former foreign office minister Sir Hugo Swire, former Brexit minister Suella Braverman, former Northern Ireland minister Shailesh Vara and former ministerial aides Robert Courts and Michael Tomlinson. Paul Stephenson, a former senior campaigner in the Vote Leave campaign, is providing strategic advice." – Sunday Telegraph
Boles: I have no regrets

"For some of us this enterprise has exacted a personal and political price. It has unleashed a torrent of vile threats online, especially for the women. In my case it has caused the final disintegration of my relationship with my local Conservative association. Although I will remain a Conservative MP until the next election I will not stand for re-election in Grantham and Stamford. But I have no regrets. This is how politics must work if we are to bring our divided nation together. Men and women of goodwill setting aside party-political differences and co-operating in the national interest." – Sunday Times
Wright and Javid on the Christchurch massacre and social media: "the era of self-regulation is coming to an end".
"The white paper, devised jointly by the Home Office and the Department for Culture Media and Sport (DCSM), was set to be published "in the winter, but publication is still pending. The DCMS has said it will create a framework to "ensure the UK is the safest place in the world to be online". It will impose legal restrictions on online platforms covering areas such as kids's data, incitement to crime on social media, anonymity and online advertising. In a meeting with stakeholders and activists earlier this week, the DMCS's digital secretary, Jeremy Wright, told internet companies "the era of self-regulation is coming to an end"." – Observer
Rudd and Hancock on fast-tracking claimants with mental health problems
"Work and Pensions Secretary Amber Rudd told The Sun on Sunday: "I know that the security of a regular wage, the camaraderie of the workplace and the self-esteem you get from being in work can vastly improve the mental health of so many people. That's why providing people with mental health conditions with as much support as possible, so they can get back into work, is one of my top priorities. And it's also a huge benefit to Britain's economy when everyone who is able to work does work." The move is expected to improve waiting times significantly for access to psychological therapies services and enhance the Jobcentre's support so it reaches the most vulnerable people. Health Secretary Matt Hancock said: "Many people with mental illness feel as if they are at rock bottom. For some, work can seem like an impossible task. But I know that with the right support, people can feel better and get back into work." – Sun on Sunday
Brine plans pre-9pm ban on junk food adverts
"Adverts for foods high in fat, salt or sugar are estimated to have been seen 700m times online by kids in 2017 and 3.5bn times on television. Steve Brine, the public health minister, said: "It is not right that our kids are so widely and easily exposed to adverts promoting foods high in fat, sugar and salt." Professor Russell Viner, president of the Royal College of Paediatrics and Child Health, said: "We hope the watershed is implemented as soon as possible." – Sunday Times
News in Brief
Visit the USSA News store!
Click this link for the original source of this article.
Author: Conservative Home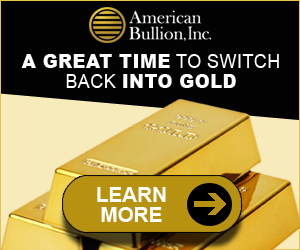 ---
This content is courtesy of, and owned and copyrighted by, http://www.conservativehome.com and its author. This content is made available by use of the public RSS feed offered by the host site and is used for educational purposes only. If you are the author or represent the host site and would like this content removed now and in the future, please contact the USSANews.com administrator by using the contact form located in the top-left menu. Your request will be immediately honored. Please visit http://www.conservativehome.com for more terrific, conservative content. The owner of this website may be paid to recommend American Bullion. The content of this website, including the positive review of American Bullion, the negative review of its competitors, and any other information may not be independent or neutral.