May faces ministerial revolt over no-deal exit…
"Theresa May is facing the most serious cabinet revolt of her premiership next week, with as many as 25 members of the government ready to vote for a Brexit delay unless she rules out "no deal" – in a move that will challenge her to sack them. Rebel Conservatives believe there are now enough MPs across the House of Commons to pass an amendment that would require May to extend article 50 rather than allow the UK to leave without a deal. At least four cabinet ministers, almost a dozen junior ministers and many others on the government payroll are understood to be prepared to back the motion proposed by the Tory MP Sir Oliver Letwin and Labour's Yvette Cooper, due to be debated on Wednesday. A senior source close to those plotting the rebellion said there was no way the members of the government would resign voluntarily and May would have to sack them." – The Guardian
Trade:
Comment:
>Yesterday:
…as Brexit Delivery Group join the rebellion…
"Theresa May has been warned by a group of 100 moderate Tory MPs that they are prepared to rebel against the Government to force her to delay Brexit if she cannot reach a deal. The Brexit Delivery Group, which represents both Remain and Leave MPs, has called for a free vote next week on a backbench bid to take no deal off the table. Simon Hart and Andrew Percy, the leaders of the bloc, say in a letter leaked to The Daily Telegraph that "numerous" members of the group have become "deeply troubled" by the prospect of a no deal Brexit. Earlier this week four members of the Cabinet – Amber Rudd, David Gauke, Greg Clark and David Mundell – told the Prime Minister that they will support the backbench amendment, effectively challenging Mrs May to sack them. They said more than 20 members of the Government were prepared to quit unless the Government pledges to extend Article 50." – Daily Telegraph
…Eurosceptic MPs threaten to 'end the Government'…
"Eurosceptic Conservative MPs have warned they will seek to "end the government" if Theresa May delays the UK's departure from the EU, as the House of Commons prepares to vote on proposals to try to avert a no-deal Brexit. Members of the European Research Group of Tory MPs said that should Britain's exit be pushed back, they will no longer vote for government laws – in a move that could paralyse the prime minister's administration. ERG members fear that MPs could next Wednesday back a proposal by former Labour minister Yvette Cooper to stop a no-deal Brexit by extending Article 50, the EU process under which the UK is meant to leave the bloc on March 29. Ms Cooper's chances of success on February 27 have increased because some Europhile ministers are willing to support her amendment. Should Ms Cooper's amendment be approved by MPs, it could force Mrs May to ask the EU for an extension to Article 50. But some members of the ERG, which consists of as many as 90 Eurosceptic Tories, have warned that Mrs May can no longer count on them turning out to vote for government laws if she delays Brexit." – FT
Comment:
>Yesterday: Priti Patel, Anne-Marie Trevelyan, and Maria Caulfield in Comment: The Government must honour the Brady Amendment
…and Brussels says deal will not be struck until after next week's vote
"A new Brexit agreement with the European Union will not be agreed, even in principle, until after MPs have voted on a move to rule out no-deal next week, senior Brussels sources have warned. Talks between Stephen Barclay, the Brexit secretary, Geoffrey Cox, the attorney-general, and Michel Barnier, the EU's chief negotiator, broke up yesterday with both sides saying that more work needed to be done to resolve the Irish backstop issue. The two sides are due to meet again next week for further "technical discussions", with Jean-Claude Juncker, the president of the European Commission, admitting that he was suffering from "Brexit fatigue". He was "not optimistic" that Britain would leave the EU with a deal, he said. A senior European source said that even if agreement could be reached on the legal guarantees Britain is seeking to prevent the backstop becoming permanent this would not happen until March at the earliest. The delay means that Theresa May will be unable to present MPs with concrete proposals when the Commons next debates the Brexit deal on Wednesday." – The Times
More:
Tory defectors insist Umunna must lead new group
"Chuka Umunna must become leader of the breakaway group of Independent MPs, Tory defectors have claimed, as the race to take control of the movement began. Less than a day after quitting the Conservative Party, Heidi Allen and Anna Soubry declared their support for Mr Umunna, the former Labour Europhile seen by many as The Independent Group's main driving force. Speaking to The Telegraph, Ms Allen said it was "obvious for all to see" that the Streatham MP was the obvious candidate for the job, adding he appeared most capable of getting "the best out of that group". However others have suggested that Luciana Berger, the heavily pregnant former Labour MP who quit after accusing the party of "institutional" anti-Semitism, should be considered for the role. Ms Allen added that whilst "right now Chuka seems the obvious person", a wave of fresh defections from Labour and the Conservatives could yield a more suitable candidate because there "will be a different dynamic"." – Daily Telegraph
More:
Labour:
Comment:
>Today: ToryDiary: Blukip! Purple Momentum! But…the big problem with Tory entryism claims is that there's no evidence that they're true
>Yesterday: ToryDiary: The defectors are wrong. The Conservatives aren't shifting to the right. They are mired in the mixed middle.
Philip Collins: How the Independent Group can become a party
"That said, if the Independent Group in parliament is to metamorphose into a new political party – and I hope and expect that it will – then it will not be enough for us to know that it is against Brexit… What it needs instead are signature policies, to give us a flavour of who they are. The Labour Party makes a lot of its plans for water nationalisation and the abolition of tuition fees which, although not a full policy menu, nevertheless give a meaningful impression of what the party stands for. The mission of a new party should be a common wealth, which will require a significant redistribution of power in Britain. In the range of income and wealth, in the variety of opportunities, in the receipt of varying standards of public services, people in Britain enjoy vastly different levels of power. The task of government is to let people choose their own lives, consistent with good lives for all others, and then ensure that everyone's power to live as they choose is as potent as anyone else's." – The Times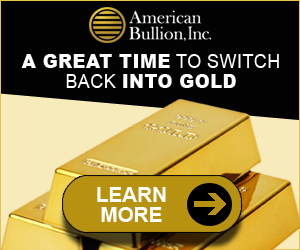 Editorial:
>Today: Iain Dale's column: Welcome to the Monster Raving Soubry Party
Labour 1) Back second referendum or face mass revolt, Corbyn told
"Jeremy Corbyn has been warned that he faces another exodus of MPs unless he backs a plan to put Theresa May's Brexit deal to a second referendum. His office has been told that dozens of MPs, including shadow ministers, are prepared to join the new Independent Group in parliament or resign the whip, in defiance over the party's EU policy. They are demanding that he support a proposal by two of his backbench MPs in which Labour would agree to pass laws underpinning Mrs May's deal in return for a public vote. If the deal were rejected by the electorate, the government would be obliged to withdraw Article 50 and remain in the EU. One MP, who considered quitting the party this week, said: "If Jeremy ends up not supporting it, it will have a dramatic effect and people will go." The Conservative and Labour leaderships are attempting to shore up their respective support after defections from both to the Independent Group this week." – The Times
More:
Book Reviews:
Labour 2) Call for Begum to be allowed to return to Britain
"Jeremy Corbyn has said Jihadi bride Shamima Begum should be allowed back into Britain and get the "support she needs". Claiming the decision by Sajid Javid, the Home Secretary, to strip her of British citizenship was a "very extreme manoeuvre", the Labour leader said Ms Begum had a "right to remain" in Britain despite fleeing the UK to join the ISIL terror group. Mr Javid has maintained he only used his powers to revoke her citizenship because she posed a threat to the UK, that it was "conducive to the public good" and that her dual British-Bangladesh nationality would not make her stateless, which would be illegal under international law. He is, however, facing the prospect a legal battle if her family challenge the decision, a diplomatic row with Bangladesh who are refusing to accept her as they say she is not a citizen and criticism from two senior former advisers on terrorism laws." – Daily Telegraph
Comment:
Editorial:
>Today: Mike Yeomans in Comment: Why Begum's return to the UK would help, not harm, our counter-terrorism plans
Hammond slams Williamson for China trade blow
"Philip Hammond has publicly slammed Gavin Williamson for threatening to send an aircraft carrier to China's backyard. He blasted the Defence Secretary for overstepping his authority by vowing to deploy HMS Queen Elizabeth. And he accused his fellow Cabinet minister of imperilling Britain's relationship with China by making the threat. He stormed: "It's a complex relationship and it hasn't been made simpler by Chinese concerns about Royal Navy deployments in the South China Sea." Earlier this month The Sun exclusively revealed China axed trade talks with Britain worth billions in fury at the threat. Just hours earlier, Mr Williamson had publicly lashed China and said Britain must be prepared to boost its "lethality". In a sign the furious Cabinet row is still raging, Mr Hammond launched a withering attack on his colleague." – The Sun
Ministers warned that NHS is curtailing patient choice
"Patients' right to choose where they are treated is being threatened by radical plans to scrap competition in the NHS, ministers have been warned in leaked documents. Plans to abolish the health service's internal market are being resisted by Whitehall officials who have told Matt Hancock, the health secretary, that they would quietly reverse 30 years of policy, according to a Department of Health briefing seen by The Times. Mr Hancock is understood to be ruling out any changes that would prevent patients selecting the NHS hospital or private provider where they are sent for treatment. But he has been told that if he blocks new laws the NHS could blame the government for the failure of a £20 billion reform plan that was expected to save 80,000 lives a year. The confidential briefing reveals for the first time the scale of changes proposed by health chiefs, which officials believe amount to another major reorganisation of the NHS." – The Times
Davies charged with expense fraud
"A Tory MP has been charged with making false claims for parliamentary expenses. The Crown Prosecution Service said Christopher Davies, MP for Brecon and Radnorshire, is accused of two counts of making a false instrument and one of providing false or misleading information in relation to allowance claims. He will appear at Westminster magistrates' court on March 22. In a statement, the CPS said it had received a file of evidence from the Metropolitan Police relating to allegations that Mr Davies falsified two invoices in support of parliamentary expenses claims. Mr Davies, 51, won his seat from the Liberal Democrats in 2015. It had already been reported that Mr Davies was interviewed by police last year after being referred by the Independent Parliamentary Standards Authority (Ipsa). He has previously said he made an "honest mistake" in the way he submitted a claim, but insisted he did nothing wrong." – The Times
News in Brief:
Visit the USSA News store!
Click this link for the original source of this article.
Author: Conservative Home
---
This content is courtesy of, and owned and copyrighted by, http://www.conservativehome.com and its author. This content is made available by use of the public RSS feed offered by the host site and is used for educational purposes only. If you are the author or represent the host site and would like this content removed now and in the future, please contact the USSANews.com administrator by using the contact form located in the top-left menu. Your request will be immediately honored. Please visit http://www.conservativehome.com for more terrific, conservative content. The owner of this website may be paid to recommend American Bullion. The content of this website, including the positive review of American Bullion, the negative review of its competitors, and any other information may not be independent or neutral.