Brexit 1) Fox "hopes" free trade deals with 40 countries will be finalised in time for a "no deal" Brexit
"The UK has yet to finalise agreements to replace existing free trade deals the EU has with 40 big economies if there is a no-deal Brexit. International Trade Secretary Liam Fox said he "hoped" they would but it depended on whether other countries were "willing to put the work in". He said more deals were coming, after signing one with Australia. Concerns have been raised that the UK will leave the EU without a deal that would protect current arrangements. The UK is due to leave the EU on 29 March, under the Article 50 process and the UK's EU Withdrawal Act, with or without a deal – unless the UK chooses to revoke Article 50 and continues as a member of the EU." – BBC
>Today:
Brexit 2) Claims that Ministers have asked their constituency associations to prepare for a snap General Election
"Three Cabinet ministers have warned their local activists to prepare for an election, it was claimed today despite Theresa May ruling out a snap poll. A further six junior ministers have alerted their constituency associations to the risk of a new general election as Westminster is deadlocked by Brexit. Mrs May has insisted she will not call an election for fear of causing even more chaos if the result is indecisive. But after her continued denials turned into a snap election in 2017, few in Westminster feel anything is certain. Britain's top civil servant told Government departmental heads to be ready in case an election is needed to break the Brexit impasse." – Daily Mail
Brexit 3) Facebook accused of pushing out "fake news" funded by Remainers
"Facebook has been accused of "pumping out fake news" after running political adverts claiming endangered animals were being threatened – by Brexit. The social media giant has been paid hundreds of thousands of pounds by Britain's two most prominent Remain campaign groups to stir up support for a second referendum. Latest figures released by the Facebook show the two organisations – People's Vote UK and Best for Britain – spent £373,587 on Facebook ads in the run up to the parliamentary vote on Theresa May's defeated Brexit deal. By contrast, Leave-supporting groups spent a little over £93,000, according to an analysis by the Telegraph of political income disclosed by Facebook." – Daily Telegraph
Brexit 4) EU's "disbelief" at unchanged UK demands
"Theresa May has left European diplomats in a state of "disbelief" following a series of phone calls to EU leaders in which she made no change to her demands despite her Brexit plan being voted down by a 230-vote margin this week. Senior EU diplomatic sources said that Mrs May's unchanged stance was "greeted with incredulity" following a call with the German Chancellor Angela Merkel on Thursday night. "It was the same old story – the same set of demands – all unchanged despite the defeat," said the source with knowledge of the calls. Mrs May is understood to have repeated the same performance in conversations with the French president Emmanuel Macron, the Dutch prime minister Mark Rutte and the Irish Taoiseach Leo Varadkar, provoking what one source called "diplomatic eye-rolling" in Brussels." – Daily Telegraph
Brexit 5) Boles claims Ministers will quit if they are prevented from backing his Bill to block "no deal" planning
"A Tory MP who has put forward a plan to block a no-deal Brexit says ministers have told him they will quit, if they are ordered to vote against it. His cross-party bill would force Theresa May to request an extension of Article 50 if she can't get a deal approved by MPs by the end of February. Mr Boles told the BBC his bill had a "broad base" of support from different sides of the Brexit debate. And he said he believed a number of ministers backed his plan." – BBC
Brexit 6) Delay may be necessary says Ellwood
"A defence minister has become the first member of Theresa May's government to break ranks and publicly urge her to delay Brexit if no deal can be reached. As Whitehall stepped up preparations for a possible snap election, Tobias Ellwood argued that extending Article 50 would be preferable to Britain leaving the European Union on March 29 without a deal. Leaving with no agreement would "be an act of self harm with profound economic, security and reputational, consequences for the UK at the very time threats are increasing and diversifying," he told The Times." – The Times
Brexit 7) Go back a get a better a deal, urges Johnson
"Boris Johnson has urged Theresa May to return to Brussels to demand a new deal without the controversial backstop  – and "mean it this time". The former Foreign Secretary urged her to use the mandate provided by MPs' resounding rejection of her plan and a threat to withhold half the £39bn from the divorce settlement to secure a new deal without the backstop  designed to avoid a hard border in Ireland. He said the Prime Minister needed to turn her focus on Brussels rather than having politicians "battling each other" or trying to heave MPs back into place behind a "pseudo-Brexit." Speaking at the headquarters of Tory donor Lord Bamford's JCB plant in Stoke, he dismissed calls to rule out a no-deal Brexit, saying it was "overwhelmingly likely" Brussels would offer an improved agreement." – Daily Telegraph
>Yesterday: WATCH: Johnson – "It would be shameful, at this late stage, to change that totemic date: March 29th"
Brexit 8) Compromise or risk a split, Watson tells Corbyn
"Tom Watson will rally Labour moderates for a battle to determine the party's Brexit policy with a warning that it must widen its appeal to avoid a split. The deputy leader will make a speech today challenging Jeremy Corbyn, who is under intense pressure from the party's backbench MPs and ordinary members to back a second referendum. In his address to the Fabian Society conference in London, Mr Watson says that Labour must "engage intelligently" with Theresa May but stops short of criticising Mr Corbyn's boycott of cross-party talks." – The Times
>Today: Nick Hargrave on Comment: In an age of post-truth politics, moderate politicians must prepare to work across party lines
Brexit 9) Farage would start a new Party if Euro Elections are held
"Nigel Farage says he is ready to fight the European elections in May if Brexit is delayed. The former UKIP leader, who quit his party in December, said he was seeking "the right political vehicle". As things stand, the European Parliament is axing most of the UK's seats, with a small number to be re-allocated to other countries…Mr Farage said he believed the UK should "just leave" the EU without a deal, on World Trade Organization terms, but he did not see "the will" to do so from the prime minister and the government." – BBC
>Yesterday:WATCH: Farage says he will stand for a new party at the European elections if Brexit is delayed
Brexit 10) Forsyth: Giving way on the Customs Union would not be a solution
"Immediately after the Government's crushing defeat on Tuesday night, a slew of Cabinet ministers thought it inevitable that Mrs May would have to make some kind of concession on the customs union to get a deal through Parliament. But this option has run into two obstacles. First, Jeremy Corbyn and John McDonnell aren't playing ball. Without their blessing, there is no way you could get 116 Labour MPs to vote with a Tory PM. As one of those doing the maths on this tells me: "She can't do a deal without them." Secondly, it has become clear that agreeing to a customs union would not only split the Tory party and lead to at least one Cabinet resignation, it would also — according to one senior Cabinet minister — lose the support of 40 MPs who voted for the deal on Tuesday night. Mrs May is not keen on the idea either. She thinks having an independent trade policy is one of the main economic benefits of Brexit." – James Forsyth, The Sun
Brexit 11) Leadsom: Ministers back Remain "think they know better than voters"
"Ministers trying to block a no deal Brexit wrongly "think they know better" than voters, Andrea Leadsom has said as the issue prompted a public split among the Cabinet. Ms Leadsom, the Leader of the Commons, told The Telegraph that colleagues who want to stop no deal will "fail our country" and weaken the UK's negotiating hand. It comes after Philip Hammond, the Chancellor, said in a leaked conference call that the "threat" of a no deal Brexit could be taken "off the table" within days. Other ministers including Amber Rudd, the Work and Pensions Secretary, and David Gauke, the Justice Secretary, and Greg Clark, the Business Secretary, have also argued publicly that a no-deal Brexit must be stopped." – Daily Telegraph
Brexit 12) Moore: Parliament versus the people?
"It is grand to assert the rights of Parliament. Indeed, it was one of the main reasons for voting Leave. But against whom are those rights being asserted now? The Hammonds, Bercows and Boleses are trying to assert them against the people. Mrs May does not always find the right words, but at the beginning of this tumultuous week, she had a good answer when old Ed Miliband got up and asked her if she were "the servant of the House". She replied she was "the servant of the people". It is astonishing that Remainers are trying to split off the one from the other." – Charles Moore, Daily Telegraph
Other comment
Councils plan new £1,000 a year parking charges
"Motorists will have to pay up to £1,000 a year to drive to work under plans to cut congestion in Britain's most gridlocked cities. A workplace parking levy is being considered by at least ten councils in England and Scotland to reduce traffic and pollution and to raise money for public transport. The charge would be imposed on businesses with more than ten parking spaces and is designed to encourage workers to leave their cars at home. Last night the AA described it as a "poll tax on wheels" and said that costs would be passed on to workers. In Nottingham, the only city to introduce the levy so far, about four in ten companies pass costs on to staff. Hundreds of teachers pay to park cars in the city but NHS buildings are exempt. It has raised £53.7 million since it was introduced in 2012, with most of the money spent on improving the tram network." – The Times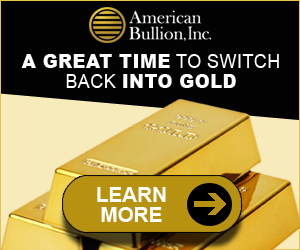 Salmond accuses Sturgeon of "rewriting history"
"Hostilities between Alex Salmond and Nicola Sturgeon have taken a fresh twist after the former first minister accused his successor of "rewriting history" by removing his name from the SNP's website. But Mr Salmond was accused of throwing a "temper tantrum" by political opponents as the fallout of the Scottish Government's botched sexual harassment inquiry into him continues. But Mr Salmond was accused of throwing a "temper tantrum" by political opponents as the fallout of the Scottish Government's botched sexual harassment inquiry into him continues." – The Scotsman
Second Trump/Kim summit "within weeks"…
"US President Donald Trump is to meet North Korean leader Kim Jong-un for a second summit by the end of February, the White House says. The announcement came after Mr Trump met top North Korean negotiator Kim Yong-chol at the White House. He had been expected to deliver a letter from Kim Jong-un to Mr Trump. Little progress has been made on denuclearisation since their historic summit in Singapore last June. No venue has been announced for the new summit." – BBC
…as younger Republicans "look to a new candidate""
"Donald Trump's path to re-election looks increasingly rocky after a poll showed that younger Republican voters would prefer a fresh candidate for the party's 2020 presidential nomination. The prospect of a primary selection contest initiated by lesser-known personalities could tempt big names to join the fray, with the wish list of anti-Trump conservatives topped by Jim Mattis, the recently departed defence secretary, and Nikki Haley, who unexpectedly stood down as US ambassador to the United Nations in October. The desire for Mr Trump to prove himself under the primary system was greatest among those aged 18 to 37, with 52 per cent of Republican voters in the "millennial" age group backing a challenge, a Marist poll for the NPR/PBS public broadcasters showed. Generation X, those aged 38 to 53, also favoured a challenge, by 49 to 43 per cent, while older voters were against." – The Times
News in brief
Visit the USSA News store!
Click this link for the original source of this article.
Author: Conservative Home
---
This content is courtesy of, and owned and copyrighted by, http://www.conservativehome.com and its author. This content is made available by use of the public RSS feed offered by the host site and is used for educational purposes only. If you are the author or represent the host site and would like this content removed now and in the future, please contact the USSANews.com administrator by using the contact form located in the top-left menu. Your request will be immediately honored. Please visit http://www.conservativehome.com for more terrific, conservative content. The owner of this website may be paid to recommend American Bullion. The content of this website, including the positive review of American Bullion, the negative review of its competitors, and any other information may not be independent or neutral.