Brexit 1) Opposition MPs unhappy after talks 'descend into acrimony'…
"Theresa May's talks with opposition parties about a Brexit plan B descended into acrimony on Thursday after she told MPs she could not make substantial changes to her existing plan despite it being overwhelmingly rejected by the Commons. Smaller opposition parties who attended talks with Mrs May were left bewildered after Downing Street made clear it would resist demands to shift towards a softer form of Brexit following MPs' emphatic vote against her withdrawal agreement on Tuesday. Following a separate defeat at the hands of MPs this month, Mrs May is obliged to outline a Brexit plan B on Monday, but a Commons vote on it will not take place until January 29 — two months before the UK is scheduled to leave the EU. Mrs May's spokesman indicated that the prime minister would not accept the smaller opposition parties' demands for an extension to the Article 50 process under which the UK is supposed to leave on March 29, or a second referendum. He added that Mrs May also rejected Labour's proposal for a long-term relationship between the UK and EU involving a permanent customs union, and would also not drop her threat of a no-deal Brexit if there were no acceptable agreement with the bloc." – FT
More:
Comment:
Editorial:
>ToryDiary: Decision time for Javid and Hunt?
Brexit 2) …but Brexiteer MPs happier
"Brexiteers today boasted of securing pledges from Theresa May that could see a Brexit deal passed by Parliament. Eurosceptic MPs who met her left Downing Street in upbeat mood, saying she had vowed not to bow to pressure from Cabinet Remainers to accept Labour's idea of a permanent customs union. Nigel Evans, one of 118 Tory MPs who voted against Mrs May on Tuesday, said: 'The Prime Minister is listening. She wants to get Brexit over the line and she is listening to our concerns.' A former Cabinet minister added: 'It was good and positive – we are getting onto the same page. I am more optimistic now – I think she will get a deal through. 'She made it very clear to us that she is not going to have a customs union deal, whatever some people in Cabinet might want.' It came as Mrs May held a full day of meetings with MPs from across the Brexit divide in a bid to revive her deal with the EU which was resoundingly rejected in the Commons on Tuesday. Former Brexit Secretary David Davis and former Tory leader Iain Duncan Smith were among the members of the European Research Group invited for talks. The hardline Brexit group played a key role in the Commons defeat. Former Northern Ireland Secretary Theresa Villiers was also present, as was former culture secretary John Whittingdale, who tweeted afterwards that their group's meeting with the Prime Minister had been 'constructive'." – Daily Mail
Editorial:
>Today: ToryDiary: Not yet angry – but patriotic and bewildered. Fear of betrayal is the dominant emotion at the Leave Means Leave rally
Brexit 3) Whitehall put on alert for another election
"Britain was on general election alert last night after Whitehall chiefs were ordered to draw up contingency plans for a snap poll. Amid the fragile situation in Westminster, Britain's top civil servant told Government departmental heads to be ready in case an election is needed to break the Brexit deadlock. Cabinet Secretary Sir Mark Sedwill met senior mandarins this week to discuss preparations in case Theresa May decides to go to the country. Today, it also emerged that official guidance has now been drawn up on the possible timeline for a second Brexit referendum. A document, apparently presented at cross-party Brexit talks, suggested that another referendum would take 15 months to arrange and hold. Downing Street has repeatedly insisted the next general election will not take place until 2022, as mandated by the Fixed Terms Parliament Act. Only this week, the Prime Minister told MPs that holding a ballot now would be 'the worst thing we could do', with some Tories fearing that the party would lose seats to Labour, handing the keys to Number 10 to Jeremy Corbyn. But Cabinet ministers have held conversations about how an election may now be the only way to move forward, with one warning a poll is 'on the way'. Despite the failure of its attempt to oust the Government this week, Labour has also not ruled out the possibility of repeatedly tabling no-confidence motions in a bid to topple Mrs May." – Daily Mail
>Today: Simon Allison in Comment: Parliament is deadlocked. Only the British people can deliver a final say on May's deal.
Brexit 4) Iain Martin: Leavers must set aside the purity tests to get departure done
"Search through the records, or raise the question on social media as I did yesterday, and you will find precious few heavyweight Tories who argued for leaving before 2016. Yet many of them now condemn Mrs May's deal as impure and insufficiently Brexity. I sympathise with them and don't much like her version of Brexit either. I am keen to get out of the EU and think no-deal would be disruptive but perfectly manageable. I dislike the threat to sovereignty and the Union inherent in the Northern Ireland backstop. But my message to fellow Brexiteers is that time's up. Give the purism a rest in the interests of getting the mess sorted out. Anyone who has followed events in parliament this week with the semblance of an open mind can see that the fundamentals have changed and the pure-Brexiteers are badly outnumbered. John Bercow, the Commons Speaker, has created conditions in which Remainer MPs are going to have a good go at banning no-deal Brexit by legislative chicanery or by forcing ministers to seek a delay in Article 50. If that fails, there is a large enough group of anti-Brexit Tory MPs (as many as 30 I am told) prepared to go for the nuclear option of bringing down the government to stop Brexit, leading in all probability to a general election. The risk is very high of a split, incompetent Tory party inflicting a catastrophe on Britain by letting in a Corbyn government." – The Times
Brexit 5) Cabinet ministers warn May of resignations if she won't allow MPs to block 'no deal'
"Cabinet ministers have warned that Theresa May will face mass resignations if MPs are barred from trying to stop a no-deal Brexit. The Prime Minister said on Thursday that it is "impossible" to rule out a no-deal Brexit under the terms of Article 50 and warned that it "not in the Government's power" to do so. However as many as 20 mid-ranking ministers have indicated that they are prepared to quit the Government so they can support backbench moves to stop a no-deal Brexit. The Telegraph has learned that a delegation of five ministers from the group visited the Prime Minister in No 10 and warned her directly that they were prepared to quit… The row erupted after The Telegraph obtained a leaked recording of a conference call between Philip Hammond and business leaders in which he set out how a backbench Bill could take no deal "off the table". He claimed that the Bill, which will be tabled on Monday and would force the Government to extend Article 50, is likely to win support and act as the "ultimate backstop" against a no-deal Brexit. The Chancellor faced a furious Cabinet backlash on Thursday, with one minister describing him as a "rogue element" and accusing him of attempting to "bounce" the Cabinet into abandoning the possibility of a no-deal Brexit." – Daily Telegraph
More:
Comment:
>Today: Iain Dale's column: It's time for Cabinet members of both sexes to show some balls
>Yesterday: Stewart Jackson in Comment: Don't pivot to the Customs Union, Prime Minister – it could destroy the Conservative Party
Brexit 6) Civil Service warns that progress on trade deals has stalled
"Britain has failed to finalise most trade deals needed to replace the EU's 40 existing agreements with leading global economies and will not be close to doing so when Brexit occurs on March 29, according to an internal Whitehall memorandum. The memo, compiled by civil servants as part of contingency planning for the UK crashing out of the EU without a formal Brussels divorce agreement, warned that most of the deals would lapse without a transition period that keeps Britain under the EU umbrella once Brexit occurs. "Almost none of them are ready to go now and none will be ready to go by March," said one government official who has seen the internal analysis of the Department of International Trade's progress. Liam Fox, the international trade secretary, had vowed to "replicate" the EU's existing trade deals — which are among the world's biggest, including bilateral agreements with G7 members Canada and Japan — before Britain left the bloc, and other pro-Brexit campaigners argued they could be easily copied. "We're going to replicate the 40 EU free trade agreements that exist before we leave the European Union so we've got no disruption of trade," said Mr Fox shortly after the Article 50 exit process was triggered in 2017. "Believe me, we'll have up to 40 ready for one second after midnight in March 2019."" – FT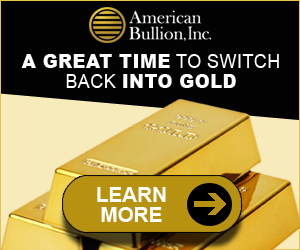 More:
>Yesterday: Garvan Walshe's column: The defeat of May's deal was a consequence of half a decade of negotiation failure
Johnson in bid to 'revive leadership ambitions' with pitch to workers
"Boris Johnson will try to revive his leadership ambitions today with a pitch designed to enhance the Conservative appeal among blue-collar workers. In a speech in Rocester, Staffordshire, the former foreign secretary will call on the government to "use Brexit to unite the country" by focusing on the "issues that drove Brexit" with a "national programme of cohesion". Mr Johnson will try to reclaim his liberal credentials by stressing that he is a "passionate believer in the benefits of migration" while complaining that wages have been too low because "big corporations" have benefited from "unlimited pools of labour" from abroad. He will also call for no new taxes or increases in income tax and more spending powers for devolved regions. Speaking at the headquarters of JCB, the construction equipment company, less than 20 miles from the potteries factory where Theresa May touted the benefits of her Brexit deal on Monday, he will urge the prime minister to focus on the "issues that drove Brexit" and "use this moment to become more productive and more dynamic"… The productivity gap Mr Johnson wants to address is not "the gap between the UK, France, Germany and Italy, though we are behind our main competitors" but the "worrying" gap "between London, the most productive part of the whole European economy, and other regions in the UK"." – The Times
May to 'tear up precedent and block Bercow's peerage'
"John Bercow is set to become the first Speaker in 230 years to have his peerage blocked after ministers moved to punish him for "bias" during Brexit debates, The Times has learnt. Commons Speakers are usually automatically offered a seat in the House of Lords after approval by No 10 but relations between Mr Bercow and the government have broken down. The Speaker tore up years of precedent on Wednesday last week to change Commons rules and allow MPs to control business of the House. "Precedents of Speakers getting peerages don't last for ever either," one senior Tory said last night. Mr Bercow, a former Conservative, has been accused of favouring Labour MPs and those who want to block Brexit, but insists that he is a "champion of the back benches". A cabinet source said: "It's a good job that peerage nominations are in our gift — I'm sure we'll be thinking carefully about which individuals we would choose to elevate to the House of Lords. I can't imagine we would look favourably on those who've cheated centuries of procedure." When elected Speaker in 2009 Mr Bercow promised to serve no more than nine years. Last year he changed his mind, telling friends he planned to see through Brexit. He is now widely expected to stand down this summer if Britain formally leaves on March 29." – The Times
Javid embroiled in row over armed police protections
"Home Secretary Sajid Javid is embroiled in a new row with frontline police officers over a "shambolic" review they claim has failed to protect armed officers from lengthy and damaging  investigations if they shoot suspects. The police federation, which represents frontline officers, said the conclusions of a three-year firearms review, revealed in a short Home Office statement, did nothing to allay armed officers' fears of being treated as suspects "just for doing their job." The review was set up in 2015 after Lord Hogan-Howe, then Metropolitan Police Commissioner, warned the lack of protection for firearms officers would prevent forces recruiting the number they needed to fight terrorists on Britain's streets. The federation said police were still short of 600 of the extra 1,500 armed officers subsequently promised by David Cameron, then Prime Minister, and Theresa May, then Home Secretary. The review concluded "the right legal and procedural protections" are in place for police officers following shootings and that in the great majority of incidents officers were dealt with as witnesses rather than suspects. It confirmed rules that key police witnesses should be separated after an incident to prevent them sharing information but that senior officers had operational discretion to use alternatives such as recording proceedings on body worn video." – Daily Telegraph
Nuclear power strategy in 'disarray' as construction suspended
"Plans for a new generation of nuclear power stations are in disarray after a second company in two months announced that would stop work on the projects. Hitachi said yesterday that it was suspending its nuclear development programme in Britain, placing on hold plants at Wylfa Newydd on Anglesey and Oldbury-on-Severn in south Gloucestershire. The Japanese company is writing off £2 billion spent on preparatory work and is withdrawing despite having been offered several sweeteners by the government. Greg Clark, the business secretary, revealed that the government had offered to take a one-third equity stake in the £15 billion Wylfa plant, finance the borrowing needed to build it and give a guaranteed price of £75 per megawatt hour for its electricity, well above the rate needed by offshore wind farms. Hitachi had been seeking a better subsidy but Mr Clark said the costs of renewable energy had fallen so sharply that he could not justify more support. The government is developing a new method of financing new nuclear power stations and promised to publish proposals in the summer. Hitachi's decision puts 370 jobs in Britain at risk. The GMB union said it left the country with "a looming energy crisis". Toshiba, another Japanese company, scrapped the Moorside nuclear project in Cumbria in November." – The Times
Editorial:
Rees-Mogg to present new LBC radio show
"As a purveyor of the Queen's English and with a fondness for classical music, it was only a matter of time before Jacob Rees-Mogg was going to be invited to the DJ decks. But it is LBC rather than classic FM that has given the so-called 'honorable member for the 18th century' his first shot at radio stardom with a new Friday night phone-in show. The Brexiteer backbencher will take to the airwaves at 6pm every Friday, starting on January 18, for his first hour-long outing on Britain's biggest commercial speech radio station. It comes after former UKIP leader Nigel Farage has commanded audiences with the same 60-minute slot from Monday to Thursday,covering mainly Brexit politics. It also follows the success of the North East Somerset MP's live half-hour phone-in every fortnight during Nick Ferrari's breakfast show, launched last April giving LBC's listeners direct access to the MP. Mr Rees-Mogg has previously hosted a number of one-off programmes on the station. In a press release, LBC said the 48-year-old father of six would "bring his formidable insight and personality to LBC's growing audience during this pivotal period in British history". "With his in-depth knowledge, he will cut to the heart of the biggest stories of the day in a 60-minute programme packed with callers, opinion and debate," the release added." – Daily Telegraph
News in Brief:
Visit the USSA News store!
Click this link for the original source of this article.
Author: Conservative Home
---
This content is courtesy of, and owned and copyrighted by, http://www.conservativehome.com and its author. This content is made available by use of the public RSS feed offered by the host site and is used for educational purposes only. If you are the author or represent the host site and would like this content removed now and in the future, please contact the USSANews.com administrator by using the contact form located in the top-left menu. Your request will be immediately honored. Please visit http://www.conservativehome.com for more terrific, conservative content. The owner of this website may be paid to recommend American Bullion. The content of this website, including the positive review of American Bullion, the negative review of its competitors, and any other information may not be independent or neutral.