Would a declaration of an emergency to build a border wall create a bad precedent?  At the end of the last week, much of the political discussion here in Washington, D.C. in talk shows, statements from Congressmen and in conservative publications focused on warnings of how a future Democrat President might abuse a similar process to push left-wing policies.
If Trump can declare an emergency to build the border wall, could a future Democrat President Chelsea Clinton declare an emergency and take people's guns or force or enact laws to fight the myth of man-made climate change.  No, "that's not how any of this works."
These concerns are understandable but misinformed.  Those raising concerns really have not investigated what is involved.
Those who generally talk the Republican party out of actually winning year after year raise fears of legislative action by a Democrat president.  There is nothing in the National Emergencies Act of 1976, declaring emergency, or anything that President Trump and supporters are suggesting that relates in any way to creating laws.  That is why President Barack Hussein Obama acted illegally by expanding the Deferred Action for Childhood Arrivals (DACA).   That was a legislative change.
With the border wall, Trump will merely be spending money on a border wall that Congress has already voted to build and which is mandatory under existing statutes.  A president cannot create new legislative policy.
Congress has given every president — including even President Donald Trump — the power to declare a national emergency under various statutes including under 50 U.S.C. 1621 and  50 U.S.C. 1622.  Ever heard that a president declared a national emergency because massive tornadoes struck a rural town or a hurricane hit New York City or there are wildfires in California?  Those are routine declarations of emergencies.
But there must be specific laws that get "switched on" under a presidential declaration.   This does not allow a president just to make things up out of whole cloth.  This does not give a president any power to enact laws or create any new rules.  It only activates what is already written in laws already passed by Congress and signed into law in the past.
A president is required to identify which existing laws he or she is activating in the text of the emergency declaration.  A declaration of an emergency is not something that can just be pulled out of the blue sky.  It is tied to specific laws.
Existing laws give Trump the authority to "reprogram" money appropriated for the U.S. Department of Defense to construction of some or all of a border wall along our nations' international border with Mexico.  The most directly applicable is  33 U.S. Code § 2293 "Reprogramming during national emergencies."  Other statutes include 10 U.S. Code §2803 and 10 U.S. Code §2808.
In fact, there are more than 100 statutes that are triggered when a president declares a national emergency, writes Elizabeth Goiten, Co-Director for Liberty & National Security for the Brennan Center.  Those are statutes passed by Congress.
Under existing statutes and his powers as President, Trump could use some of the $700 billion appropriated for the military one year ago in the very large and controversial omnibus spending bill.  At the time, a year ago, Trump was already hinting (repeatedly) that he agreed to such a large spending bill specifically because some of that money could build a border wall.
Second, Congress has already voted that here shall be a barrier the entire length of the U.S. – Mexico border.  Trump's border wall has already been authorized.  But more than that, a border wall is mandatory.  It is not optional.  It is not maybe.  It is required.
In 2006, Congress enacted and President George W. Bush signed into law, the Secure Fence Act of 2006.  That is the official determination of both the U.S. Congress and the Commander in Chief.  Therefore, Trump would be acting to see to it that the existing law be faithfully executed.
Despite the word "fence" in the title, the law does not necessarily mandate a "fence." The wording of the Act requires a barrier customized to the particular terrain in each location to the extent necessary to "the prevention of all illegal entries into the United States, including entries by terrorists, other illegal aliens, instruments of terrorism, narcotics, and other contraband."   So the Secure Fence Act of 2006 requires building "whatever it takes" — not a "fence" per se.
The issue is that Congress never fully funded the Secure Fence Act of 2006.  Building a barrier is the law.  it is mandatory.  Funding it is the only action on the table.
Note that it also can make a difference, including in court challenges, that most leading Democrats voted for a border wall in the past.  It may be hard for them to have standing or credibility.
Furthermore, Section 4, Article 4 of the United States Constitution commands the United States Government – unconditionally – as follows:
"The United States shall guarantee to every State in this Union a Republican Form of Government, and shall protect each of them against Invasion; and on Application of the Legislature, or of the Executive  (when the Legislature cannot be convened)  against domestic Violence."
(Emphasis added.)  Article 4, Section 4 offers no discretion or decision by the U.S. Government.  A response is mandatory.  Border incursions by violent drug smugglers, terrorists, and other criminals are the primary issue here.  The U.S. Government is Constitutionally required  to secure the borders.  The Texas legislature should invoke Article 4, Section 4 by voting for an official request.  President Trump would be acting pursuant to a constitutional obligation to defend the border.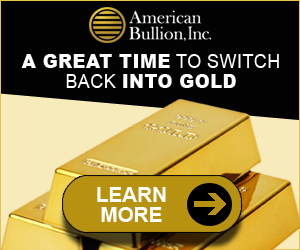 The post Would Declaring a "National Emergency" to Build Trump's Border Wall Set A Dangerous Precedent? appeared first on Big League Politics.
Visit the USSA News store!
Click this link for the original source of this article.
Author: Jonathon Moseley
---
This content is courtesy of, and owned and copyrighted by, https://bigleaguepolitics.com and its author. This content is made available by use of the public RSS feed offered by the host site and is used for educational purposes only. If you are the author or represent the host site and would like this content removed now and in the future, please contact the USSANews.com administrator by using the contact form located in the top-left menu. Your request will be immediately honored. Please visit https://bigleaguepolitics.com for more terrific, conservative content. The owner of this website may be paid to recommend American Bullion. The content of this website, including the positive review of American Bullion, the negative review of its competitors, and any other information may not be independent or neutral.