Claims of a backbench plot to seize control of Parliament in 'very British coup'…
"Theresa May has been warned that her government "will lose its ability to govern" after Downing Street uncovered a bombshell plot by senior MPs to seize control of Brexit negotiations and sideline the prime minister. A cross-party group of senior backbenchers — including former Tory ministers — plan what one senior figure branded a "very British coup" if May loses the crunch vote on her Brexit deal on Tuesday. At least two groups of rebel MPs are plotting to change Commons rules so motions proposed by backbenchers take precedence over government business, upending the centuries-old relationship between executive and legislature. Downing Street believes that would enable MPs to suspend article 50, putting Brexit on hold, and could even lead to the referendum result being overturned – a move that would plunge the country into a constitutional crisis. May's team got wind of the plot on Thursday evening when one of the conspirators – a former cabinet minister – was overheard by the government chief whip Julian Smith discussing the plan in the MPs' cloakroom. He commissioned written advice from legal experts, who warned May her government's future was at stake." – Sunday Times
Analysis:
Comment:
Editorial:
>Today: ToryDiary: Grayling, Patten, the Far Right, the IRA, Brexit, the Speaker – and the difference between a threat and a warning
>Yesterday: ToryDiary: As the 'meaningful vote' approaches, apply buckets of salt to all Government news
…as Tories warn party stands on the brink of an 'historic split'
"The Tories are on the brink of a historic split, senior Conservatives have warned, as Brexiteers and Remainers both threatened to torpedo the Government if they did not get their way on Brexit. Pro-EU MPs claimed  a third of the Cabinet would resign if Theresa May pursued a no-deal Brexit in the face of almost certain defeat over her deal, as they threatened a walkout of backbenchers that would obliterate the Government's Commons majority. At the same time, The Sunday Telegraph understands that several senior ministers are agitating Mrs May to immediately open talks with Labour MPs about a compromise involving a permanent customs union if her deal is defeated by a large margin on Tuesday. One senior Tory said: "A growing number of the Cabinet now think the only feasible option is to tack towards a softer Brexit involving a permanent customs union, in order to get a deal through with Labour votes. Amber [Rudd], David [Gauke], Greg Clark and others have made noises along those lines." Steve Baker, the deputy chairman of the European Research Group of Eurosceptics, warned that the move would risk a split akin to the schism prompted by Robert Peel's repeal of the corn laws. "It's difficult to see how at least some Conservative MPs would not withdraw confidence in the Government," he said." – Sunday Telegraph
More:
Editorial:
>Yesterday: Stephen Booth in Comment: There are reasons to be sceptical about the Brexit deal. But its security provisions aren't one of them.
Theresa May: Time to forget the games and do what is right for our country
"The deal I have secured delivers for our whole country. It takes back control of our borders by ending free movement once and for all. It takes back control of our laws by ending the jurisdiction of the European Court of Justice in the UK. And it takes back control of our money by ending the vast sums that we send to Brussels each year, so we can invest more in domestic priorities like the long-term plan for our NHS. The deal gives us an unprecedented economic relationship with our European neighbours, one that no other major country enjoys, protecting British jobs. But it also takes back control of our trade policy, so for the first time in 40 years we can seize the exciting opportunity to forge new trade deals with partners all around the world – just this week, Japanese Prime Minister Shinzo Abe visited Downing Street to talk about future trade ties. And by getting us out of the Common Agricultural Policy and the Commons Fisheries Policy, our deal will also make Britain an independent coastal state once again, with full control over our waters. And the deal keeps us safe with the broadest security relationship in the EU's history, and ensures the integrity of our precious United Kingdom – all essential if we are to move on from what has become a corrosive public debate and instead begin the process of bringing our country back together." – Sunday Express
>Today: Owen Paterson MP in Comment: No Deal would put the people back in control
Ministers 1) Berry calls for the North to set its own taxes
"Radical plans to create a department for the north of England able to levy its own taxes on 19m people, with devolved powers similar to those of Scotland, are being considered by the government, the Northern Powerhouse minister Jake Berry said last week. In a transfer of power from Whitehall to the regions, the proposed department would drive forward transport, education and devolution agendas in the north of England using funds raised by its own citizens, Berry said. The region has an economy larger than those of Scotland, Wales and Northern Ireland combined. "With so much economic growth, it is time for the government to consider a department for the north of England, with its own secretary of state," Berry said. "Liverpool once had its own Whitehall office, so it is not unprecedented to have a department based outside London," Berry said. In the 19th century, Liverpool and its docks became the largest single contributor to the nation's finances, largely due to the booming textile industry, and the city's Custom House was the busiest in the UK… Powers of devolution helped Manchester become one of the fastest-growing cities in Europe, Berry said. "Each region across the north should have its own bespoke devolution deal. An economic boom here would help drive this country's economy forward post-Brexit. We need the powers to be able to do that."" – Sunday Times
Ministers 2) Leadsom launches 'stinging attack' on viability of HS2 over proposed changes
"A Cabinet Minister has fired a stinging attack over the "viability" of the £56 billion high speed rail network – as the trains may be slower. Andrea Leadsom has questioned whole business case of the Hs2 line if speeds are to be cut by more than 30mph to keep the project within budget. Leadsom wrote to HS2 chief executive Mark Thurston saying new plans could undermine "speed, capacity and connectivity" if the number of trains are cut per hour. Speeds could be cut for the trains – with a maximum speed of 225 mph – when they travel through tunnels between the capital and Birmingham to cut the construction budget. Her letter, seen by The Sun on Sunday, came after HS2 chiefs addressed a Parliamentary rail group last year outlining potential changes to keep it on time and on budget. The proposed route is expected to cut through parts of her South Northamptonshire constituency… She hit out at the proposals ahead of a review into the business case for the proposals that will take place next year. It follows her attack last year in Cabinet were she told colleagues the project was poor value for money and funding should go elsewhere." – Sun on Sunday
Ministers 3) Grayling under fire as serious crimes committed on parole soar
"The number of rapes, murders and other serious crimes committed by offenders on parole has risen by more than 50% since reforms to probation were introduced four years ago, according to official data that has triggered calls for the government to rethink its plans for another shake-up of the service. Serious further offence reviews – which take place when a convicted offender under supervision is charged with another serious offence (SFO) – rose from 409 in the year before the 2014 reforms to 627 in the 12 months up to last April. The new figures for England and Wales – which were shared with Plaid Cymru's justice spokeswoman, Liz Saville Roberts – come as it emerges that coroners have taken the highly unusual decision to reopen inquests into three people killed by offenders under supervision, a move that is expected to expose systemic flaws in the probation service. The problems are blamed on former justice secretary Chris Grayling's reform programme, which saw some probation work outsourced to eight private providers, who were given responsibility for running 21 community Rehab companies working with low and medium risk offenders." – The Observer
Ministers 4) Wright mulling ban on using credit cards to gamble
"Ministers are considering backing a ban on using credit cards to gamble. Jeremy Wright, the Culture Secretary, is demanding "social responsibility" from all businesses connected to the gambling industry – including banks. He is due to meet with retail banking giants and bookmakers to discuss the problem of gamblers getting into debt by betting money they do not have. It comes ahead of a Gambling Commission call for evidence on the issue of gambling on credit cards both online and offline which is due to be launched in February. The review will be tasked with examining the risks of gambling on credit and could ultimately lead to a regulatory crackdown. Some high street banks have already taken action by allowing customers to disable spending on gambling via mobile apps. Mr Wright wants all banks to follow suit but he also believes the wider issue of the use of credit to gamble must be examined… Mr Wright's comments suggest the Government would be sympathetic to a ban on the use of credit cards for gambling should the Gambling Commission recommend one." – Sunday Telegraph
Bellingham accused of breaking anti-sleaze rules
"One of Theresa May's trade envoys has been accused of breaking MPs' anti-sleaze rules by failing to disclose that he chairs an African mining and construction company whose senior team includes a convicted fraudster. Sir Henry Bellingham, a former Africa minister, is paid £30,000 a year to chair Clifton Africa, which is building low-cost homes for one African government and a network of military barracks for another. The code of conduct for MPs says members must register financial interests "within four weeks". Bellingham did not declare his role at Clifton Africa when he became chairman last January, or when he became a trade envoy in June. Instead he waited until last month. In the intervening period the Conservative MP, 63, secured private meetings for colleagues with senior British diplomats in Ghana and Ivory Coast as they pursued government contracts and explored goldmining in the region. Bellingham denies wrongdoing, saying he "took the view" that he could declare the role when Clifton Africa's projects became operational: "It would have been premature to register something that may well not have materialised."" – Sunday Times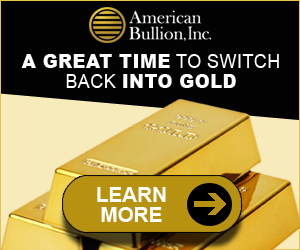 Visit the USSA News store!
Click this link for the original source of this article.
Author: Conservative Home
---
This content is courtesy of, and owned and copyrighted by, http://www.conservativehome.com and its author. This content is made available by use of the public RSS feed offered by the host site and is used for educational purposes only. If you are the author or represent the host site and would like this content removed now and in the future, please contact the USSANews.com administrator by using the contact form located in the top-left menu. Your request will be immediately honored. Please visit http://www.conservativehome.com for more terrific, conservative content. The owner of this website may be paid to recommend American Bullion. The content of this website, including the positive review of American Bullion, the negative review of its competitors, and any other information may not be independent or neutral.