May challenges Corbyn to call a confidence vote
"Theresa May has effectively ­challenged Jeremy Corbyn to call a ­parliamentary vote of no confidence in her Government. The Labour leader tried to force Mrs May to accept a vote of no confidence in her leadership in a purely ­symbolic move. The PM decided to call Mr Corbyn's bluff after winning the support of both Tory Eurosceptics and the DUP who, while opposed to her deal, were ­unwilling to vote with Labour. Downing Street sources dismissed it as a "silly political stunt" and instead challenged Mr Corbyn to call a full vote of no confidence in the Government. If passed it could lead to the collapse of the ­Government and a general election." – Daily Telegraph
>Today: Audio: The Moggcast. Why British "fair play" could lead the Queen to send for Corbyn if the Government loses a confidence vote.
>Yesterday:
Leadership challenge almost happened a day earlier
"The chairman of the 1922 Committee of Conservative backbenchers has given a dramatic insight into the machinations that led to last week's confidence vote in Theresa May. Writing in The House magazine, Sir Graham said that last Tuesday morning a Conservative MP had approached him in a corridor, saying: 'I'm really sorry Graham, I didn't want to do this . . . but I just can't leave it any longer.' Sir Graham added: 'A House of Commons envelope travelled from his inside jacket pocket to mine in a matter of seconds. Unseen, the trigger had been pulled." But the total soon changed again. 'The door had barely closed when there was a knock on it. Standing there was a Conservative MP who had submitted a letter to me a couple of weeks before. 'The timing is just bloody awful, I'd like to withdraw my letter,' they said. Back to 47. It was too early for a large whisky — or even a small one — so I just sat down and shook my head in disbelief.' " – The Times
Brexit 1) Cabinet considers "no deal" plans
"The cabinet will discuss whether the government should ramp up preparations for a no-deal Brexit when it meets later this morning…With 101 days left until Brexit and many MPs still opposed to the government's withdrawal agreement, ministers are due to consider a paper on plans for leaving the EU without a deal. But a no-deal Brexit is also opposed by many MPs. A cross-party group of 60 of them have written to the prime minister, saying it would do 'unnecessary economic damage'." – BBC
>Today: Nick Boles on Comment: Demolishing five myths about Norway Plus
>Yesterday: ToryDiary: May must decide at tomorrow's Cabinet to put no deal planning fully into effect
Brexit 2) Hancock leading the way with preparations
"Health Secretary Matt Hancock struck an upbeat tone about his department's preparations for a no deal Brexit last night, admitting he was "confident" about the NHS's ability to cope with an agreement with the EU. Speaking on BBC Newsnight, the senior Minister said it was time for Government to do the "responsible" thing and prepare for no deal. With MPs refusing to support the Prime Minister's EU withdrawal agreement, chances of a no deal Brexit have increased. Business leaders and economic forecasters have predicted such an outcome would cause "chaos" for the UK." – Daily Express
Brexit 3) Mid January promised for the "meaningful vote"
"Theresa May promised to give MPs a vote on her unpopular Brexit deal in the third week of January but immediately faced a showdown with Jeremy Corbyn after the Labour leader tabled a motion of no confidence  in her leadership. The UK prime minister still hopes Brussels can offer "reassurances" to MPs over the terms of Britain's exit deal before the crucial vote and that over the Christmas break some of her Eurosceptic critics will come to view it as the best deal on offer. Mrs May sought to buy time on Monday by declaring that she would hold the "meaningful vote" on her Brexit deal in the week starting January 14. Last week she postponed the vote after admitting she faced defeat by 'a significant margin'." – Financial Times
Brexit 4) Legal advice rules out a second referendum
"The Government has taken secret legal advice on extending Article 50 which it argues effectively rules out a second referendum, The Daily Telegraph can disclose. The advice states that Britain will be legally obliged to take part in European Parliament elections in May of next year if it extends Article 50 and subsequently send British MEPs to Brussels. It warns that there will be a "high risk of a successful legal challenge" if the UK refuses to take part in the elections because doing so will be breaching people's rights as EU citizens. Ministers who have seen the advice argue that this means that July 2nd, the start of the next five-year session of the European Parliament, is a "hard" deadline for extending Article 50. They say it will take at least a year to complete preparations and hold a second vote, making it technically impossible to have another EU referendum." – Daily Telegraph
Brexit 5) Remainers constitutional arguments for a second referendum are dishonest says Wallace
"All their pseudo-constitutional arguments are simply frills to conceal a desire to get their own way. Here is a test: if a second referendum is just about "the terms of Brexit", not an attempt to cancel it, why are they so insistent that Remain must be on the ballot paper? These are people incapable of accepting the outcome of one referendum, despite their promises to do so back when they assumed they would win. Yet we are now supposed to believe they are democrats, who will definitely honour the results this time round, pinky promise. It isn't surprising that they have chosen such an arrogant brand. Supposedly this re-run would be a "people's vote". Except 2016 was a people's vote: more people than have ever voted for anything or anyone else in the history of British democracy voted to Leave the EU." – the -i
>Yesterday: WATCH: May slams second referendum
Brexit 6) PM denies she is being advised by Cameron
"Theresa May has rejected reports she is taking advice from her predecessor David Cameron on what to do in event of a Brexit deadlock in Parliament. Sources have told the BBC the former PM has been in touch with Mrs May about giving the Commons a "greater role" if her proposed deal is vetoed by MPs. Some ministers want alternatives to her deal to be considered and voted upon. But Mrs May told MPs that the last time she had spoken to her predecessor was in the middle of November. Asked about it in the Commons, the prime minister said she had spoken to Mr Cameron and another former prime minister "as a matter of courtesy" when the UK's Brexit agreement with the EU was finalised on 14 November." – BBC
Gove proposes to boost recycling and reduce food waste
"Households across the country will have to separate more recycling and manufacturers will have to say how long their goods will last, as part of a 'green' revolution to be unveiled on Tuesday by Michael Gove. 'Best before' dates on fruit and vegetables could be scrapped, more homes offered free garden and food waste collections and a deposit return scheme for plastic bottles extended to plastic coffee cups under a major new waste strategy. Mr Gove, the Environment secretary, said the country had to "move away from being a 'throw-away' society, to one that looks at waste as a valuable resource'." – Daily Telegraph
Employers must do more to end sexual harassment demands Atkins
"Employers are failing to stamp out sexual harassment in the workplace and are leaving workers vulnerable to abuse, the Government is warning as it proposes a new statutory code of conduct. Under new legal guidance to be drawn up by ministers and the equalities watchdog, businesses will be required to protect workers and thoroughly investigate complaints of harassment and victimisation…Victoria Atkins, the Minister for Women, said: 'Sexual harassment at work is illegal, but sadly that disgusting behaviour is something that many women still experience today. We are taking action to make sure employers know what they have to do to protect their staff, and people know their rights at work and what action to take if they feel intimidated or humiliated.' " – Daily Telegraph
Railway competition to be increased
"Passengers will be allowed to shun failing train operators in favour of better-performing rivals under plans to allow companies to run the same routes. More competition will be introduced to the rail network from April, to cut fares, boost the overall number of trains at quiet times and drive innovation. The regulator will allow "open-access" operators to run services, provided that they pay a bigger share of costs for the upkeep of the railway. They will compete directly against established franchise operators that are handed government contracts — usually lasting about ten years — to provide services on a dedicated stretch of the line. The Office of Rail and Road said: 'This should encourage more competition in the passenger rail market.' " – The Times
Abbott calls on Twitter to clamp down on hate speech
"The shadow home secretary, Diane Abbott, has urged Twitter to take action over "highly offensive racist and misogynist" abuse on the platform after a study found thousands of tweets disproportionately targeting black female politicians and journalists. The Amnesty International study found black women were 84% more likely than white women to be mentioned in abusive tweets, with one in 10 posts mentioning black women containing "abusive or problematic" language." – The Guardian
Xi to celebrate China's switch to capitalism
"The village was dirt poor. In 1978 its more than a hundred residents made only $13 each a year, but the peasants would stand idle, waiting for government handouts rather than working in the fields to fill their empty stomachs. Yan Jinchang, then 35, decided it was time for action: 'We have ploughs and rakes. We have the sky and the earth. We are farmers, and it's our profession to produce grains. Why should we starve?' He and 17 others took the extremely bold step of dividing up the collectively owned land for private farming. 'Of course we were scared, because it was against the law,' said Mr Yan, who could have been jailed and punished by death for defying collective ownership, a sacred cornerstone of China's socialism in the 1970s. Now President Xi calls the daring move "the thunder" that heralded China's economic reforms, which have catapulted the country into the top echelon of the world economy and given its people a quality of life far better than could have been imagined 40 years ago." – The Times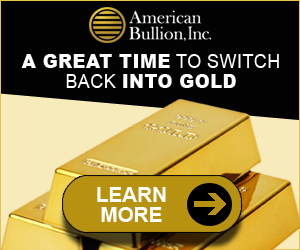 Trump means the UK should reduce ties to the US claim peers
"Britain must downgrade its "bedrock" reliance on the US and recognise that the Trump administration is seeking to undermine British efforts to tackle the most critical challenges facing the world, a committee of peers has said. The Lords international relations committee said the Trump administration's actions on issues including the Paris climate change deal, the Iran nuclear accord and steel tariffs had been "contrary to the interests of the UK". After taking evidence over the past year from some of the country's most senior diplomats, national security experts and foreign policy specialists, the committee says the UK needs to develop alliances elsewhere around the globe, including within Europe, to maintain reformed multilateral institutions." – The Guardian
New Zealand to hold a referendum on legalising cannabis
"New Zealand will hold a binding referendum next year on legalising recreational cannabis. The plebiscite will coincide with the next general election in 2020, Justice Minister Andrew Little told reporters on Tuesday morning. Prime Minister Jacinda Ardern's Labour Party last year promised a referendum as part of a deal with the Green Party to form a minority government. A successful yes vote would see the Kiwi nation join Canada in fully legalising the drug for personal use." – Daily Mail
Scottish Conservatives call for action to reduce loneliness
"The Scottish Conservatives have called on ministers to deliver on a pledge to publish a national strategy to combat loneliness by the end of the year. The government vowed to publish the new strategy, one of the first in the world, by the end of 2018. The Tories said the wait since a public consultation closed in April was "disappointing". Now the party has put forward its own action plan to tackle loneliness, calling for a national awareness campaign and for more attention on the extent of the problem among young people. " – The Scotsman
Hague: Agreeing to stand down gives May more freedom
"A decision not to stand for election again can be liberating, freeing a Prime Minister who has a strong sense of the national interest to pursue it without inhibition. The failure of the attempt to topple her means she cannot be challenged again within her party for a full year. She has a brief but distinct moment in history to shape the future of party and country before she goes. One opportunity is the appointment of personnel…So many ministers have resigned from this Government that it's hard to remember who they all were, but others have stuck at it in very difficult times. When the next vacancies arise, there are many promising junior ministers who can be promoted. Some valiant middle-ranking members of the Government who have taken to the airwaves repeatedly to defend their colleagues should be catapulted further forward. The power to promote, and thus to broaden the range of potential successors to be more original and exciting, is a crucial one." – William Hague, Daily Telegraph
News in brief
Visit the USSA News store!
Click this link for the original source of this article.
Author: Conservative Home
---
This content is courtesy of, and owned and copyrighted by, http://www.conservativehome.com and its author. This content is made available by use of the public RSS feed offered by the host site and is used for educational purposes only. If you are the author or represent the host site and would like this content removed now and in the future, please contact the USSANews.com administrator by using the contact form located in the top-left menu. Your request will be immediately honored. Please visit http://www.conservativehome.com for more terrific, conservative content. The owner of this website may be paid to recommend American Bullion. The content of this website, including the positive review of American Bullion, the negative review of its competitors, and any other information may not be independent or neutral.