Cabinet believe May's deal is 'dead' and are considering other options…
"A majority of the cabinet view Theresa May's Brexit deal as dead and are openly discussing other options including a second referendum, The Times has learnt. As the prime minister faced fresh humiliation in Brussels, most of her ministers have now concluded that there is little hope of her deal getting through parliament. They are split, however, on the way forward, with rival groups planning to ambush Mrs May with opposing demands at a meeting next week. The cabinet has fractured into three camps, with one, composed of five ministers, including Amber Rudd, the work and pensions secretary, and Philip Hammond, the chancellor, leaning reluctantly towards backing a second referendum if all other options are exhausted… Any plans for a second referendum would face opposition from two other groups within the cabinet. Michael Gove, the environment secretary, and Sajid Javid, the home secretary, are understood to be refusing to countenance the prospect of leaving without a deal but want Brexit to go ahead. Mr Gove is thought to prefer the idea of pivoting towards a softer departure, such as a Norway-style deal." – The Times
More:
Comment:
…as the Prime Minister threatens to 'crash' it to EU leaders…
"Theresa May on Friday threatened to crash the Brexit deal crafted by the UK and EU over the past two years unless fellow European leaders agreed to discuss changes to the withdrawal package to help her sell it at Westminster. In a frank confrontation with the EU's high command on the margins of a European Council meeting in Brussels, the UK prime minister said if she could not win any more concessions she might as well hold a snap vote by parliament on her Brexit deal next week. Given that Mrs May aborted a Commons vote on her deal this week because she feared defeat by a "significant margin", her comments amounted to a threat that she would let MPs kill the withdrawal agreement before Christmas. Mrs May made the threat to German chancellor Angela Merkel, French president Emmanuel Macron and EU presidents Jean-Claude Juncker and Donald Tusk as the two day Brussels summit descended into acrimony, according to diplomats. "At the point where there is no prospect of getting anything more from the EU, that's when you would have to put the vote," said one close aide to Mrs May." – FT
Analysis:
Backstop:
Comment:
>Today: Book Reviews: How Dublin ran rings round May on Brexit and the Northern Ireland border
>Yesterday:
…and Mordaunt expected to unveil plan for no-deal departure
"Penny Mordaunt is expected to become the first Cabinet minister to unveil detailed plans for a "managed" no deal to slash the UK's Brexit bill in a move that will fuel leadership speculation. The International Development Secretary is set to unveil her own plans to unblock the Brexit logjam by agreeing the two-year transition period after Britain leaves the EU on March 29 to allow the UK to develop a ""maximum facilitation" scheme to trade with the European Union. This would involve the UK continuing paying £10billion a year into the EU while plans are laid for an organised exit in early 2021. A £20billion bill to take Britain out of the EU is just over half the planned £39billion "Brexit bill" which has been agreed with Brussels. Ms Mordaunt is one of a number of senior Eurosceptic Conservatives vying to succeed Theresa May as leader when she quits before the 2022 general election. She is hoping to set out her plans on Monday night on the eve of a Cabinet meeting on Tuesday which is set to give serious consideration to no-deal planning." – Daily Telegraph
Comment:
>Today: Esther McVey MP in Comment: How to deliver Brexit from here. We must prepare properly for no deal.
EU migrants may need to earn £30,000 to come to Britain
"EU migrants will have to earn at least £30,000 before they are allowed to come to Britain after Brexit under a crackdown due to be announced next week, The Telegraph understands. Under the plans, which have prompted a Cabinet row, skilled migrants will be required to have a job offer and hit the minimum salary threshold before they are allowed to come to the UK on five-year-long visas. Low-skilled migrants will be able to come to the UK on one-year visas on a "temporary" basis as long as they have jobs. Once their visas expire they will be required to leave the country and unable to apply to return until a "cooling off" period of a year has passed. Government sources said there have been "significant" rows over the plans, with Philip Hammond, the Chancellor, and Greg Clark, the Business Secretary, among ministers who have raised concerns. However, Downing Street sources said the Prime Minister is determined to push ahead with the policy before Parliament rises next week in a bid to shore up her authority after 117 Tory MPs voted for her to go." – Daily Telegraph
Labour under pressure to table vote of no confidence
"Labour has not ruled out trying to force Theresa May from office in a Commons confidence motion next week. Though in public the party says it will not table a confidence vote until the prime minister has brought her Brexit deal back to the Commons, senior figures are pushing for a vote before Christmas, The Times understands. At a shadow cabinet meeting on Tuesday, Sir Keir Starmer, the shadow Brexit secretary, pushed Jeremy Corbyn to call a vote before the Commons begins its Christmas recess on Thursday. The Labour leader has so far resisted, insisting that he will call a motion "when we judge it most likely to be successful". The Labour leadership is under intense pressure from backbench Europhiles, who want Mr Corbyn to call a confidence vote so that, if it fails, he will be forced into backing another referendum instead. In a letter to The Times today Lord Bragg, the broadcaster and Labour peer, urges his party to "stop its tactical manoeuvring and go flat-out for a second referendum, and fight to Remain"." – The Times
>Yesterday: Left Watch: The Prime Minister's run-out-the-clock strategy on Brexit helps Corbyn too
Charles Moore: It's time to stop being afraid of a clean Brexit
"Even when things go wrong, as they surely sometimes will, our experience of French strikes, illegal immigration problems and bad weather have shown that supply chains never get near collapse. Operation Stack has been used 211 times. It has kept freight moving with inconvenience, but without meltdown. For Brexit, we have Operation Brock. As for Calais – a more likely source of blockages than Dover – the prefect of the region has said the "sole objective" is to ensure the free flow of goods, not least to save French business from Rotterdam, Antwerp and Zeebrugge. There will be three extra lorry lanes at Calais and scanners for trains moving at 30 mph. The border inspection post, used particularly for animals, will be 12 km away from the port to lessen queues. As for clean-water chemicals (which arrive smoothly at Immingham, not Dover) and Mrs May's insulin and thousands of other essentials, the idea that they will be grounded for any dangerous length of time resembles wartime stories of German paratroopers disguised as nuns. Do Remainers who say these things seriously believe that the EU will attempt an illegal blockade of the essentials of human health? If they do, why on earth do they want to Remain?" – Daily Telegraph
Brady hits out at aid budget
"Apprentice star Baroness Karren Brady hit out yesterday at Britain's "unjustifiable" £14billion foreign aid budget. The Conservative peer criticised the "arbitrary" target of spending 0.7 per cent of national income each year on aid. Karren said it was "impossible to justify" spending taxpayers' cash on "far-flung conflicts" where it is difficult to identify their relevance to Britain. Lord Sugar's TV co-star added: "Whenever we take on such broad and ambitious tasks, our track record is poor and we risk doing more harm than good." She also called it an ill-thought out and poorly executed policy. Sun columnist Karren said the money should be used to boost defence spending and the British aim must be to "secure the peace" in conflict zones. Her remarks came in the annual Lords debate led by the Archbishop of Canterbury. It focused on reconciliation in foreign, defence and international development policy." – The Sun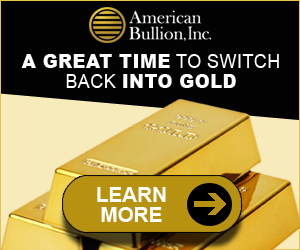 News in Brief:
Visit the USSA News store!
Click this link for the original source of this article.
Author: Conservative Home
---
This content is courtesy of, and owned and copyrighted by, http://www.conservativehome.com and its author. This content is made available by use of the public RSS feed offered by the host site and is used for educational purposes only. If you are the author or represent the host site and would like this content removed now and in the future, please contact the USSANews.com administrator by using the contact form located in the top-left menu. Your request will be immediately honored. Please visit http://www.conservativehome.com for more terrific, conservative content. The owner of this website may be paid to recommend American Bullion. The content of this website, including the positive review of American Bullion, the negative review of its competitors, and any other information may not be independent or neutral.