'Corbyn by Christmas' – the latest warning deployed to win support for May's deal
'Tory MPs have been warned the could get Jeremy Corbyn for Christmas unless they get behind Theresa May's Brexit plan. The Labour leader could win power by default if the government collapses in the wake of a hefty Commons defeat on Tuesday…One Cabinet minister said: "Some of my fellow Tory MPs are busy writing their fantasy Christmas lists topped with Super Canada and a brand new party leader. "But the grim truth is if they reject the gift the PM is offering they don't get that shiny new train set, they get a dirty great lump of coal in the form of a Corbyn government propped up by Nicola Sturgeon's separatists."' – The Sun
Opinion
>Today:
>Yesterday:
Chief Whip reportedly urges the Prime Minister to delay the vote
'With time rapidly running out, Mrs May phoned Donald Tusk, the European Council president, to explain that MPs would kill off the deal – and possibly her premiership – unless Brussels could throw her a lifeline. Mrs May also called Leo Varadkar, the Irish Taoiseach, to discuss the vote and Thursday's summit in Brussels…Even her closest allies were still unsure on Sunday whether she would postpone the vote in the hope of winning fresh concessions from EU leaders at a summit in Brussels on Thursday, or press ahead and use her expected defeat to prove to the EU that the deal is dead…one senior minister said Mrs May did not have a clear plan, likening her strategy to Wilkins Micawber, the Dickens character who forever insists that "something will turn up"…Stephen Barclay, the Brexit Secretary, insisted the vote would "100 per cent" go ahead on Tuesday, but senior government sources said nothing was set in stone. Julian Smith, the Chief Whip, is understood to be among those now urging Mrs May to put the vote back until at least next week, if not the new year, to buy time to break the deadlock.' – Daily Telegraph
>Today: Chris White on Comment: A guide to what could happen in the Commons this week as tomorrow's vote on May's deal looms
Would-be leaders jockey, as Downing Street braces for the possibility of letters going in
'Theresa May is facing the prospect of a leadership battle with the 48 letters from MPs that would trigger a contest likely to be submitted this week, The Times has been told. Tory challengers broke cover to set out their leadership pitches yesterday before the most difficult week of Mrs May's troubled premiership. Boris Johnson tried to put himself at the head of a jockeying pack by outlining plans for another negotiation with Brussels. Other former ministers refused to rule themselves out of a contest. Some cabinet ministers were clinging to a fast-fading hope that the prime minster would postpone tomorrow's so-called meaningful vote on her Brexit deal as whips calculated that she was heading for a three-figure defeat. However, Stephen Barclay, the Brexit secretary, said that the Commons vote was "100 per cent happening" and that Mrs May would continue in office even after a heavy defeat.' – The Times
>Yesterday:
Foges: My grudging admiration for Theresa the unkillable Tardigrade
'Say what you like about May, believe her to be completely misguided, but you cannot deny she is an old-fashioned public servant. Ego and greed aren't her motivators. In years to come she won't be at society dinners toying with a glass of port while bragging about the time she had Jean-Claude Juncker in a metaphorical headlock. She won't be on the circuit of lucrative directorships and speeches. She will most likely retire to the country, satisfied that she has done her best. All this is not an apology for the premiership of May; far from it (how I wish that from the beginning of her time in No 10 the tone had been softer, the overtures to Brussels more emollient). This is simply a suggestion that we remember the woman at the centre of this drama; her steadfastness and determination in the service of what she believes to be the national interest.' – Clare Foges, The Times
>Yesterday:
Yet another Crossrail bailout is expected this week
'Ministers are poised to announce a fresh bailout for Crossrail as early as Monday as fears grow that the start date for the flagship London project will be pushed back even further. Officials from the Department for Transport and Transport for London, who have been locked in emergency talks for months, were holding further negotiations on Sunday ahead of an imminent public announcement. People close to the project believe the latest rescue plan — the third this year — will involve around £1bn of new funding. "Work is continuing between the government, mayor and TfL on finalising a financing package," said a TFL spokesperson. Former Labour MP Nick Raynsford is also expected to be appointed as Crossrail's deputy chairman. Later this week Sadiq Khan, the mayor of London, is expected to set out various cuts to projects in the city to help fill the financial black hole left by Crossrail's woes.' – FT
Hundreds of sub-par teachers 'confuse kids' by making basic errors
'Hundreds of teachers are struggling with spelling, numeracy and the basics of their subjects, reports by school inspectors suggest. Analysis of Ofsted ratings shows many make mistakes during lessons or when marking work, leaving kids confused. In some examples uncovered by the Mail, teachers were actually inserting errors into pupils' work…The findings show most mistakes are taking place at primaries, when kids are learning the basics of core subjects such as English, maths and science. Campaigners say it suggests some teachers themselves are so poorly educated they are passing on their mistakes to youngsters. The findings come from analysis of 280 schools inspected by Ofsted over the past few years and graded 'inadequate' for teaching. At least 22 were identified as having teachers who lack basic literacy and numeracy skills, or knowledge of the curriculum.' – Daily Mail
Waiting list target requires the NHS carry out an additional 10,000 operations a week
'The NHS needs to perform an extra 10,000 operations a week to meet its target of stabilising waiting lists, a healthcare industry analysis says. The target was described as unrealistic, as hospitals prepared for what is likely to be a challenging few weeks. Last winter non-urgent operations were cancelled for weeks to free up theatre time for emergency cases. Hospital trusts have been told that their waiting lists for non-urgent treatment such as hip operations should be no longer next March than they were a year earlier, but that ambition looks unlikely to be met. In March this year there were 3.8 million patients on the list; in September there were 4.1 million. The guidance from NHS bosses, issued in February, also committed the NHS to halving the number of patients waiting more than a year for care. Between March and September, however, the figure rose from 2,755 to 3,156.' – The Times
High earners in council houses, like infamous Labour MP, could be made to pay more rent
'High earners who live in social housing, such as the Labour MP Kate Osamor, could have to pay more rent under "pay to stay" proposals being considered in Whitehall. In 2016 ministers abandoned plans to make wealthier tenants pay more after opposition from the housing sector. Last night a government source said that "options around this remain under consideration". The issue has returned to the table after it emerged that Ms Osamor, 50, who earns more than £77,000 a year as an MP, lived in a housing association property in north London. She lives there with her son Ishmael, 29, who had been working in her parliamentary office, for which he is thought to have been paid £49,000.' – The Times
The White House is readying itself for Mueller's conclusions
'Donald Trump is poised to announce his replacement for John Kelly as White House chief of staff as he prepares for the conclusion of the Russia investigation led by special prosecutor Robert Mueller. Mr Trump at the weekend said Mr Kelly was a "great guy" but that the retired general would leave the position this month. "John Kelly will be leaving toward the end of the year," said Mr Trump, who added that he would announce his replacement over the next few days. Mr Kelly's departure — the latest from an administration in which there has been heavy turnover — comes as Mr Trump faces mounting scrutiny over his ties to Russia and possible campaign finance violations during the 2016 campaign. On Friday, Manhattan prosecutors said Michael Cohen, a one-time lawyer for Mr Trump, took actions during the 2016 race ordered by Mr Trump that were aimed at influencing the outcome of the election.' – FT
Police report record levels of drug-driving
'Drug-driving has reached a record level, with an average of 37 motorists a day failing tests for illegal substances, figures show. More than half of drivers stopped by police tested positive, and accidents involving people who had taken banned substances increased by more than 50 per cent compared with last year. During a month-long operation by 38 police forces, 1,962 motorists were stopped for driving erratically or being involved in an accident. Of those, 1,108 (57 per cent) failed a drug test. Last year 1,084 motorists tested positive out of a total of 2,022, which equates to 53 per cent.' – The Times
News in Brief
Visit the USSA News store!
Click this link for the original source of this article.
Author: Conservative Home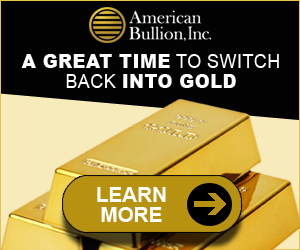 ---
This content is courtesy of, and owned and copyrighted by, http://www.conservativehome.com and its author. This content is made available by use of the public RSS feed offered by the host site and is used for educational purposes only. If you are the author or represent the host site and would like this content removed now and in the future, please contact the USSANews.com administrator by using the contact form located in the top-left menu. Your request will be immediately honored. Please visit http://www.conservativehome.com for more terrific, conservative content. The owner of this website may be paid to recommend American Bullion. The content of this website, including the positive review of American Bullion, the negative review of its competitors, and any other information may not be independent or neutral.