Just so we are clear from the beginning: There is no second place in the Republican Presidential Primary. When the voting in all the states ends, there will be only one winner. This isn't figure skating where the first four places medal. This isn't a game show with lovely parting gifts for the losers. There will only be one winner. And, it is early don't count the major players out. Anything can and likely will happen.
We were reminded that there is no second place in the primaries by an article in The Hill titled: "The Memo: Drama in GOP primary is all about second place". At the end of the primaries, the candidate in second place is guaranteed bupkis. Second place does not guarantee a candidate the Vice-Presidency, an Ambassadorship to Tuvalu or even a contributor's role on MSNBC.
On the other hand, anything can and will happen. Life is full of surprises. We have months and months left to go. Second place talk is daft. From the article:
The GOP's presidential primary has grown more dramatic — but, so far, only in terms of the battle for second place.

Former President Trump has held onto a huge lead nationally as well as in the key early states.

An array of Trump dramas — his indictment in four criminal cases, his civil trial in New York and the most recent furor, over his description of political opponents as "vermin" — has not eroded his lead in any meaningful way.
What part of those last bits are "Trump dramas"? He did not indict himself, although if it would help his campaign he might. The Democrat Media Industrial Complex will make anything into a drama. After all, they are protecting Dementia Joe. As for the "vermin" comment, this is straight from the "MS-13 are animals" playbook. Trump called the vile MS-13 gang "animals" and Nancy Pelosi responded:
House Minority Leader Nancy Pelosi defended violent MS-13 gang members in a press conference Thursday, saying they are not "animals," a term President Trump dubbed MS-13 members earlier this week.

Pelosi first alluded to God, saying, "Some of us who are attracted to the political arena, to government and public service" believe that "we are all God's children" and "there is a spark of divinity among every person on earth, and we all have to recognize that as we respect the dignity and worth of every person."

She went on to say we must recognize that divinity in others, and it is our responsibility to do so because we have "divinity in us."
Butchering MS-13 gang members definitely have a divinity in them. Roll your eyes, hard. Every candidate still in the race would do well to remember this. Democrats have called every Republican, including President Ronald Reagan, "worse than Hitler". They have taken phrases out of context and flat out lied about what the Republicans have said.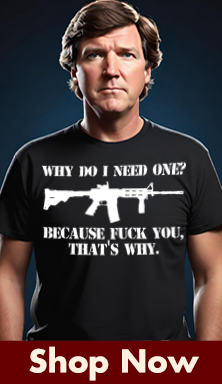 Trump is the favorite and my preferred candidate. However, I want political brawls. I want our candidate to enter the ring with the Democrat nominee, it won't be Biden, bloodied but unbowed. The candidates still fighting need to step up their games. No more fights about high heels and lifts. Wear stilts, who cares. More from the Politico article:
In his slipstream, however, former United Nations Ambassador Nikki Haley is on the brink of supplanting Florida Gov. Ron DeSantis for second place, if she has not already done so.

Haley has been buoyed by strong debate performances in the three televised clashes so far, as well as an old-school focus on retail politics that has encompassed more than 60 events in New Hampshire and almost as many in Iowa, according to her campaign.

DeSantis is not about to cede his position as the main Trump alternative without a fight, however — even as virtually no one outside his campaign believes his bid has lived up to expectations so far.
Nikki Haley has a massive advertising buy scheduled. It might help her and really push her ahead of DeSantis, which I hate to see. Although, the only media I have seen here in Tennessee is a never-ending stream of freaking text messages. Ron DeSantis is right about Haley. She folds or comes up with a compromise before negotiations begin:
"She will kowtow to elite opinions, the media, and big corporations. That is how she falls down. You can pretty much set your clock to it. She has never fought any big fight on our behalf as conservatives and won."

— @RonDeSantis on Nikki Haley bragging about killing legislation… pic.twitter.com/730htCrjOW

— DeSantis War Room (@DeSantisWarRoom) November 14, 2023
Donald Trump is my candidate because we need a wrecking ball to save our country. Why have two terms of DeSantis when you can have one term of Trump and two terms of DeSantis?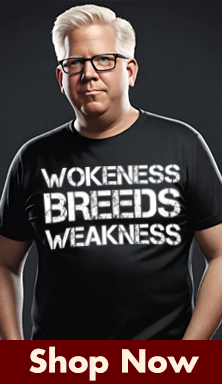 Keep your eyes and ears open though. Anything can and will happen and things can change in an instant. Everyone needs to fight for first place because there is no second place.
Featured Image: DonkeyHotey/flickr.com/cropped/Creative Commons
The post 2024 Republican Presidential Primary – Anything Can Happen appeared first on Victory Girls Blog.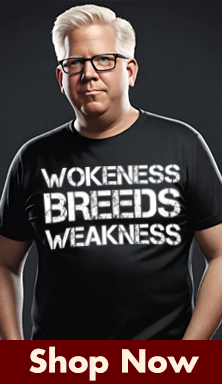 Click this link for the original source of this article.
Author: Toni Williams
---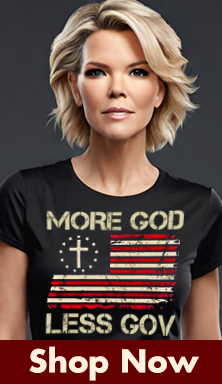 This content is courtesy of, and owned and copyrighted by, https://victorygirlsblog.com and its author. This content is made available by use of the public RSS feed offered by the host site and is used for educational purposes only. If you are the author or represent the host site and would like this content removed now and in the future, please contact USSANews.com using the email address in the Contact page found in the website menu.