There are an awful lot of strange things about the war in Ukraine. Here's another one.
The New York Post reported matter-of-factly Monday that Ukrainian President Volodymyr Zelenskyy "headed to Staten Island University Hospital on Monday to visit his country's wounded soldiers after he landed in the Big Apple for this week's United Nations General Assembly." It was presented as a heart-warming story: the Commander-In-Chief gives a morale boost to those who have been wounded in defense of the nation, and everyone goes away feeling inspired.
But wait. Why are the Ukrainian wounded in a hospital on Staten Island, instead of, say, Kyiv, or Odessa? It seems an awful long way for a wounded person to have to travel for treatment. Yet the Post offers no explanation of why they're there, how they got there, or what the implications of their being there might be. Sky News offered raw footage of the event but no further explanation.
The Post says that Zelenskyy "thanked Ukrainian fighters receiving treatment at the hospital and even helped one soldier out of his wheelchair and to his feet as the two took a photo together." And even more inspiring, "during his visit, Zelenskyy handed out commendations to the injured soldiers, some confined to wheelchairs and others with prosthetic limbs."
While he was there, "he also toured the facility" and gave "a short address to the soldiers in the room." That was when the inspirational content of this story reached its height, for Zelenskyy "reportedly issued the country's battle cry, 'Glory to Ukraine' with soldiers replying 'Glory to the heroes' in Ukrainian."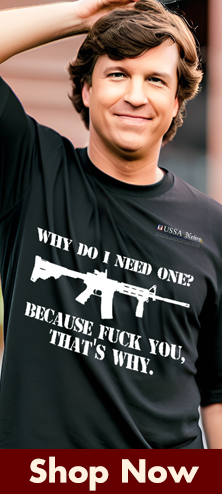 Gee, that's swell, but when did Staten Island become part of Ukraine? Did Zelenskyy buy it with all the billions that the Biden regime has been shoveling his way?
Michael Dowling, whom the Post identifies as "the CEO of Northwell Health, which owns Staten Island University Hospital" offered a clue to this curious scenario when he said that "18 Ukrainian soldiers have received treatment at the medical center since March."
That leads us to an ABC News story from March 30, which informs us that "a U.S.-based nonprofit is providing life-changing prosthetic limbs to Ukrainian soldiers who were wounded while defending their country against Russian forces. In just a few months, Kind Deeds has helped 11 soldiers receive and get fitted with prostheses." The story adds that the soldiers were being treated at Staten Island University Hospital.
Dowling explained, "We have an obligation to help with the situation in Ukraine as much as we possibly can. It's our privilege to help any way we can." The executive director of Staten Island University Hospital, Dr. Brahim Ardolic, added that "the soldiers want to get back to serve their country."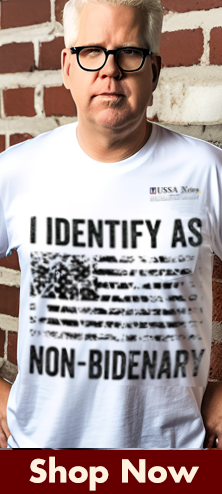 He said, "We've rarely seen patients that are this much wanting to get better to go back to help. It's really incredible to see how passionate you all are about getting better so you can go back and help your country. It really is something that is an inspiration to all of us." In the same spirit of warmth and commendation, Zelenskyy "also presented awards to hospital staff."
Zelenskyy is in New York to speak at the UN, and while he is in the country, he also plans to pay a visit to his piggy bank: "Later this week, Zelenskyy plans to meet with President Biden and congressional leaders in Washington, D.C. in a bid to secure more assistance from the U.S. as Russia's invasion of Ukraine approaches 20 months."
And of course, he will get it as America's infrastructure continues to crumble and Americans are increasingly squeezed by the financial burden of taking care of everyone in the world who has any problems.
It is unlikely that Zelenskyy and Old Joe will discuss the wisdom of the U.S. getting ever more involved in the war in Ukraine and thereby also inching ever closer to a world war. American taxpayer money is bankrolling the war in Ukraine, and wounded Ukrainian soldiers are being treated in the United States (paid for by a charity, apparently), and no one seems concerned about the bigger picture at all.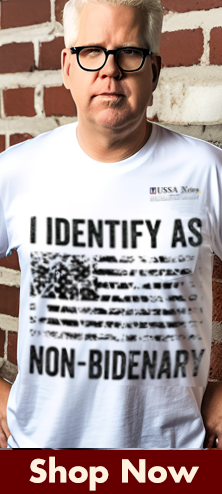 So relax. There will never be any consequences for America's actions, and the money will never run out. Glory to Ukraine! Glory to the heroes!
Article posted with permission from Robert Spencer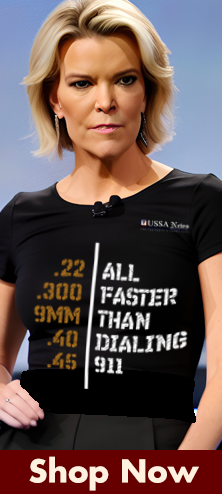 The post What's This Now? Zelenskyy Visits Wounded Ukrainian Soldiers — in New York City Hospital appeared first on The Washington Standard.
Click this link for the original source of this article.
Author: The Washington Standard
---
This content is courtesy of, and owned and copyrighted by, https://thewashingtonstandard.com and its author. This content is made available by use of the public RSS feed offered by the host site and is used for educational purposes only. If you are the author or represent the host site and would like this content removed now and in the future, please contact USSANews.com using the email address in the Contact page found in the website menu.