Harold Hutchison
Daily Caller News Foundation
A striking member of the United Auto Workers union (UAW) told a reporter on Friday that President Joe Biden's pursuit of an all- electric vehicle (EV) economy would be a detriment to autoworkers.
The UAW walked off the job at three auto manufacturing plants in Ohio, Michigan and Missouri at midnight Friday, after failing to reach an agreement with Ford, General Motors(GM) and Stellantis (formerly Chrysler). The UAW has criticized President Joe Biden's efforts to promote EVs, prompting autoworker Travis Hanson to tell Fox News that "right now, electric cars are losing us money."
WATCH: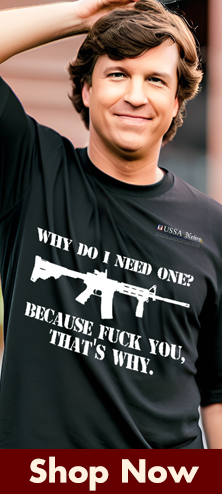 Get the hottest, most important news stories on the Internet – delivered FREE to your inbox as soon as they break! Take just 30 seconds and sign up for WND's Email News Alerts!
"Right now, with inflation and the price of vehicles so high, we're looking for fair for the future, not just for now," Harrison said on the picket line outside of a Ford plant in Wayne, Michigan. "So, for four years[referring to the contract length]it could be fair, but we are looking for more than four. I have more than four years to go before I retire, so I'm looking for future security."
Biden signed the Inflation Reduction Act, which will provide $370 billion to combat so-called climate change, into law in August 2022. The legislation is loaded with green energy provisions, including a $7,500 tax credit for EVs.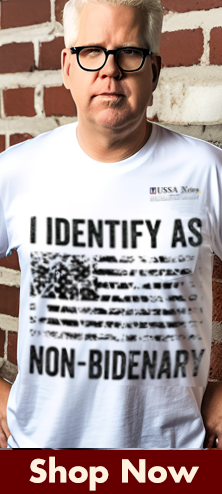 Despite Biden's push for EVs, the Biden administration blocked efforts to start mining for copper and nickel near the Boundary Waters Canoe Area in January, The Wall Street Journal reported. In addition, the Environmental Protection Agency(EPA) made a determination on Jan. 31 that would block the mining of 1.4 billion tons of copper, gold, molybdenum, silver and rhenium in Alaska in order to protect salmon.
The UAW has been critical of President Joe Biden's push for EVs, fearing that the transition away from gas-powered vehicles to all-electric cars that require less parts to produce will lower the demand for labor, according to Politico. The union also criticized the Biden administration for issuing multi-billion dollar green energy loans for car companies in red states such as Kentucky that it claims offers "no consideration for wages, working conditions, union rights or retirement security," according to a June tweet.
The House of Representatives passed the Preserving Choice in Vehicle Purchases Act by a 222-190 vote Thursday, which would prevent states from forcing people to buy electric vehicles by tightening emissions standards.
The union has sought a four-day work week and a 36% salary increase over five years, according to Bloomberg.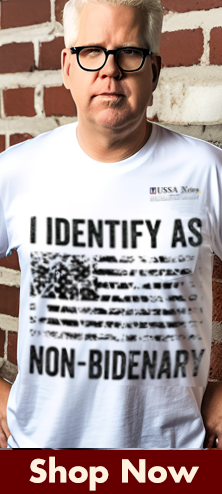 "I think our strike can reaffirm to [Biden] of where the working-class people in this country stand and, you know, it's time for politicians in this country to pick a side," UAW President Shawn Fain told CNBC on Sept.6. "Either you stand for a billionaire class where everybody else gets left behind, or you stand for the working class, the working-class people vote."
The White Hose did not immediately respond to the Daily Caller News Foundation's request for comment.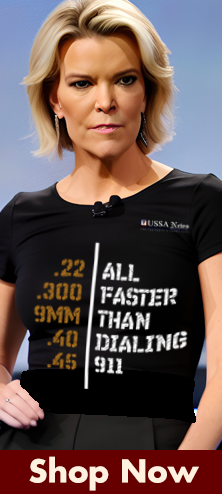 This story originally was published by the Daily Caller News Foundation.
Content created by The Daily Caller News Foundation is available without charge to any eligible news publisher that can provide a large audience. For licensing opportunities of our original content, please contact [email protected].
---
IMPORTANT NOTE TO WND READERS: Believe it or not, today's high priests of climate-change apocalypse are correct in predicting that in just a few short years, the earth will become miserable, wretched and almost uninhabitable by human beings. But the grim future they envision won't come about because of "catastrophic climate change," but rather, because of the implementation of their completely insane and truly catastrophic agenda.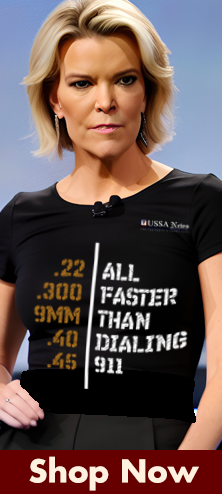 As Greenpeace co-founder Dr. Patrick Moore recently admitted, "If they actually achieve Net Zero, at least 50% of the population would die of hunger and disease." Likewise, writes energy expert and author Alex Epstein: "Today's proposed policies to rapidly eliminate Fossil Fuel (Renewable Energy) use would, if fully implemented, have truly apocalyptic consequences – making the world an impoverished, dangerous, and miserable place for most people."
Question: When the scientific case for global warming apocalypse consists primarily of a 1-degree Celsius rise in temperature over more than 130 years, what explains the obsession with an imminent, climate-caused end of the world?
Although many groups have been drawn into the Climate Change Cult – from the news media (which has warned of climate catastrophe, either global warming or a "new ice age," for over a century!), to innocent school kids indoctrinated by hysterical leftist teachers, to liberal Democrats who claim "climate change" will destroy the earth in a few years – the REAL villains are the national and global elites who KNOW the apocalyptic global warming religion is just a cruel hoax, but promote and exploit it as a means of accomplishing their ultimate goal: Transforming and ruling the world.
The heart and soul of today's bizarre, pagan climate-change religion, and the global elites' strategies for using it to rule all of mankind, is powerfully exposed and illuminated in the September issue of WND's critically acclaimed monthly Whistleblower magazine, an issue titled "CULT OF THE CLIMATE APOCALYPSE: The elites' breathtaking strategy for ruling the world." WHISTLEBLOWER is available in both the popular print edition and a state-of-the-art digital version, either single issues or discounted annual subscriptions.
---
SUPPORT TRUTHFUL JOURNALISM. MAKE A DONATION TO THE NONPROFIT WND NEWS CENTER. THANK YOU!
The post United Auto Workers member slams Biden's push for EVs appeared first on WND.
Click this link for the original source of this article.
Author: WND News Services
---
This content is courtesy of, and owned and copyrighted by, https://www.wnd.com and its author. This content is made available by use of the public RSS feed offered by the host site and is used for educational purposes only. If you are the author or represent the host site and would like this content removed now and in the future, please contact USSANews.com using the email address in the Contact page found in the website menu.